The Love of One – A Memoir of the Creative Power that Weaved a Miracle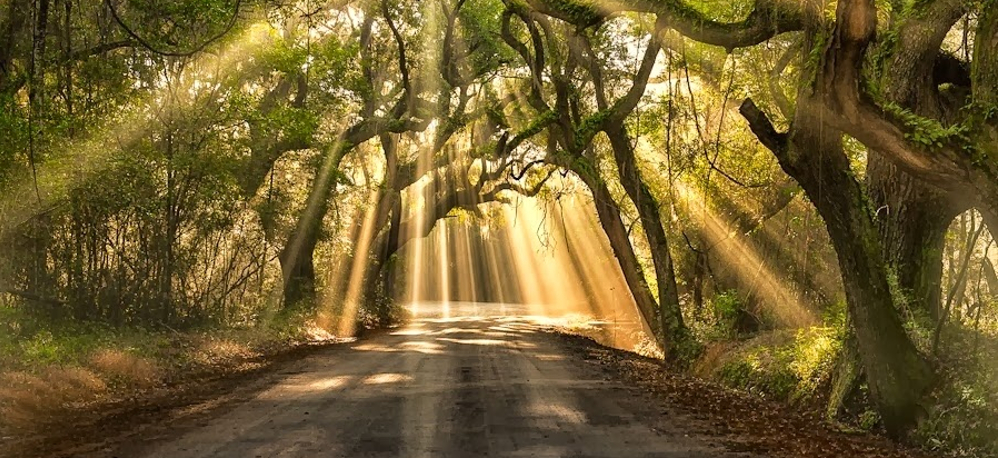 During this time we are highlighting the new books being written by women within the TreeSisters' community. These works of literary love foster a deeper connection with Nature and share insights into the role of the Feminine in bringing balance back to our planet.
On the morning of June 16 2012, my husband, Gordon, was a walk-in patient for a routine procedure at a local hospital. Hours later as I witnessed sudden illness crash him to the brink of death and coma, medics told me his survival would be against the odds. All I had wanted that morning - indeed during the whole two years of marital and financial turmoil we had endured- was my life back on track. Instead, I was forced to embark on an epic journey to confront my terror of abandonment, loss, and the unknown.
It was a journey that plunged me to the depths of my raw feminine, my true nature. And one that would, ultimately, bring me and the gifts I gained from that time into the embrace of TreeSisters.
Though the doctors hadn't accounted for it in their dire prognosis, the force of unconditional love was very much in tow during Gordon's coma. And so, as family rifts, the magical unseen, epiphanies, bombshells, and the extraordinary spontaneous growth of an online healing group all converged in a race against time, what I came to discover through my ordeal was how to embrace my shadow, heal a heart and love freely, and experience that which is never alone. As for my husband… he went on to not only survive without brain damage but to thrive in life.
Now, in 2016, I bring my incredible story and message to my sisters and the world, courtesy of my book The Love of One: A Memoir of the Creative Power that Weaved a Miracle.
At its core this book is an urgent messenger for the truth that we are all one. We simply must heal our sense of separation and live our love and connectedness - for the sake of the planet and humanity. As a vibration, demonstration,and universal message, The Love of One has much in common with TreeSisters.
Like our amazing global movement, it is a miraculous example of the creative power of community, and of what is possible when we come together as love in action. The members across four continents who came together in the Group Heart for Gordon offer a stunning reflection of our own sisterhood as we stand and act as love, for the trees and in the world.
The Love of One is also a call to the feminine, rich with the feminine wisdom-medicine of leadership, courage, compassion, unconditional love, vulnerability, feeling all our emotions, healing, intuition and being in the mystery, connection, community, and creating.
And whilst much of the story takes place in a hospital, at home, or in the ether, it is a narrative that remains threaded with the beauty and poetry of Nature and her cycles within us and outside of us.
That I should be writing this blog for TreeSisters soon after my launch, feels therefore very symbolic and pertinent. It had also been the trees who had called me to go to the forest that winter's day one year after Gordon's release, called me to the place where the first line of my memoir plopped into my mind and I knew I was to commence writing my story. And how can I ever forget the poignant experience with the magnificent tree outside ICU, an event that further cracked open my heart on a significant day during his coma? For as he lay fighting to have life, the life of the last remaining tree outside his window was being brutally taken with a chainsaw while all I could do was bear witness to its magnificence, and give grief-stricken thanks for its life and for the life of all trees facing a similar fate.
For all these reasons and because I have lived and known the creative power of community and of what is possible when we come together as love in action, I am thrilled to be donating 10% of all profits from The Love of One to TreeSisters.
Just as Gordon's illness and my raw shares on social media served something beyond just us, so too would I love this book to be the kind of love in action that serves something beyond itself in the world. I invite my sisters, and all sisters they know, to join me in that vision…to enable the magic that is contained within the book to be sprinkled not only over each of you as you read it, but for it to work towards the growth of our sisterhood and the reforestation of the tropics.
---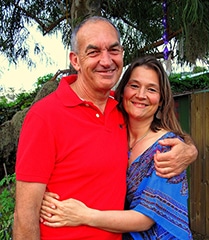 A passionate TreeSister, Caroline is also an author, speaker, intuitive coach, and holistic therapist with 14 years of experience. She inspires and empowers women from all walks of life to live with an open heart and be love in action for themselves, others, and the world. Often described as a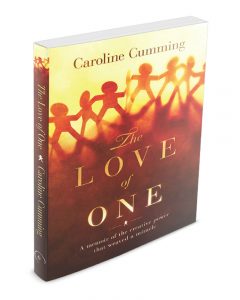 ''healer of the heart'', her sacred feminine medicine helps women live their inspiration, strength and grace in vulnerability, courage, compassion, unconditional love, aliveness, intuition/the magical unseen/faith, and the knowing of themselves as the natural world of which they are a part.
'The Love of One' is her debut book, available on Amazon and all online platforms or via her publisher's author page at Six Degrees Publishing.
For more information about Caroline's mentoring programs, popular newsletters,and free gift "Walking with Heart", visit www.ccumming.com.
---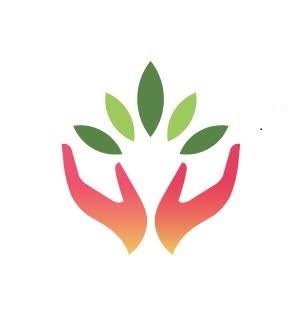 Join the TreeSisters community
We are a social impact initiative exploring the role that women can play in rebalancing humanity's relationship with nature and trees. We inspire feminine leadership, behaviour change and crowd-fund tropical reforestation. To give monthly and become a treesister, please visit: treesisters.org/home/join

Read more blogsLearn more about TreeSisters