TreeSisters Campaign Update ~ Oct/Nov 2015
There is a moist pathway beneath your feet
Strewn with the dreams you've been birthing
Laced with longing to feel
and follow a different tune
That is yours alone
Though carved
From the living of every single woman.
~Clare Dakin
It's humbling, deeply moving and so affirming to to have experienced such a groundswell of support and to have surpassed our Grow TreeSisters Indiegogo goal last month. 1297 astonishing backers donated $89,264 before the campaign deadline, and another 102 have taken the total to an amazing $95,438!
All contributions above and beyond our original goal are going directly towards planting drought defense trees in Southern India, which means you've already funded an additional 5000 trees at least.
Thank you to each and every one of you for becoming part of the foundations of something committed to serving life with full heart and integrity.
~Clare
************************************
In this update:
~ Celebrating our Grow TreeSisters Indiegogo campaign: we are fully funded!
~ The Forest of the Wild Feminine: our next online course starts in one week
~ Full Moon Call: Letting Go
~ New Moon Call: The Sap of a Woman's Life

Grow TreeSisters ~ Thank you so much!
A few years ago I sat in burning heat up in the Alps, watching the glaciers melting - looking at the great scars in the land - where their magnitude used to reside - heart broken about the warming of our world and desperate to do my work to reforest the tropics fast so that we could do something to turn that around.
At last, this Indiegogo campaign heralds the next stage and huge tree planting is finally within sight.
We'll keep you updated over the winter as we prepare for the full launch of TreeSisters in Spring and the realisation of our vision to be planting more than 100,000 trees each month by the end of 2016.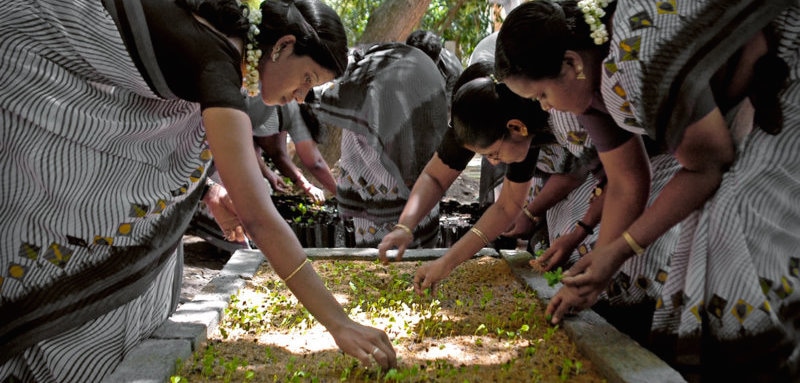 The Forest of the Wild Feminine
We are thrilled to invite you to our next online course, The Forest of the Wild Feminine:
Embracing Nature to Arouse the Instinctual Self.
This will be a five week online course hosted by Clare Dakin and Edveeje Fairchild and will run from Tuesday November 24th ~ Tuesday December 15th (plus a 2.5 hour mini retreat completion session on January 12th).
Women everywhere are recognizing that a wild intelligence is arising through our beings and bodies – one that holds keys to a different future for humanity.
This five week journey is a step by step deepening into embodied nature connectedness as the source of timeless feminine intelligence and our authentic selves. This is body based learning. We use meditative, reflective, movement and written process to liberate instinct, receptivity, sensuality and embodied knowing.
A great way to explore the course is to listen to Clare and Edveeje's intro call here. We were overjoyed that over 1700 registered for this free event.


Participation in this course is an opportunity to:
Awaken your wild self through embodied nature-based practices that can be easily accessed for guidance and wisdom in everyday life.
Synchronize your personal rhythm with Nature's cycles to experience greater connection between the Earth and yourself.
Experience how Nature is embodied within you and how to access that wisdom on a regular basis.
Tap into the power of Nature and the guidance of the Moon as the bonfire of your creativity and soul expression in the world.
Join a sisterhood of women committed to coming fully alive and living in connection with Nature and one another as a source of strength and inspiration.
This course is experiential and experimental – the first of its kind – a discovery and emergence that will belong to all of us.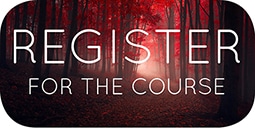 ********************************************
Full Moon Call
On Tuesday 27th October, we'll gather for Letting Go ~ a deep and soulful allowing of what is ready to fall away and be dropped like leaves, so that we can make space for what is latently germinating and clarifying within us.
When: Wednesday November 25th
11am PST / 2pm EST / 7pm UK
You can find out more and invite your sisters here.
To register for this call please click on the button below.
New Moon Call
This month's New Moon call is called The Sap of a Woman's Life. This is Part three of Edveeje's series exploring how a woman's spiritual purpose becomes manifest in the sap of our lives through our personal vision, values, and lifestyle. You can catch up on the previous two sessions here.
When: Wednesday December 9th
11am PST / 2pm EST / 7pm UK
You can find out more and invite your sisters here.
To register for this call please click on the button below.


Thank you again from our hearts for all your generosity, support and encouragement.
Together we really can do anything.
For the trees,
Clare, Kalyani, Edveeje, Sophie and the TreeSisters Team