A Community Screening of Call of the Forest - A Story To Get You Started …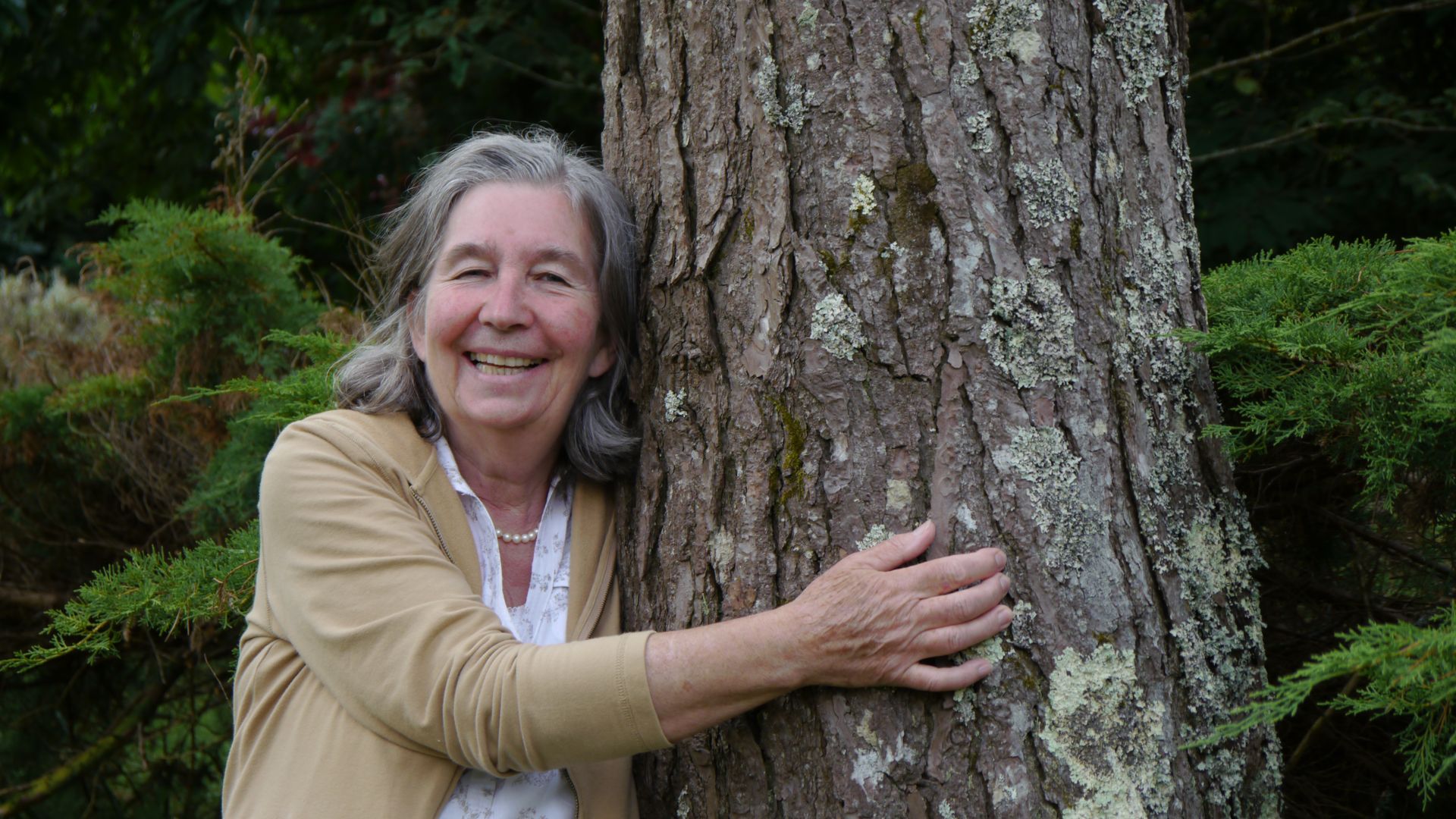 First the background... Call of the Forest is a stunning documentary film that features the work of Irish-Canadian scientist, author and botanist, Diana Beresford-Kroeger. It blends contemporary science with Diana's unique perspective and love for the forests of the world. It's also a film that changes hearts. After seeing this film, you will never look at trees the same way again!
Screening Call of the Forest for your community as a fundraiser for TreeSisters is:
A fabulous way to educate those around you about the importance and significance of forests, whether they be vast, or tiny urban forests;

An excellent way to raise funds for the trees; and

A way to bring your community together around a common concern for the care of the environment
Now for a story ...
On September 29th 2018 a small group of Palmwoods (Queensland, Australia) folk got together to screen Call of the Forest for our community. We did this both to raise funds for the trees (via TreeSisters) and to bring the community together with an invitation to step more deeply into caretaking our local environs and what remains of our green corridors.
We hired our local hall at a discounted rate (as it was a fundraising venture), had a few meetings to discuss the flow of the day and got stuck into organising.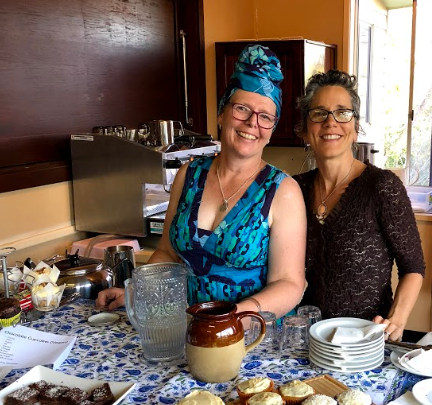 We decided to:
Offer a Tree Walk before the film.

Bake lots of goodies to raise funds, and offer chai, barista coffee and teas at the screening.

Invite everyone to stay after the film to network and eat cake.

Get hold of some baby native saplings from our local Council so that people could take trees home with them.

Create a big tree picture that film goers could pin their commitments to action to after the film
Here's what we learned ...
It takes a whole crew to pull an event like this off. If you want to do extras around your screening, like selling baked goods, an art installation, tree walk, panel discussion or similar, you need friends to help.

Local councils can be very amenable to donating native tree saplings to the community

Local halls can possibly be hired cheaply or free if you are fundraising

Supermarkets and other businesses are often willing to donate goods for fundraising events (but often need 6 weeks or longer for the application process)

You need at least 8 weeks lead time if you're planning a big event - in order to have enough time to promote it, and gather what you need (eg. baby trees, people for panels or tree walks, donations from supermarkets for your baked goods etc)

More people than you think love trees and will come out to see the film

Community events can be beautiful and connecting if you build time into them for people to meet each other and chat

Your event can be a springboard for local action. You can gather emails from those interested in taking action locally.
We had the most beautiful afternoon. 57 people attended the screening and bought lots of cake and chai! Before we began, we spoke about TreeSisters and our intention for the screening. We also put a sticky note on each chair. At the end of the film, we asked everyone to think about what actions they would commit to taking as a result of what they learned in the film, and to write those on the sticky note. We had some moving and inspiring responses. Everything from planting more trees, to getting out and public speaking about the importance of our forests.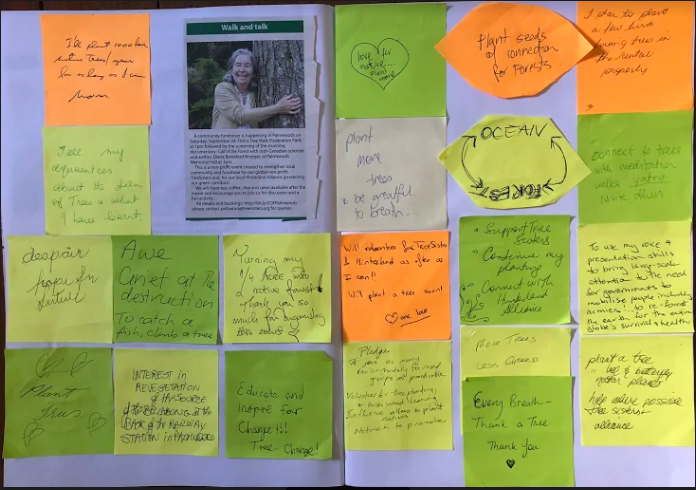 It was also really lovely and very heartening to meet so many caring community members who were willing and ready to take what they'd learned from the film out into their wider networks. This film creates ripples of wisdom!
Things you will need to think about:
How will you sell tickets?

You need to choose a ticketing platform and add their fees onto your ticket price. This is by far the easiest way to sell tickets as you can sell them in advance and know that you are going to have some people at your event.

What price will your tickets be?

Tickets must be at least CAN$5 (or equivalent in your currency) under our agreement with Merit. What you charge on top of that is your fundraising for TreeSisters. You need to decide what will work in your community.

How will you promote your event?

Facebook events are very effective if you have a large following, or if you utilise local Facebook groups to promote the event. We found flyers less effective. However, posters around town brought quite a few people in.

Do you need to hire equipment for screening

or does your local venue already have this?

Do you want a panel discussion after the film

and who will you invite to be on the panel?

Are there other groups in your community who may be willing to join

you - like local landcare groups, choirs, local councillors etc?

Do you want to do more than one screening?

As you are going to all the effort of putting on one screening, it may be worth doing two (depending on the size of your community). You might like to do one during the day and one at night for example.
There are some excellent resources on the Call of the Forest website here. You can get really creative with this event, or you can just screen the film. It's totally up to you and the resources you have at hand.
If you have any further questions, please contact Pollyanna:
Pollyanna at treesisters.org
To go back to Call of the Forest community screening page click here.