Health in Harmony ~ Indigenous Wisdom for the Earth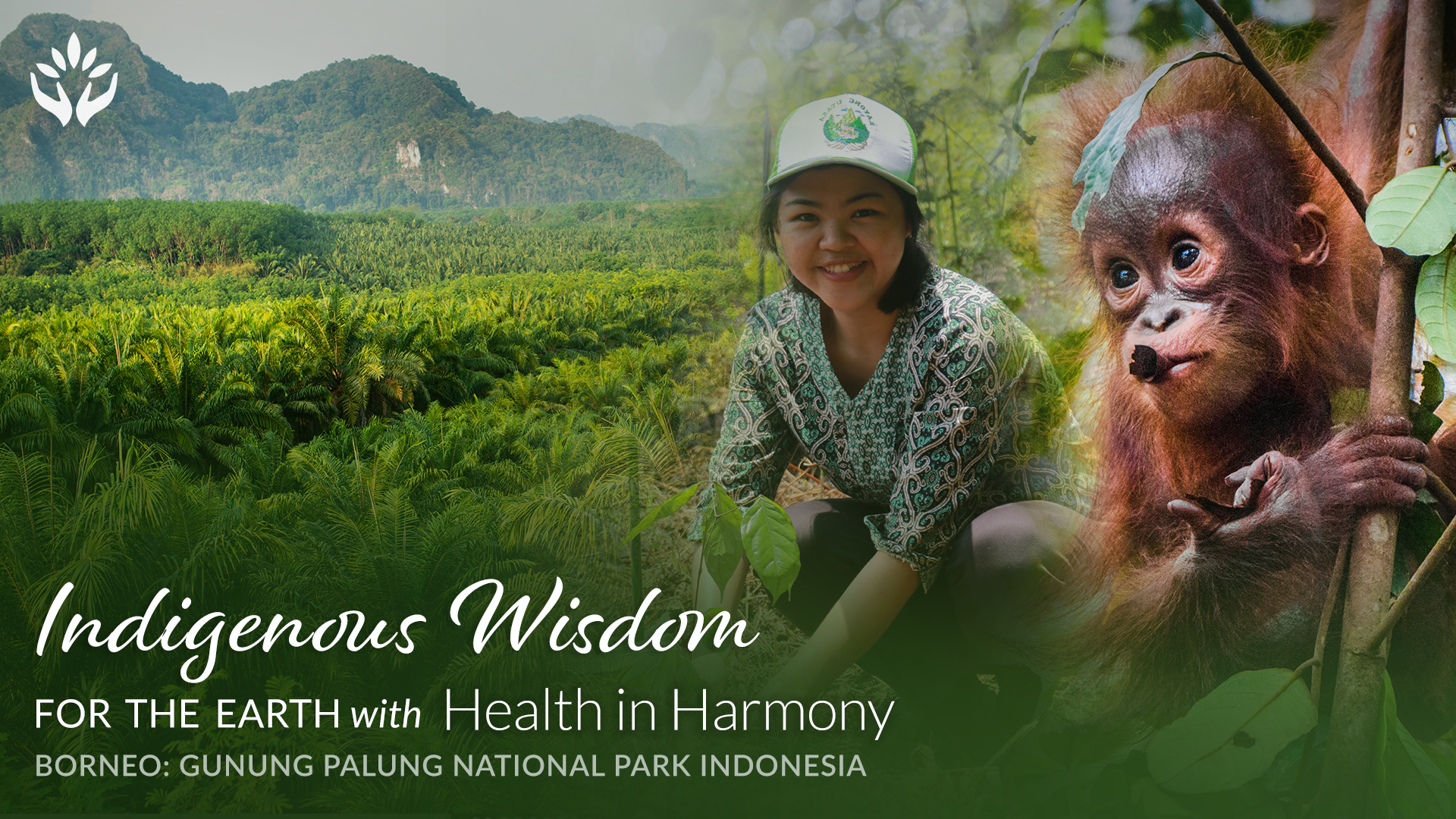 This month as a part of our continued discussion about human and planetary health, we are featuring a conversation with our newest planting partner: Health in Harmony. This project takes place in Borneo, Indonesia, so I asked our TreeSisters Australia CEO, Pollyanna Darling, if she would do this interview.
Pollyanna spoke with Nur Febriani, Executive Director of Alam Sehat Lestari (ASRI) and Mahardika Putra, ASRI's Conservation Director, both based in Kalimantan/West Borneo. ASRI is Health in Harmony's partner in Borneo and employs 120 Indonesian staff. Febri and Dika shared:
the amazing and inspiring story of transitioning illegal loggers from cutting the forest over to sustainable livelihood activities,

what they both love and think is really important about the planting project at Gunung Palung National Park;

the chainsaw buyback program and what ASRI will do with all the recovered chainsaws!

the unique combined health and environmental approach of this project;

the unexpected benefits of Covid-19 provisions; and

the preservation of orangutan habitat, and much more.


To help support this project please donate monthly by clicking here.

To learn more about Health in Harmony, please visit their website at healthinharmony.org

Or watch these amazing videos!