Are You a Nature Evolutionary?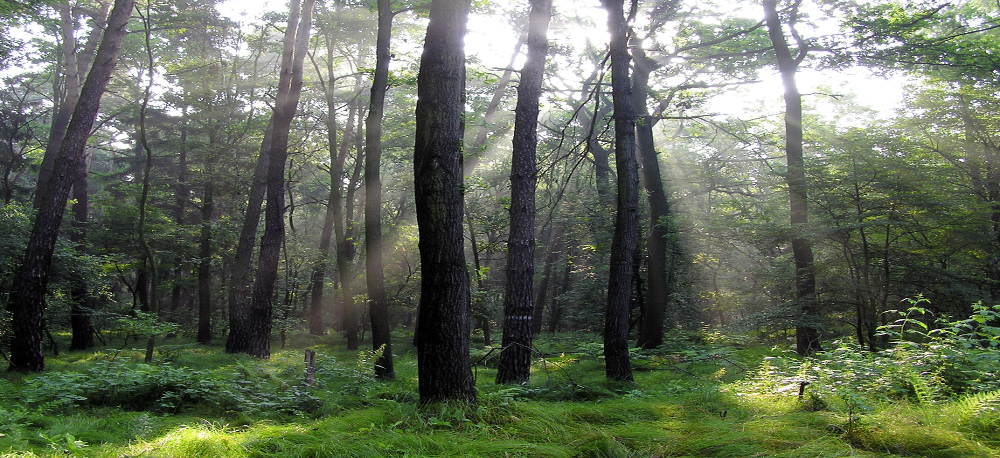 Similar to the TreeSisters mission, ONE (the Organization of Nature Evolutionaries) seeks to respond to a deep need in each of us to recover our innate connection with Mother Earth and our inner Wild, while cultivating the best of our human capacities to be in service to the Sacred.
ONE is a living network of people and nature beings working together and supporting one another in our co-evolution toward a revitalized planet in which the Sacred in All is recognized and celebrated. We find that by tuning in to our hearts we become intelligently receptive to the messages of the trees, plants, animals and landscapes. As we come into alignment with our deepest selves, we can hear the voices of the natural world and become clear about what actions we are called upon to take.
ONE started as an inspired vision of Pam Montgomery, author of Plant Spirit Healing, who is a leading teacher on Plant Communication. She invited her students and colleagues to dream with her an organization which would respond in a sacred manner to the messages we were receiving from the natural world and to act on their behalf.
Collectively we found that these inspired actions manifested in: ceremony, healing, education, stewardship, spiritual activism and creative expression.
You will find these categories on our website as signposts to the various paths of carrying spirit into action — similarly to the way TreeSisters guides us through the "Map of 5 Choices." Central to our work are healing ceremonies both for humans and for places and elements of Nature.
Ceremony is a way of communicating directly with the natural world, and it begins in gratitude. We hold "Gratitude Circles" on new and full moons to unite in consciously giving thanks to our more-than-human relatives. (Like TreeSisters, we've been guided to focus our work in accordance with moon cycles.)
Over the course of the turning year we center these circles around themes which change with the seasons. For example, the upcoming theme for spring is Soil and Seeds.
Anyone can participate in the Gratitude Circles. If a moon-honoring group is already formed, you may simply bring in the element of gratitude—in this case for the soil, seeds, and earth-honoring farmers--and focus a united intention for the regeneration of soil and the integrity of seeds.
If you are not connected with a group in your area, you are invited to join the virtual tribe of ONE, and know that the ceremony you hold, seemingly alone in your living room, is actually connected in spirit with all-of-us.
The ONE website offers guidance on creating ceremony and invites everyone to share experiences and insights. The seasonal themes are elaborated in our monthly newsletter, where Nature Evolutionaries share their wisdom and experience as well as their creative inspirations related to the theme. We welcome your comments or articles.
This spring we hope to hear from farmers, conservationists, seed savers, as well as those who may write poems to the soil or meditate on the spiritual significance of seeds. Gardens, large or tiny, can be focal points for consecrating our reciprocal relations with Nature. ONE celebrates the makers and keepers of Sanctuary Gardens and would welcome any photos or reflections on your experiences with nature beings in the garden. Many Nature Evolutionaries are healers, and all of us are sometimes in need of healing. ONE partners with the Collective Healing Network—a place for both asking for healing and joining with others in offering prayers for healing (you find this network through our website.)
Our newsletter and blog regularly feature meditations and practices for self-healing with the elements of Nature. We believe we are all helped by sharing our skills and collective wisdom. ONE brings together researchers and teachers in a wide variety of fields that connect the Heart of Nature with the Heart of Humanity.
Our website includes descriptions and listings of their classes. In cooperation with people from the Federation of Damanhur, members of ONE have been working to reweave the interconnections between the realms of humans, trees, and nature spirits. Some of these efforts are described in the ONE blog post on "Tree Orientation."
We honor all those who with reverence and respect are taking action on behalf of the beings of Nature. We see Tree Sisters as a shining example of this spiritual activism.
If you are a TreeSister, we think you are also a Nature Evolutionary! What is a Nature Evolutionary? -One who serves the sacred and recognizes the sacred in all things -One who lives in co-creative partnership with all life -One who takes up their rightful place as a part of Nature -One who strives to live fully awake, remembering their True Self -One who recognizes that to harm the Earth is to harm oneself -One who advocates for equal rights for Earth and All her beings -One who infuses the sacred into the Green Renaissance www.natureevolutionaries.com
---
April Thanhauser lives on Martha's Vineyard and Cape Breton Islands where she engages in and teaches communing with Plants.
A practitioner of reflexology and plant spirit Healing, she is especially devoted to healing through limpias--spiritual bathing with plants.
A long time explorer of spiritual traditions, she is interested in finding the openings where the spirit of Nature infuses devotional life. She is also a storyteller and puppeteer who delights in the cooperative making of community celebrations and ceremonies in honor of the natural world.