Australia's Spring Gatherings in Times of Challenge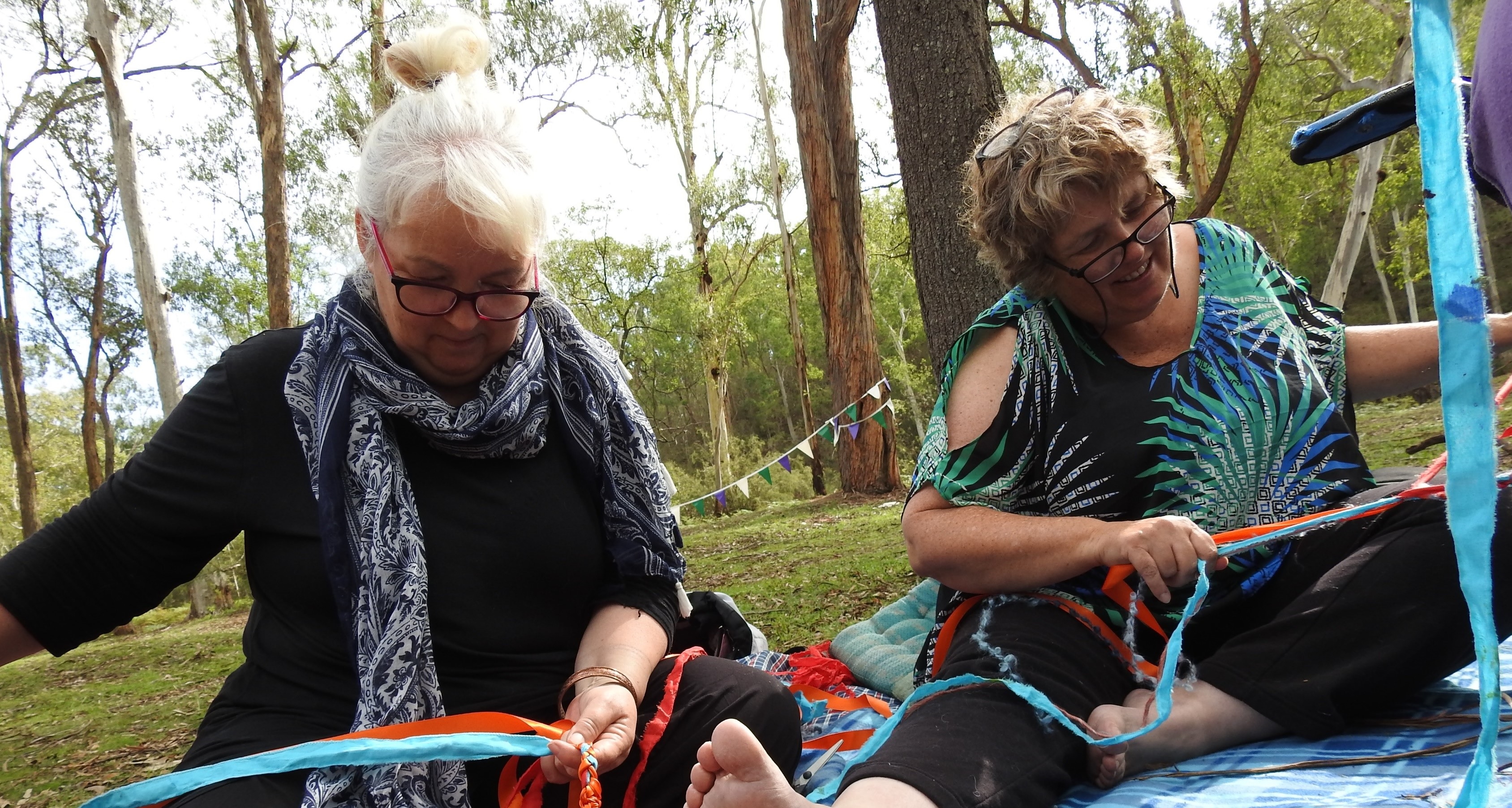 Spring Gathering hosts Paula (left) and Ursula (right) at a TreeSisters International Women's Day gathering in 2020
November 23rd, 2021
Why do we gather? It's something human beings have done since time immemorial. We have an innate desire to connect with each other, drawing us together time and time again. There is a need to be close to others, in physicality and in spirit, to share moments, time, space, share our gifts, to nurture community, to feel understood, to harbor resilience in our togetherness, and to be in sacred connection with the land.
To gather with others, nestled in the landscape, among the more-than-human beings is to locate ourselves in - something Mary Oliver puts into words so beautifully as - "the family of things" (1). We find a sense of belonging here, our place in the world, and can feel into the essence of our being as expansive, beyond the boundaries of our physical vessel. Here we may weave together our interconnectedness into tangible and nurturing community ties and intimate connections with others.
In my experience, here is a place of great revelation. The alchemy of gathering provides a container for new parts of us to emerge and dance in the cauldron of togetherness. Parts of us that are ushered into the world by courage kindled in such spaces. The elements of us that are so needed on the Earth at this time. The Spring Gatherings of TreeSisters have proved a great source of such revelation and alchemy.
Over the past few years, we have faced barriers to fulfilling this longing of ours to gather. This challenge arrived at a moment when the need for community connection, resilience and cooperation is needed more than ever, in the face of climate breakdown and unpredictable shifts on the micro and the macro.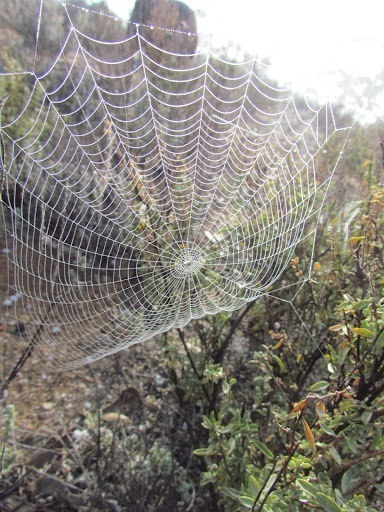 Photo by Anne McMahon taken at Black Hill
How to weave a path through the limitations presented by lockdown and still find ways to gather? This is a question that is very present for me. As the Events Pod leader, I have had the great honour this year of journeying alongside an incredible group of TreeSisters Volunteers who have been weaving such paths and dreaming Spring Gatherings into being once more...

The Spring Gatherings began in Australia in 2018, energised and activated by members of the TreeSisters community. During 2021, a group of Spring Gathering hosts felt the call again to create opportunities for members of the TreeSisters network to come together and water the seeds of connection between one another and the local landscape. Despite the many challenges of lockdown in Australia over the past months, during October, two extraordinary gatherings still found ways to go ahead following local guidelines; at Black Hill in South Australia and in Melbourne, Victoria, as an online gathering.
It brings me great pleasure to share a little more with you from the gathering at Black Hill, hosted by our wonderful Volunteers Anne and Caroline. Here is Anne's beautiful account of the day…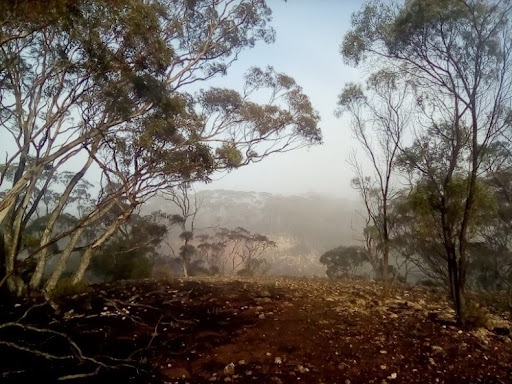 Photo by Anne McMahon taken at Black Hill property one misty morning.
"We gathered on the sacred Country of the Nganguraku People's in the mid Mallee area of South Australia. We began the day with drinks and conservation about the day and how our time together would unfold. Stories flowed with ease; connection had begun and expanded to the natural world as we moved down to the rim of the hidden valley.
There, we were greeted by a magnificent sand goanna basking in the mid-morning sun, and after a smoking ceremony and special Land and Ancestor greeting, we started the activities. First, we listened to the sap flow in the trees; some heard the ocean, others the heartbeat of the tree. Meegan then did a wonderful yoga session which prepared us for a meditation and sharing circle with each woman receiving guidance from the Ancestors.
Auntie Jenny, a Nganguraku Elder, arrived, and after a few stories, we planted some trees together before heading back for food. The afternoon was filled with making women's hoops into which we bound the treasured memories from each stage we had thus far journeyed through.
During the day, there was laughter and tears, amazement and wonder, connection and reconnecting and a sense of coming home, and I feel blessed to have shared the day with these magnificent women. We finished the day sitting together, talking about the day with great joy, feeling connected, and a sense of belonging. We then closed the day with a blessing -
May you honour your womanhood and walk proud.
May you honour the 13 moons and grow wise.
May you honour your sisters.
May you honour yourself and be complete.
And so it is."
It is a very heart-warming thing to hear of all that unfolded throughout the day at Black Hill. I thank Caroline and Anne for facilitating a moment of such togetherness for the community and the land. I celebrate all the attendees for their part in co-creating this beauty and really feel the strengthening and nourishing of the greater whole of TreeSisters through this gathering.
I sincerely celebrate the resilience and openness of hosts Ursula and Paula, who led an online gathering from Melbourne, Victoria. It was a great gift to witness their adaptability and capacity to flow like water and feel into what was possible in the light of changing local restrictions. After many twists and unpredictable turns in the river, their creation was a great gift, taking the form of a profoundly intimate virtual gathering. In the words of Ursula…
"Our Victorian Spring Gathering went through a number of incarnations as Paula and I were able to follow the flow of our lockdowns… We managed to work our way through Plan A, B, and C to our final destination, which was plan D to host our gathering on Zoom. It has been a joy to gather and plot with other Australian TreeSisters and the wonderful Ellie and feel our community here growing stronger because of it.
Our time together was so deeply nourishing, and so much gratitude to those that attended. Katia Krassas of 'Nature Connection Empowerment' brought Beltane to life for us with stories of its origins and some beautiful self-love practices. Regina Orchard of 'Plant Music Australia' plugged into our plant friends, and they lulled us into a beautiful space along with her deeply nourishing meditation.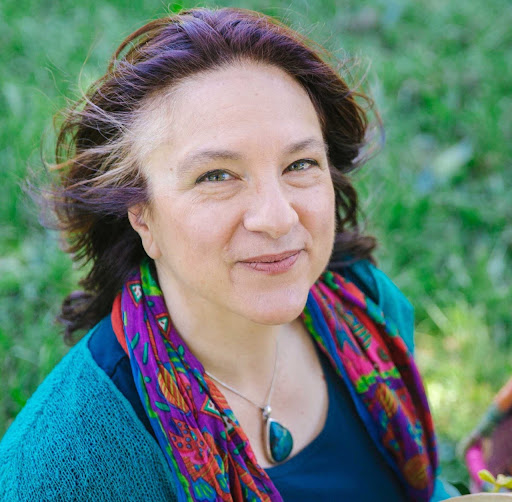 Katia (above) and Regina (below) brought their nourishing gifts to the Victoria gathering.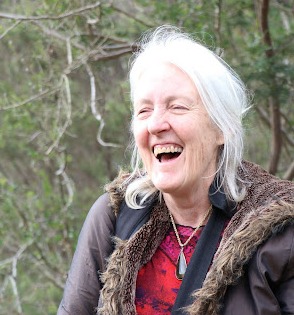 Artist Partner: Arna Baartz
The more we come together, the stronger we grow, and we are looking forward to more opportunities to deepen our connection with each other and the trees."
If you feel inspired to lean into local TreeSisters connection and explore the potential of gathering with other Earth-centred beings, I invite you to check out our Groves Map, where many of our active Groves are listed. We also have an abundance of resources available to support your journey if you feel called to find out more about setting up a Grove and welcome you to join us for a Grove Tenders online gathering on December 13th 2021. You can sign up here for more information via email and join the online Grove Tenders, community group. Feel free to reach out to me also via ellie@treesisters.org.
One theme that stuck with me in particular when reflecting with the Volunteers on the other side of the Spring Gatherings was the real depth of intimacy which came through strongly this year. The gatherings were very small, yet the intimacy generated and intention held is so expansive and rich in its nature and impacts us on a collective level.
When I imagine the various Groves and members of the TreeSisters community gathering on behalf of the trees, woven together across the Earth in a vast web of love, intention and action, I feel a great swell of hope in my heart. May the web be strengthened as we continue to gather in circles of strength and intimacy in our togetherness.
May it be so.
By Ellie Herndlhofer


Footnotes:
1.) Wild Geese, Mary Oliver; Dream Work 1986
---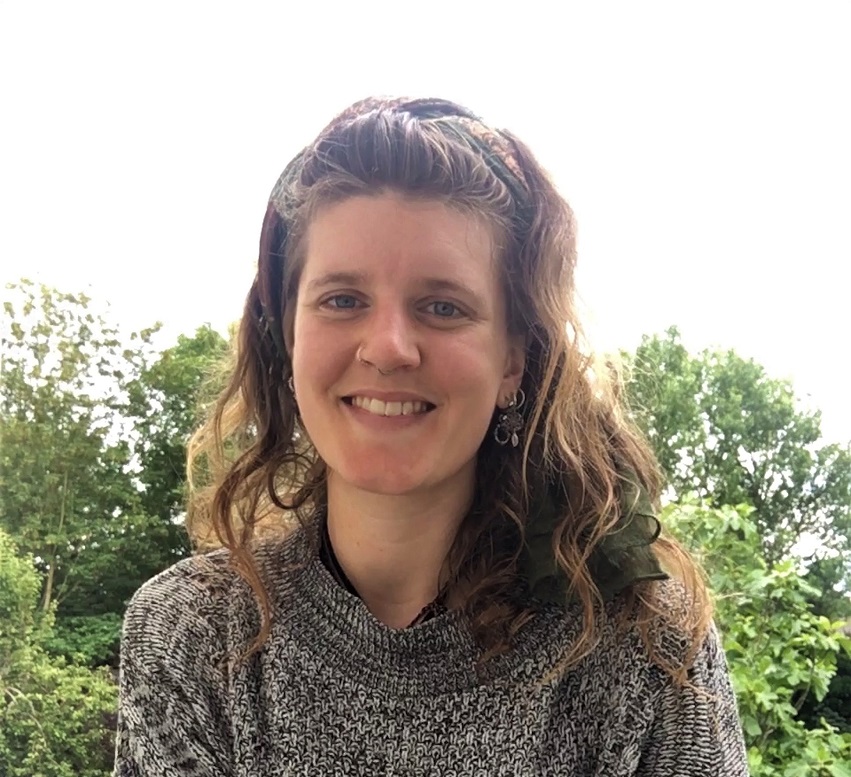 Ellie Herndlhofer works in Network Relations, Volunteer and Grove Support for TreeSisters. She is passionate about people and planet, and sharing the love she feels for Mother Earth motivates her every day. She first became an active environmental advocate within the Extinction Rebellion movement, and firmly believes in a climate justice that is rooted in global and social justice. Playing a role in the TreeSisters team brings Ellie immesne joy.