Autumn Equinox Journey 2015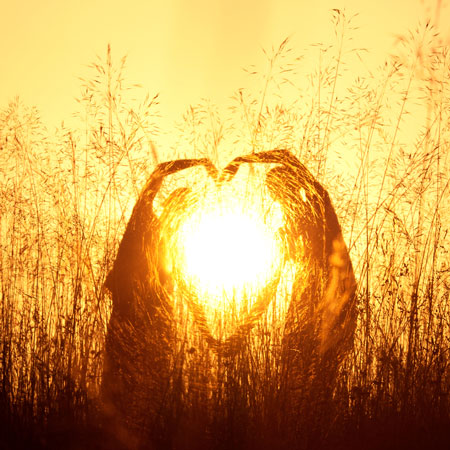 The sun was at its height at the Summer Solstice and it was a time of outer expansion for TreeSisters as the annual cycle shifted and started its movement inward. It was a time of growing, expanding and deepening for us as an organization. As we approach the Autumn Equinox we are pleased at the harvest we are reaping from this very active period of growth from seedling to sapling.
Our New Administrative Goddess
After an extensive international search, we hired our new administrative and technology goddess, Kalyani Noble-Warren, in August. Kalyani is British and lives in London. To learn more about her go to our About Us page on the website. Thanks to her brilliance we are unveiling a streamlined website that will serve as a temporary bridge until we launch our new interactive website in spring. She is also upgrading all of our technology and team systems as well as taking over our fiscal administration.
Most Successful On-line Course to Date
Most of you know we have transitioned to a fees for services business model by offering on-line courses. In July we launched our third course, A Wild Soul Woman, which is our most successful on-line course to date. Mary, the instructor, wanted to give TreeSisters 70% of the net income. 152 people participated in this course and it raised $16,668 / £10,680. 2,584 trees were funded as a direct result of this course. Trees Between Mary's course and the network, we have just funded a further 4400 trees through Project GreenHands. This now takes us to 27,400 trees in total. The next season will see us going through a due diligence process with our next 4-5 beneficiary projects to prepare the major month long tree campaign that will launch the new web site. It feels incredible to start laying the ground for what is to come. What comes in the spring, will really be a our tree dream come true...
Indiegogo Campaign Launch
We launch our first Indiegogo campaign on September 22nd with the goal of raising funds to create an interactive website that will connect treesisters around the globe and provide educational resources to our network. We are working with an award winning design team in the United Kingdom and have already had our first creative sessions with them. For those who want to support us in this campaign, we have put together a media pack that has Facebook posts, tweets, a blog, text for newsletters etc. in the hope that as many people as possible will support us and get the word out in the first crucial 48 hours. If you would be willing to spread the word for us in some way within your own network, please contact Sophie at sophie.m@treesisters.org. We want to catalyse a groundswell of support, one woman at a time. So each and every one of us makes a difference!
Organizational Emergence
Image credit left: Debra Bernier
We welcomed a new core volunteer, Amrita Khalsa, to our core team. Amrita specializes in business development and is offering her gifts at a critical time in our organizational unfolding. We also crafted our 10 Year Vision and Strategic Objectives for the organization. TreeSisters is committed to Emergence as our Theory of Change, which means that we balance typical strategic planning activities with how Life wants to organically unfold through our vision, mission, and projects.
We are deeply attuned to the seasons and we adjust our organizational sails quarterly. So while we have mapped out the Ten Year Vision, we are much more interested in how the organization needs to adjust and unfold in response to cultural changes and innovation. We reassess our strategies and goals every 18- 24 months in response to life, our network, and the challenges and possibilities of our times. Our Board of Trustees met at the end of July and we completed our Annual Report and submitted it to our accountants for filing.
The Deepening Piloted in Australia
Another core volunteer, Pollyanna Darling, piloted our first women's empowerment series, The Deepening, in Australia. The Deepening had two trials in the UK and Pollyanna has been testing different structures and formats for this educational series in Australia. Pollyanna will be the co-creator and facilitator of trainings for instructors who want to run The Deepening in women's groups across the globe. $24,000 Root Contributions Many of you are familiar with our Giving Tree in which we invite women to become Leaves, Branches, or Roots. It is the Leaves - small gifts from hundreds of women around the world - that provides us with a consistent monthly income. And it is the Roots who enable us to focus on organizational development. During this season we have received $24,000 in Root contributions.
Nature-based Feminine Leadership Series Launched
Image credit right: Flora Aube
In August we launched our first nature-based feminine leadership series through our monthly new moon calls. The series is entitled "The Wild Iris in the Dark Forest" and it is an exploration designed to inspire and empower us as women to find and to inhabit our unique and authentic place in the Great Work as the bedrock of our nature-based feminine leadership. This kind of leadership is very personal – rather than political or organizational – and it is sourced from a combination of soul, spirit and nature.
TreeSisters Goes to Bioneers
Clare has been working with Nina Simons on the creation of two Bioneers presentations for the October 2015 conference. Nina has also offered to co-host one of those events with Clare. Sophie and Edveeje will be joining Clare at the conference. For more information about Bioneers: http://www.bioneers.org/
The Year of the Soul
TreeSisters' program year is in alignment with the Celtic Year of the Soul, which means that we begin our year in the autumn with reviewing the previous year and letting go of what isn't working so that we can lean into winter's deep visioning for the upcoming year. This blog post is the fourth in our annual series and we invite your thoughts and comments here if you won't be able to join us on the Autumn Equinox Donor call on Friday.
Streams of Living Sisterhood & Emerging Partnerships
We continue to receive emails from women who want to channel their gifts to benefit TreeSisters. We were recently approached by a treesister and author, Lorraine Anderson, who wants a portion of her upcoming book sales to go to TreeSisters. Her book, Eros and Earth: A Celebration in Words and Photographs, will be published by White Cloud Press in November 2015. We were pleased to support the WECAN Campaign in our most recent mailout. There is still time to sign their petition and to become part of this growing network of women committed to global transformation around climate change. To learn more go to http://wecandeclaration.org/
We are also exploring partnership with Miranda Gray, author of The Optimized Woman as well as The Red Moon, in our ongoing desire to bring the menstrual teachings into the core of our organizational cosmology and online courses. Tabitha Jayne, author of The Nature Process and one of our instructors this year, is branching out and developing her Tree of Transformation to be used in the corporate setting. We will be exploring how we might integrate The Tree of Transformation into TreeSisters as a pilot project in 2016.
An Invitation to Join Us
Each month we continue to host our new and full moon calls and send out a monthly newsletter so that you can come along on this bold and inspiring adventure with us. Each season we also host a Donor Update call that is a living bonfire around which we can gather and share our dreams for TreeSisters with one another.