Autumn Equinox 2015 ~ Winter Solstice Seasonal Flow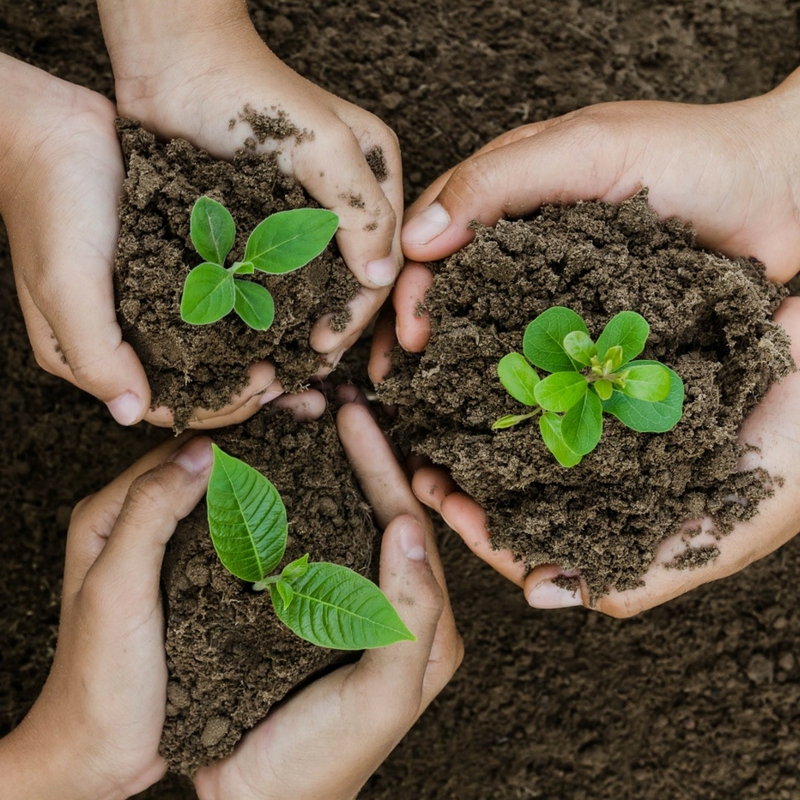 "Scientifically, practically, and emotionally, the work and purpose of TreeSisters is one of, if not the most, significant initiatives that can be undertaken by humankind to address the future of civilization. The world's greatest land-based stores of carbon reside between the Tropics of Cancer and Capricorn in the form of forests. Their restoration is critical to reverse climate change and create a humane and livable future. Can women accomplish something that governments and agencies have failed to do for decades? I not only think so—I believe it may be the only way it can be accomplished."
Paul Hawken, author of Blessed Unrest and Founder of ProjectDrawdown.org publicly acknowledged the work we are doing at TreeSisters during the 2015 Bioneers Conference in San Francisco. He later gave the above endorsement which is testimony to the profound work being accomplished through a small core team and a global sisterhood. Project Drawdown is gathering scientific data to finally clarify the most efficacious carbon related solutions for humanity to adopt to both reduce emissions and sequester the atmospheric overload. Thus far, their data points to tropical reforestation as being one of the most if not the most advantageous solution for humanity to adopt.
TreeSisters Presents at Bioneers 2015 Annual Conference
This year TreeSisters was invited to present two workshops at the Bioneers annual conference. Clare had the priviledge of presenting the first workshop with Bioneers' co-founder, Nina Simons and leader Nikki Silvestri before presenting solo the following day. Many event participants said Clare's presentation was the strongest interactive process they had done in years of attending Bioneers and other requests are now arising from it. Sophie and Edveeje attended the conference with Clare where they were joined by other TreeSisters (Teresa, Lori, Cindy, Polly and others) who helped hold space for what wanted to unfold in the workshops. This was truly a visible marker of our growth from seedling to sapling and a testimony to the power of The Map of Five Choices.
We Smashed our Grow TreeSisters Indiegogo Campaign Goal
The entire core team came together to produce an inspiring and goal smashing Indiegogo campaign which raised over $96,000 for our new website. Our original goal was $88,000. With the dedication and commitment of an inspired volunteer social media team - of over thirty women – within days of the launch our campaign was promoted on the Indiegogo environmental page and then the Indiegogo home page! In some ways the highlight of the campaign was the final hours in which Clare, Edveeje, Sophie, Sarita, Lori, and Amrita joined together through Skype to hold space as the time ticked down. We spent the time celebrating the global sisterhood and rejoicing in what had already been accomplished on behalf of of the trees through the shared bond of sisters across the world. Suddenly - with 90 minutes to go - an unknown TreeSister (who literally found the campaign for the first time at that moment) contributed over $7,000 to take us over our goal! Because of her, the campaign could stay open enabling an additional $8,000 to be raised which we committed back to the planet through 5300 new trees in southern India.
We have since created our website project plan and contracted with Nameless (an award winning web design firm in Bristol UK) as our initial website consultant. Their team is helping us create the website of our dreams. The TreeSisters' core team will spend the winter designing the user experience and creating the content for the new website. We will keep you up to date with our progress in our monthly newsletter.
Proving Our Business Model: The Forest of the Wild Feminine Online Course
After a whirlwind of autumn activity with the Bioneers conference and the Indiegogo campaign, the core team launched this year's fourth online course called The Forest of the Wild Feminine. From the beginning it was a bold experiment on multiple levels and the team arose to the occasion. The course focuses on how to awaken the instinctual self as one of the core practices of nature-based feminine leadership. Edveeje and Clare presented the course and – as opposed to other courses - 100% of the profits went directly to TreeSisters. Through this course we were able to plant 19,812 trees through Eden Reforestation. We are finalizing our next online course for we think (drum roll) March 2016 and our summer on-line offering (double drum roll) as well. It seems as though our new business model of offering on-line courses is proving to be a win/win/win - for the network, the organization and the trees! We give our deep gratitude to all of you who are supporting this new branch of TreeSisters.
Partnering with Eden Reforestation: An Inspiring Relationship
Image credit left: our new planting partner, the Eden Reforestation Projects
We are pleased to announce that our second tree planting partner is the Eden Reforestation Projects. Eden are a complete match in values, passion, orientation and practical application. Their work is stunning and they are a dream come true project, especially for Clare who has dreamt of planting in Madagascar since she was a child. After an intense due diligence process we finalized our Memorandum of Understanding in December and have just funded 27,000 tropical trees, including mangroves in coastal estuaries. The social impact of this particular project is staggering and you can read all about it in Clare's blog post Manifesting Miracles in Madagascar In addition to Eden Reforestation, we have contributed £5,300 to Project Greenhands which will enable them to plant 5,300 trees. Our autumnal contribution means more than the usual quarterly contribution because of their tree planting season and cycle. The autumn total of trees planted is 32,300.
Partnering with Red School: Women's Mystery Teachings
Since discovering Alexandra Pope's work (on the power of the menstrual cycle) it has become core to the TreeSisters' living cosmology because it is how women embody Nature within our wombs. We believe this is the missing link that inspires the deepest level of behavioral change. It is what connects women directly to Nature and Nature directly to women. We are pleased to announce our partnership with Red School and its founders – Alexandra Pope and Sjanie Hugo Wurlitzer and look forward to great co-creativity with them. Their passion and expertise is a river that flows and nourishes our TreeSister roots.To learn more about their life giving and transformative work go to http://redschool.net/.
Launching Nature-based Feminine Leadership: Autumn's Full and New Moon Calls
This autumn Edveeje offered a three-part series called The Wild Iris in the Dark Forest as our initial leap into creating experiences that help the network explore their nature-based feminine leadership http://www.treesisters.org/our-moon-calls/. Clare offered some new embodied meditations that helped the network ground autumn in the body and soul. Her Letting Go call was exquisite, so if you weren't able to join her live, you can listen to it here https://soundcloud.com/treesisters/full-moon-call-letting-go.
Growing from Seedling to Sapling: Organizational Deepening & Expansion
Our newest core team member, Kalyani, continues to upgrade our administrative and fiscal systems as we continue to let living systems guide our organizational growth from seedling to sapling. This includes honoring Emergence as our Theory of Change and simultaneously using traditional strategic models to assess our organizational strengths and weaknesses as well as the cultural and environmental opportunities and threats. As we continue to grow we are more easily able to articulate our vision and mission to potential funders.
Looking back on the previous season at the Winter Solstice, what we know is that TreeSisters is creating a unique niche within the environmental and women's issues movement that puts sisterhood at the heart and soul of bringing balance back to the planet. You you are a critical part of that. Together we make the impossible possible. In the words of Paul Hawken, "Can women accomplish something that governments and agencies have failed to do for decades? I not only think so—I believe it may be the only way it can be accomplished."