Beauty from Healing ~ Wellbeing through Art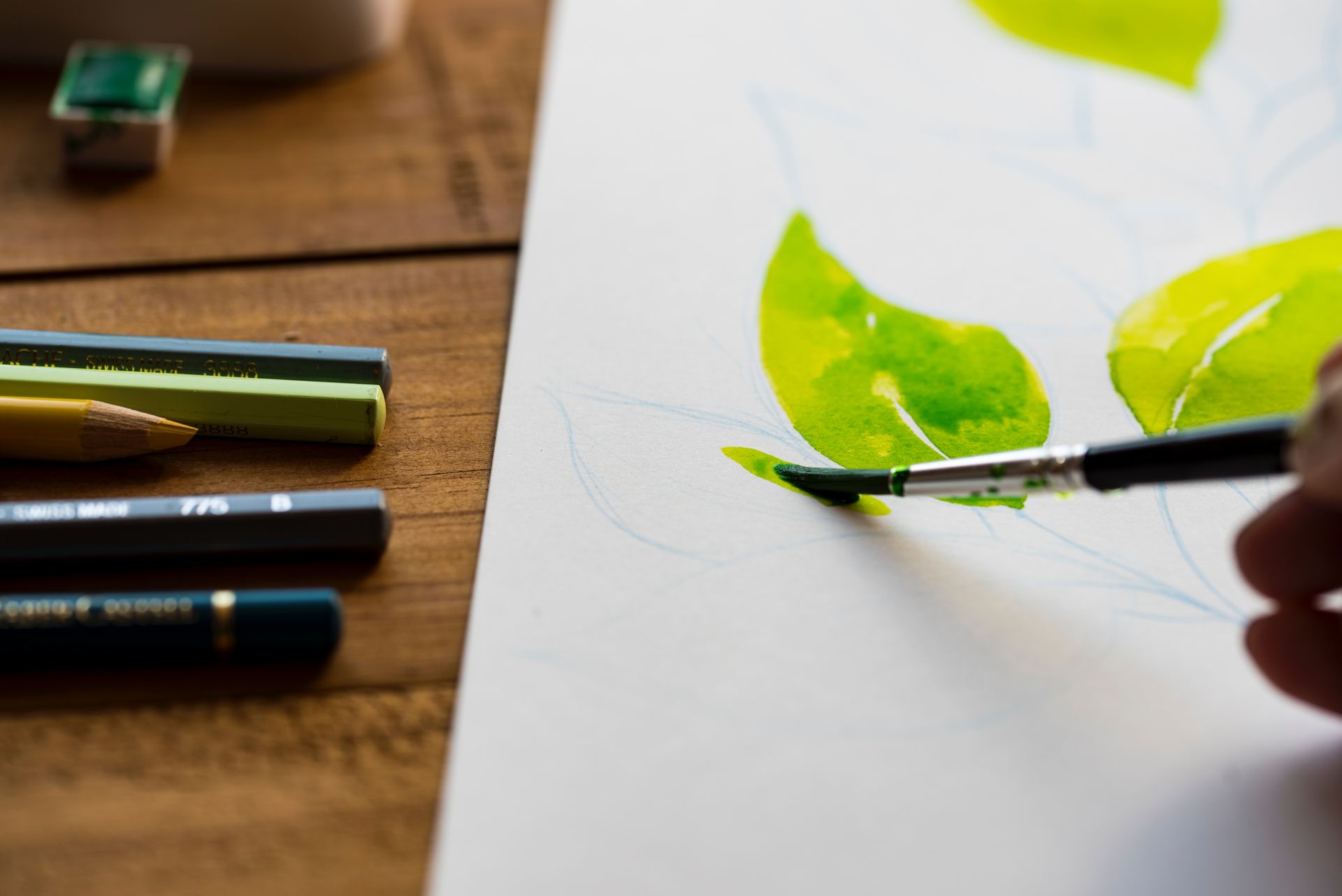 My name is Rina Golan. I'm a WaterCarrier, Yogini and lifestyle coach, completely devoted to bringing people closer to the earth and finding their ease of wellbeing. I feel so supported by life and and my way of paying back is to help plant trees in any way I can.
Last year on a visit in the Galilee, Israel I met Michal Shimoni, a wonderfully talented painter. She wanted some help with her health and I suggested we first had a chat to find out if there was a healing resonance between us; there was, big time.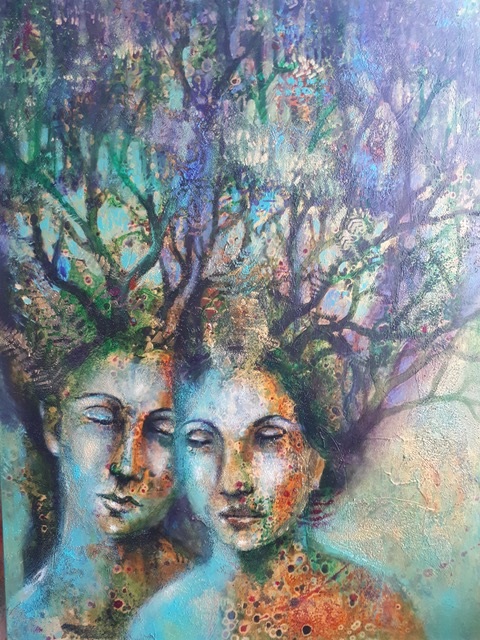 We were both excited to start three months of wellbeing coaching on Skype. It was clear that money wasn't to be a part of this journey, and I suggested that Michal 'pay' the cost of the coaching time with a painting to represent her personal journey of wellbeing.
It became clear that a new routine for Michal would include spending time meditating in nature, journaling, praying, and eating beautiful, seasonal food. These practices would help her to ground herself, and gain gentle clarity to allow for healing to come through.
Michal began spending time with a tree she resonated with deeply, created a ritual practice, and begun to feel a grounded connection to her body, finding a greater sense of love and care within herself. Aspects of her life that were stuck started to shift. Things started to make a little more sense and she could see things with a higher level of clarity.
It was a truly magical journey for the both of us. We started to become aware of a deep, ancient, feminine wisdom speaking through the relationship between Michal, nature and myself.
In Michal's daily ritualistic meditation underneath the trees, she told me she started seeing kind faces; like a loving supportive family, friendly supportive sisters and this had inspired her to paint the sisterhood she experienced within her journey.
When Michal presented me with the painting, I was so deeply touched and I felt true sense of community. The painting belongs to trees and to nature. It is a beautiful reflection of sisterhood, shared by us all.
I offer it for sale to fundraise in aid of TreeSisters. If we can raise just £1000 we can plant 3,300 trees.
Would you like to know more? Please contact me at: info@rinagolan.co
The painting is acrylic on canvas and the size is 60 by 80 cm.