Call Everything an Experiment and You can only Learn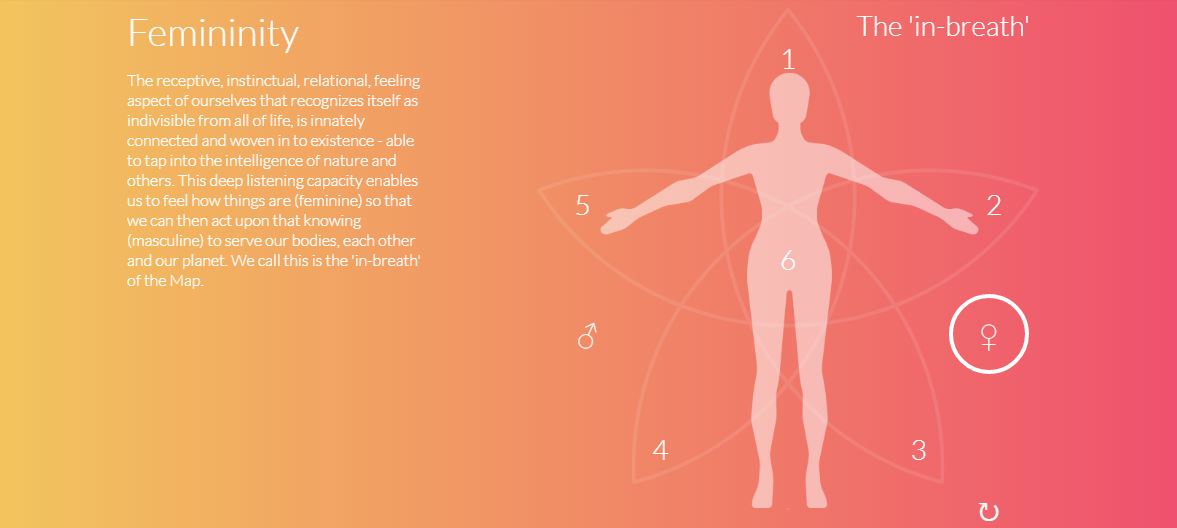 The TreeSisters map of 5 Choices
A template of you, me, humanity or any system that wants to come back into balance - the framework upon which every aspect of TreeSisters is crafted.
My most abiding and precious gift from TreeSisters from the beginning was this message - 'call everything you do an experiment, because you can't fail an experiment, you can only learn...'
And so it is, and so it has been, and so it always shall be! And as such, life is permission to simply have a go - and in New York, I did. It was a first shared exploration about how to do an experiential fundraiser with colleagues Janice Rous and Polly Howells - two stunning elders within our eco-system.
ABC Carpet and Home gifted 43 of us the most glorious workshop space in Manhattan - a wide, beautiful, sacred space that holds yoga classes and world class speakers. We gathered in circle and entered into an experiment with the Map. Imagine pink lines on the floor mapped out like a pie chart, with 40 plus women following their feet to their place, without knowing anything about the map, so that they could discover what their bodies wanted them to know about what was needed for them to become fulfilled.
We entered the discovery process through the capacities of each aspect - the in breath of the heart and our need for love (left arm) the in breath of the body and our willingness to feel (left leg - feminine principle) the out breath of the body and our ability to respond from what we feel (right leg - masculine principle) the out breath of the heart and our courage to shine (right arm) and the willingness to see the system as it is, listen to the feminine principle (left side) and then respond appropriately (right side)
Did their bodies communicate the need for more sisterhood or community, more loving relationships that called forth their hearts? Did their bodies need more rest, more nature connection, more sensuality, more acknowledgment of how they express through feelings and symptoms? Did they need more clarity and boundaries, more doing that sat within their energetic capacities, not beyond? Did they need to express their creativity, to take their lids off and embody their purpose? Or did they need to get honest with themselves about how they really are and what needs to change to bring fulfillment.
Each quadrant had its message which I offered through both the light and shadow sides of the unique characteristics. When you walk around the map (which you can do if you gift yourself the Reinstating the Feminine mini workshop) you have an embodied experience of how the feminine comes first (the left side of the map) - as in, how we have to be receptive and plugged into a living system first, if our actions (masculine) have any chance of making sense in relationship to it.
Without our heart and body plugged in, we can trash our world and not feel the consequences - even though we can see them. This was the process we explored together - all shifting to the masculine right side to feel the disconnect that has become our norm, and then steadily reinstating the feminine to feel what it was like to come back into balance. In the end, I asked people to simply move to the place in the map that they felt their strongest, and one whole section of the map stood empty - 'Responsibility' - or the right leg - how we live,when we are plugged and feeling fully.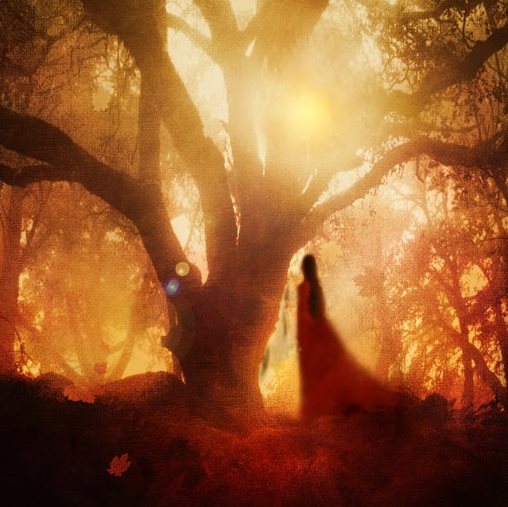 It was amazing - but spoke volumes. What we need, is to reclaim and inhabit our receptive heart and body because we are exhausted and burnt out.
We need to be watered, tended, nourished, connected and plugged back in...we need to reinstate the feminine and then we can appropriately respond - until then it is simply a place of stress in the system and so we don't want to go there - which is why change isn't happening. This is why we don't lead with the trees, and lead instead with the feminine work - to try to fill our tanks a little more and get more plugged in and resourced before asking for action or change.
It's too much to give yet more from empty, and most of us are stretched to the max. As a fundraiser, I learnt more about how not to do it, than how to do it I think! Incredibly valuable process for me. Although despite leaving not enough time to really explain TreeSisters in its beauty and fullness, we still raised $6K per year for the next 3 years, and more has been pledged. What is huge for me - still - is this process of simply trying. If it was possible to be perfect at everything first time life would be so bland (although probably way more comfortable!)
The contraction that comes after a massive expansion beyond comfort zones is quite the alchemical crucible and enough to put one off having a go, but it's only temporary. Courage sits opposite encouragement in the map - the courageous self, shining before the collective - that left arm place of the human heart, tended by community becomes vital in the process of shining and stepping out. Alone it really would be too much to dare so many things, but when we know that those we love are screaming from the sidelines, believing in us and rooting for us, then we know we have their arms to fall back into. Then risking growth becomes more possible. Thank god for sisters:-)
Thank you Polly and Janice for helping this to happen. Thank you Paulette Cole for gifting us ABC and your amazing staff who served us so beautifully. Thank you to all of you who came and wove your energies for an evening. Thank you to those of you who gave:-) And thank you New York for the experience.
Onwards to the next one....and so it is....
By Clare Dubois
Note: New Interactive Map of Five Choices is now on our website at: https://www.treesisters.org/home/explore/the-map-of-five-choices
Photos here are taken from that map.