Calling All Wild Soul Women to the Campfire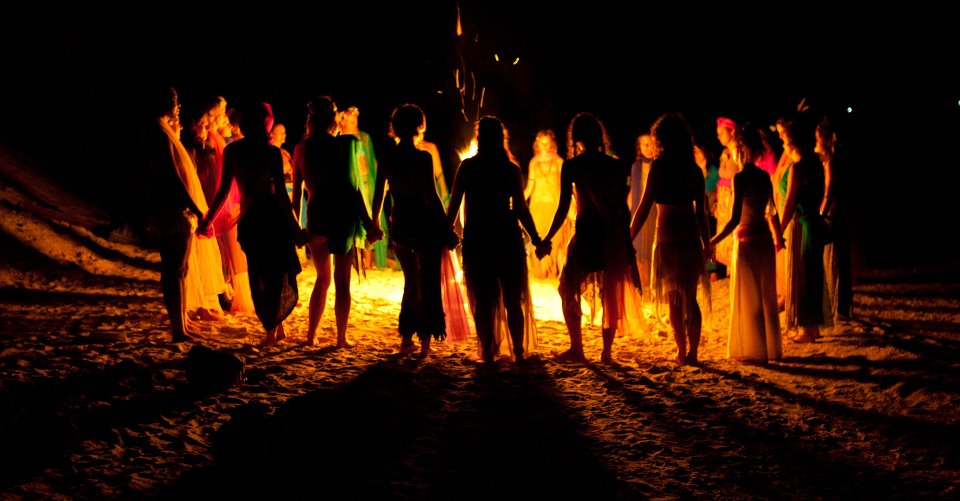 Imagine a full-moon night, giant redwoods casting moon shadows, a campfire. Imagine a circle of Wild Soul sisters, gathered together to reclaim and celebrate their full magnificence, witnessed by sky, trees, mountain, and each other. Watch as they shed the shames and chains that have held them back. See how beautiful they are.
Now imagine yourself as part of this circle.
This is your moment. Your time. We are the women being called forth to enter into sacred union with our wild souls in service of wildness everywhere.
I believe with all my heart that there is nothing braver than walking the path of a Wild Soul Woman. It takes unimaginable courage to stand up to a culture that would tame us and keep us contained. But together, we are learning. We are growing.
Together, we are rewilding our souls and learning to live from the sensual, instinctual, earth-born core of us.
We are unstoppable.
As TreeSisters, we know the importance of standing together in groves. Today, I invite you to join me in Northern California, in a sacred redwood forest, for A WILD SOUL WOMAN WEEKEND RETREAT. This will be an intimate, in-person gathering of Wild Soul Women!
In the course of the weekend, you will experience a transformational journey that leads through five wild archetypal landscapes of deserts, forests, oceans and rivers, mountains and grasslands, into the bravest and most boundless aspects of a woman's soul.
Are you ready to discover what happens when you stand rooted in your truth and witnessed in your desires? Are you ready to deepen into your rewilding process in a sacred, natural setting that was created to nurture and support inner transformation?
Then this is your moment. There are only thirty spaces available––the group small enough to hold our vulnerability and our stories. We will journey together through ritual. Drums, fire, dance, sacred stones and journal writing will be our tools of transformation. We will lift our voices to the full moon and listen to the wisdom of trees.
If you have taken my online Wild Soul Woman course, welcome! If you are new to my work, welcome! It is time to gather the women. We are wondrous. We are wild. We are rising.
For full details about the weekend retreat, please visit: https://www.maryreynoldsthompson.com/wild-soul-woman-weekend-retreat/
Space is limited, so please don't delay in registering. You can also email me at mary@reclaimingthewildsoul.com with questions about the retreat or for information on payment plans.
TreeSisters is sponsoring this special event. For every woman who joins us in sacred sisterhood, over 200 tropical trees will be planted. Where women gather, life is unleashed.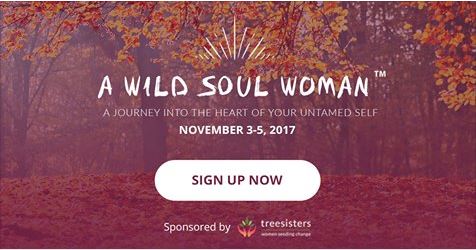 Photo by Monika Aubrie