Calling All Women ~ Our April Newsletter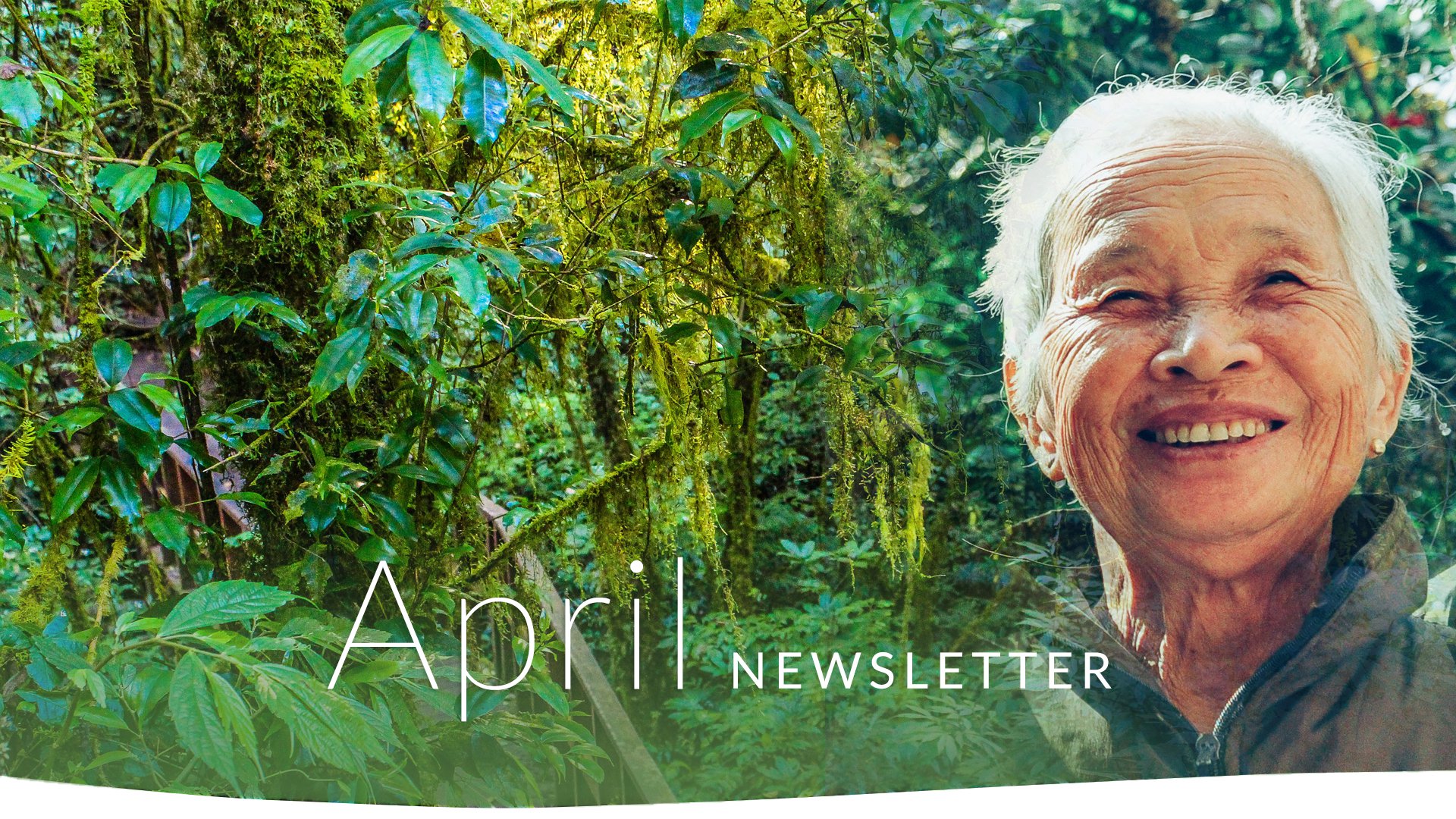 Current Number of Trees Funded: 4,173,098
Dear Treesisters,
In this month's newsletter, we're excited to share with you:
Our campaign: Calling All Women, launching on Earth Day

Gathering in Circle New Moon Grove call on 4th April ~ Sistering Ourselves Home

Grove Live Events coming up this Summer (UK)

Our incredible planting partners restoring coastal forests in Madagascar

Indigenous Wisdom for the Earth Series with Sylvie Decaillet ~ In Reciprocity with the Earth

TreeSisters attending Climate Change & Consciousness 2019, Findhorn, Scotland
Welcome April! So much is happening within TreeSisters as April's energy lifts us into action and campaigning again. As we start to gather an alliance of conservation organisations in the UK to collectively dream in the Year of the Tree for 2020, we are now focusing on gathering the women and growing the network to ground that dream into reality. Our campaign, Calling All Women, officially launches on Earth Day, April 22nd. We are also inviting you into six in-person Grove Events with Jenny Smith across the UK during summer. And this month, we feature our dry deciduous forest restoration project in Madagascar that is restoring coastal forests.
Many of the TreeSisters team will be at the Climate Change and Consciousness conference in Findhorn during the Earth Day week. Many treesisters are participating in Extinction Rebellion as the collective voice of the people rises on behalf of life alongside students and children demanding appropriate governmental response to the climate crisis. There is a lot to choose from if you want to show your love, share the message and get involved.
Please note, the April Full Moon, May New and Full Moon calls will be paused during our campaign so that you can enjoy the events and interviews that we have lined up for you. They will resume in June. Thank you!
Calling All Women
This Earth Day, April 22nd, we are Calling All Women! Our campaign this Spring is a clarion call to restore and reforest the planet. We're aiming to grow our caring, active network by another 8,000 women worldwide and inspire 10,000 actions towards restoration of our world. Restoration is about love. Can we let ourselves fall back in love with the world that we've dominated for so long? Restoration is about reverence for Nature. Just because we've been taught to take whatever we want from nature without ever thinking about giving back, doesn't mean that it's a sane, gentle or viable way to live. Restoration is about care and ensuring that those who inherit our world have all that they need to be safe. We will be Calling All Women from Tuesday 16th April to May 17th.
Stories

Restoring Madagascar's Coastal Forests
Discover our planting partners in Madagascar who are restoring dry deciduous forests.

Gathering in Sisterhood
Join Jenny Smith at Grove In-Person Events across the UK this May and June.
Events
~ 4th April - New Moon Groves Call, Gathering in Circle: Sistering Ourselves Home
~ 9th April - Indigenous Wisdom for the Earth ~ In Reciprocity with the Earth, Sylvie Decaillet
~ 13th April - Women of the Trees, Walking with Trees workshop with Glennie Kindred, UK
~ 16th April - Campaign Pre-Launch Ceremony (online) with Clare Dubois & Kerryanna Ansari
~ 22nd April - Earth Day ~ Calling All Women campaign launch (online)
~ 22nd April - Clare is speaking with Terra Christoff in the new series "Women on Purpose for the Planet: Grow Your Movement, Elevate Your Impact & Heal the Earth"
~ 15th to 28th April - Extinction Rebellion Events in London (see more details on their website)
~ 20th to 26th April- Join TreeSisters attending Climate Change & Consciousness 2019 (CCC19) (Livestream Available)
Thank you for being part of our community!
In sisterhood and for the trees,
Clare and the TreeSisters team