Connecting with the Divine Feminine and Nature ~ Grandmother Flordemayo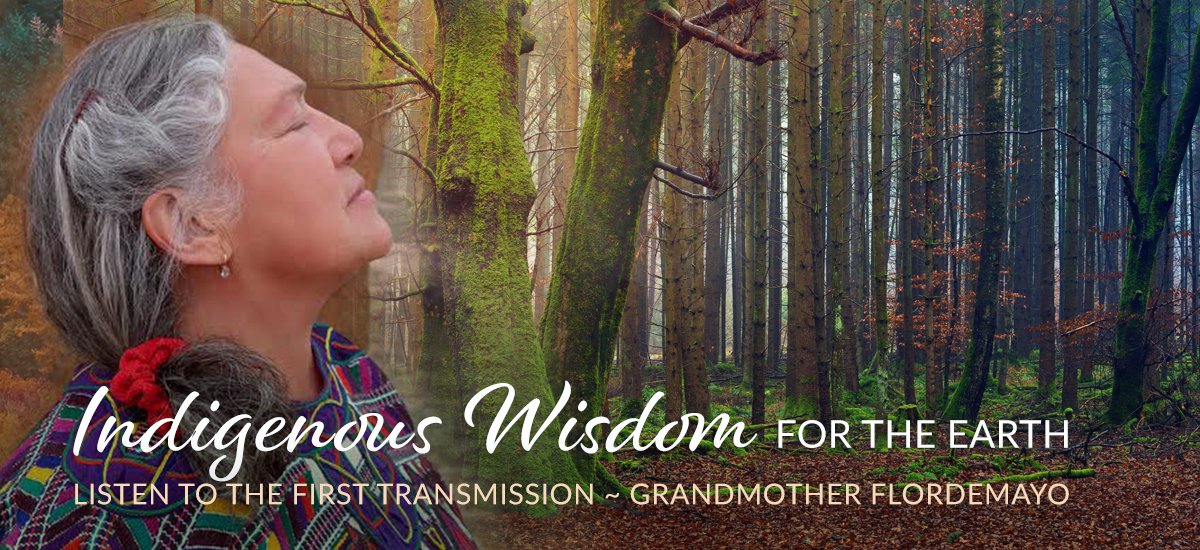 Welcome to our first of the Indigenous Wisdom for the Earth Series. We are deeply honored to have a very special guest Grandmother Flordemayo.
In this call, Clare Dubois, TreeSisters CEO and Founder, sits down with Grandmother Flordemayo as she shares with us a transmission of spirit. She offers us a blessing and guides us through a deep womb connection and much more.
You can listen to the call directly here.
You can read the entire transcript here: Connecting to the Divine Feminine and Nature
Below is an excerpt from the call. Grandmother Flordemayo shares the story of a seed that teaches us we don't know what is possible until we take that first step...
~~~~~~~~~~~~~~~~~~~
Grandmother Flordemayo: When I was a child, my mother gave me a gift. And the gift was a very, very large avocado seed. It was so big that I had to hold it with both of my hands. And my mom said to me, daughter, I have a gift for you. And when she put it in my hands, she said to me, the instructions for this seed is you should find the place in the yard where it will receive lots of sunlight and find the place where the earth, the soil is nice and moist so that she can grow. And you put her on the soil, showing me in direction up to where to put the soil on this avocado pit and she explained to me that this was an unborn tree.
And so a child with those instructions, I went and I looked for a place in my yard and I brought my mom over and she said to me in this place where you want to put and plant your tree she said you will have to bring water to the tree every day and make sure that the water... that the tree is watered every day.
And so I did that. And before I knew it, I could almost magically see the little tree being born and I became concerned for the little tree. If it was windy outside, I would be thinking about it. If it was like raining a lot, I would be thinking about it.
I put a little something around it so that it would be protected from the animals that we had...we had birds and chickens and things like that so that you know, the little animals would not eat the little tender little tree and so we think about these things.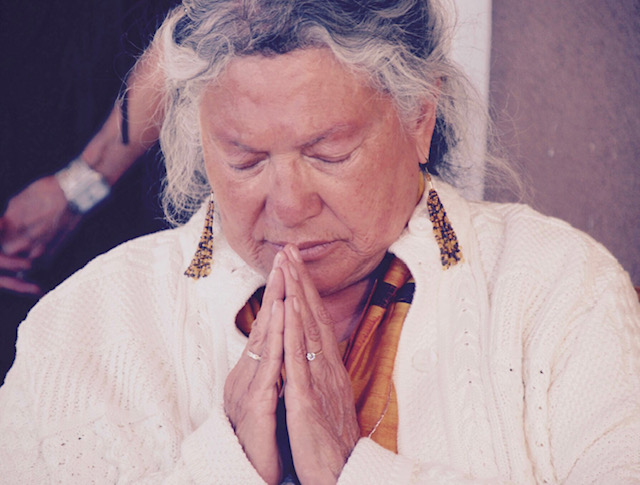 But we don't know the possibilities of what it is.
My little tree right now is still alive. It's a huge, huge avocado tree. It's very, very big in the community. It's still alive. And it houses many, many animals and it feeds many, many animals. And it also feeds many, many people.
And so we have to, we have to start in doing something and the thing about it is that we really don't know of the possibilities that are there in front of us.
And all we have to do is to start something and let the next generations take care of it.
It's a short little story about me and my avocado pit which was absolutely enormous. I don't know that we have avocados like that anymore. But then I was just a little child and your hands are very small. So you know, it's such a sweet, sweet sweet thing and I know that before I put it in the soil I took it to bed with me you know and so I saw it as a baby.
And it was it was so sweet. I think about it in my mind you know that that I did not know how it was going to... how the tree was going to come out of the pit. But when I saw it splitting and the little green coming out, it was so magical.
And I was worrying about taking care of it, you know, watering it. It was such a such a sweet, sweet experience in my life. And I lived in a tropical... in the tropical forests, you know, where we have plants and flowers growing. But somehow this this seed took me into the experience of kind of like a split second to split second experience of the growth of this little tree.
So for those of us that you know, perhaps maybe we are unable to be outdoors and things like that you can bring something of Nature in your house and it doesn't have to be so complicated. You know, as long as you have that experience that you are taking care of something.
It's, it's up to us...
Clare: I love...
Grandmother Flordemayo: Yes?
Clare: Forgive me. I love the... I love the invitation and the metaphor. I love the invitation to nurture Nature and being nurtured by Nature in the growing and the germination, but I love the tending that you described. The tending that we can also do with the seeds of the dreams that we carry.
You know, the seeds and the visions that we carry, the, the hopes that we have the ideas that come that need to be tended and watered and protected from the, you know, the winds of other people's disbelief or their lack of faith. Or them simply not having the same soil in their souls that we have that makes certain germinations feel possible.
And that it's such a beautiful metaphor for what needs to be growing in us now that we that we make space for the dreams and visions that are coming through because I feel so much of that is coming through from her. From the feminine. From Nature. Through Earth. Through the Earth of our bodies and saying this now, tend this, let this grow, without you, know you, you had no idea when you are giving it all that tending the immensity that it was going to grow into or how many people it was going to feed?
Grandmother Flordemayo: No.
Clare: You weren't focused on that. You were focused on it. The experience of tending.
Grandmother Flordemayo: Yeah, yeah. Yeah. And just the beauty and the magic of Nature. Just, it's so... it's so beautiful, and to and, and when you see the tree, it's, it's this huge tree of life. It's so full of life and it's just absolutely spectacular to see it. When I see it, I... it brings me to tears because there is such a mystery in a seed and such the possibilities that it has that we have no idea.
We can't say you know, this tree is going to do this and that and the other thing... we don't know. But just the whole beauty of... of having been part of something like that and that you know, I love that I took care of it I brought it to bed with me because the following day the Earth was going to take care of it and I had to go find a place for it to start germinating. Really sweet...
~~~~~~~~~~~~~~~~~~~~
If you would like to learn more about Grandmother Flordemayo and her work on The Path please visit her website at: http://followthegoldenpath.org/
For more on the International Council of Thirteen Indigenous Grandmothers of whom she is a founding member please visit: http://www.grandmotherscouncil.org/