Conscious Business in the Age of Restoration: Creativity and Commitment in the Face of Adversity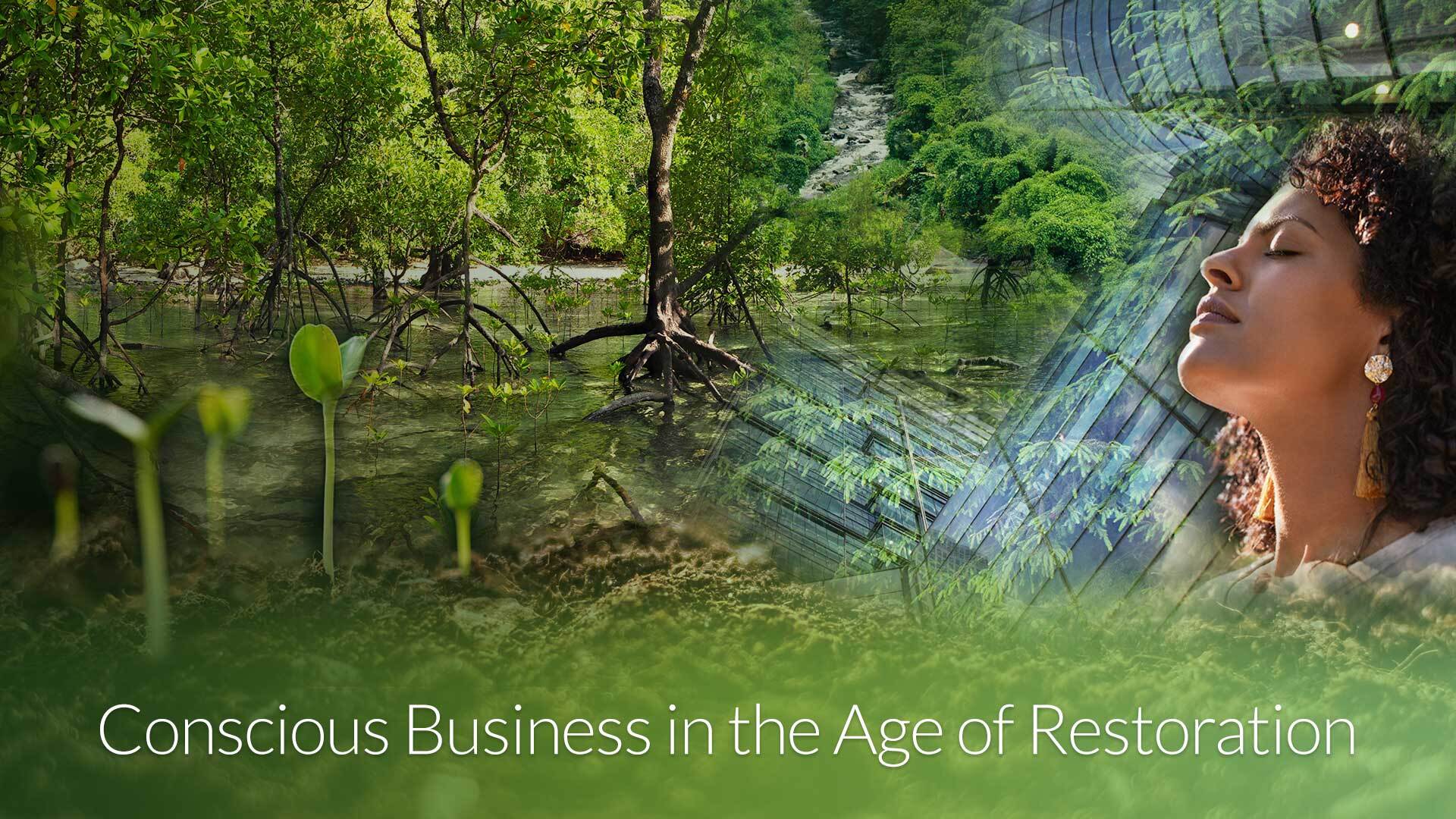 November 23rd, 2020
---
Since the launch of our Trees for Transactions program in August 2019, we are delighted to have had over 300 companies sign up, all committed to embedding reforestation into their business as a way of giving back to Nature. In this monthly blog series, we will bring you news, stories and top tips from our work with these businesses so that we may celebrate the force for good that comes through partnership and collaboration.
---
Creativity and Commitment
This month we want to celebrate the utterly brilliant creativity and commitment that is shining through from a number of our partners. Whilst many traditional businesses begin to fail, we are seeing incredible innovation leading to the formation of new companies, which 5 years ago we may only have experienced in a sci-fi film!
Here are 3 Company Forest Partner Examples We Love!
Willo Technologies in the UK, who offer delightfully simple video interviewing software through an integrative platform which thousands of companies around the world are now using for recruitment, and who are planting a tree for every new sign up.

React Greens in Slovenia who offer an online masterclass series on how to grow microgreens at home for personal use or on a larger scale for business, and who are planting 10 trees for every course they sell.

Conscious Good TV in the USA who stream a monthly offering of films, documentaries and panel talks about all things consciousness, restoration, and inner growth, and who are planting 25,000 trees in 25 days as part of their December Holiday Tree Love campaign.

In the Face of Adversity
Whilst on the one hand we are seeing unemployment rates rising, on the other creativity really does flourish in the face of adversity! The Financial Times reports the number of UK startups rising to new levels. Startups reported a 60% increase in new online businesses in April 2020 compared to 2019 and Insider reported that 20% of small businesses had adopted new technology during lockdown. In a survey of hundreds of business leaders by the Institute of Directors, almost one in six of those polled reported that they had launched a new product or service due to the changing circumstances. Lockdown, it seems, has been a good time for new ideas.
For more established companies to successfully navigate the choppy waters of this challenging time, creativity is also vital but needs to be backed by flexibility and commitment. One such partner who is clearly demonstrating this is Canopy & Stars, a UK-based company who offer wild and beautiful unique places to stay in the outdoors. Despite the travel sector being one of the worst affected by the pandemic-induced restrictions this year, Canopy & Stars remain fiercely committed to funding 1 million trees with TreeSisters!

Image credit: Canopy & Stars
Here's Their Inspiring Story:
"Encouraging people to appreciate and preserve nature has always been at the heart of what we do. Our remote, rural places to stay help people regain a connection with the outdoors that many have lost. We feel, however, that every company, every person right now has a responsibility to both educate and take direct action. We've always been careful of our footprint and support several environmentally focused projects through our charitable trust which owns 24% of our company, but since partnering with TreeSisters we've gone further, putting tree planting at the heart of everything we do.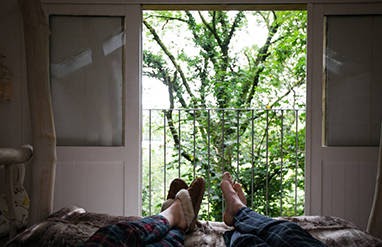 Image credit: Canopy & Stars
We plant a tree for every booking we take and have used tree planting to encourage the submission of feedback, referrals from owners and engagement with campaigns. We also ask guests if they want to donate £2 at the point of booking to help plant more trees. It's not always about sales though, we believe that brands should use their voice to promote environmental causes and this is where we get creative. On Black Friday 2019, we closed our website using striking imagery to show our guests what the world would look like without trees. Instead of encouraging people to buy a holiday on that day, we directed them to a Canopy & Stars TreeSisters donation page. In July we also ran a holiday amnesty where people could admit to buying a holiday from a different company and we would also plant a tree. Both of these campaigns also created fantastic awareness across all of our marketing channels and well as national PR coverage.
We've set ourselves the target of planting a million trees by 2025, which we're confident we can achieve through our own marketing efforts as well as our owners, many of whom are part of multiple rewilding and stewardship schemes. It's enormously rewarding to know that we're part of a wider group all pulling together to change people's minds and our planet's future." - Ruth McMenamin, Head of Marketing, Canopy & Stars
As one of our first Catalyst business partners, Canopy & Stars have been pioneers in forging the path to planting one million trees which has inspired other companies, each with their own creative approaches. As we travel the road to restorative business by putting Nature at the heart of all we do, here are our top 3 tips, learned from some of our million tree partners.
3 Top Tips to Becoming a Restorative Business:
Set an ambitious goal and commit to it!
Haws
is a medium-sized company that makes hand-crafted, built-to-last watering cans with the ethos of "refill not landfill." As a
1% for the Planet
member they set out to embed tree planting into their business through donating 1% of sales. It didn't take long for them to want to set a much more ambitious target and have now committed to working towards a 1 million tree plan over the next 5 years. This will require 75% more funding than their own 1% donation so they are getting creative and have started by inviting their customers to join their campaign through leaflets in every order, an option at checkout to fund more trees and email invitations to donate to their
fundraiser
page.
Think of Your Business as an Agent of Change Within an Interdependent Ecosystem!
Nature is a powerful mirror and shows us the interconnectedness of life through finely balanced ecosystems in which each part affects the others. Businesses are ecosystems too which is the approach Weleda UK are taking to planting their million tree forest. Their customers, employees, wellness advisors and international operations are all being invited into the campaign through a bespoke plan tailored for each channel.
Take brave decisions that feel right, even though you don't know how to do it!
LBN Brands is a Canadian boutique brokerage company representing manufacturers in the natural products industry. Inspired by the opportunity to plant one million trees they have made the brave decision to go for it, even though the path to success is far from clear. They are driven by a feeling that it's the right thing to do and that it holds a key to deepening their relationship with customers and the brands they manage, which will ultimately lead to increased business. That's what we call radical leadership in action and we are excited to partner with them on this pioneering journey.
At TreeSisters we like to walk our own talk! Our own ambitious goal is to fund 1 billion trees a year and we wholeheartedly know that we can't do that without engaging our ecosystem - which includes you! We invite you to donate all you can, to help spread the word about our work, and to invite other businesses you're connected to join our partnership program. Tree planting unifies us around positive action in the face of climate change and against the backdrop of adversity, each of us is being called to be creative and committed like never before!
By Cali White, Head of Business Partnerships at TreeSisters
---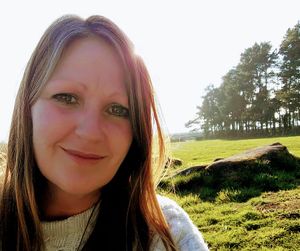 Cali spent the first 13 years of her adult life working as a Sales and Marketing Manager for a large American multi-national company and climbing the corporate ladder to burnout! Whilst she thrived on teamwork and targets, she also experienced first-hand the damaging effects of the patriarchal leadership model and its suppression of the feminine principle.
Her interest in people development and her own need for healing led to a change in direction and through studying complementary therapies and psychology, she was awakened to our inter-dependency with nature and the collective disconnection caused by the oppression of the feminine. She spent the next 13 years training in transpersonal psychotherapy, women's empowerment work, shamanism and ancestral healing and it was pursuing her own inner journey that brought her back into deep connection with the natural world and her passion for trees.
Inspired by the mission of Feminine-Based Leadership and earth restoration, Cali was a Treesister for 5 years before joining the team. She now manages the growth of our Company Partnerships programs as Treesisters invites the commercial sector to embed restoration into sustainable business models. She is working also to take the Treesisters Feminine-Based Leadership model out into the Corporate world to support humanity's evolution to a Restorer Species.