Conscious Business in the Age of Restoration: If the Earth were our Valentine!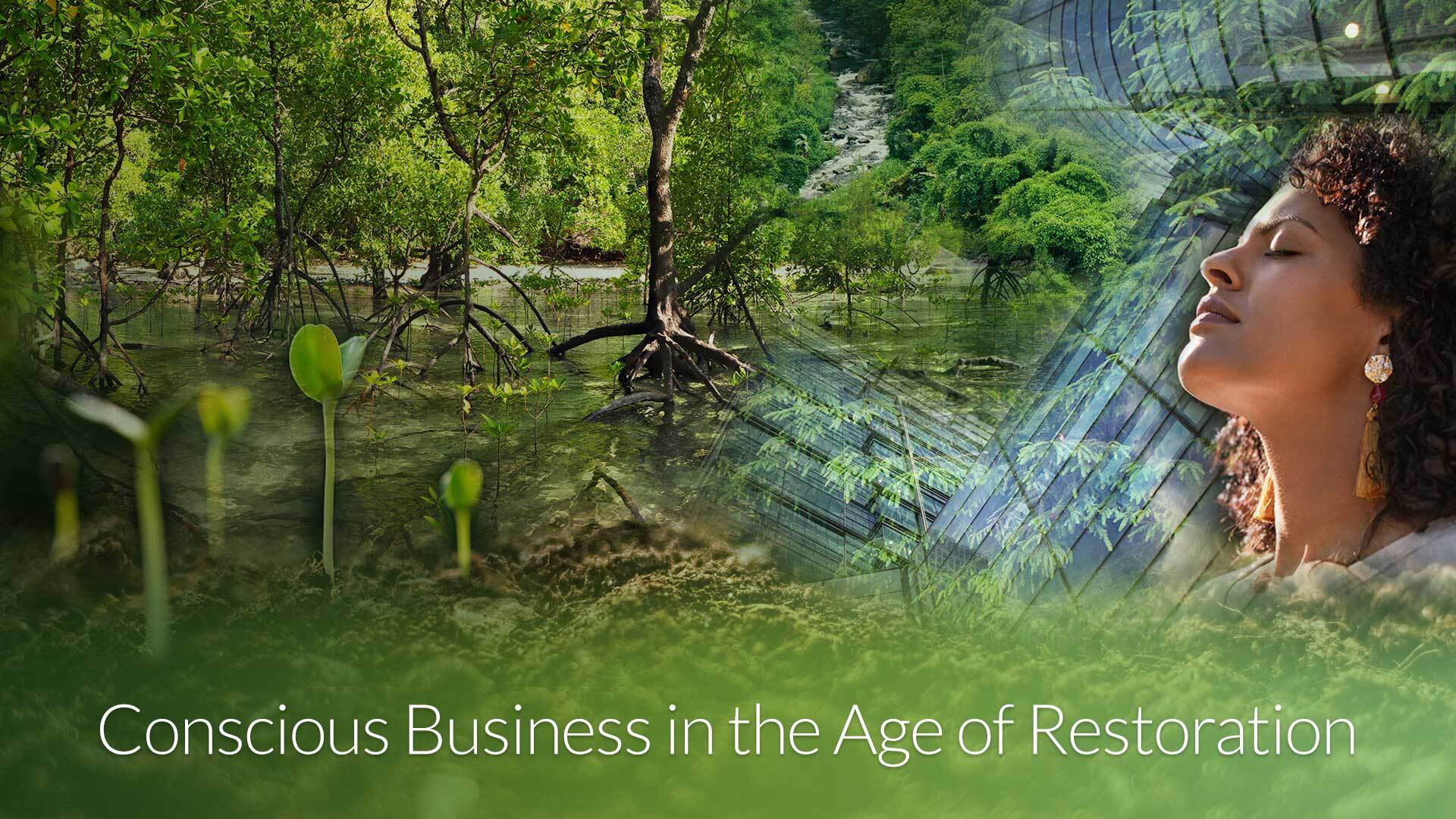 February 5th, 2021
---
The Earth as our Valentine
February is most definitely the month of love and at TreeSisters we share a deep love for the Earth! Unless you're a flowers or chocolate company, Valentine's Day may never have been that relevant to your business, so this year we want to make sure everyone's included by making the Earth our Valentine!
Sadly we have taken advantage of her love for too long and now she's in trouble. Her ecosystems are failing as deforestation, pollution and mineral extraction run at record levels. As we enter the UN Decade on Restoration we are each called to get involved in "preventing, halting and reversing the degradation of ecosystems worldwide." Here in the UK, the hosting of November's COP 26 is driving increased public and private investment as part of a governmental 10 point plan to achieve net zero carbon emissions by 2050. Most other countries around the world are doing similar. New technology will be key and the renewable energy and transport sectors are taking centre stage.
But money and technology alone are unlikely to ensure success. As Einstein famously said, "we cannot solve our problems with the same level of thinking that created them." Maybe the solution is not about thinking at all, but about love?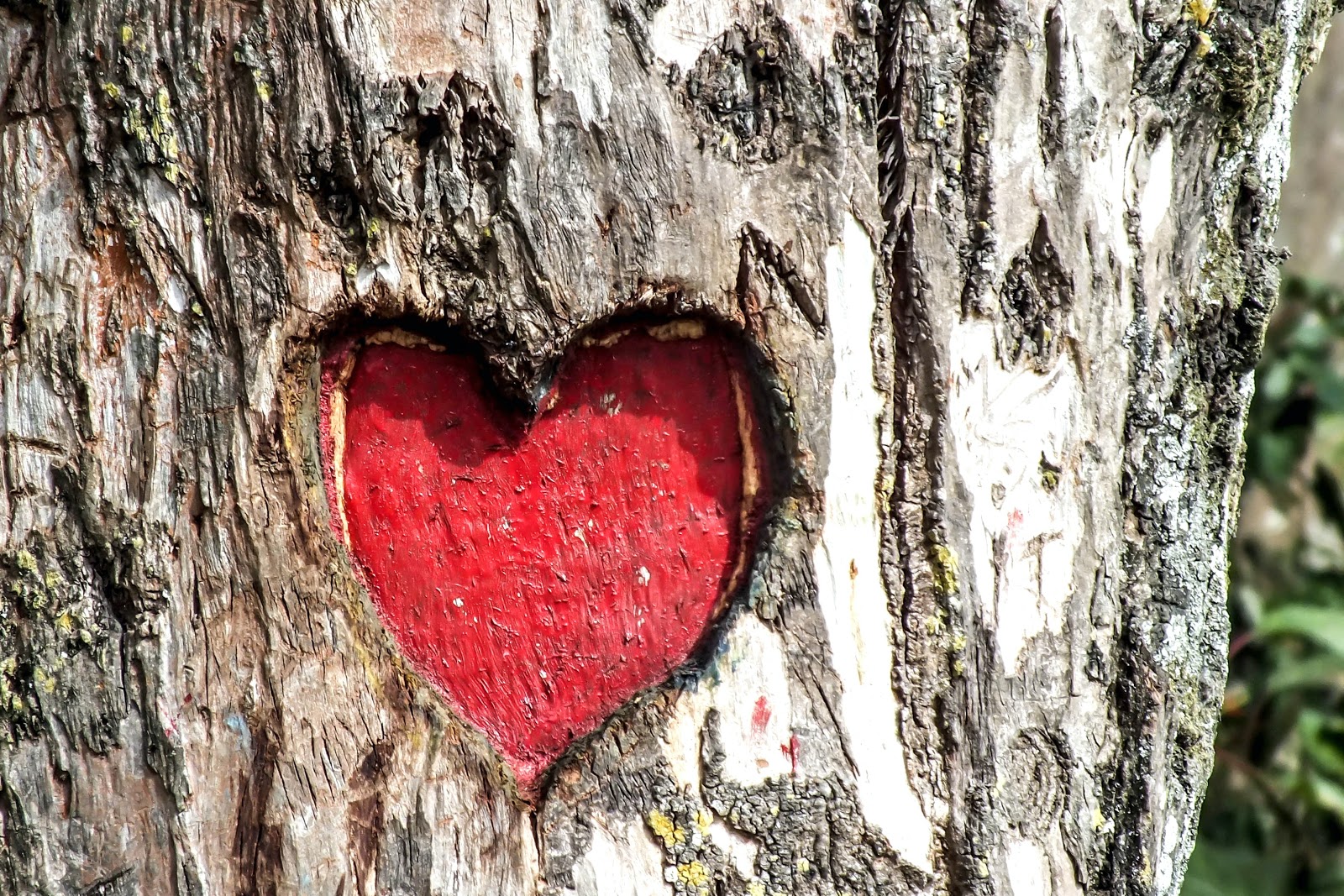 Image credit: Photo by Chandan Chaurasia on Unsplash
How might it be if we worked to love the Earth back to health? What would it look like if Cupid's arrow made us fall deeply in love with her and changed our business behaviours? This month we celebrate our growing network of business partners who are leading the way...
An Earth-loving business requires Earth-loving people
We can't talk about love without talking about relationships! A loving relationship is one which cherishes the other. To love and cherish the Earth is sadly not something that comes naturally in mainstream western culture. For many of us, loving the Earth is a process of relearning what it means to be in right relationship. Much of our work at TreeSisters is guiding women to rediscover their innate connection with Nature. Our numerous programs support the healing of our inherited wounds of separation and transform our relationship with Nature to one of reciprocity. Our online Inner Journey of Awakening program has helped thousands of women deepen into a loving relationship with the Earth and in so doing, has transformed lives.
We know that this inner transformation is core to "saving the planet" and mitigating climate change; and it's heart-warming to partner with other organisations also on a mission to educate and facilitate the process of deeper Nature connections whilst planting trees at the same time: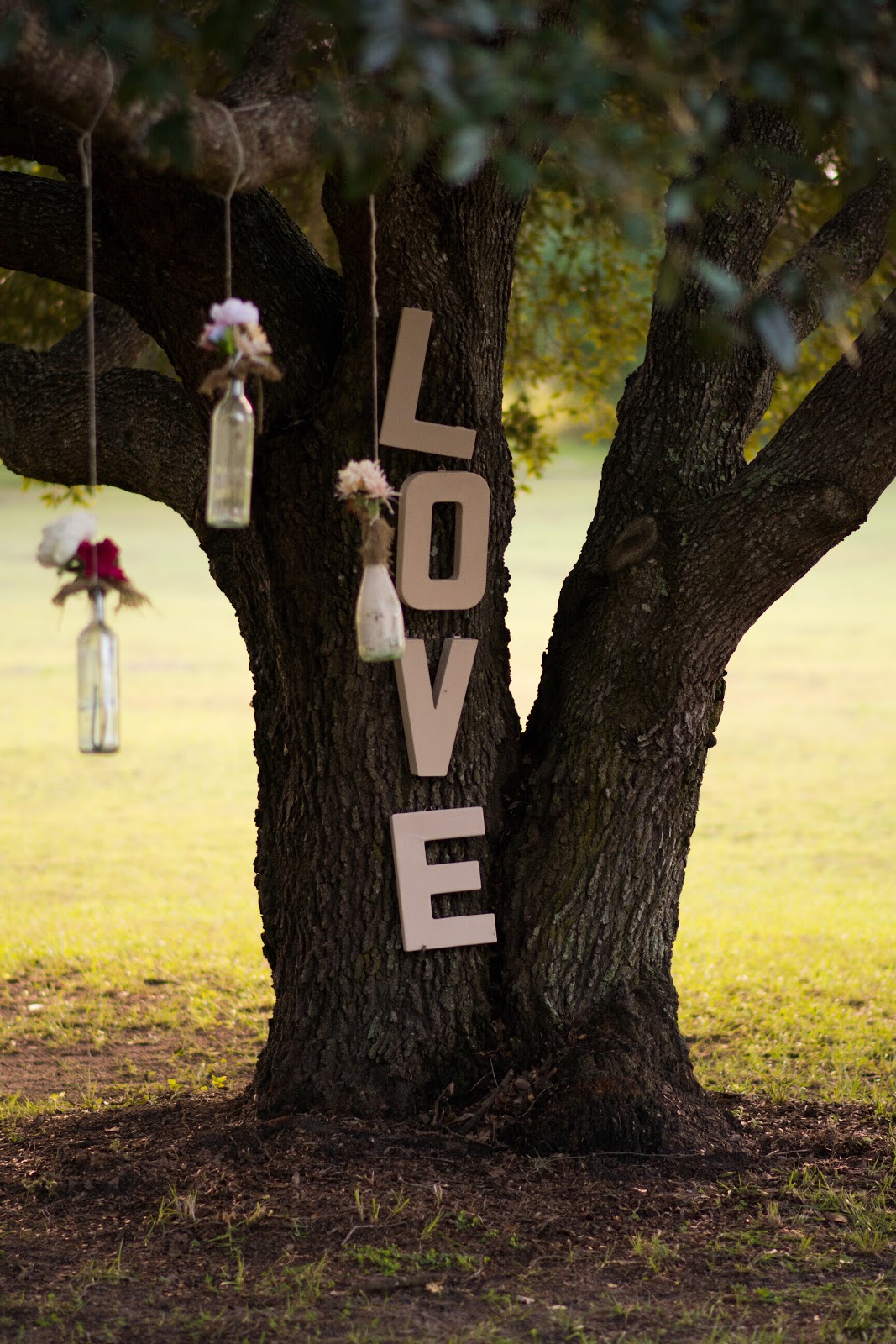 Image credit: Elisabeth Arnold on Unsplash
Jen Wright of

Life,Aligned

in the UK, offers life coaching based on the cyclical flow of the Earth's seasons and her beautiful journals guide clients through their year following their moon-aligned menstrual cycle.

Vanessa Fourcaudot in France, is a coach for Women Entrepreneurs whose mantra is "I serve those who serve the Earth!" Her business is named "

La Voix de Gaia

" (the voice of the Earth) and she draws on the wildness of Nature to guide women in expanding successful healing businesses to new levels.

The

Conscious Leader Institute

in the USA, creates empowering learning journeys for executives from global Fortune 500 businesses, mid-size firms and non-profit organisations to lead with awareness of one's self, the world, and one's purpose within it. Their global coaching and facilitative services are rooted in Nature-based environments and methodologies.
A SoulTrees partner we have worked closely with this past month is Trees&Circles, who offer international dialogue circles designed to help people awaken towards more responsible action through connectedness with Nature. Here is co-founder Veronica Lassus describing their work which in a little over a year, has planted more than 20,000 trees.
"Trees&Circles was born out of our love for Pachamama and our growing sense of urgency as we became more acutely aware of the current state of the Earth. We were looking for ways to contribute towards facilitating a greater awareness and felt sense of connectedness with our beautiful mother Earth.
Our combined skill set is in the field of transformation, including body-oriented therapy, depth and process work, mindfulness meditation, group work, nature-based work, and education. We offer our skills and energy to help individuals find resources within a community of like-minded others and to find their own way of contributing to the times we are in.
In addition, we intend to network with other organizations which are working in service of a more sustainable Earth. It is for this reason that we partnered with TreeSisters from the outset. As part of the payment for our offerings, our participants donate to our fundraiser page in aid of TreeSisters.
This has been a brilliant solution. It is an enormous source of joy for us and for everyone in our Trees&Circles community to watch our forest grow. This shows us that we can make a difference when we come together with a clear intention to serve. Our community is more vibrant and more bonded because there is a goal that transcends us. We are each contributing to our "growing forest" with our presence and commitment. We find ways to be in service of something larger than ourselves, while being part of a community.
We are also experiencing that when we support life, life supports us. It is beautiful to witness our projects grow and unfold organically, and our work being well received. And even on a personal level, our lives are being touched and transformed in ways that we could not have expected before.
We are convinced that when we put Life first, we tap into a well of abundance that goes beyond financial terms. When we enter the flow of life and when we let ourselves be touched by life and others, we become more creative, bolder and more empowered human beings. At the same time, we feel more freedom and more responsibility to care."
As part of their Live Interviews series, Veronica talked with our very own Clare Dubois in an inspiring and moving conversation about love for the earth. You can catch the replay here:
Sharing the Love...
Love really does heal. It also uplifts and inspires. As more businesses put the Earth at the centre of what they do, we are witnessing the growth of a new love-based network! Sharing that love to ensure we support life-positive over life-destructive companies is vital. And sharing that love is happening in innovative ways and often in the space where heart and technology can meet. Some of our Company Forest partners are showing us the way and invite you to join them as they play their part in the restorative business revolution:
Giki Badges

is a revolutionary app which allows you to scan the barcodes of over 280,000 supermarket products rated against 15 sustainability measures. With the help of the app, over 10,000 UK shoppers are now choosing products that are more organic, responsibly sourced, deliver higher animal welfare standards and contain fewer chemicals.

My Green Pod

is an independent UK business with the vision of sharing the real stories behind the brands and people working tirelessly to offer ethical alternatives to mainstream products and services. Through their lifestyle magazine and online ethical marketplace, they support products and services which enable a more conscious lifestyle. Next month we will feature their work in more detail as they announce big plans to become the much-needed ethical alternative to Amazon.
We also love our partnership work with wherefrom, an innovative app-based platform that shares the love through "crowd-sourcing sustainability." Founder and CEO, Adam Williams describes their work here:
"Wherefrom is a platform where citizens review the sustainability of products and plant trees while they do it (...with a little help from TreeSisters!). We're crowdsourcing sustainability - which means we give every individual the chance to have their say and discover more sustainable products. With now over 200,000 reviews it's becoming easier to find and share those brands which love the earth.
In turn, brands can claim their public profiles and access a wealth of insights which help them evaluate their own corporate sustainability strategies. Brands can also communicate directly with our 20,000 (and growing) user base of conscious consumers - sharing campaigns or celebrating their sustainability wins."
There are so many ways we can make the Earth our Valentine and now more than ever, we need to. The unfettered economic growth model of the past few decades has taken her to the brink. Our partners are proving however, that when we are heart-led and purpose-driven, businesses can and do thrive.
So how might you put the Earth centre-stage this year and shower her with gifts of your love? Here are our 3 top tips: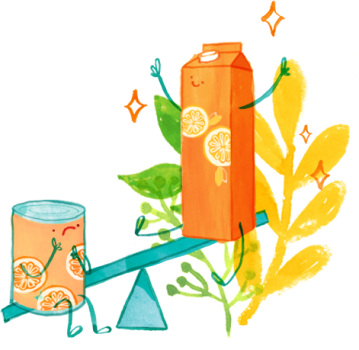 Image by Wherefrom
Join us for a very special Valentine's screening and Q&A panel from 11-18th February, in association with Merit Motion Pictures, of

"The Call of the Forest,"

This is a ground-breaking film guaranteed to change your understanding of our trees and forests! All proceeds will be donated to TreeSisters so why not gather your team, your family, your friends for an all-things-forests love fest?

Run a Valentines Fundraiser and invite your customers, suppliers and employees to join you in raising donations to plant trees. Our

Fundraiser pages

make it easy.

Show your eternal love by signing up to our partners

1% for the planet

and pledge 1% of your annual profits to plant trees.
However you choose to make the Earth your Valentine this year, know this: she's bound to send you buckets of love in return!
By Cali White, Head of Business Partnerships at TreeSisters
---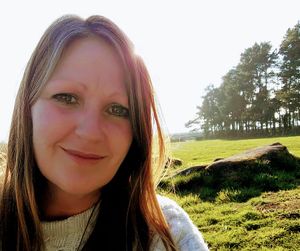 Cali spent the first 13 years of her adult life working as a Sales and Marketing Manager for a large American multi-national company and climbing the corporate ladder to burnout! Whilst she thrived on teamwork and targets, she also experienced first-hand the damaging effects of the patriarchal leadership model and its suppression of the feminine principle.
Her interest in people development and her own need for healing led to a change in direction and through studying complementary therapies and psychology, she was awakened to our inter-dependency with nature and the collective disconnection caused by the oppression of the feminine. She spent the next 13 years training in transpersonal psychotherapy, women's empowerment work, shamanism and ancestral healing and it was pursuing her own inner journey that brought her back into deep connection with the natural world and her passion for trees.
Inspired by the mission of Feminine-Based Leadership and earth restoration, Cali was a Treesister for 5 years before joining the team. She now manages the growth of our Company Partnerships programs as Treesisters invites the commercial sector to embed restoration into sustainable business models. She is working also to take the Treesisters Feminine-Based Leadership model out into the Corporate world to support humanity's evolution to a Restorer Species.