Conscious Business in the Age of Restoration - Resilience through Restoration in the Business Sector - March 2021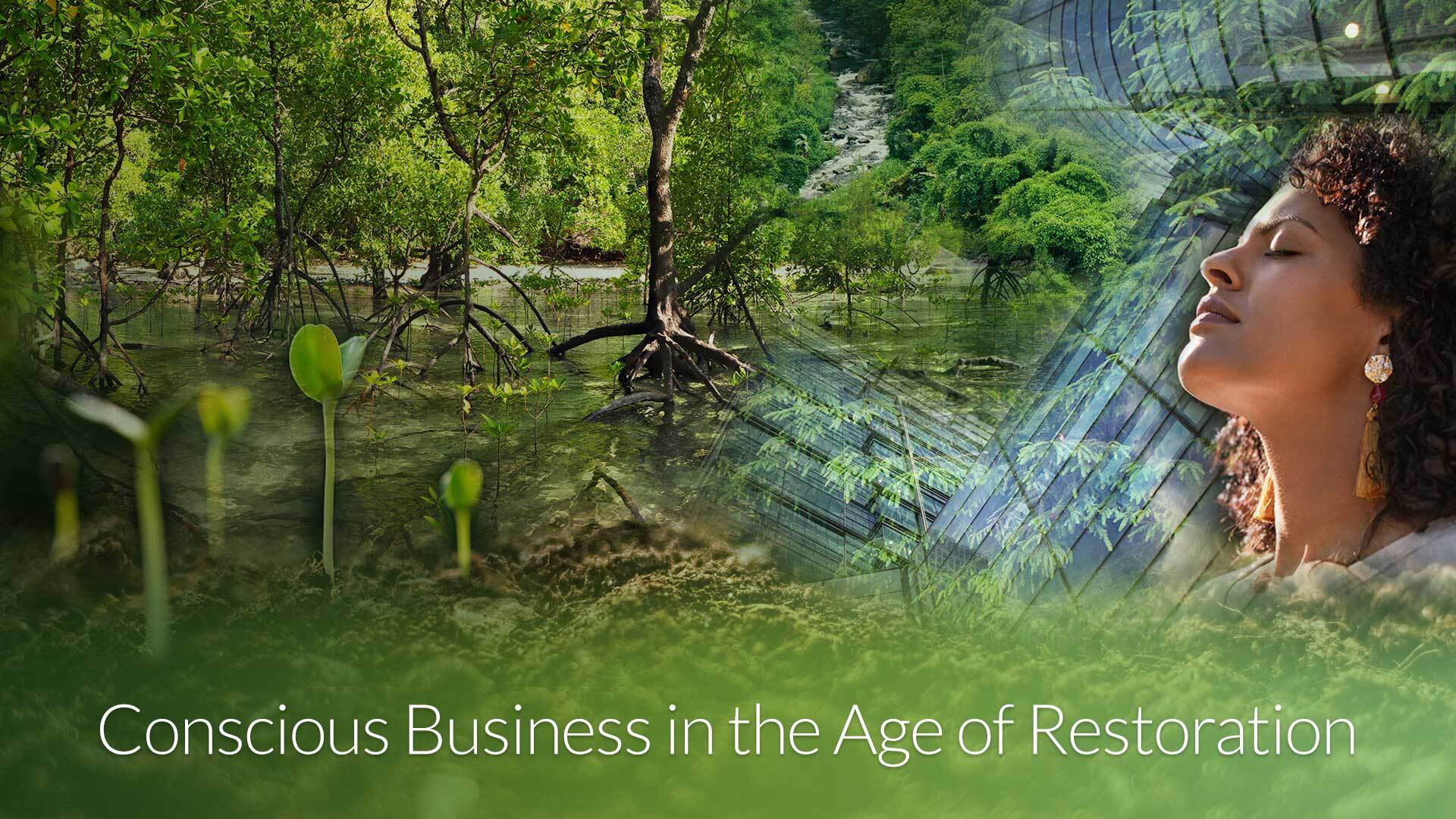 March 5th 2021
---
Resilience through Restoration in the Business Sector
This month's Conscious Business blog forms part of our 8 day campaign in celebration of International Women's Day on the 8th of March. All week we are inviting reflection and conversation on the topic of resilience. As we navigate these times of profound challenge and change, resilience is quickly rising up the ranks of importance when it comes to our wellbeing and even our survival. It is therefore worthy of some exploration.
What is resilience and how do we build it, feel like important questions. The Oxford English Dictionary defines resilience as "the ability of people or things to recover quickly after something unpleasant, such as shock, injury, etc." In western culture there is a perception that this ability means pushing through, toughening up and fighting our way to recovery; that it's a masculine quality born out of physical strength. At TreeSisters however, we always look to Nature to show us the way and in so doing find resilience to be something quite different.
In Nature, we see that resilience is born out of her capacity to respond to change by embracing the support of the whole ecosystem; that resilience comes through harnessing the diversity of the whole community through a collaborative approach; through tending to the basic nutrients required for growth towards a thriving world.
Look to the forest floor and we are shown a multitude of interdependent species working together to ensure survival of the whole; working symbiotically through mycelium networks to exchange nutrients and sharing those nutrients to ensure all can thrive. We see that Nature is resilient when her natural ecosystems are intact. Sadly many of our human activities have led to her destruction and her resilience has been greatly impacted as a result. The barren and deforested landscapes, degraded soils and farmlands caused by our extractive and chemically-driven actions are perhaps a mirror for our own struggles as we see increasing health issues and the spread of zoonotic diseases on a global scale.
So how do we build resilience in the face of this? How do we create collaborative networks that can increase nutrient levels? What is the role of the business sector in this? A number of our partners are showing us the way, demonstrating business resilience is linked to restoration and restorative action. When we focus on supporting Nature to thrive, our businesses can thrive.
Resilience comes from nurturing the roots
Sepixa is one such partner who is literally working to restore the Earth from the roots up through a pioneering product in the form of a soil probiotic. CEO and co-founder, Peter Saavedra, is an expert microbiologist who has spent many years studying the health of soil and understanding the vital link between that and the health of humanity.
Here is what he says:
"Left to her sacred ways, Nature is able to restore balance to the soil which then produces healthier, more resilient plants including trees and those grown for food. But we haven't left her alone and, simply put, we cannot produce enough compost to improve and restore the acres which are in need of repair. At the same time, the modern-day migration towards organically grown foods requires healthy farmlands and forests. And so we have a collective responsibility to help restore what we've destroyed.
At SEPIXA we have developed a probiotic for plants called Soil Balance which utilizes a special and important type of soil microbe called a "saprophyte." Saprophytes are front line workers in the world of soil health, and have a direct impact on nutrient density through their ability to turn carbon and dead roots into mineral-rich humus. Not only does this result in the soil's ability to grow more nutritious food, it also helps lower atmospheric carbon dioxide levels by locking carbon into the soil.
We believe that our role is to help restore Nature's balance and our business focus has been to expand awareness and usage of Soil Balance across multiple sectors. Its benefits have been far-reaching through large scale organic growing operations. We are now offering it in a format suitable for home gardeners and are looking to offer it to reforestation organisations.
It is an honour to be part of a "new day" of cultivating food that supports our collective efforts towards balance and good health. We are also helping Nature find her way back to balance, because as we have learned – it all matters. Healthy soil, Healthy you."
Resilience comes through tending the whole ecosystem
Another of our treasured partners who are thriving right now is Pukka Herbs and their organic herbal tea business. Again it is a focus on restoration that is proving to be a key driver of their growth. Since our partnership work began in 2017, Pukka have funded the planting of 1 million trees through their 1% for the Planet commitment.
According to their CEO Karel Vandamme, "Pukka's purpose is to nurture healthier, happier lives through powerful organic plants and we choose to operate in a regenerative way to benefit people, plants and the planet. Put into action, this goal has increasingly meant collaborating with our organic growers and wild harvesters to mitigate the impact of climate change on their work and their lives."
Natalie Sluggett, Sustainability Specialist, explains further: "We support farmers' efforts with a data-driven approach, gathering information directly from the farm communities from whom we source the ingredients for our products. In 2019, we developed a new risk modelling tool designed to analyse 56 sourcing locations to respond to and prepare for current and future Climate Change impacts.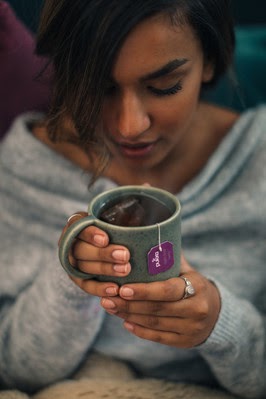 Image Credit Pukka Herbs
One area analysed using the risk modelling tool is Karnataka, a state in the Southwest region of India. Based on the modelling, Karnataka is already at risk of soil erosion, and by 2040 will be at high risk for water scarcity. This will directly impact farmers who grow Pukka's Fair for Life organic turmeric. While we can't change the weather, we can try to help the farmers in their value chain find natural and regenerative solutions as the climate changes.
In response to the water scarcity threat, Karnataka farmers decided to draw on our Fair for Life premiums, a community support fund used on projects as the community sees fit. In 2019, the growers used premiums to plant 19,800 specific plant species - such as jackfruit, cinnamon trees, vanilla vines and roses on farms across the region. These plants reduce soil erosion, improve the soil's ability to hold water, increase nutrient cycling and provide additional income."
Pukka's commitment to regeneration doesn't just apply to the raw ingredients aspect of their business however, but is applied to every step in their supply chain from packaging and waste to energy and employee engagement. Their sustainability model is a pioneering one and as they work to fully embrace "Business as a force for good," both their resilience and business is growing.
Resilience comes through radical collaboration
My Green Pod, the UK's largest ethical lifestyle media company and online ethical marketplace, is one of our earliest partnerships and rooted in mutual support as a pathway to growth. Building resilience is at the heart of their business through a focus of radical collaboration and network building. Founder, Jarvis Smith and his wife Katie Hill are thought-leaders and pioneers within the ethical retail sector and care deeply about planetary restoration.
Jarvis explains, "resilience to the My Green Pod platform and movement is offering as many everyday lifestyle products as we can that dance with and support Nature instead of raping her. TreeSisters founder, Clare Dubois and I have been friends for a long time and recently reconnected at the climate change conference at Findhorn. When she talked to me about embedding restoration into every transaction, it hit my heart and added the dimension that was missing from our marketplace. We now plant a tree for every single transaction made through our site which is an ethical alternative to Amazon.
Our mission is to offer the best available options for everyday products. If we have to buy new then the least we can do is to buy the best available. Products that have the least toxicity help everyone to lean into clean. We meet the people behind the brands and can tell very quickly if people are jumping on the Green Rush or doing it for genuine reasons and in meaningful ways. We will never sell our souls to the dark side, we will never support brands that contribute to deforestation and fossil fuels, we will only ever offer the best. There is no such thing as perfect when it comes to shopping, perfection is using what you already have and growing your own organically, so we will always bring you the next best thing.
Our long term plan is ambitious and still in the making. One thing I can share is that we're building a way that will allow people to choose ethical products that are locally delivered, cutting out the shipping and transport emissions to further build resilience. Watch this space! For now, we're excited to share our brand new NatureTv campaign which helps everyone to reconnect to Nature whilst working at home and we'd love you to have a watch."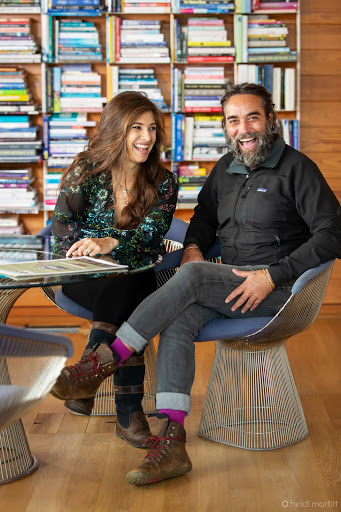 Image Credit Jarvis Smith
Resilience comes through restoration
It is a privilege to partner with conscious businesses who are putting Earth restoration at the heart of what they do and growing forests in the process. It's hugely inspiring and what they are showing us is that restoration embedded into a company's mission leads to resilience and a healthy bottom line. As our network of business partners grows, it becomes increasingly clear that when we work to support life, life works to support us. Business resilience comes through restorative action.
By Cali White, Head of Business Partnerships at TreeSisters

---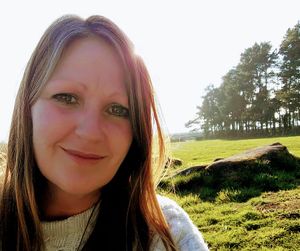 Cali spent the first 13 years of her adult life working as a Sales and Marketing Manager for a large American multi-national company and climbing the corporate ladder to burnout! Whilst she thrived on teamwork and targets, she also experienced first-hand the damaging effects of the patriarchal leadership model and its suppression of the feminine principle.
Her interest in people development and her own need for healing led to a change in direction and through studying complementary therapies and psychology, she was awakened to our inter-dependency with nature and the collective disconnection caused by the oppression of the feminine. She spent the next 13 years training in transpersonal psychotherapy, women's empowerment work, shamanism and ancestral healing and it was pursuing her own inner journey that brought her back into deep connection with the natural world and her passion for trees.
Inspired by the mission of Feminine-Based Leadership and earth restoration, Cali was a Treesister for 5 years before joining the team. She now manages the growth of our Company Partnerships programs as Treesisters invites the commercial sector to embed restoration into sustainable business models. She is working also to take the Treesisters Feminine-Based Leadership model out into the Corporate world to support humanity's evolution to a Restorer Species.