Elise Buckle: A Personal Perspective on "Radical Collaboration" and the Birthing of the Leaders Pledge for Nature, Climate and People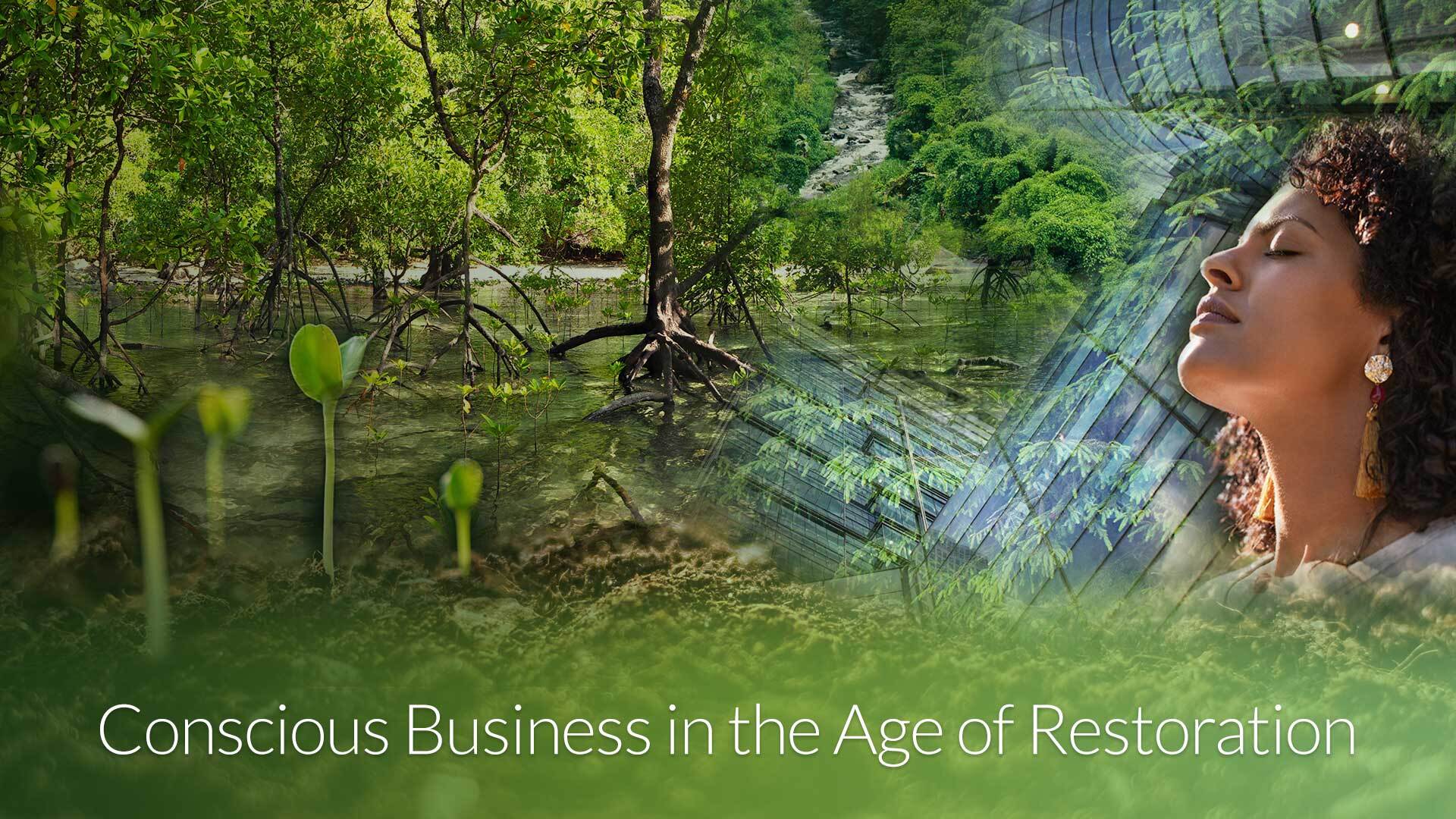 November 20th, 2020
---
In September 2020, more than 70 Heads of States and the EU endorsed the Leaders Pledge to respond to the planetary emergency and commit to rebalancing our relationship with Nature. Elise Buckle, Facilitator of the Planetary Emergency Partnership, President and Founder of Climate and Sustainability, has been working behind the scenes collaboratively to find the words and actions that unite. In this article, Elise explains why the announcement of the Pledge is a key political milestone to respond to the emergency.
---
2020: Year of Planetary Emergency
2020 is proving to be a test for humanity and all living systems. We are facing a planetary emergency and a triple crisis for climate, people and nature. It is urgent to tackle climate change and reverse biodiversity and habitat loss, if we want to maintain our planetary health, for all human beings to survive and thrive in harmony with nature, as part of nature. The on-going emergency is being triggered by multiple factors that are driving multiple interconnected crises:
Our current economic system

is set on short-term GDP growth at any cost, which is the underlying driver of natural resources depletion and social inequalities, with assaults on natural systems compounding the limits to wellbeing.

The global health crisis

is the symptom of a much deeper and longer-term disruption. Science tells us that deforestation, biodiversity loss, wildlife trafficking and meat consumption increase the risks of pandemics and have now reached critical levels of species collapse.

Habitat loss, climate change and law

go together: biodiversity loss is accelerated by climate change and loss of key species of animals and forest cover exacerbates the negative effects of a changing climate. We know Nature Based Solutions (NBS) can deliver 2/3rds of the global greenhouse gas emissions' reduction needed to achieve the Paris Agreement.

Consumption patterns

driven by resource-intensive industries, such as mining and agricultural production that further disrupts ecosystems. Stopping illegal wildlife trafficking and illegal timber, logging and deforestation are all essential to secure a pandemic-proof world in the future. If we protect nature, we protect human health as well.
The need to support resilience for the complex living systems and communities of insects, trees, animals, weather systems, and soils, as well as our own human health and food networks, is the global work of humanity now. Practical solutions are in our collective, creative power. The Leaders Pledge for Nature is an example of a way forwards that all can draw from.
What is the Leaders Pledge for Nature?
The Leaders Pledge for Nature is a 10 point pledge to unite to reverse biodiversity loss by 2030. It is signed by the Heads of State of 76 countries and the President of the EU Commission at the time of writing. Through the Pledge we are attempting to address the truly systemic transformation that is needed for climate, people and nature, including the commitments taken by the leaders who endorsed the Pledge. I invite you to go directly to read the text of the pledge here.
During the summer of 2020, we provided some support to a group of 20 like-minded countries, represented by the Permanent Missions to the UN in New York, started to draft a common declaration and preparing for the launch in September. The text included some strong language on the planetary emergency and many of our policy asks. All of the work was done remotely by email and video conference facilities. This was clearly starting a new era in the history of "e-diplomacy". Finally on August 27th, the text was nearly finalized and stable enough to be circulated.
A week later a final text was circulated to all Member States via diplomatic channels and we started a three week running marathon of political outreach to capitals to get as many leaders on board as possible. I ended up spending hours on emails and on the phone to convince everyone to mobilize their networks and contacts at the highest political level in capitals. The Planetary Emergency Partnership played a very important role, but it wasn't the only group that stepped up. The High Ambition Coalition for Nature coordinated a massive outreach initiative, as well as the WWF network itself, and many partners including the International Climate Politics Hub.
All of us were working together in this spirit of "radical collaboration", making the best of our capacities and networks in a very limited amount of time to achieve the best possible outcome. The magic happens rarely, but when it does, it can create miracles. My role as a facilitator of the Planetary Emergency Partnership is very much the role of a catalyst for change, connecting people, countries and organizations that share the same sense of urgency, and are ready to go beyond their logos, egos and silos, to deliver positive impacts for people and the planet. In a way, I was the midwife that helped with the delivery and birth of the Pledge, working together with WWF behind the scene, and with the countries involved leading the process. When everyone is ready to go beyond their institutional boundaries, we can aim for the best and really protect our global commons, for the public good.
Which Countries are Involved?
What does the Pledge mean for Canada and for Other Countries During Their Economic Recovery Phase?
The commitment to setting aside 30% landscapes for wildlife as protected areas has been highlighted by Survival International in this petition under the hashtag Big Green Lie. This led to a statement from Justin Trudeau, Canadian Primeminister stating that he would be meeting the targets in the Pledge by working with Indigenous Peoples "who are our partners in protecting the land and who understand how important it is to be good stewards of the lands and waters that sustain us". The pledge allows Canadian citizens to hold Canada, and other countries, to account for what indigenous and all local communities are experiencing on the ground.
The responsibility of creating an accountability structure now lies with the British Government, which is setting up a small Secretariat together with the EU and Costa Rica to follow up on the implementation of the Pledge, in particular on finance for a green recovery. Both the public and private sectors will play a critical role to make sure this is being implemented in the context of the post COVID 19 economic recovery.
The biggest questions are what does recovery that protects Nature look like? And what happens if we don't protect Nature? The Pledge for Nature outlines the following:
Responding with a green, healthy and just transition to the current crisis putting the environment at the heart of decision making.

Addressing the root causes of the problems, the drivers of biodiversity loss and global warming.

Changing our production and consumption systems to supply sustainable food and goods that meet people's needs within planetary boundaries.

Ending illegal environmental business practices.

Investing in and scaling up nature-based solutions.

Switching to sustainable supply chains and design for circular economic models.

Shifting financial incentives and redirecting harmful subsidies towards a nature positive and carbon neutral recovery.

and last but not least, measuring progress through the lens of new indicators of well-being for people and the planet, beyond GDP growth.
What the Leaders Pledge for Nature means Internationally Going Forwards?
The Pledge is a major political milestone. The same way the High Ambition Coalition for Climate was instrumental in raising ambition and landing the 1.5 degree target into the Paris Agreement, this new coalition could play a key role to reach a stronger agreement at the Convention on Biological Diversity COP15 in China next year and at the UNFCCC COP26 in Glasgow in November 2021. In endorsing this Pledge, Heads of States commit themselves not simply to words but to meaningful action, finance and mutual accountability to address the planetary emergency. They will also urge other nations and stakeholders to join in making commitments in the lead up to next year's important COP meetings (to find out more background, members of the TreeSisters Nest are invited to read Rebecca Lefton's summary of international environmental events).
The Leaders Pledge for Nature is endorsed by "Non-State Actors" and members of civil society. TreeSisters is a signatory. It is still open for counties and civil society groups to endorse via the email on the Leaders Pledge for Nature website. We would love to convince 100+ countries to join. And even more than that, we do hope that all leaders will fully implement the Pledge, by placing climate, people and nature at the heart of their recovery plans, and the core of their well-being budget for 2021 and beyond, a budget for the well-being of every living being on Earth. We hope we are going beyond a siloed approach, and beyond logos and egos, in a way that means we can emerge from this emergency through radical collaboration to achieve a truly systemic transformation of society for people and the planet.
The next 18th months will be critical, to take a U turn and embark on a new journey towards the triple goal of carbon neutrality by 2050, a nature-positive recovery and a just transition. Our planet Earth is our only home, there is no planet B.
What Do You Think?
TreeSisters are interested to hear what you think about the Leaders Pledge for Nature. We're aware our business partners and collaborators are pioneering working practices to make businesses a force for ecosystem restoration and resilient communities. We'd love feedback we can share with Elise and the teams she works with. Do you feel the suggestions of what the Leaders Pledge for Nature means for business are workable? What decisions do you see governments making around regenerating economies that are not inline with safeguarding biodiversity and the environment? How does your business reflect and respond to issues like the impact mining for green technologies on forest cover? What does it look like practically for businesses to put the Earth and Nature at the centre of a business strategy?
The Pledge also states willingness to hear indigenous wisdom around care for biodiversity alongside ideas that have come from a more scientific western perspective. Can you see an indigenous worldview relating to the Earth as an intelligent being as being something the business community will or already does embrace? Is it possible to integrate an awareness of consciousness of all beings, animals, plants and landscapes, and ask for consent for the resources we use? What questions do you have about what it is to ask for consent from Nature and communicate such discussions in a Board Room environment? Does your business attempt to balance your books through giving back to Nature reciprocally? What is your worldview and how does it inform your business strategy?

This article is part of an ongoing conversation with our partners. Please read the Pledge for Nature yourself and tell us what you think in the TreeSisters' Nest or through your contacts at TreeSisters. The Nest is a social media platform where we can discuss ideas and feedback.
---