Following the Golden Thread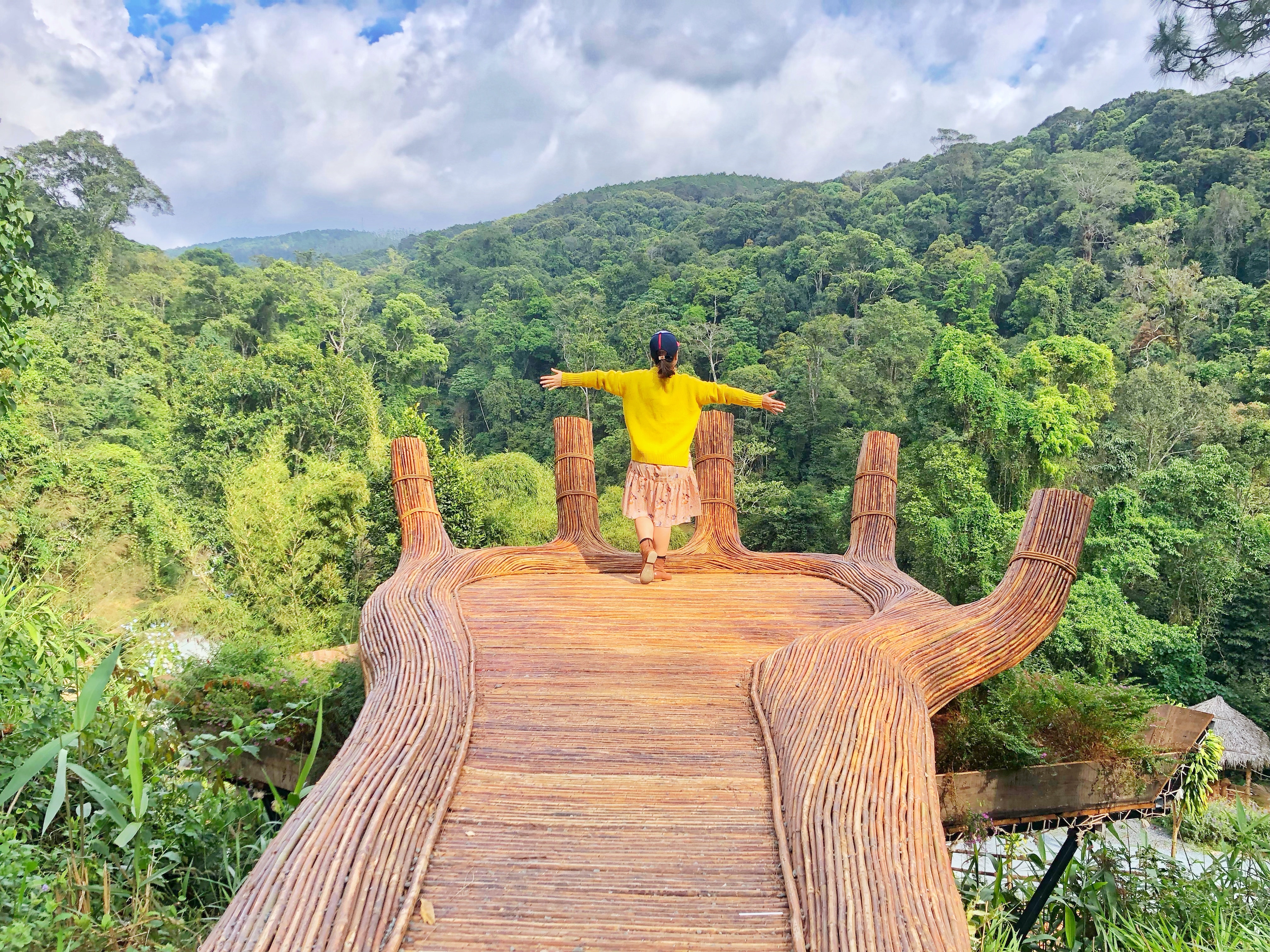 My journey began when a friend mentioned she was going to a cacao ceremony. I had been wanting to go to one for a while, knowing I had some healing to do and I immediately jumped at the chance. We started the ceremony with a sharing circle - I felt a familiar sense of warmth and gratitude for the chance to share a space with a group of women who were ready to open our hearts and dive in deep. With the cacao weaving its magic and the drum vibrating through the room, I was unprepared for the intensity of my experience. I felt a vision of slavery washing over me. I heard the chains clanking on the ground as they marched to the sound of the drum. I felt the sadness and the despair of a million lives destroyed by the trade of my very own ancestors. I am Dutch-English and although I don't know if I have a direct link with the slave trade, the shame and remorse was overwhelming me. I dropped to my knees and wept, praying, asking all those soles for forgiveness.
Out of all this despair I suddenly heard a strong message coming through to me. It said, "Kelly, it's time. It's time to stand up and do what you can. It's time." I can't change the past, but I felt I knew what I needed to do. I have connections with an Amazonian tribe in Ecuador and I have been feeling the call to help them. The message was clear; "Kelly, it's time. The Amazon needs you."
I had been working with a tribe, called the Sarayaku, in the run up to the Tree Conference last October. They have won a court battle to protect their land from oil drilling and have created a document called the Living Forest Declaration, which describes their way of living in harmony with the forest and it makes clear our place as humans as part of the natural world. They are working towards having this declaration recognised in law and they hold a strong belief in their role as a beacon of light, as strong as the midday sun, as forest defenders.
We had thought about bringing Sarayaku tribal elders to the UK to speak at the Tree Conference. But this hadn't come to fruition as I had hoped, so I was wondering what the right thing to do might be and what my connection with them meant for the bigger picture of what needed to happen in ecocide law. I felt that their wisdom and their fierce resolve to fight for the forest needed to be magnified and joined up with people working for reforestation and the rights of nature here on the other side of the world.
Polly Higgins was going to be a speaker at the next Tree Conference and had recently connected with TreeSisters. I saw the power of these connections and I went to Polly to ask her what I could do to support the Sarayaku and spread their message of nature connection and stewardship. She said I needed to give them a voice in the places it could make a difference. She said if I could make a documentary about them then she could show it as part of a panel discussion at the International Criminal Court (ICC) in December.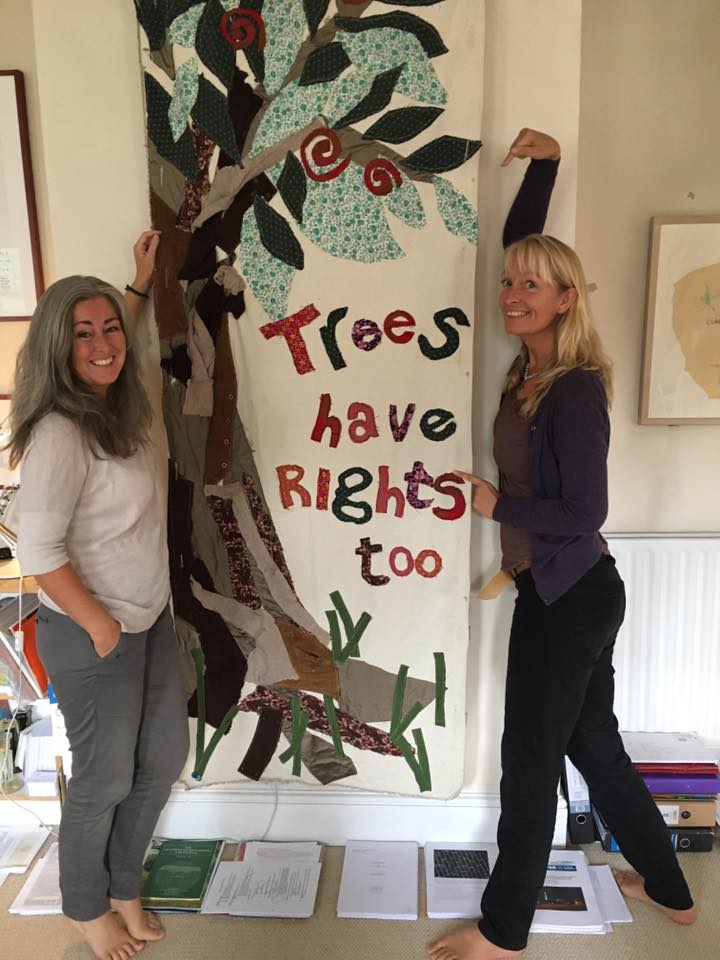 She needed to include an indigenous voice and she could see that they might be the right people. Polly said she knew that I could see a golden thread and that I just needed to follow it. It was the first time we had ever met, but I felt that she completely understood what I was feeling. It was like an old friend was telling me she believed in me, to just trust my instincts and fly.
I have never made a documentary before, but I have been organising events for the last fifteen years. I thought, "with the right team, I can make a documentary. Yes, I can do this" and from that moment on, the ball started rolling. Very quickly the team came together in the UK and we started creating a story arc, easily connecting with the people we needed to interview. I found an incredibly generous sponsor, who took a leap of faith and put forward the money I needed to go to Ecuador. I booked my flight. I have a friend in Peru who is a film maker and another friend who had just bought a piece of land in Ecuador. Incredibly, I suddenly had the team I needed to go with me in to the jungle and get the footage and interviews for the film.
I travelled with my five year old to Ecuador (I am a mother of two girls and my youngest came with me). We were travelling for days, at one point having to leave a bus on the side of a mountain and cross a landslide on foot, with no idea of what lay on the other side. We travelled for five hours in a canoe to reach the Sarayaku people, deep in the Jungle. We spoke with the elders and did our very best to distil their vast wisdom into the precious few hours of footage we shot.
We knew we had done what we came to do, but the day we left, we were gifted by chance the opportunity to film something totally unexpected and incredibly powerful. As we entered Puyo, the jungle capital, we found the streets were filled with Waorani tribes-people.
They were marching to the court, determined to stop the government selling their sacred land. We were in the right place at the right time and we filmed the whole thing. That uprising has been successful in saving half a million acres of the Amazon rainforest. We were meant to be there and to tell that story too.
While I was away I heard the news of Polly's illness. It felt impossible. How could this be happening? This pillar of strength; this woman who seemed as strong and as wise as the oldest oak tree. She was dying? I kept my faith. I was following the golden thread and somehow I knew that she was too.
I travelled back to England and reconnected with the team that had been working here while I was away and rekindled our sense of connection. It felt stronger than ever. I also felt strong in myself, in the power of my gift for making connections and bringing things together. I realised that wherever we are in the world we are all in this team. We are all in this together. The Waoranis were joined by other tribes in the streets of Puyo that day - Shuar, Sarayaku – they were all marching together on behalf of all life. The people of this beautiful planet are all one. Only by standing together can we make big change happen - a change I feel is coming.
TreeSisters are at the leading edge of a shift that is happening everywhere. We are all starting to stand up together and to know that we can make a difference. We are uniting across the world because we can see each other now, wherever we are. We are here for each other, online or in person, it doesn't matter. We can hear the call and we can hold the hand of the next person, and the next.
I invite anyone who hears the call to reach out a hand to us. We need £7,000 to finish editing the film. We have started a crowd funder and have already raised the money we need to travel to Madrid to interview the lawyers who are carrying on Polly's work after her passing. We are following the golden thread and we invite you to join us, like a chain of hands to keep us going. Please follow the link and give a little help to get us there.
www.gofundme.com/earth-protectors
TreeSisters teaches us that we all have a gift and a part to play. I would invite you all to listen deeply to the call in you and to stand up when you know there is work to be done. We can do so much when we believe in ourselves and in each other. We are infinite and we are so blessed to be here, at this time, on this beautiful place called Earth.
Written by Kelly Roberts and Rosie Newman Top photo by Chanh Doung Second photo by Kelly Roberts Third photo by Clare Dubois