Full Moon Series on Rivers for increased flow into the areas of health, wealth, beauty and power
Following on from Embodying River (May's full moon call) and discovering how we can open our energies and surrender to the fullness of our own vital life force and capacity for love, we are now going deeper.
Clare has created a four part series of meditation experiences designed to bring healing, awareness and increased flow into the areas of health, wealth, beauty and power both individually and collectively that she will offer through June - September 2016. This is a deeper drop into the potency of collective focus and allowing for the more that we become together, to unleash and unlock all that we are as women and as forces of nature.
June - The River of Health
The River of Health is an embodied journey back into the natural river of our life force and love - then into an exploration of our own vitality, sensuality and pleasure seeking the areas that we might have consciously or unconsciously cut off our own flow. This is about opening and softening - feeling for the limitations - and allowing our flow to dismantle all that is ready to be alchemized and released.
This is a journey and tool that you can use again and again in your own healing back to wholeness - a loving, relaxing and illuminating journey into deeper relationship with yourself and your own vital life force as teacher and well spring of health. You can read about the origination of the River Series in Clare's Blog Embodying Rivers here.
July - The River of Wealth
Following on from the River of Health that we explored and opened to in June, we now soften into The River of Wealth and our relationship to abundance and our capacity to let ourselves receive. Starting again by surrendering into the river of our own life force and love as a place of fullness and infinite capacity - we will invite the deeper patterns that exist within our relationship to lack and plenty in all areas of abundance to show up in our rivers so that we can explore where and how we have cut ourselves off.
There is a cultural, conditioned and adopted set of stains that the Feminine has inherited that are no longer relevant or appropriate for any levels of our psyche, and as such we will be exploring this both personally and collectively - as we move to dismantle, dissolve and transmute what is ready to go, with awareness and love. This will be a nurturing, relaxing, illuminating journey of healing and expansion for all of us. Register for the online event here.

August - The River of Beauty
Now that we have explored the rivers of Health and Wealth (June and July's Full Moon Rivers) both those energies and rivers can amplify our visibility in the world and our capacity to radiate light. Our relationship with beauty can be fraught with issues that reflect a disconnection from who we really are, and the brilliance that lives us.
This journey will be into a personal exploration of how we hold our capacity to shine, to transmit love through our bodies and faces, to accept ourselves as we are in physical form, to redefine our own experience of beauty according to our own felt sense of love and sacredness as an embodiment of the divine feminine.
We will start by stepping back into the river of our own life force and love as a place of fullness and infinite capacity - then invite the less conscious patterns that block our shining or self acceptance to arise into conscious awareness as the dams in our river that we can attend to - lovingly and compassionately. We are not trying to break through or force any change here - we are simply allowing the power of our shared consciousness to shine light on that that is ready to be released, to simply wash away and liberate the life force that can serve our beauty into its true expression. Register for the online event here.
September - The River of Power
With the Rivers of Health, Wealth and Beauty flowing more fully (June, July and August's Full Moons) it is time to step into the most glorious River of all - The River of Power. It is a wild thing to even write those words or wonder what they mean to each of us.
In this moment, 'Power' refers to the vast intelligence of nature that surrounds us - that can infuse us fully if we can drop our separation and merge with life - the feeling of unlimited love, capacity, belonging, wildness and wisdom that can pulse through every cell of our bodies when we get our minds out of the way and open to who and what we really are as aspects of this natural world.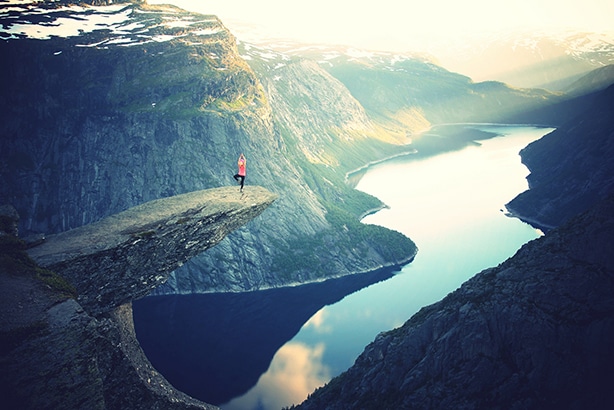 We will start as we have in all the River Series calls - dropping into and surrendering to The River of our own love and soul in order to drop back into fullness and connection with ourselves and all of life. We will tap back into our birthright of full health, wealth and beauty before opening to the more that we are - 'as all life incarnate - as everything - here and now' as gateways for more intelligence than we have conceived ourselves to be gateways for...
This call will be a tool that you can use again and again as you drop through the veils back to yourself. You can listen in again to The River of Power, Health, Wealth and Beauty here, and read the blog detailing the origination of this series as it arose within the Swiss Alps- here.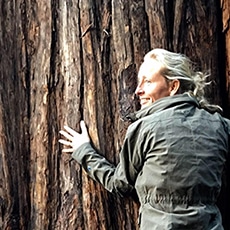 Clare is an Earth loving social entrepreneur and inspirational speaker who worked internationally for 18 years facilitating groups, coaching business leaders and creating behaviour change processes within the personal growth sector. Clare is leading the TreeSisters campaign; focusing on network development and the empowerment of women. She has been developing the ethos and principles, the team and organisational culture, the campaign strategy, the framework of the Maps and behaviour change materials. She is committed to the creation of an evolving system that learns as it goes and continually models itself upon the flows and forms of living systems.