Fundraising for our Future ~ Meet TreeSisters' young heroines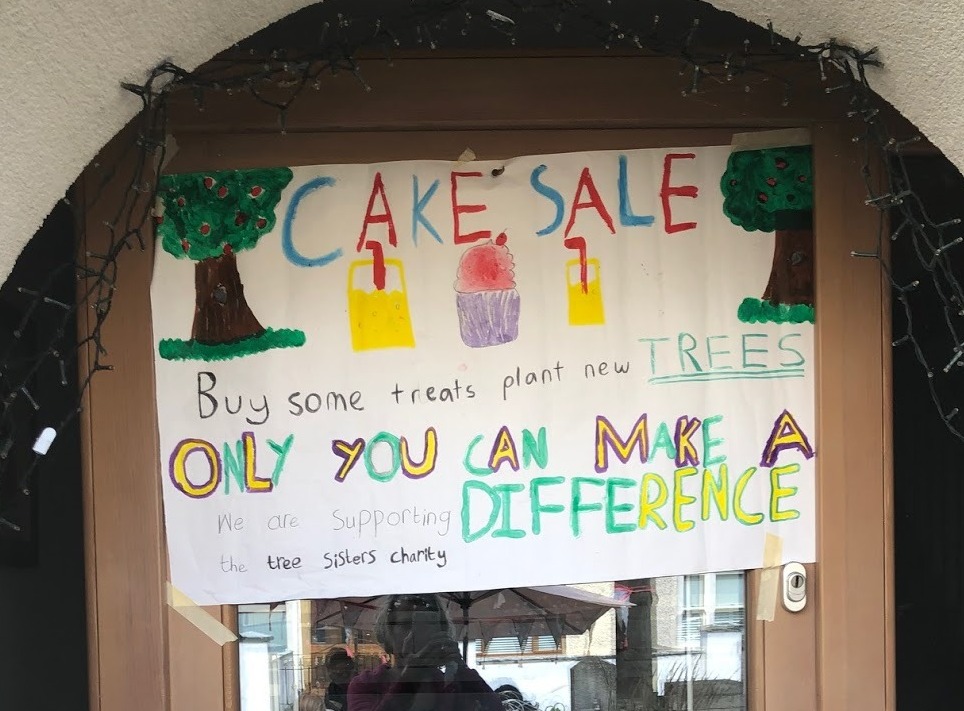 September 16, 2020
"Trees are important because they make oxygen which lets people breathe" ~ Eliza, age 5
Eliza is one of four inspired young treesisters who have been activating their local community to raise funds for the global forests. Eliza, her older sister Milena, and friends Ailbhe and Louise live in Rialto Village in Dublin, Ireland where they decided to channel their love of sweet treats into a cake sale to raise funds for TreeSisters' mission of reforestation and planetary restoration.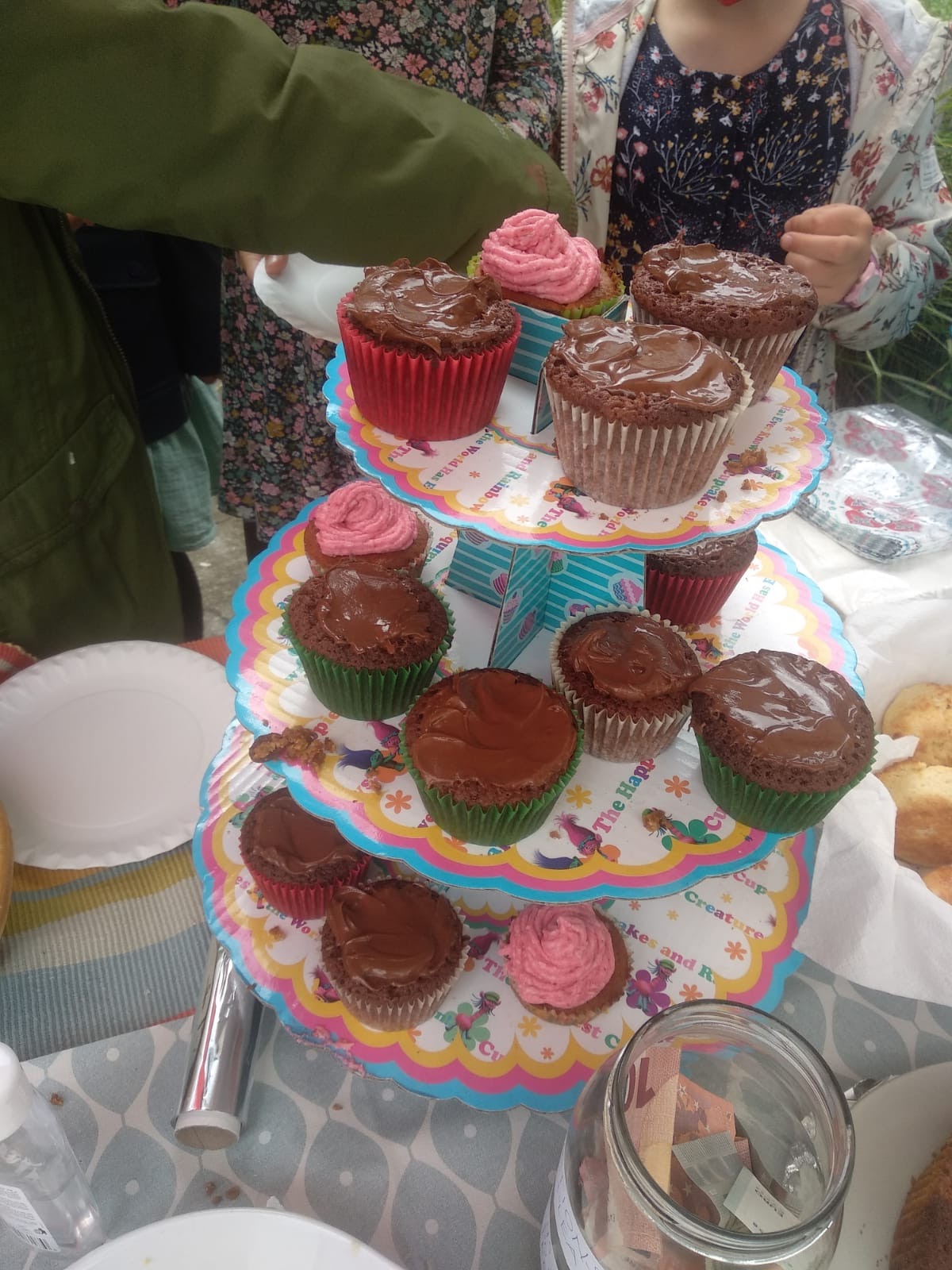 The unprecedented global shifts over the past six months have tried and tested us all in countless ways. There are many challenging life-style changes which lockdown measures have enforced. However the restricted movement of people carries a silver lining which is reflected in the emergence of stronger local community ties and connections. Gosia, Milena and Eliza's mother told us of the ways in which the Rialto community came together in solidarity in response to Covid-19. Residents of the neighbourhood have been keeping in contact, checking in, and offering a helping hand to one another. They have been exploring the joys of community connection beyond practicalities; having fun and singing in the street together.
Gosia told us that it was from these experiences of community connection that the girls' idea to hold a cake sale sprang forth. Milena, Eliza, Ailbhe and Louise are all aware of the climate crisis, so when Gosia suggested they sell cakes to fundraise for TreeSisters, they committed their venture to the trees with much enthusiasm.
'Buy some treats, plant new trees'
After a few weeks of excited planning and a day of preparation, Milena, Eliza, Ailbhe and Louise were ready to go. Setting up a table in one of their front gardens, the girls offered a scrumptious array of homemade, freshly baked cakes to their neighbours.
They and their vibrant and eye-catching signs requested donations towards the global forests in exchange for the delicious goodies. Two hours and a well-fed neighbourhood later, the girls had raised 280 Euros for TreeSisters! These donations are funding the planting and the care of 630 new trees in the tropics.
"The trees are burning down and we need oxygen" ~ Eliza, age 5
The importance of trees and the need to protect them is more evident than ever before, as our world accelerates headlong into this climate and ecological emergency. At the time of writing, much of the West coast of the USA is struggling to breathe under thick smoke from the fires which have torn through towns, habitats and landscapes. Deforestation continues at an alarming rate and the wellness of all beings is suffering. Evidence of the inextricable connection between human and planetary health is glaringly obvious, and the global forests, the lungs of our world, need our love and our action.
Thinking global, acting local
The times we find ourselves in present an opportunity to engage with our local communities and build a world in which we all wish to live together. TreeSisters invites everyone to activate their local communities and beyond to fundraise on behalf of the global forests, and to take the lead as human restorers in a world of over-consumption. No matter how big or small a form this action may take, it is all beautiful, powerful and needed.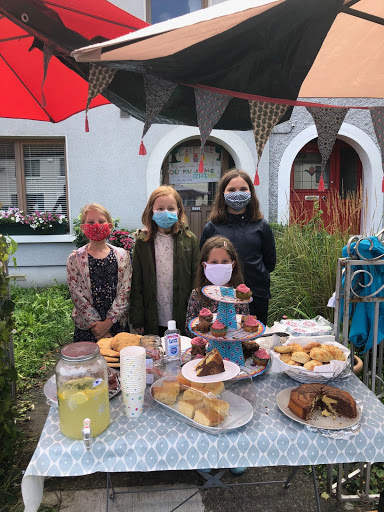 From left to right, Milena, Ailbhe, Eliza and Louise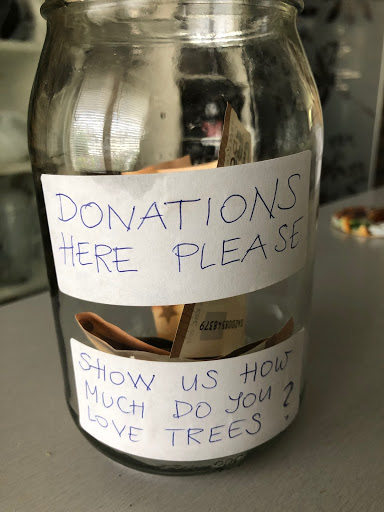 When we channel our creative gifts in service to life, we are coming home to Gaia, and we are coming home to ourselves as a part of Life itself. When we do so as individuals and as a collective, the impossible becomes possible. This magnificent Earth home we share needs all of our creative passions, our ingenuity, our coming-together and our love for the planet to shine through brighter than ever before.
Milena, age 8, expressed how proud she felt of the work that she, Eliza, Louise and Ailbhe did to fundraise for the global forests. Here at TreeSisters, we share in these feelings of immense pride, and thank the members of the Rialto neighbourhood for their generosity of spirit. We celebrate the courage and creative action of these inspirational young treesisters, and every single tree they have funded, as together we heal our world.
Click here to learn more about how you can hold a fundraiser to support TreeSisters in our vision and our mission of reforestation, restoration and feminine empowerment.
By Ellie Herndlhofer
All photographs were provided by Gosia Kudyba.
---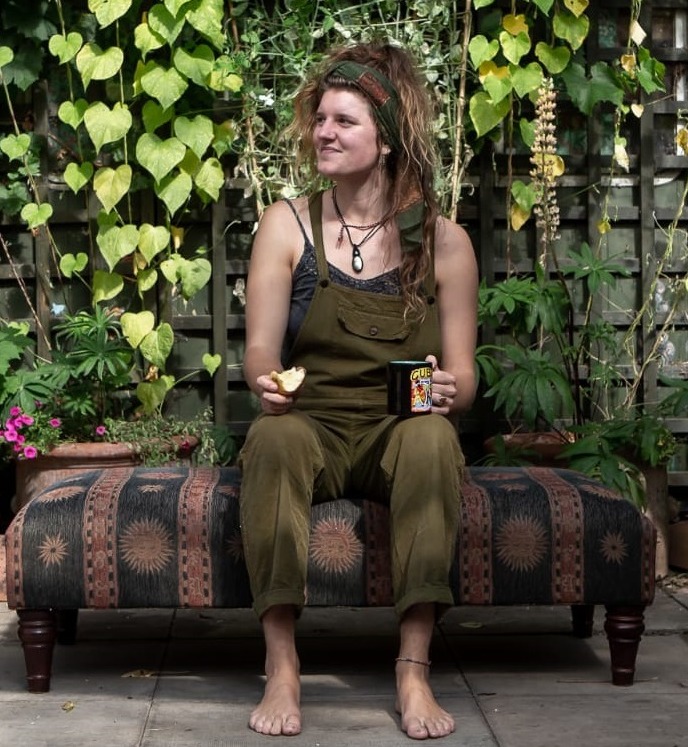 Ellie works in Network Relations and Volunteer Support for TreeSisters. She is passionate about people and planet, and sharing the love she feels for Mother Earth motivates her every day. She first became an active environmental advocate within the Extinction Rebellion movement, and firmly believes in a climate justice that is rooted in global and social justice. Playing a role in the TreeSisters team brings Ellie immesne joy.