Getting ready to fly - the Grow TreeSisters crowd-funding campaign is now LIVE!
This is an amazing sensation. Standing at the starting gates of a whole new experience, knowing that we'll run the whole race one way or another, knowing that it'll take us into completely unchartered territories that will grow us in ways that we cannot yet comprehend and that regardless of outcome, we're ready. The whole system is ready - TreeSisters is ready. It's a new feeling for me, knowing in my bones that whatever it takes, this dream will come true. It feels undeniable - like a tide that simply is going to rise. You can visit the campaign and watch Clare's personal message here.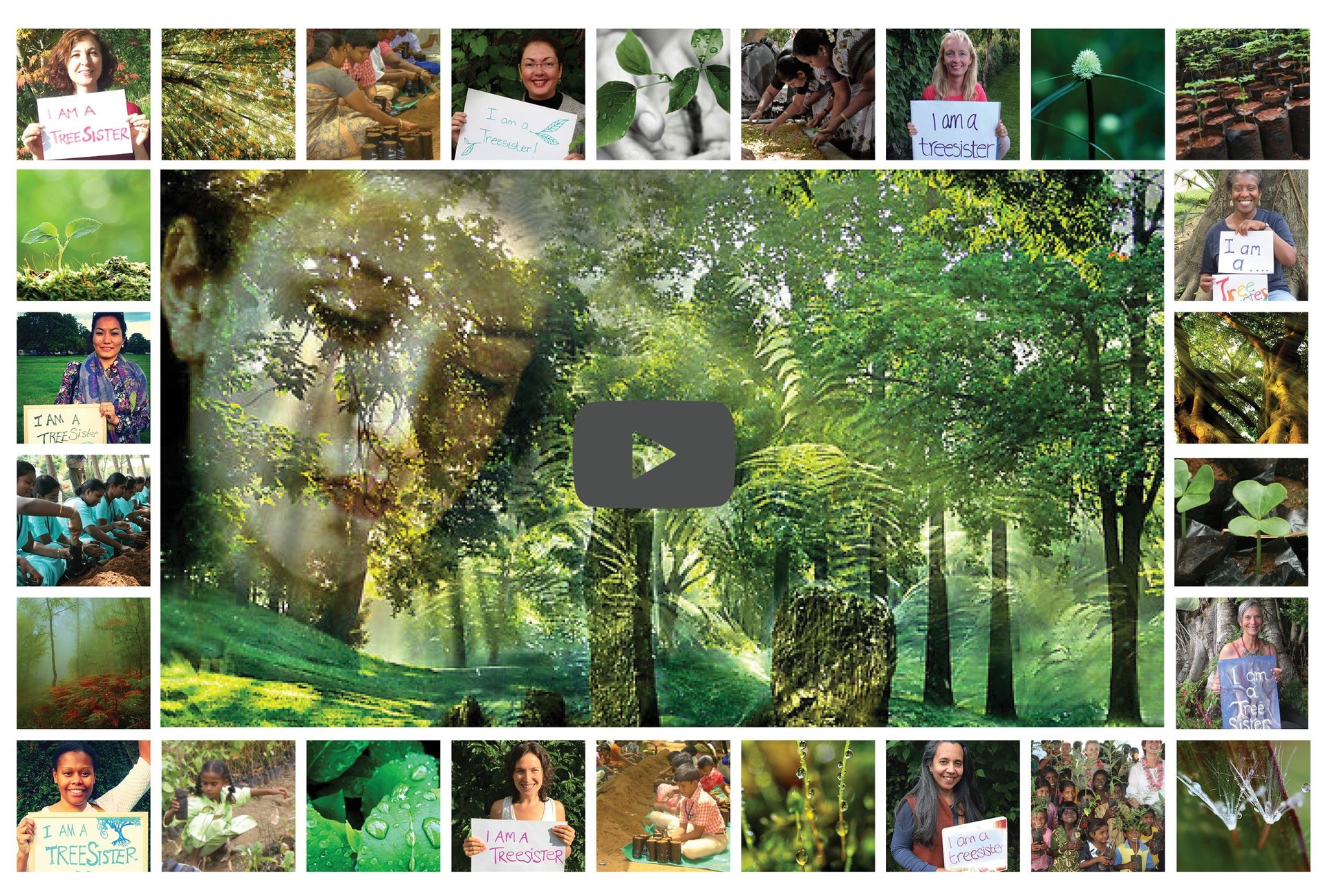 TreeSisters has been the most potent, alchemical crucible of personal transformation I've ever known. Every step of the way it's felt like She has known exactly what She's been doing: calling all of us to wake up - reintroducing us to our natural selves - breaking through the limitations that we call safe - uniting us on levels that we didn't know were available to us - transmitting a cosmology that has literally changed our lives. And now She is (TreeSisters is) ready to fly, run, grow, thrive, spread, inspire, galvanize and nourish. She's ready to do what She asked of me in the car crash that started all of this - to reach into the hearts of a global network of women and inspire us to astound ourselves and each other with what becomes possible when we reclaim the deep feminine within and take shared action on behalf of life. So today we've launched the GrowTreeSisters.com crowd-funding campaign, and we're now doing everything that we can do to fund the whole system upgrade needed to take this vision to scale and deliver on the dream. Together, we really could reforest the face of this world - let's do it!

So - first step is to raise what we need for the new on-line heart of the campaign and the films that will spread her far and wide. The first 48 hours of this GrowTreeSisters campaign are the most crucial and we need your help.
Please watch our short four minute film and share it on facebook with a call to your friends.
Please step in with a contribution and receive one of our amazing gifts.
Please invite all your friends to the facebook event.
Please can we all post on facebook, tweet if we're tweeters (some tweets below) pin if we're pinteresters, e-mail if we're e-mailers - can we take some time to imagine what a global network of mobilized women could achieve and then invite everyone that we know to step in
If you have a network or mailing list that you would like to share this with then e-mail sophie.m@treesisters.org and she'll send you the media pack with all our gratitude.
Everything that this campaign will fund is listed in detail on the campaign page so that you know exactly what we're doing. Our intention is that we will launch early spring next year with a massive tree campaign to take tree funding into the many thousands per month. TreeSisters will be able to do what She can do, because of the technologies that can help us find each other, share ourselves and inspire each other, turn individual creative sparks into wilds fires of collective audacity and cause the perceived impossible to feel and become truly possible. Please step in now when we need you the most - with so much gratitude! Clare, Edveeje, Kalyani, Sophie and the TreeSisters Team