Giving Thanks and Sending Love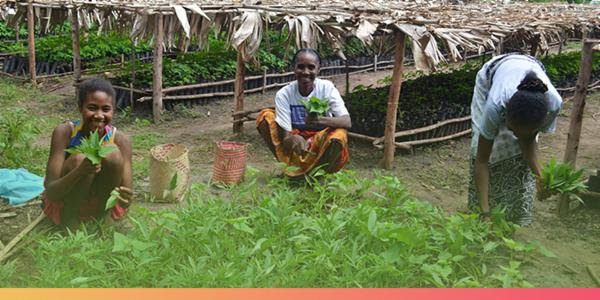 Image Credit: our planting partner the Eden Project
'Here - in the great questioning and not knowing - here - in the pause between two worlds - here - as our eyes sting and our hearts clench for all that we love - we stand, arm in arm, bowed in gratitude for what becomes possible, when the light of life breaks through the darkness to illuminate our true selves - and we step forward together united, in service to the one who birthed us all'
Clare Dubois
Dear TreeSisters,
It's ThanksGiving where I am - but whether you are in the US or not - every moment is a beautiful opportunity for giving thanks and falling back in astonishment for the gifts that life keeps bringing.
We want to say thank you. In the midst of chaos and political fear, the treesisterhood stand united as a birthing circle around almost 110,000 new trees that are starting their journey into life this week.
We send funds to our beneficiaries every quarter (at their request) but we wanted to make our first payment as soon as possible so this number of trees represents what was funded during the campaign itself - just 5 weeks. It still blows us all away.
You - we - have just funded (and each beneficiary received the same amount of funds)
Approx 4,850 drought defence trees in southern India with Project GreenHands (desertification is so bad we need drip irrigation systems to ensure the survival of the saplings - hence greater expense)

9,458 tropical trees (100 different species including two critically endangered tree species) as forest corridors of the fragmented remaining Atlantic rainforest of Brazil

21,913 tropical trees on the slopes of Mt Kenya

Approx 73,000 mangroves in Madagascar (these require no nursery care - foot long seeds are simply planted in the mud flats with astonishing growth rates - hence low cost)
This is dream come true territory for us - and we are only there because of you all.
Passing the 1.1million trees per year mark in such little time and the carbon storm facing us with the new President elect has given us the confidence to play FULL OUT next year and aim for our 1Million trees per month goal. There is nothing else to do to try to safeguard life on this planet.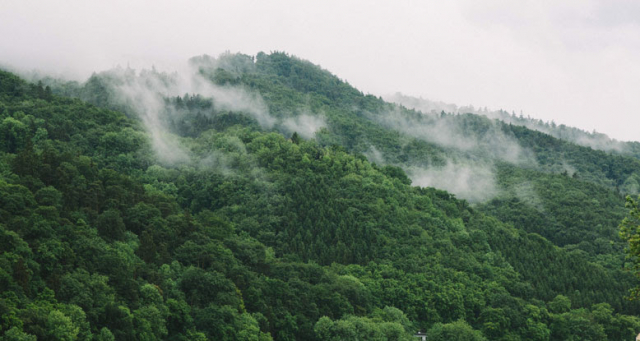 So thank you.
Thank you for finding us. For those of you already with us, thank you for staying with us. For those of you giving to the trees, thank you for understanding and acting on behalf of life. For those of you volunteering, thank you for showing up with your hearts, hands and souls. For those of you spreading the word, thank you for pollinating, seeding and spreading the gift. For those of you Water Carriers busily creating and then sharing your treasures and profits for the trees, thank you for your generosity and brilliance.
For this extraordinary team - thank you for working harder and longer than I knew was possible - to birth this new website and the Million Trees Campaign that is now serving life in such a real, green and leafy way. If you haven't joined us yet as a monthly treesister, you can do so here: www.milliontreescampaign.com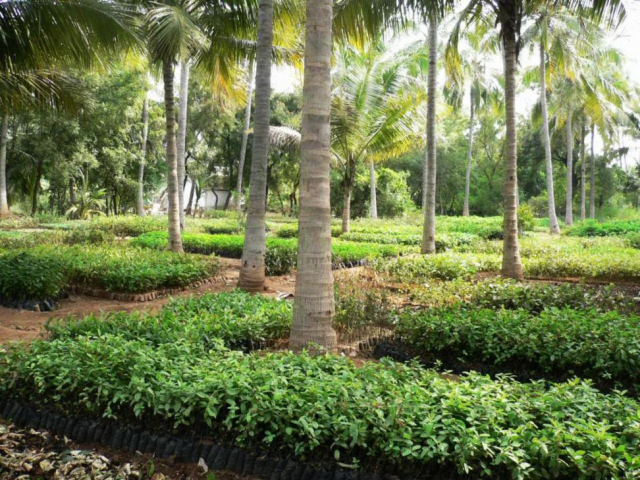 Image Credit: our planting partner Project GreenHands
I want to end with words that came to me after the election and hearing the news of Leonard Cohen's death, when I just wanted to find a cave and stay there - but knew he would simply say 'There is a crack in everything. That's how the light gets in...'
What do you do when it feels like the sky is falling? When we're about to turn full throttle towards a future that finally wipes away any illusion of safety, sanity, climate stability or food security...
You rise.
You feel into the heart break and you let it burn.
You feel that burn, and you let its flames throw you up against the walls of your fear, and then you let it blaze through them.
You cry, you roar, you bellow - you let it rip through and unclog your brilliance.
You beg to be unleashed, and you mastermind your own unleashing.
You let your Soul take over - you allow the dismantling of your conditioned collusion with the world views that manage and minimize your magnificence.
You REFUSE to follow the crowd - unless that crowd are screamingly alive and activated on behalf of the life that lives us.
You find every gaze that meets you with - 'I know - I'm awake - I'm here - and I'm ready' and you say YES.
You demand only your deepest authenticity - the kind that electrifies, illuminates, lays waste to pretense, walks permission, cries loudly, renders shame irrelevant - chooses total, naked truth.
You recognize with every cell of your being that we are being called out of apathy and slumber - to remember and rediscover who and what we really are - living breathing elements of this Earth, fully woven into an intelligence that has evolved for billions of years - with access to that intelligence - with limitless potency if ONLY we would turn inside and reconnect...
You say yes to the gauntlet laid down
You prepare to astonish yourself
And then you Rise
And then you Rise
And then you Rise
And then we Rise.
Alone, a woman is a force of nature. Together, we have the power to transform our world; and I have gratitude for that. Now let's do it.
For the Trees,
Clare and the TreeSisters Team