Grow Your Own Forest ~ Our December Newsletter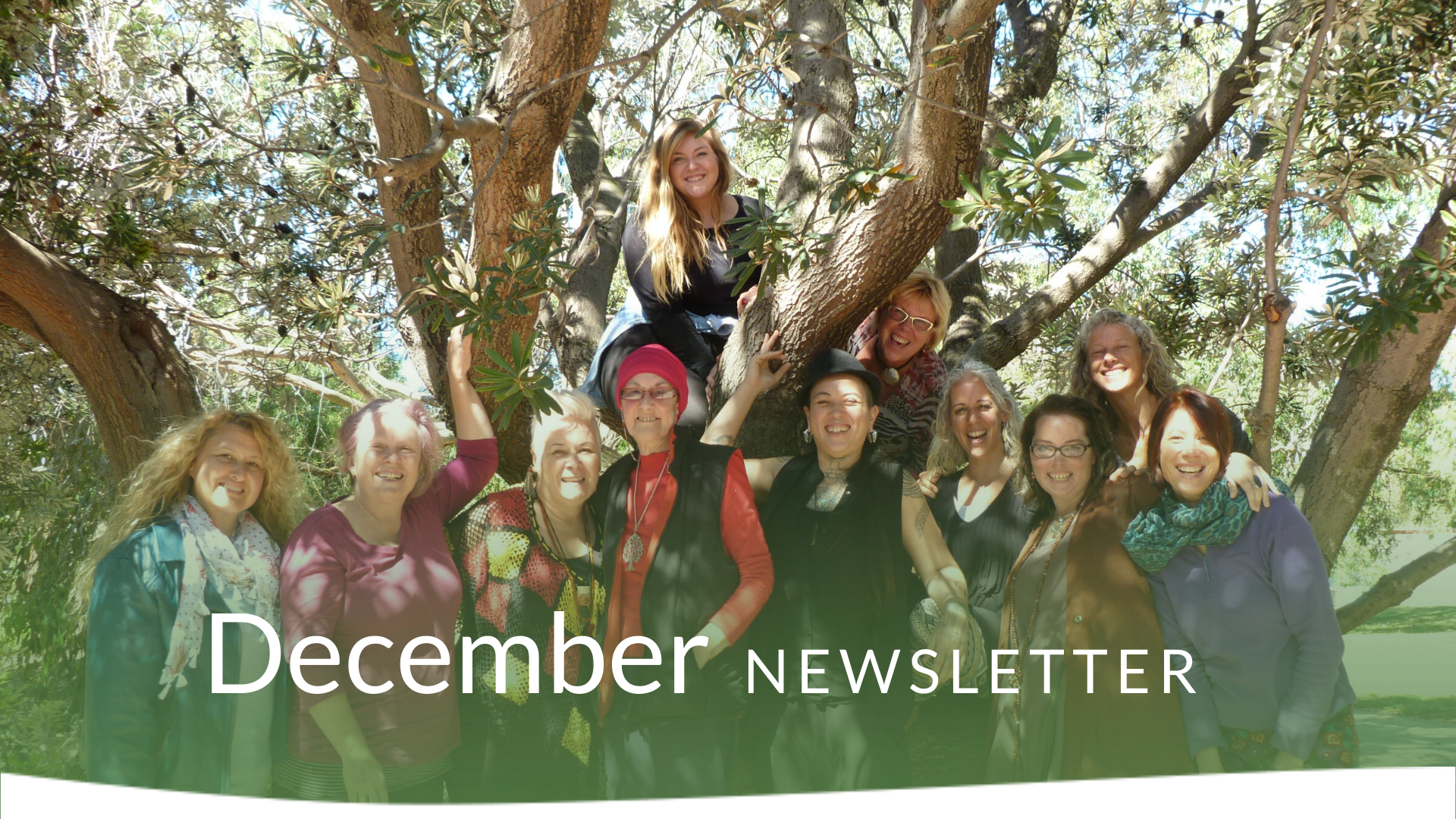 Current Number of Trees Funded: Over 6,590,427
Dear Treesisters,
It's tree-time again! We campaign every year, but have our trees every needed us more than now? What a heart wrenching year this has been for our trees. So much loss, so many fires - yet here we all are, loving and restoring the global forest with everything we've got.
What if we could make the holiday season a good time for trees? With your help we know we can. We've launched our Grow Your Own Forest campaign as an overt celebration of giving back to Nature, something that we are asking everyone to do, together.
This newsletter is a call to join us in a co-creative campaign for the trees.
We would LOVE you to help us reach our next goal of 10 million trees. Here's some actions that you can take:
HERE WE GO!!
Will you join us as we campaign to plant the invitation of Grow Your Own Forest into as many hearts as we possibly can? We've this crazy desire to reach for 10 million trees by the end of 2019, and we can't do that without you! Here's the campaign page!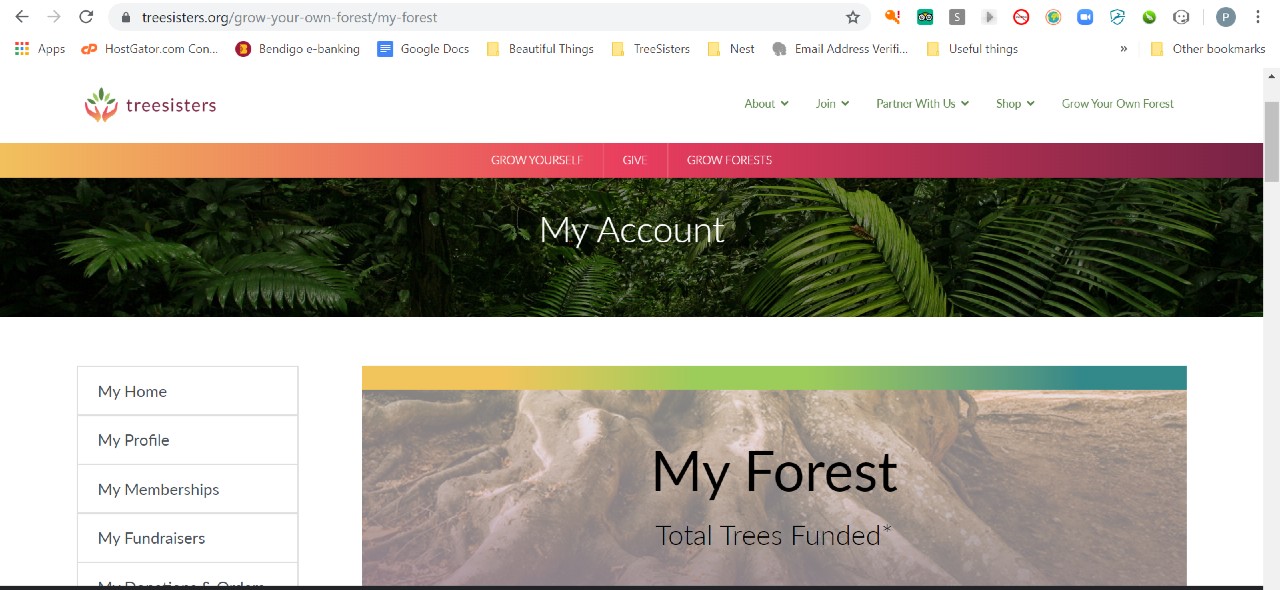 NEWS FLASH!!!
After years of requests, we've finally been able to create the new donation system that allows you to see how many trees you are planting every time you give. Now when you donate, your account accrues trees every month - so you can go in at any time to see how much your forest has grown. We are THRILLED about this, as it's a step closer to helping you feel your impact more directly.
All you need to do is log into your account on our website and watch your forest expand with each donation. If you are an existing donor, the system automatically creates an account for you. If you've never logged in, you will need to change the password to access your forest. Some of you will find your forest back-dated to 2016 or 2017 - this has been a hugely complex task with so many different donation streams, so please bear with us if that isn't you, or you've been giving since 2011.
You can also create and share your forest fundraiser with all of your networks and help us reach our 10 million trees target!!


10,000,000 TREES by the end of the year?
How can we not try, with everything that we're seeing in the world? We can do it, if all of us start being the invitation - and ask everyone we know to start Growing their Own Forests.
PLEASE share our new campaign video on Facebook, Instagram and Twitter. How many people can we touch? How many trees can we collectively fund through our sharing?

Making giving back to Nature everyone's new normal, click below to watch and share our new Grow Your Own Forest video.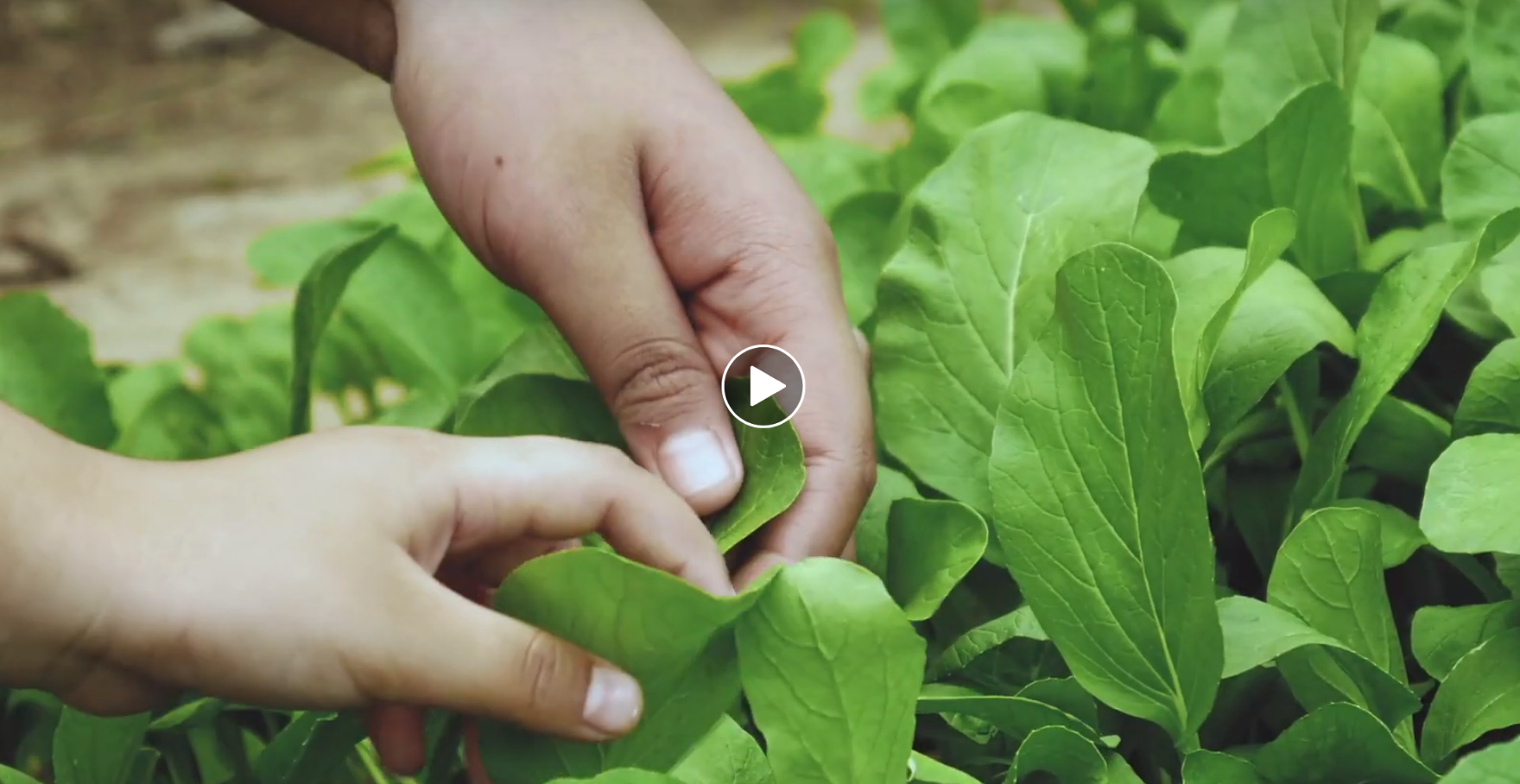 If this is calling you and you'd like to get active or wildly inspirational(!) with friends, shops, businesses, festivals or events - anyone that could easily start growing their own forest - then here is the media kit!

You are part of a huge global family of tree-loving folk around the world who are inviting their families, communities, local businesses and networks to restore our Earth by funding trees - making that everyone's new normal. We take ~ we give back; simple, sacred reciprocity with the planet that gives us everything.
RADICAL GIVING TUESDAY MOMENT!!
What if Giving Tuesday was all about giving back to Gaia, the living Earth that holds us all. Giving Tuesday is just around the corner and to celebrate we are matching donations up to $10,000 which will grow a forest of 40,000 trees! A Forty Thousand Forest! On the 3rd December, click here and donate to our Giving Tuesday fundraiser and have your donation doubled.




The season of giving is almost here. Imagine how it would be if this holiday season, instead of buying gifts, everyone gave the gift of forests, and funded trees … if our heartfelt gift to our loved ones and friends restored our Earth. Choose from a wonderful array of beautiful eTree Cards that you can use to gift trees.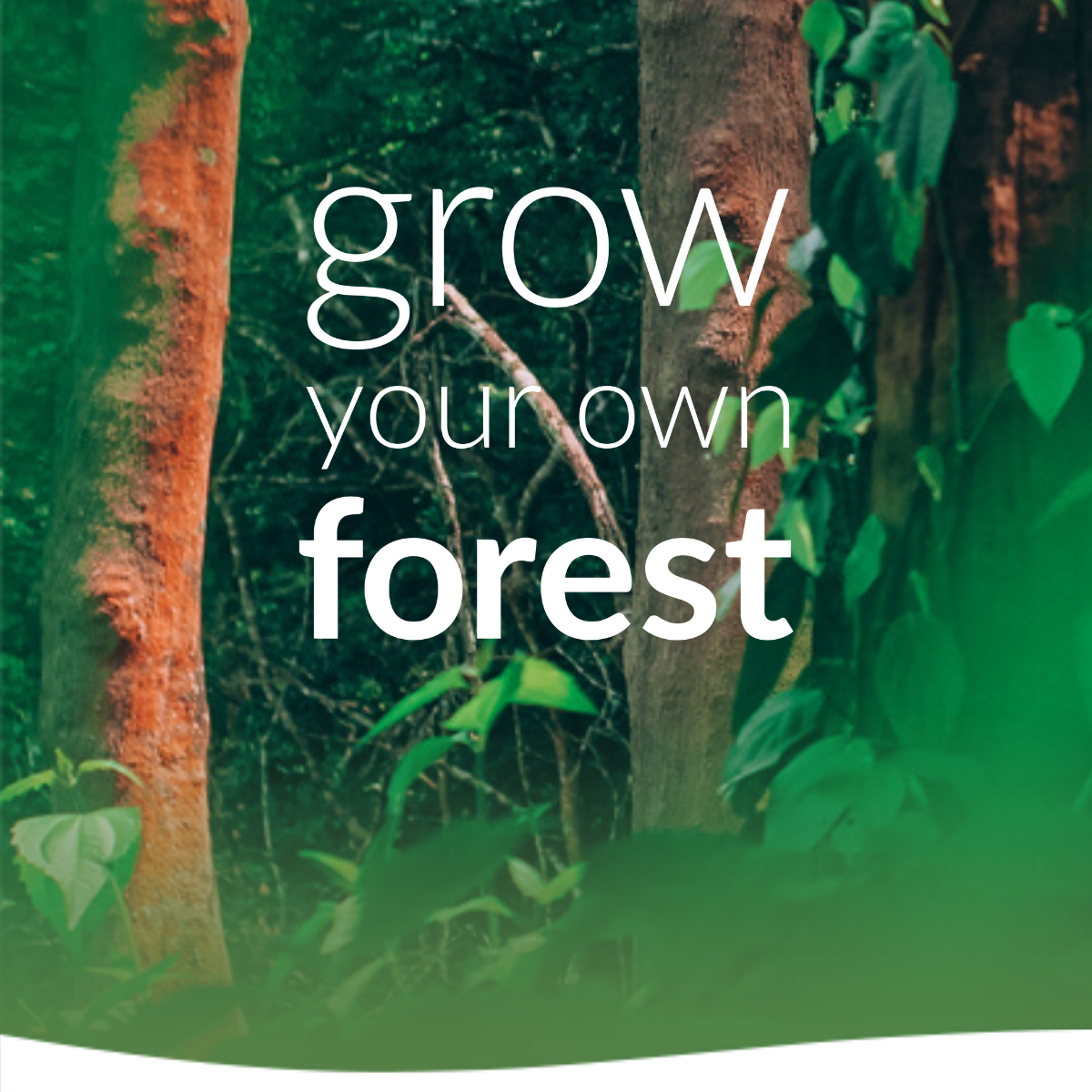 Launching Grow Your Own Forest
The why, what and how!
READ MORE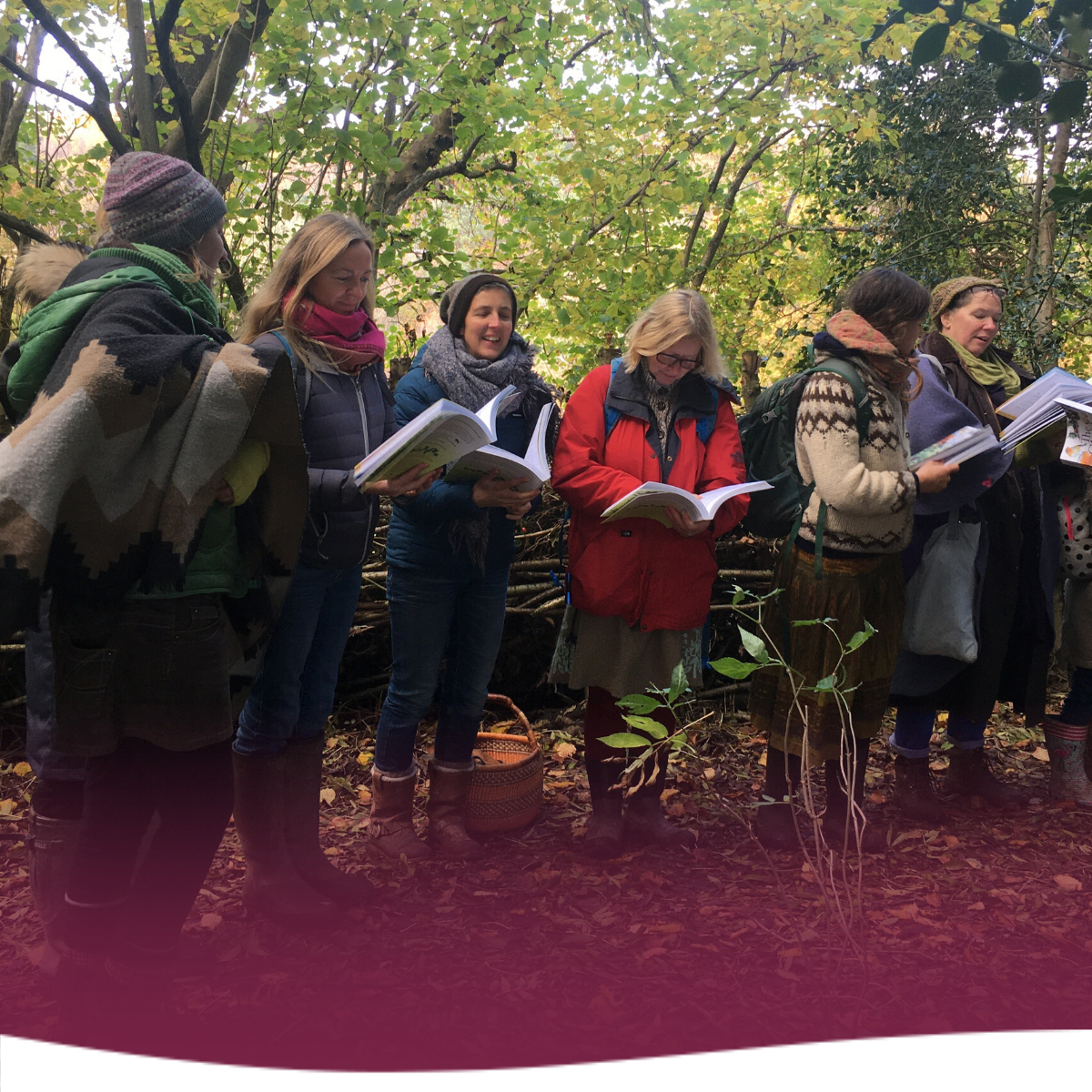 Tree Choir
The Tree Choir Grove and
the magic of music.
READ MORE



Thank you for being part of our community!
In sisterhood and for the trees,
Clare and the TreeSisters team