One more year of Growing our TreeSister Groves together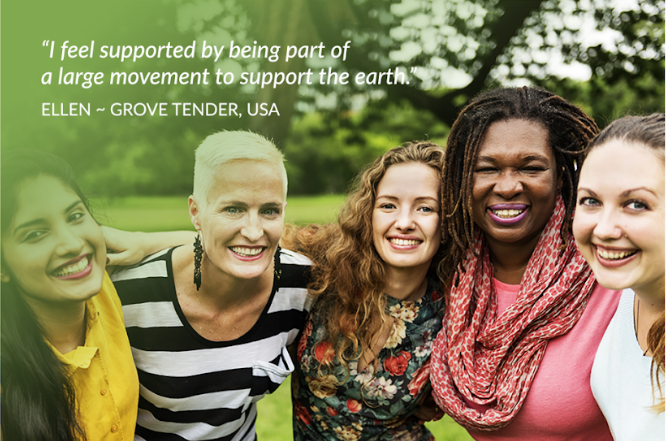 Our Groves programme is now officially 18 months old and is deeply rooting as one of the mother trees within the TreeSisters forest floor of women's work. We have about 120 Groves in about 30 countries and this year have seen the birthing of circles in several new countries including Belgium, Ireland, China and Germany. We have also welcomed in over 750 Grove Tenders who are moving towards creating TreeSister Groves, many in new countries including Iceland, Scotland, Spain, Hawaii and Finland.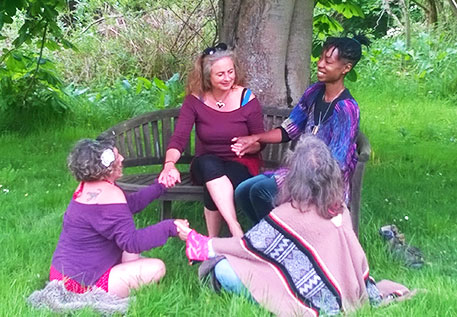 The forest floor of Groves is made up of treesisters who are ever deeper expressions of our Feminine Nature-Based Leadership movement, taking regular time together in circle to drop into an embodied connection with themselves, each other and nature; finding ways to reinstate the feminine principles of receptivity, relationality and emotional connection back into balance with the masculine principles of focus and sacred action. We have Groves that are meditation sharing circles, Groves that are nature and creativity based circles, Groves that work with the core TreeSister teachings through our Inner Journey and Groves where Tenders offer bespoke sessions through their personal skills and experience.
Some of the Grove's delights this year have included seeing Australian Grove Tender Lure Wishes support our first Grove spring up in Ireland - a land that is so deeply rooted in TreeLore through it's Druid history; and also a land where women continue to face more extreme marginalisation than in other parts of the UK. It was also a joy to witness the organic coming together of the UK based Bristol Grove through the determination of several treesisters to attend Womanfest and foster sisterhood connections that could continue beyond the wonderful few days of our partner's festival's first outing.
Several of our Grove Tenders are raising the profile of Tree Sentience and Tree Wisdom through their gatherings and Fee Ryall of our Cornwall Tree Whispering Grove hosted an extraordinary thirteen week Tree Communication course introducing twenty five treesisters and treebrothers.
And as always we completely bow to our African sisters who are working tirelessly in their homelands to create sanctuary, safety and sustainable livelihood for women whilst championing the work of reforestation.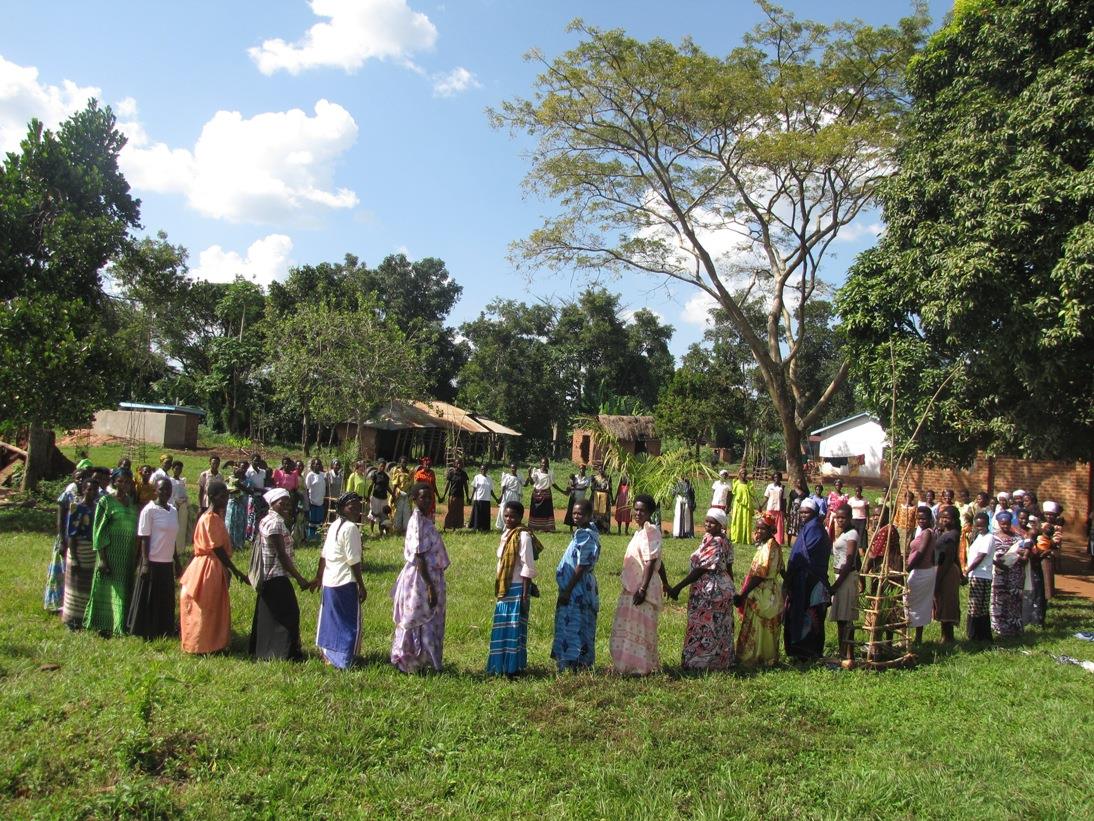 Our Uganda based Grove whom have faced extraordinary challenges in this last year continue to astound us in their capacity to rise through adversity. Whilst grieving the loss of their beloved first Grove Tender Phionah Sserwanja, they have been led by Sister Mariam Nabukeera and have raised 57.000 saplings, partnered with their local university and are currently deeply immersed in a six month forestry management training. They have also been gifted with One Million seeds for trees for 2019 and have bought land and successfully piped water in order to accomplish this mission!
They are currently distributing their saplings across Uganda and need help with meeting the costs of fuel and planting. If you would like to donate directly to them please do so via their crowdfunder please do so here - They will welcome all support with much gratitude
In early 2019 TreeSisters will be publishing our new simplified materials for TreeSister Grove Tenders, we will be calling our circles across the globe together through a collective TreeSisters campaign offering and throughout the later months of the year we will be actively seeding more circles around the globe. If you would like to join our movement of treesisters who are stepping forward in feminine nature-based leadership, we would really love to hear from you! Please get in touch with Jenny at groves@treesisters.org or go here for more information.
'My deepest longing as a Grove Tender is to inspire the women in my grove to be the very best, most authentic, most connected, most tree loving, planet serving version of themselves that they can be. And for that inspiration to then ripple out of our Grove to other women, and for those women to then join TreeSisters and become Grove Tenders and inspire....and so it goes, on and on'.
Suzi Crockford Grove Tender UK