Healing in the Heart of the Amazon with Quina Care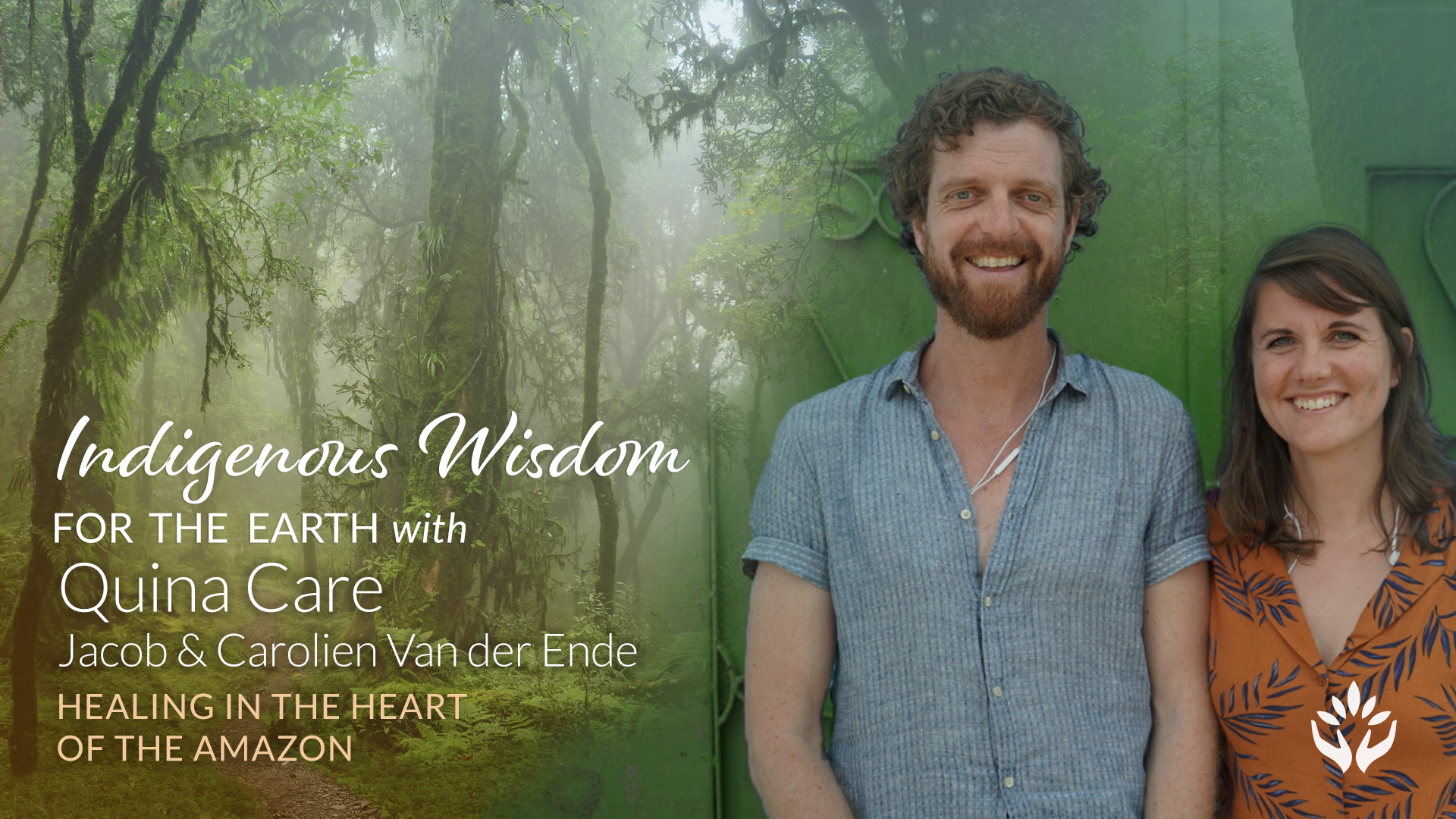 "You can with little effort make such a difference for these people living in the Amazom." ~Jacob Van der Ende

This month our honoured guests are Jacob and Carolien Van der Ende of Quina Care. This couple had a vision, to provide healthcare to those who need it most. With a strong connection to their hearts of service they set out from an early age to help the indigenous tribes of the Amazon. Their journey has led them through many challenges and triumphs. And now at last their dream is coming into fruition! With the help of others QuinaCare has formed.
Healing in the Heart of the Amazon with Jacob and Carolien Van der Ende
A couple with a deep heart of service determined to give their gifts to help the people of the Amazon, please listen in to their story and learn what you can do to help make this hospital fully realized.

~ The dream of helping in Latin America
~ The lack of healthcare for indigenous tribes in the Amazon
~ How Quina Care began
~ How an unused boarding school blossoms into a hospital
~ Being there for each other when you give constant care to others
~ How you can help this dream fully become realized
You can listen to the call here:



You can read the full transcript here.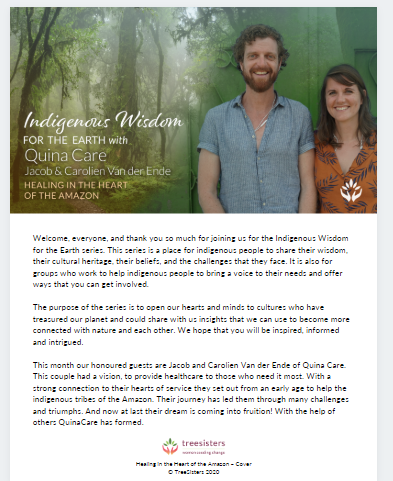 To learn more about Quina Care and to follow their progress please visit their site here.

Do you know anyone or have any experience or knowledge that might help get this hospital project off the ground and open to the public? Whether you have medical supplies, renovation experience, or just want to hold good intentions for this effort please write to Quina Care at:
https://www.quinacare.org/en/en-contact/
May we all bring our gifts forward to make this world a better place!
Terra
Music on audio is by Carlos Carty
Attribution license - with Fade in and crossfade edits
on Freesound.org

~~~~~~~~~~~~~~~~~~~~~~~~~~~~~~~~~~~~~~~~~~~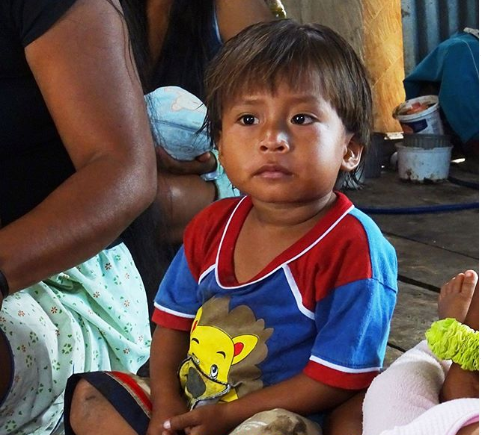 Terra: Is there any knowledge or any wisdom that you have or any experience that you gained over the years that you'd like to share with our audience?

Something that was really a beautiful experience you want to share or rather it's some knowledge you really wish that everyone knew that this is like a platform for you to speak to the world and this is what you would want everyone to know.
Jacob: Well, for my part, I can say especially because regarding the topic of this conversation is that these indigenous people are really the minority here. I mean, they're there in a way that they're really discriminated and these people don't have an equal chance here in this part of Ecuador and nor in Peru or in Bolivia or anywhere else. And it's something really, really striking us that these people living here like from day one in this area don't get equal chances and they are still living in the jungle, which is really good because we know by... from science and from investigation that preserving the jungle preserving your forests for that to happen is really important that these people stay there but because they're really poor, a lot of really high incidence of diseases they are... they're leaving these areas because they don't have any prospects. I mean they say well we don't have any, we don't have any hospitals so why, how can we stay here? How can we continue living here? We don't have drinking water, we don't have sewage.
And we can only with our hospital we can only do a little part of it, but we think it's an important part to to support these people continue their life, which they're used to and they should be staying there and living there in this part of the jungle. So yeah, it's really sad to see that these people are really suffering every day and that is something that not everybody knows I think.
Terra: Carolien, did you have anything you would like to share?
Carolien: Yes, for me, the... well we're living abroad now for five years outside the Netherlands, first in Sierra Leone and now in Ecuador. And for me the yeah, the other biggest experience in general was this first one when I left I thought, well what can we do in countries where there's... there are no such things as the technology as in the Netherlands, where there's not so much money, where you don't have people around you which are very educated, can we really do something?

And I think after five years of experiences, yes, we can really do something of course, we cannot change the whole world and ultimately change the whole country there but we can make a difference in the lives of so many individuals there. With so few things, not a lot of money and not a lot of big projects. But yes, we can make, we can make a difference for a lot of people and we also experienced that with the help of a lot of other people.

We had (people who) they think, well, I want to help but I have to go there and I cannot live like you two there in a jungle. So I don't think I can do anything. But we don't think that that's true because we have we received so much help from so many people around us with their talents and their education. And with all that we can, we have made a difference and we hope to make a lot of more differences in (the) lives of people that are living there. So for me, that is the most beautiful thing I experienced the last five years and it's also make for me this all working to, to work and to live this life in Ecuador.

Terra: That's absolutely beautiful. It could be anything as simple as someone wants to share the word about your project and share it on social media. It doesn't necessarily have to be you have to get up and move to the jungle or to the Amazon and do something, it's just whatever your skill or whatever your gifts, you can offer and help with this project.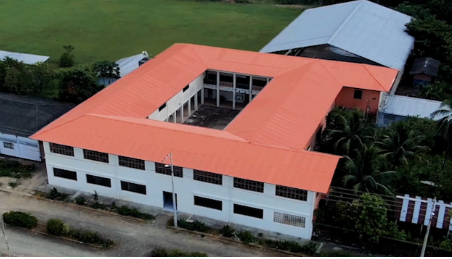 ~~~~~~~~~~~~~~~~~~~~~~
Photos by Quina Care