Holding Circle Through Unprecedented Times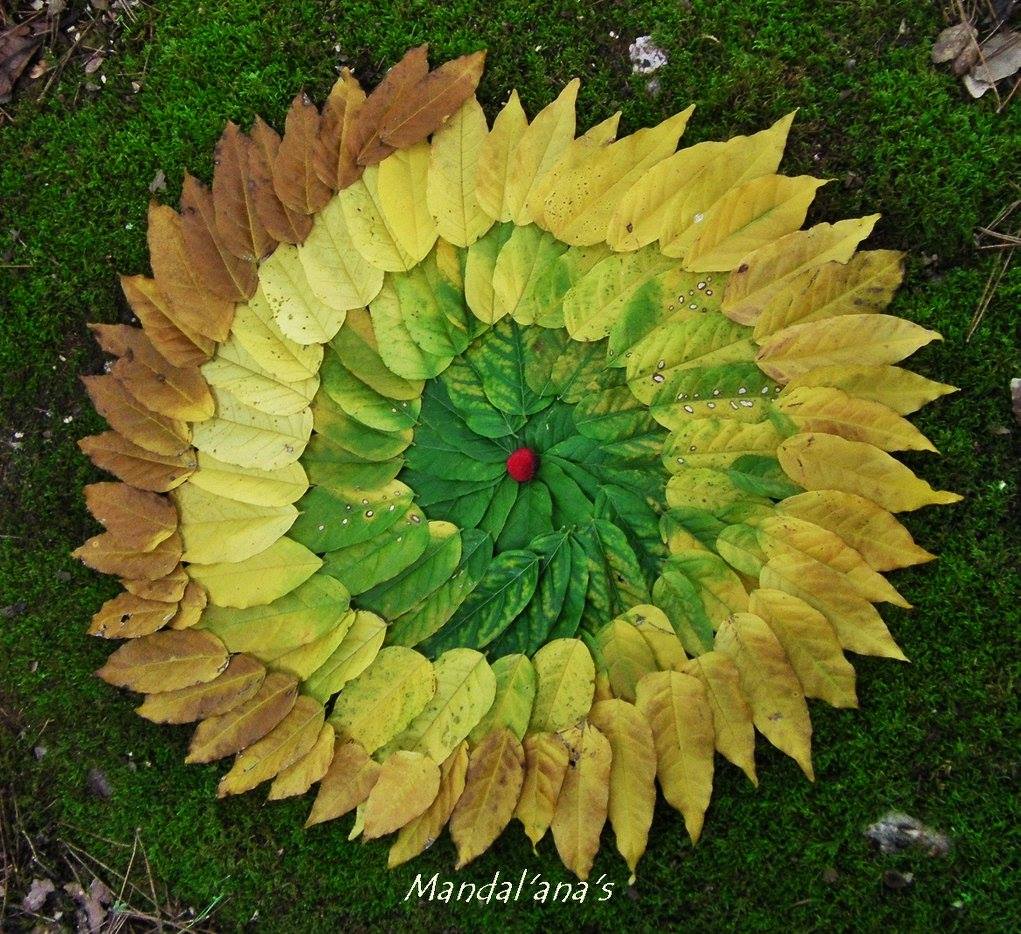 (Mandala Image Credit - Ana Castilho)
Jul 28, 2020
I saw someone post on social media the other day that they "never wanted to hear the word 'unprecedented' again" and it made me laugh. 2020 has been a year of the unexpected, with the world shifting in such fundamental ways…
In these times, it is more important than ever to connect with ourselves, with Nature, our local communities and to forge meaningful connections which are strong enough to withstand deep cataclysmic shifts.
TreeSisters approach is unique. We work to create a balance of inner and outer, spiritual and practical. A fundamental part of TreeSisters is our Groves. Groves are Nature-based women's circles that come together to create a nourishing space for women and to fund reforestation. In these strange times, gathering together in this way has been disrupted. I asked two of our Grove Tenders to let us know what it has been like to hold circle in 2020...
Angelique from The Netherlands explains how setting up ceremony in advance and having clear guidelines can help when you hold a circle through Zoom.
(Mandala Image Credit - Ana Castilho)
"Offering Circles in these challenging times is both; a challenge and a blessing. From my shamaninc background I am used to offering Women and mixed Circles over several decades now. I always use the concept of a Sacred Circle where some guidelines are respected by all who enter the Ceremony, also in Zoom. To hold space in every Circle I always start with Ceremony , and I put the Divine Mother and Sacredness of the Circle in the first place... I communicate this and some Circle principles to all who love to join and to respect this. Strong guidelines are inevitable and may be gentle at the same time. As I have experienced over the years that every Circle is different and every Circle has its own dynamics… We are always and together in a learning curve.
In advance of every Circle, also when I am invited, I set up ceremony to connect with and invite into the Sacred Space of the ceremony, Mother Earth, the Divine Mother/Father, all Four Sacred Directions and the Elements, Spirit Guides.
Now, while offering all on Zoom I have requested all circle members to prepare themselves half an hour in advance and to do a small private Ceremony before entering the Zoom Call. In a silent space where one may not be disturbed. It makes all the difference. It has turned out to be very useful and stimulating because everyone has already a certain mindset when Zoom starts.
It prevents one who has still not found the right way to sit, loves to sip at a drink or something to eat, has to install a camera or mic Etc. Doing Ceremony provides that we have created a certain, more within, state of mind where we also feel we are more grounded, real and present. We also use a Talking Stick concept, this gives clarity and is so helpful for all, especially when people come for the first time and do not know what to expect." ~ Angelique Boas
Abi, from the UK, talks us through how regular online meetings can help to navigate the changes happening in the world.
"Switching my weekly Grove meetings to online meetings at the end of March allowed for us to all continue to meet weekly and really provide support to each other, initially our sharings were all about how we were dealing with the rapid changes, what was happening in our households, it was invaluable to have a space to just be heard and drop into deeper feelings about the global situation. Over time it was also interesting to track the changing needs, to have a chance to reflect on the things we were enjoying about lockdown and the things we were missing. We also spent some time reflecting specifically on aspects that we wanted to continue with and what we had learnt about our own needs and priorities in life. We have since met in person once and the depth of connection having navigated this time together has been something very unique and beautiful. There have also been very practical actions of support to one another which is definitely something I want to continue with as part of Wild Willow Grove." ~ Abi
Supporting each other in these times is incredibly important and it is vital that we continue to ground ourselves within feminine Natured-based wisdom and leadership. If you are thinking of starting your own Grove, or would like to connect with other Grove Tenders we warmly invite you into the Grove Tenders group within our online community, the Nest. Sign up for a free Nest account and you'll find the Grove Tenders group on the left hand menu.
(Mandala Image Credit - Ana Castilho)
You can also find out more about how to connect with other Groves through our Groves Map.
Deepest thanks to all of our Grove Tenders who continue to hold circle during these times - They certainly are unprecedented!
By Jen Smith with contributions from our Grove Tenders from around the world.
All photos by Ana Castilho
---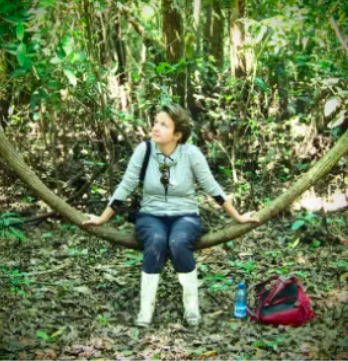 Jen Stevens (Smith) works as the TreeSisters Social and Communications Manager. Previous to joining TreeSisters, she worked at large technology firms and brings with her 7 years experience of digital marketing, advertising and best practice.
Jen has a passion for all things digital and social, having worked at Twitter for 3.5 years. She has partnered with some of the largest brands in the UK to develop innovative and integrated social media campaigns. Jen joined TreeSisters after spending 6 months traveling and volunteering in South America. During this time she saw first had the effects of deforestation on local communities, animal life and landscapes. She experienced a direct call from mother nature to protect and honour the earth. Jen is based in the UK, on the border of England and Wales near to the Shropshire Hills. When she isn't tweeting, creating and posting, she enjoys long walks, horse riding and dog training.