How we by-pass agro-chemical companies to plant trees in Brazil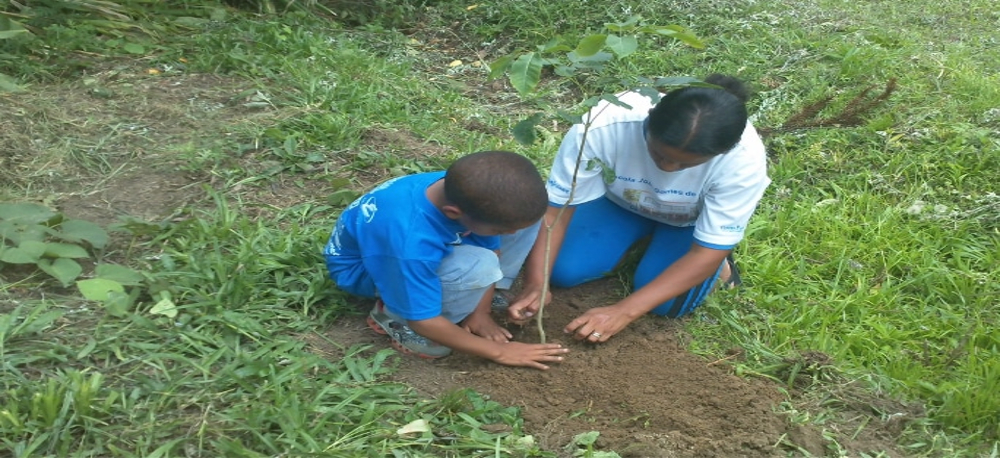 Alana is a TreeSister doing amazing grassroots reforestation work in her home country of Brazil. We are excited to share her journey and her passion for trees in our "Women's Passion for Trees" guest blog series.
Awakening as a sweaty mess during a dark night of the soul in 2009, I sat upright to the words,
"I'm the Voice of the Rainforest."
Little did I know then, what paths those words would lead toward. I started a social enterprise with the intention of generating revenue to support tree planting in Brazil, where I was born. Tens of thousands of dollars later, I realized I had to make a clear choice: put all focus on creating the business that would eventually generate enough profit to plant trees OR put all attention on planting trees NOW. The iGiveTrees campaign was born, and I became a blogger, a public speaker, an author, and occasionally even went back to creating botanical art. We give trees to small Brazilian communities through their local NGOs (not the big international ones who have partnered with the agro-chemical companies). In turn, they are replanting an endangered Rainforest.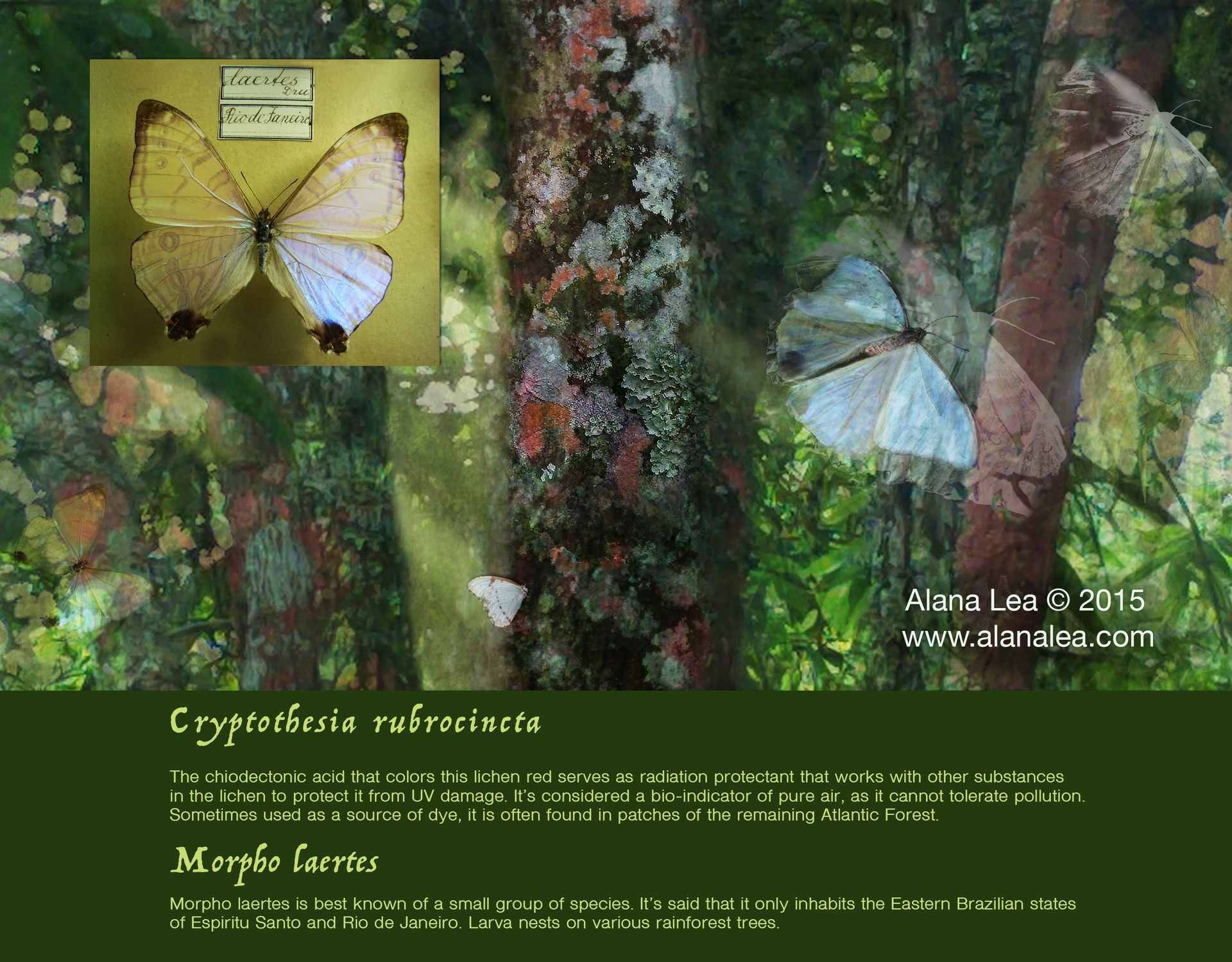 "I am that part of the Rainforest recently emerged into human thinking." John Seed
John Seed became one of my supporters, who understood what had happened to my heart-mind and funded my last trip back to Brazil. I had changed. My priorities had changed. I was obsessed with Rainforest renewal and lost any ability I'd ever had, for small talk. I had witnessed and felt so much during my trips, that others hadn't, that I felt isolated unless I was in front of a group telling our stories.
In Brazil, rural people had become accustomed to conditions that most of us find intolerable. Yet they go with the prevailing flow, feeling disempowered to change things. >I could not join in that thinking. There, environmental education is funded by agro-chemical companies through the green glove of big international NGOs. Those same partnerships hire illiterate, poor people to work for them harvesting native seeds (raising bio-piracy concerns), leasing their land for plantations, and teaching the required chemical application methods for reforestation projects. Meanwhile, people downstream suffer the consequences of birth defects, cancers, drought and loss of pollinators.
But beyond these hard facts, is the soft heart that requires hope to keep it beating.
I only found my hope again while doing research on the history of Brazil. I learned that the very area for which we had sponsored 5,000 tree plantings, the Vale do Pariaba, had been deforested for coffee plantations in the 1800's. It had been one of the last strongholds of slavery, and now some of these decedents were the very people receiving our gifts of trees.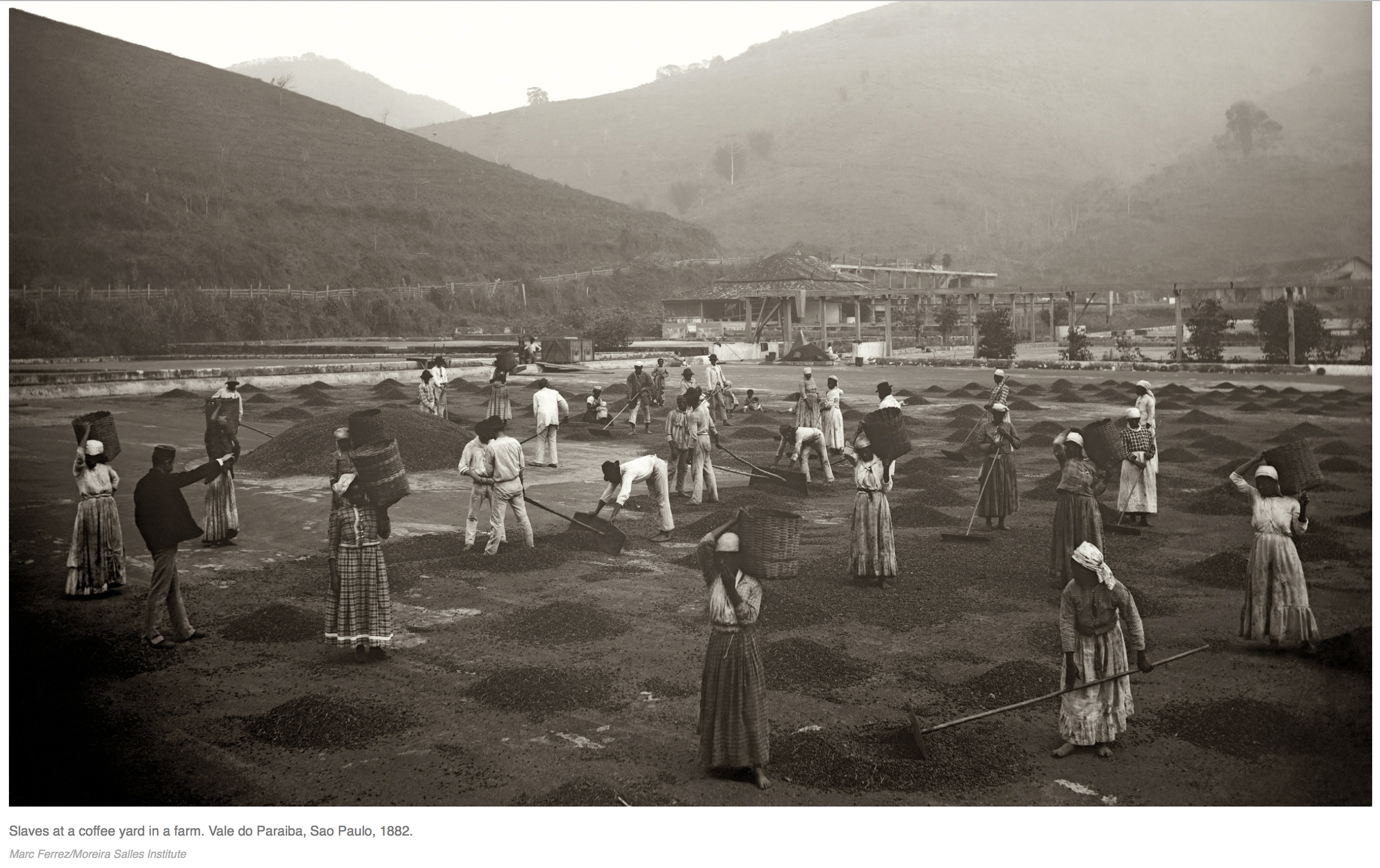 Have a look at this historic photo to see the area, as it appeared in the 1882. We see slaves working in a coffee plantation. Descendants of some of these people are now subsistence farm families, receiving trees to heal the spirit of both people and the land, while renewing their water sources.
Since so much of the Atlantic Forest was originally cut down to grow coffee, we've been searching for an organic coffee company to partner with us. After a very long search, I found a Brazilian American Organic Coffee company who was willing to partner with me. They are now providing coffee as gifts during our annual holiday fundraising drive.
We have come full circle and are able to participate in healing the earth and people at the same time.
I dream of the day this project will be one that TreeSisters can include in the family. But until then, would you like to join us for Coffee?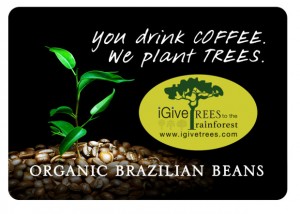 Click on the coffee label to donate $35. They will replant trees in former coffee country and send you 2 - 12 oz bags of Organic Brazilian Coffee as a gift of gratitude.
This includes the cost of shipping in the USA.
---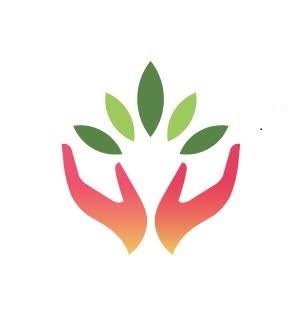 Join the TreeSisters community
We are a social impact initiative exploring the role that women can play in rebalancing humanity's relationship with nature and trees. We inspire feminine leadership, behaviour change and crowd-fund tropical reforestation. To give monthly and become a treesister, please visit: treesisters.org/home/join

Read more blogsLearn more about TreeSisters