I am a TreeSister because… ~ by Mary Reynolds Thompson
(This is the first blog in our "I am a TreeSister Because" series, to celebrate our Grow TreeSisters campaign - if you would like to contribute a guest blog to this series please email sophie.m@treesisters.org)
I am a TreeSister because…
~By Mary Reynolds Thompson
I want to root myself in the Earth, grow strong, shelter the vulnerable. Because I know what it is to remain upright when the winds blow and I am afraid that I'll be torn from everything I recognize and love.
Because I feel what it is to carry the mark of my years inside of me, to grow old and gnarled, edging close to the ground. Once, when I had a fever, I fainted, regaining consciousness on the bathroom floor surrounded by blood. My only thought: This is what trees feel like when they've been felled. Women know what it is to be cut down, burned at the stake. We, too, have been silenced.
I am a TreeSister because like trees, women do better when they stand together in groves, holding each other up. Grandmother trees and older women have roots that reach great distances to nurture the young.
Women have been protecting trees for centuries, putting their bodies between the forests and the chainsaws. A young woman named Julia Butterfly Hill lived in the branches of a great grandmother redwood for two years to save her from the loggers. Women and trees rise and fall together.
I am a TreeSister because like the great roots of the aspen tree that spread for miles underground, I know that we are stronger when we are united, woven into a single web, birthed from the same mother tree.
I am a TreeSister because I understand that if the forests of the world are to survive, then I need to learn how to live fully as a woman––as proud and generous as the massive oak in my valley whose hollowed out limbs are a refuge for beetles, bats, birds.
With TreeSisters, we are relearning the language of leaf and bark. We are seeing what it is to stand strong, roots entwined, in the way of the ancient ones.
We are not just planting forests; we are rising as forests.
And because of that, I am a TreeSister.
***********************************
We invite you to join the Grow TreeSisters movement - an Indiegogo campaign to launch our vision fully into the world. We would love to reach our first goal of 20% by the end of Wednesday 30th October - please come on over and watch Clare's personal message and consider joining the moment today: www.GrowTreeSisters.com ~ thank you.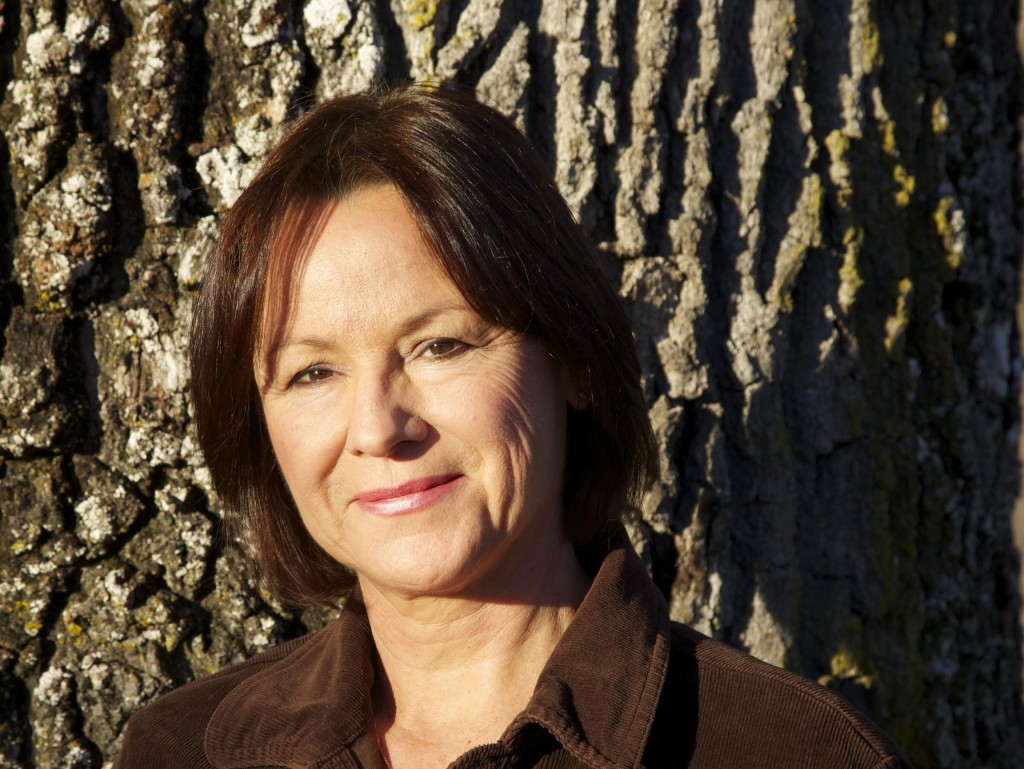 Mary Reynolds Thompson is an author, life coach, and facilitator of poetry and journal therapy dedicated to bringing forth the Wild Soul Story. Her latest book Reclaiming the Wild Soul:How Earth's Landscapes Restore Us to Wholeness takes readers on a journey into the great landscapes of deserts, forests, oceans and rivers, mountains, and grasslands as aspects of our deeper, wiser, wilder selves. There, where the inner and outer worlds meet, we discover a path of personal transformation aligned with the healing of the wild Earth.
To find out more about Mary visit: www.maryreynoldsthompson.com