Ikiama Nukira with Robin Fink ~ A Pachamama Alliance Program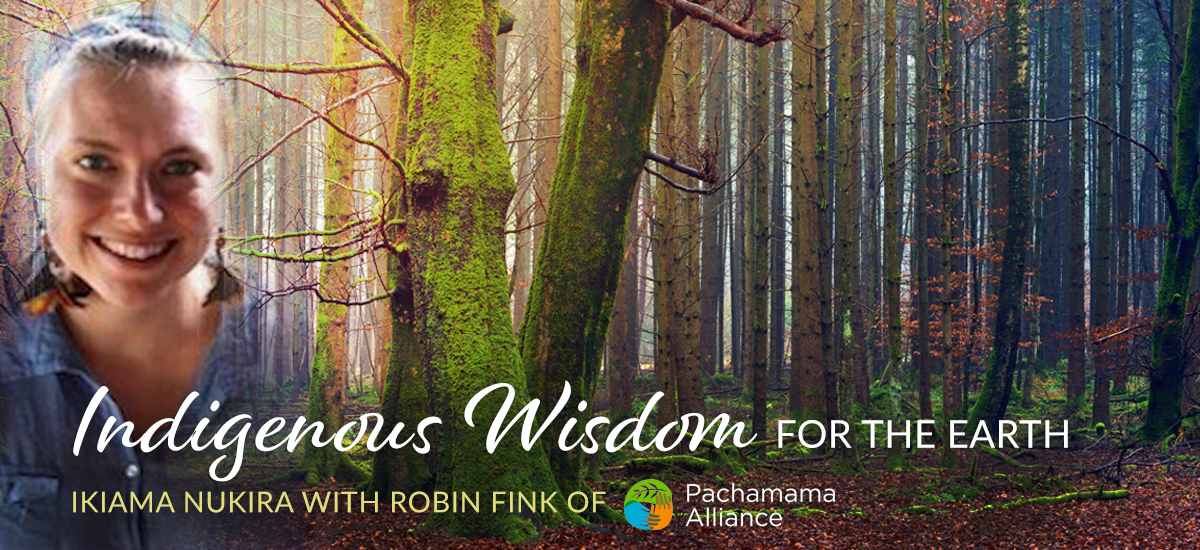 Thank you so much for joining us for this inspiring and enlightening call about the Ikiama Nukira program that the Pachamama Alliance and NAE are carrying out.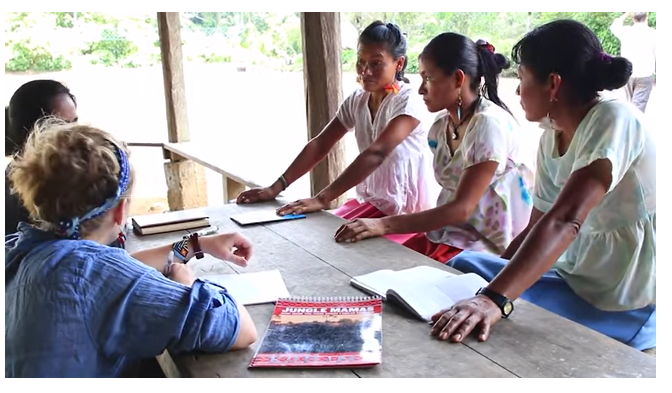 Co-founded by Narcisa Mashienta, a Shaur Amazonian women who married into the Achuar tribe and witnesed first hand the health concerns and challenges of the women and babies of the Achuar tribe and knew she had to take action along with Margaret Love, a midwife who happened to travel there as part of a Pachamama Alliance Journey trip and found her knowledge greatly in demand, this duo created a program that has healed and helped the Amazonian women not only with their health needs but also with the realization their lives matter and they have the ability to be leaders in their tribes.
This program is so important because these women are the defenders of the rainforests. What happens to them happens to us all. Please watch the video to see how this program has changed lives!
Learn more here: https://www.pachamama.org/advocacy/ikiama-nukuri
You can listen to the call here: https://soundcloud.com/treesisters/ikiama-nukuri-with-robin-fink-indigenous-wisdom-for-the-earth-series-march-2019
You can read the full transcript here: Ikaima Nukira with Robin Fink
You can follow the stories of these women here: @ikiamanukuri - instagram
If you are interested in traveling to the Amazon with the Pachamama Alliance to meet some of these incredible women on an all women trip, please contact their Journeys department at: rebecca@ pachamama.or or info@ pachamama.org
All photos and video are courtey of the Pachamama Alliance and Robin Fink

---
Here is an excerpt of part of the call:
Terra: And I was wondering if we could have a little bit of information, perhaps a brief introduction of what the program is about. And then we could go into a little bit of background information on how things got started.
Robin: First of all, I just like to clarify a little bit. Ikiama Nukuri in the Achuar language actually means "women as defenders of the forest". Our program name in the past was Jungle Mamas. And we really wanted to make sure that... we actually found a better, a better word series that really captures the empowerment work that we do that's really been used by our Achuar colleagues or whole program colleagues Ikiama Nukuri.
So it does more justice to the work that we do. Our mission as a program is to build collective power among Indigenous women and to amplify their voices in order to improve maternal, infant and reproductive health of indigenous nations of the Ecuadorian Amazon.
So our program was actually co-founded in 2006 through the shared vision and partnership through Narcisa Mashienta, who is an incredible force and leader of the Shuar nation who married and Achuar man and had been working and living in Achuar territory for many years before. And really as a woman who has worked at the front lines of the environmental justice movement among indigenous social movements in Ecuador for many years. She's been at the front lines leading groups of women to sort of counter and protest oil companies and mining companies that have threatened to encroach upon indigenous territory. And so when Narcisa came into Achuar territory and started living there she really began to see all these Achuar women approaching her to learn more about her knowledge as a woman to really reduce infant mortality and maternal mortality and to just learn to take care of their families better.
And Narcisa had been sort of approaching this issue sort of with a question and not really sure how to... how to start how to get movement going. She talks about in some of the videos that we have made, you know, people saying, "Well, what can you do, you're a woman. You can't do anything." And so she was really sort of limited and frustrated by this sort of barrier that she was coming up against, yet. She knew deep in her heart as a mover and a shaker that something needed to be done.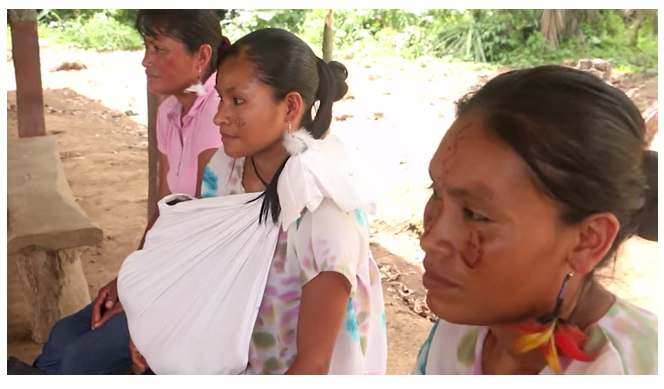 At that same amount of time. Margaret Loves, a midwife from Berkeley, California, who was also part of the Pachamama Alliance, came on a Pachamama journey, which are trips that we lead down to the Ecuadorian Amazon, who in a community, the community is called Sharamentsa introduced herself to some of the women in the community and just mentioned that she was a retired midwife just, you know, as people do in any kind of exchange situation, presenting themselves and introducing themselves. The next morning, there were five indigenous pregnant women lined up requesting that Margaret Loves examine them. And Margaret was really kind of shocked and blown away by this interest from the women. The women kept saying, we want to learn from your culture, how do the women in your culture, give birth, how do the women in your culture, prevent deaths or prevent infant death or prevent complications. And we would really like to learn from your knowledge and the knowledge of the women in your culture.
And so it was sort of like these really beautiful, interesting, compelling stories happening simultaneously with Margaret and with Narcisa. And Belen Paez, the founder... one of the co-founders and executive directors of Fundación Pachamama connected Margaret and Narcisa together. And as we know when women are fired up and have an issue at hand and are motivated by something that when they come together, you know that amazing things can happen. So Narcisa and Margaret teamed up, paired up, and that is how Ikiama Nukuri was founded.
Terra: That is such an inspirational story. And yes, we do know that. Here at TreeSisters, it sounded like you just defined us, we, when we have an idea and a passion, we find a way to make it happen. So it's beautiful to hear that that's what happened there as well. And it's it I have to really, really encourage everybody listening to go and watch the video, we will share a link when I put up the blog and the call information to this video. Because if you listen to Narcisa share her side of the story, it is so moving. She is such a brave woman, and her heart is really in it. And you can just feel her devotion and her desire.
Among TreeSisters, we have this way of being called Feminine Nature Based Leadership. And she pretty much defines that. It's having an idea, knowing you have a dream, something you really want to make happen to make the world a better place and then acting on it, despite of overwhelming odds, because a lot of times, you know, we all have these wonderful dreams and we all want to make a difference. But then we are full of self-doubt or we hesitate or something comes along and it is a roadblock and we give in, and we think like, "Well I don't know how to figure that out". But she, she was facing odds that I don't know how she managed to find a way.
---
To sign up for the entire series pleae go to: https://treesisters.givecloud.co/grow-yourself/indigenous-wisdom-for-the-earth
Thank you!