Inspire, Create, Grow ~ How collaboration through art can plant thousands of trees
In June 2019, Willowing Arts raising enough funds for TreeSisters to plant 81,476 trees! Their fundraiser involved bringing together a community of artists, each donating an art resource (such as an art course or creative e book) to create the "Art for the Earth bundle" which inclued over 85 art resources! From each sale of the "Art for the Earth bundle" 25% of was donated directly to TreeSisters.
We sat down with Tamara Laporte, who runs Willowing Arts Ltd, to find out more about the fundraiser and this beautiful, radical generous gift to the Earth.
It's always amazing to hear about the different ways people can raise money for TreeSisters, can you share with us some more details about why the project was born and how it unfolded:
Here at Willowing Arts (www.willowing.org) we try to support good causes as much a we can, we've previously raised funds for water.org, kiva, and we give to charities like Friends of the Earth, Amnesty and Chestnut Tree House Hospice for Children.
In the past few years I've personally been more and more concerned about the impact of climate change, have felt hopeless, anxious and very worried about where we're headed. So I wanted to do something to actively 'fight' against climate change. When I heard about TreeSisters, I was excited about the work you do and wanted to run our next fundraiser for the trees.
We would love to hear why you chose to raise funds on behalf of TreeSisters and what that means to you:
While climate change is clearly a deeply complex issue, I felt that planting trees and supporting reforestation would be a really great & powerful way to support the healing of the earth.
The model of TreeSisters seems to be very effective and I love that you call upon female leadership and the fact that you are empowering local communities through your eight planting projects.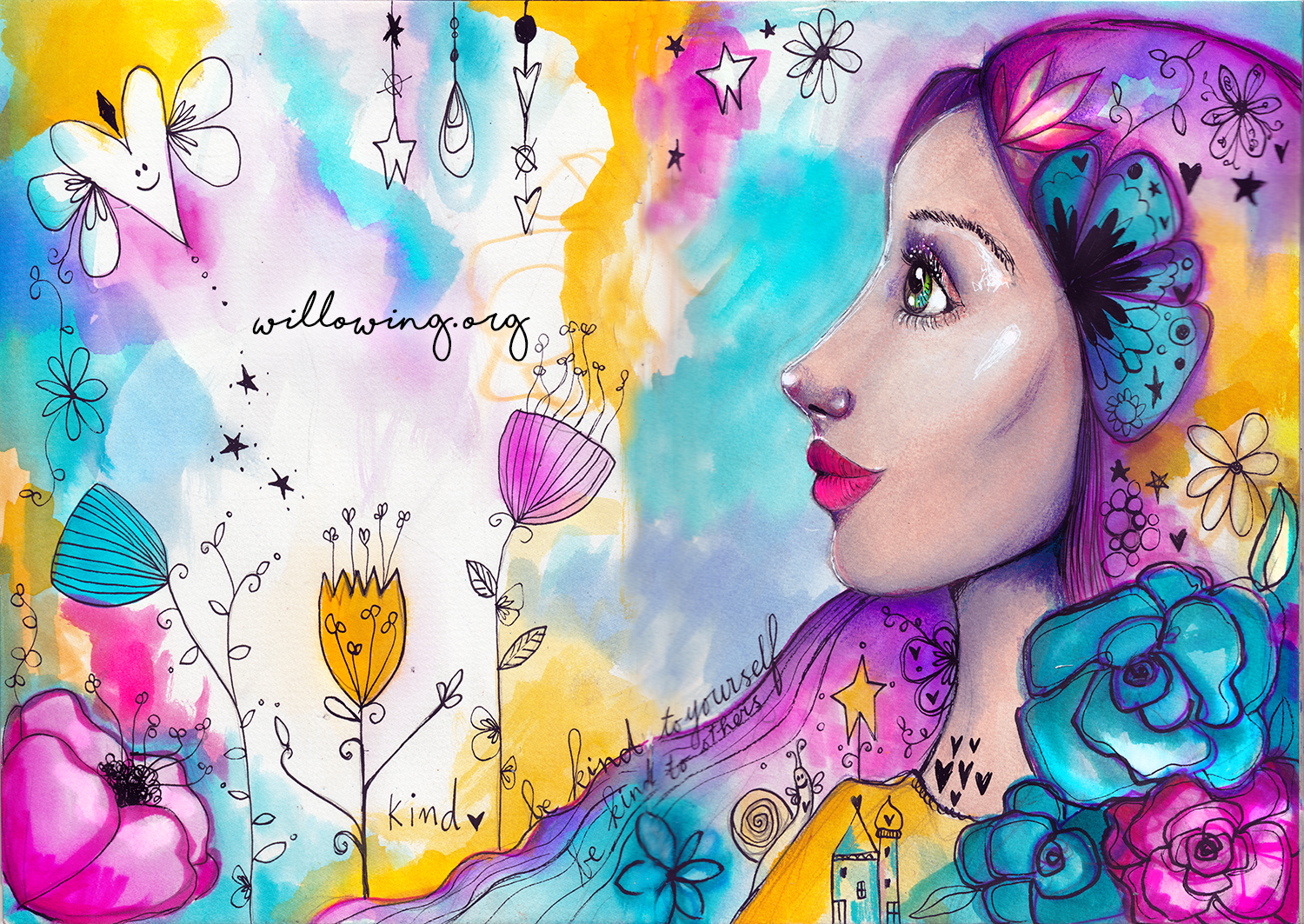 We would love to find out more about you and Willowing Arts Ltd, tell us more about what you do and who you are:
I am Tamara Laporte ('willowing') and I run online art classes on www.willowing.org that have a focus on creativity and wellbeing.
I am a celebrated mixed media artist, author and art teacher and I have been running my own creative business since 2008. My work is described as 'mixed media folk art' with a focus on 'magical realism'. It ranges from whimsical children's illustrations to a more stylised fantasy art. Love, mystery, innocence, hope, spirituality, kindness and self-connection inspires my art work. Symbolism and layering play a big part in my work. My paintings often contain healing themes, uplifting messages and inspirational poetry. I believe that the act of creating art can be a gateway into healing and personal growth – often, my art classes contain an element of self development as well as learning art techniques.
I am the inventor and creator of Life Book a year long art course that includes some of the most celebrated mixed media and personal development teachers out there. Since its inception it's been joined by over 23,000+ people who've gained tremendous artistic and personal skills through it. You can find out more about this project here: http://bit.ly/LB2019Tam
I am deeply passionate and caring for the well-being of the world and its people, I work tirelessly to bring uplifting, nourishing, creative and empowering content to my amazing tribe of over 43,000+ souls.
I live and work in the South of England with my handsome husband Andy, two magical boys; Dylan & Elliot, 4 guinea pigs and Gizmo the dog.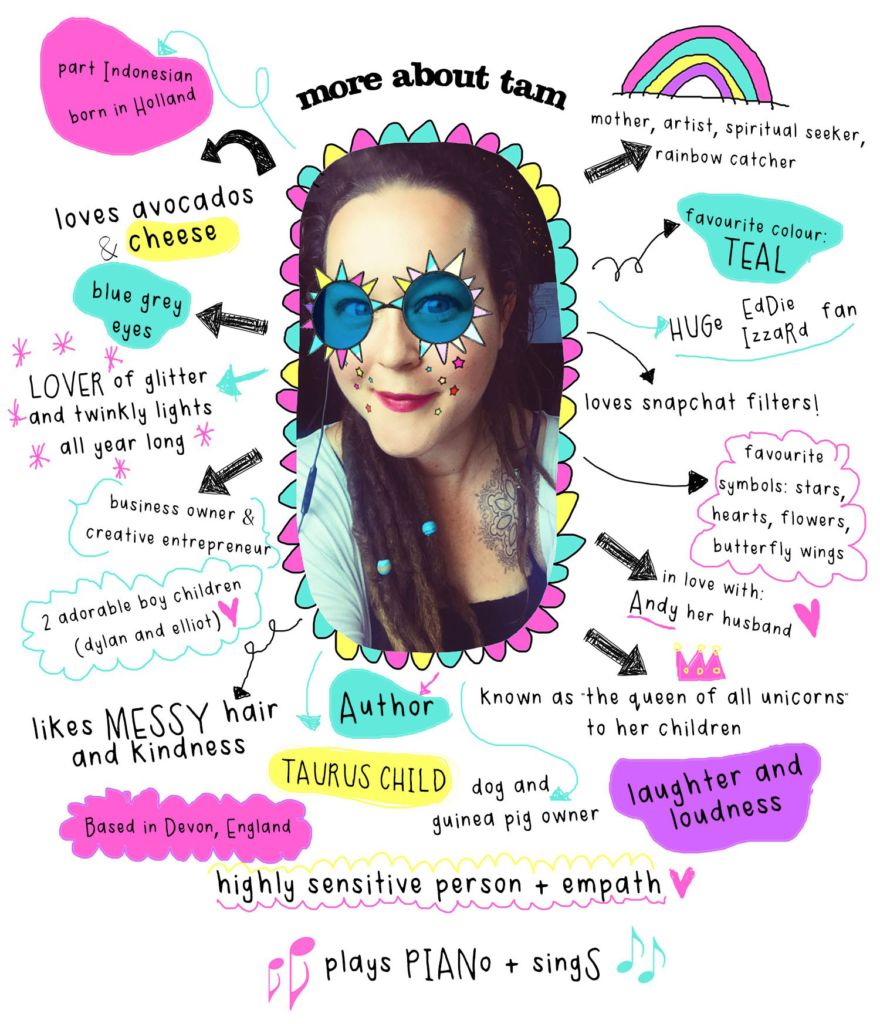 Can you share with us a little more about the success of the project, would you like to share any highlights or moments that moved you:
I am connected to a wonderful community of creatives all over the world who also care deeply about our world and the wellbeing of all. I collected together 45 of my creative peers and friends, together we created a 'bundle of products (The Art for Earth Bundle)' which, if you were to buy each item individually, would cost over £3000. Instead we sold the bundle for only £75 GBP. We pledged to donate 25% of all sales to TreeSisters.
The bundle contains e courses, workshops, high resolution printable art work, e-books and much more.
I'm so proud of all the artists who've been involved with this project, the community that bought the bundle and my Willowing Arts Team for fielding all tech issues and admin. It's been deeply inspiring to run this project!
Everyone at TreeSisters would like to say a deep thank you for all of the support from Willowing Arts.
Through your generosity, we are able to support our eight planting projects across the tropics. Each of these projects are reforesting our world, improving lives and landscapes.
————————————
If the story of Willowing Arts has inspired you to create your own fundraiser in aid of TreeSisters, you can find out more about the process here: https://www.treesisters.org/give-to-treesisters/fundraise
Alternatively, if you are an artist or small business owner and would like to regularly donate a % of your profits for the trees, you can find out more about becoming a WaterCarrier here: https://www.treesisters.org/about/water-carriers
All art work in this blog is by Tamara Laporte – www.willowing.org