Your January Newsletter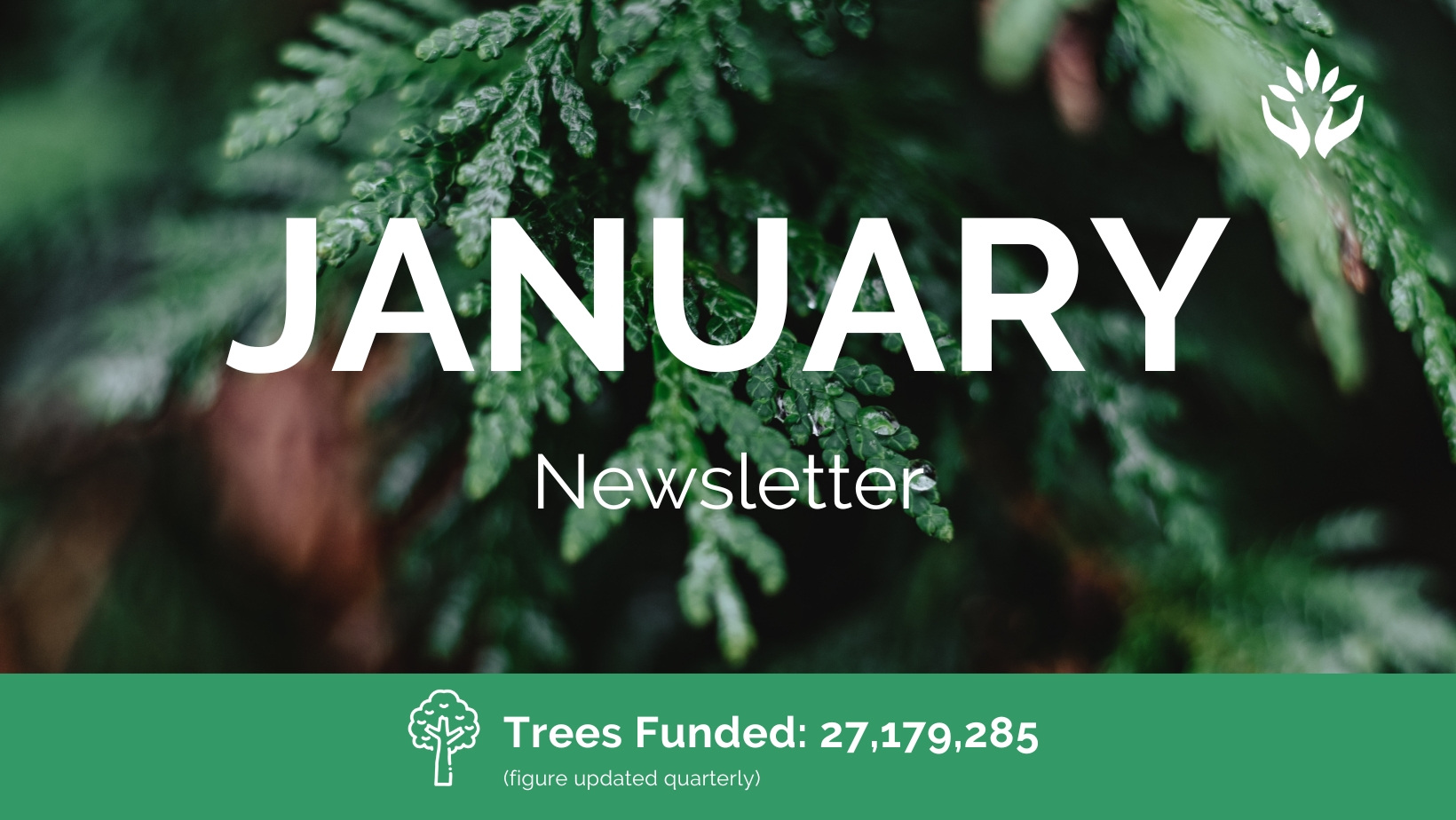 Wishing you a happy, nature-filled 2023
Whether you celebrate or not, this time of year often brings a bit of reflection. Looking back on what went well, what could have gone differently, and also a look ahead, setting goals and intentions for what we want to achieve with this gift of a new year. Here at TreeSisters is no different. After a lot of change, consolidation, incredible achievements and some tough challenges, we're ready and raring to put into action what the last year has taught us and turn up for nature and the trees more than ever. We have loads of exciting things planned for the year - new planting partners and projects focusing on women and families, more ways to advocate for and connect with nature, educational outreach, a new green cover strategy, and so much more. Best of all? We're just getting started.

---
Thank You & Season's Greetings from TreeSisters

As Interim Executive Director and Chair of the Board, Sital and I wish you a special season's greetings on behalf of everyone here at TreeSisters. And to give a huge thank you, from the bottom of our hearts, for your continued support in what has been a wonderful but demanding year for the organisation. We couldn't be prouder to be part of this network, stepping into restoration and collectively standing for trees, women, community and nature.
---
Nations agree to protect a third of the planet for nature by 2030

This agreement, reached at the COP15 UN Biodiversity summit in Montreal, Canada, aims to safeguard biodiversity for the planet's future. In addition, targets will be set for protecting vital ecosystems such as rainforests and wetlands as well as the rights of indigenous peoples. While these agreements ultimately must go much further to even begin to start protecting our planet and its biodiversity, we welcome this news and celebrate all of those who have worked to get to this point.
Green Cover & Planting Projects
Update from the... Amazon

We are delighted to announce the indigenous-led project in the Brazilian Amazon we support has successfully completed its first phase! Commencing in 2019 and in partnership with Aquaverde, Treesisters initially supported planting 50,000 tree seedlings and maintaining them over three years. Following additional funding in 2020, this was doubled, and in November last year, The Ashaninka completed planting 100,000 trees in their 'forest garden', equalling 57.46 hectares reforested by the project so far. This community and indigenous-led project aligns deeply with our ethical, anti-colonialist approach to reforestation. We are so excited to see the incredible good, both environmentally and socially, this kind of partnership can achieve.
---
Fundraising & Partnerships
---
Events & Offerings
| | |
| --- | --- |
| | Welcome in 2023 by journeying into the vastness of the night sky and joining the celestial beings that are the stars for this month's Full Moon Meditation. Join us on January 5th as we travel billions of light years and become relational to these elders of the universe, which consist of the very elements that make up every one of us. These meditations are an audio-only experience allowing you to drop into and fully immerse yourself in the experience. |
| | |
| --- | --- |
| | For this month's Indigenous Wisdom for the Earth, we welcome Maritza Centeno from the Matagalpa community in Nicaragua. Martiza is an indigenous and spiritual leader who founded a women's coffee co-operative that includes 23 indigenous women owner-workers. Martiza works tirelessly for indigenous rights and has previously been invited to speak at the UN. She is currently seeing her homeland being deforested by miners in search of gold. |
| | Calm a hectic brain and bring in some warmth with this month's Moments to Nourish. This 10-minute meditation gathers us around the fire and asks us where we can use warmth and light in our minds and bodies this month. You can also visit our online nature-based meditation library where you will find many different practices and processes for increasing your connection with nature. |
| | Remember, you can join us in our private TreeSisters Community Branch on Facebook! Get all the TreeSisters news first and be part of a growing movement of people taking a stand for nature. This is an inclusive space to share, learn and support one another in our journey toward restoration. Together, we can be the change, inspire others, and make the necessary shift from consumer to restorer. |
Did you know? By supporting TreeSisters, you help restore the world's tropical forests. Your donation supports our entire portfolio of planting partners and projects re-establishing the diverse forest ecosystems, protecting multiple critically endangered species, reducing poverty and mitigating climate change. Find out more about our work.
UK Charity ID. 1149961
Privacy Policy
Don't miss our updates. Sign up to our newsletter here.