Listening and Co-creating with Nature's Resilient HeART

March 6th, 2021
Creativity is Earth's resilient spirit expressing herself through each of us, aligning the heart of humanity with the heart of Nature; reminding us we are all essential parts of one ecosystem, one life. Listening to our Heart is one simple key to healing our separation from Nature, and rediscovering our symbiotic creativity is the primary path to our resilience, making us more adaptable to our surroundings. Our creative resilience is our limitless capacity to generate positive solutions and act under pressure. As crisis creates new momentum for change, creativity helps us see the root problem in a different light. During this pandemic we have been pinched, pulled and stretched through the cracks in our comfort zones. This test of our resilience has taught many of us the true value of our relationship to ourselves, our families, our communities, and all of Nature. Like the tender shoots that sprout beneath the fire damaged bark on trees, we are emerging with fresh potential. Creativity is a way of evolving, giving us back the power of choice and the ability to envision a better future.
Many individual and co-creative projects are emerging from the roots of our TreeSisters community, nourishing our potential for both personal and collective transformation.
"Creativity is about liberating human energy" ~ Howard Gardner, Harvard University Professor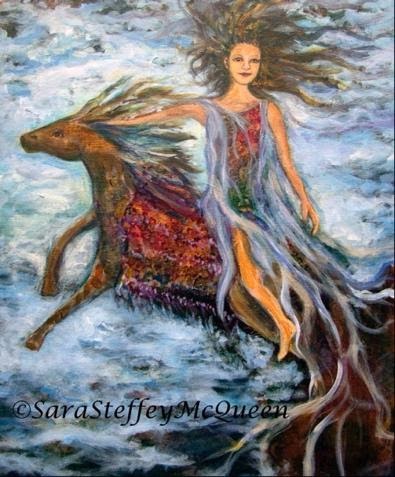 "WindHorse" Acrylic on Canvas - From a Buddhist concept of the Energy we call upon to give us POWER to carry on - by Sara Steffey McQueen, USA
Do you know you are naturally creative? It's true - everything you do is a creative expression of energy, from scientific research to cooking breakfast, to writing a poem, every choice you make; even getting dressed in the morning! When you open up to believing this, you can access a more optimum state of well-being. Being creative means being curious, experimenting, playing, exploring, taking risks, and embracing your inner child. This unlocks inner resources that aid in your resilience, recovery, and healing by raising serotonin levels, decreasing anxiety, worry and reactive mind. Unlike fear, that narrows our field of vision, creativity is essential to forming new perspectives, seeing the whole picture, discovering new innovative, adaptive, and inventive solutions for the good of everyone. All this helps you be present in the moment, encourages positive emotions, stimulates alpha relaxation waves, unsticks, calms, clears and opens your mind to reimagine all as possible.
Stories are being written of revival and restoration, a bigger more inclusive picture is being painted, sacred reverence for all indigenous, cultural, and ancestral traditions and rituals are being honored, as together we are listening and learning from Nature's resilient diversity. We are learning how the gifts of our creativity keep us all healthy. Expressive movement grounds us, music improves our mood, painting communicates hard to express ideas and visions, creative writing expresses our feelings and leads to spiritual awareness, and poetry is the voice of inaccessible wisdom. Working in close relation with the land (as with permaculture gardening, and planting trees that benefit communities) is a form of conscious and cultural revolution ushering in change.
"It is the marriage of the soul with Nature that makes the intellect fruitful and gives birth to imagination"~ Henry David Thoreau
I know many of you have heard Earth whisper, her voice is unmistakable, she is the artist within us all. Nature is the model for beauty, truth and good embedded in our cells, our essence. She renews our senses, rejuvenates and revitalises us. Being present and listening to Nature's voice enlivens our creativity; like a tuning fork we resonate through our connected hearts, inspirations, dreams and visions. Trees have been especially inspirational to all cultures throughout history: the Bodhi tree where Buddha found enlightenment, the name of the Druid culture was derived from the Celtic word for Oak, and the Egyptians believed you would find blissful repose beneath the Sycamore, just to name a few. Each of us has an open invitation to be in creative conversation with Nature. By observing, sensing, and listening to her, we develop intimate relationships with the potential to bring all Earth's vibrancy and healing to full expression. This cultivation strengthens our ability to work creatively and in partnership with seasonal cycles of Earth. Studies done at the University of Utah, Michigan and Kansas show that the benefits of experiencing the abundance of Nature help us overcome creative blocks, inspire higher creative solutions & analytical abilities, reduce stress, and boost memory. Another study at Stanford University shows a natural shift in how we view time, which seems to expand as we experience a sense of awe in Nature.
What happens when creativity is infused with holistic and loving intentions? A spiraling field of co-creativity is born. To be co-creative is to understand our deep interconnectivity with Nature and how Nature creates strong social systems that are creative and resilient because they are diverse. Sharing other perspectives and gathering a cross pollination of ideas increases our impact. We are all interwoven and connected, not ever truly alone or isolated, so naturally co-creating with each other improves our capacity for resilience. As we cultivate our compassion, diversity, and creativity, while shedding habitual defenses, power relations, and limitations of inclusivity, we can build a stronger foundation of resilience. Our collective imagining vibrates at our highest potential, helping us to design better systems for our whole world to thrive. Becoming a harmonious ecosystem like that of a tree would bring out the best in all of us, creating a deeply rooted resilience that lives in reciprocity with Earth and each other, letting our creativity flourish from a shared sense of direction, equality, and belonging.
Here is a glimpse of some of the projects inspiring and nourishing our TreeSisters community:
"Out of my Heart Sprang a Tree"
By Brenda Bunting
Out of my heart sprang a tree.
It was large as far as my mind could see.
Full in bloom of good and every essence of love,
It sustained animals and strangers.
Whoever felt pain and suffering it all disappeared.
Pushed down into the seething earth,
Where memories are dispersed.
Into mother fire -- into the earth's fire.
"What is Tree? Co-creative song project" - Inspired by Sharon Langfield Blomme, this project highlights the connective importance of co-creativity, especially as it supports the dismantling of various characteristics & ingrained systems of white supremacy. This is a creative call offered in our "Creative Journey" to join by adding tree photos, song lines, singing & recording our voices.
"The Singing Grove" Album - This is a compilation album of singers who are offering their recorded music to raise funds to plant trees with TreeSisters.
"Standing as Earth" - The first cycle of this co-creative experiment on social media invites everyone to stand and express themselves as Life. Inspired by Ellowen and her partners, Dom Bury and Jonathon Ehrlich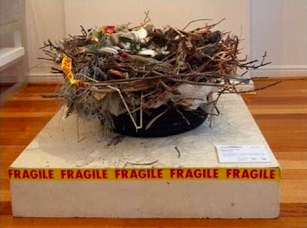 "The Swan House" - was created from watching a Swan build a nest out of the rubbish it pulled from a creek. - Ursula Dutkiewicz, Australia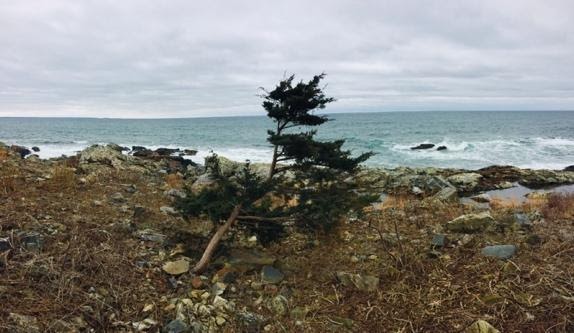 "Resilient Cedar" - "This tiny cedar is a metaphor for the resilience we can find in ourselves as we face these edge-walking times." - Jennifer Comeau, USA. Jennifer is also offering a workshop to cultivate resilience and fund trees. "Cultivating Resilience for Ourselves and Earth"
"Be-coming Tree" - is an international performance event held on Zoom, in which dozens of creatives from all over the world commune with trees in their own ways. If not communing, they'll perform. If not with a single tree, with an entire woodland.
"WeMoon Calendar" - has been bringing the combined voice of women and creativity to the world for over 40 years. Which is a true testimony to our collective creative resilience. We are grateful they are dedicating a percentage of their 2021 calendar proceeds to fund trees with us.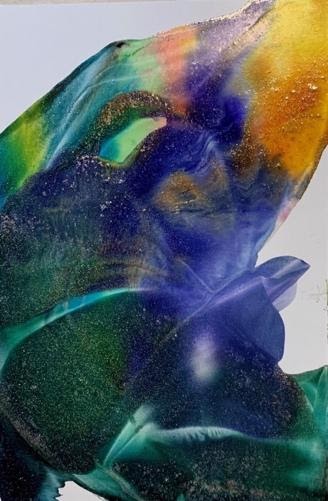 "Resilience" encaustic painting -The layering of wax speaks to me of the need to be faithful to a process to enliven this skill daily. - Jan McFarland, USA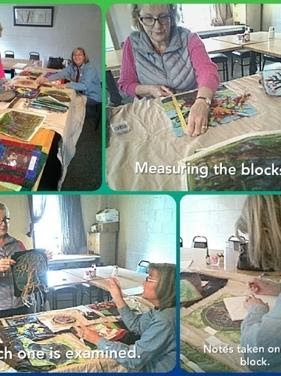 "TreeSisters Quilt" - One of our first Co-Creative projects began by Barb Donohue in 2019. Over 40 squares were made by treesisters all over the world. The final product has been delayed due to Covid-19 restrictions but will be completed by The Mountain Quail Quilters, as soon as gathering restrictions are lifted.
Artivism for Dehing Patkai - A collection of artwork to protect the Amazon of the East - India's last lowland evergreen rainforests.
"Forest Meditations" - Barbara Brown has recorded walks in her forest to help others experience what they cannot: "Enter the healing green of the Forest. Nourish your soul by connecting with Nature."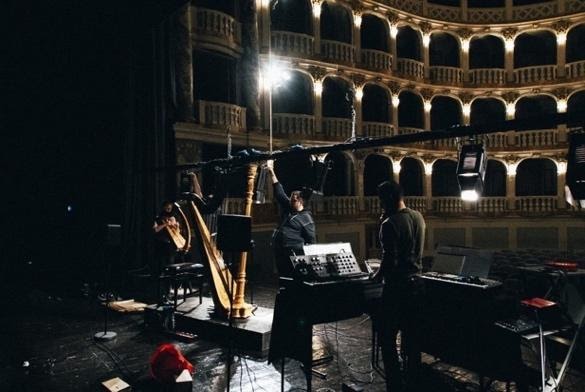 "The Birch Project" - Graham Firkin, composer, and concert pianist has composed a piece to celebrate the 150th birthday of an ancient Birch Tree. The project includes a 2000-mile Birch route through seven countries, (Sweden, Denmark, Germany, The Netherlands, Belgium, France and UK), that will be cycled by the composer with concert performances and community tree planting along the route in 2021. If you are on his route, you are invited to be involved and support the project by emailing kathleen@treesisters.org.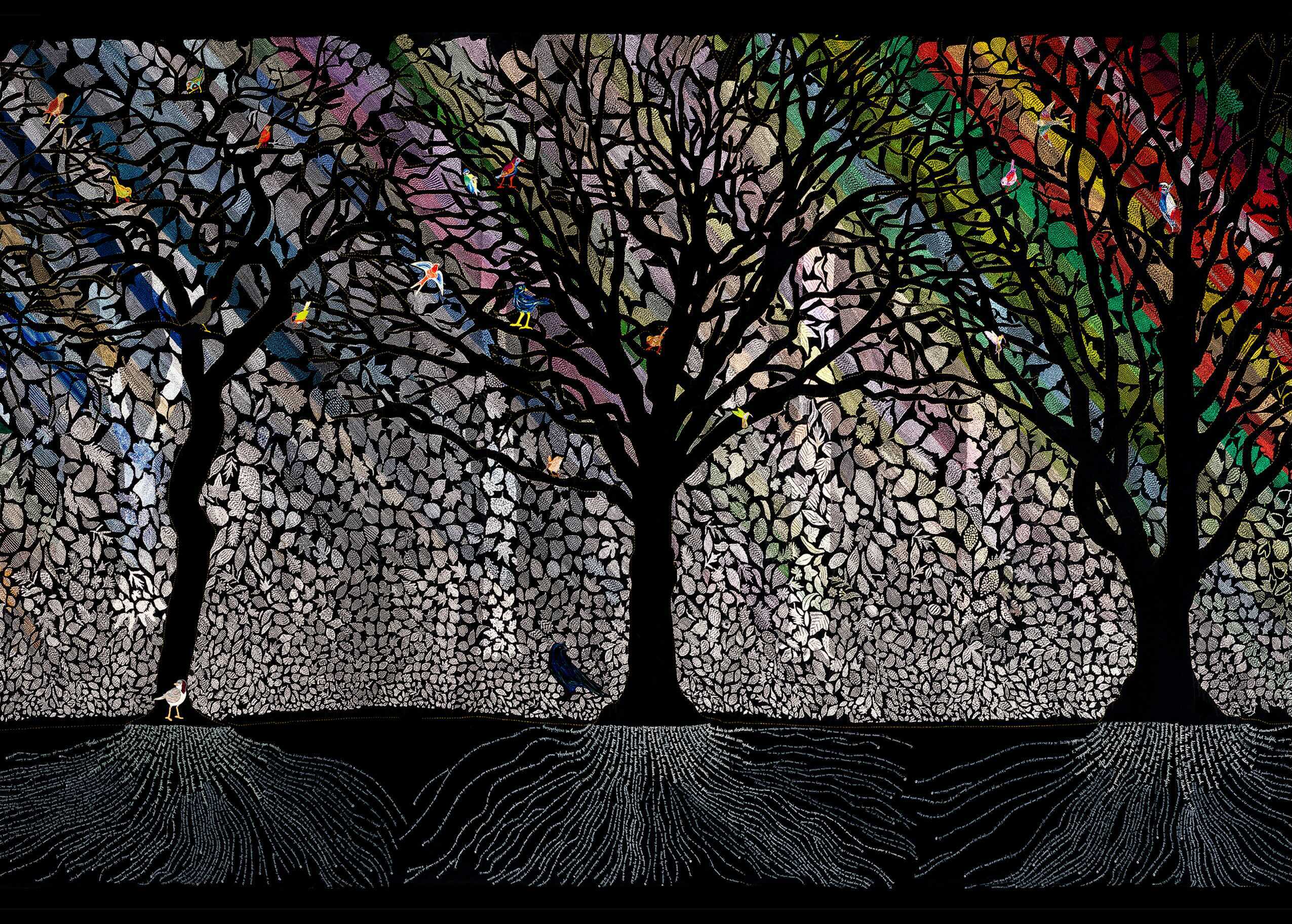 "100,000 Trees and a Threaded Forest" - a large embroidered sculptured art project co-created in Sara Vrugt's community including treesisters all over the world, with a goal to plant 100,000 trees. Netherlands
Excerpt from "Nourishment" - a book by treebrother Peter Stickland: "As he connects with the ever-changing melodies, he feels his orientation shift. It rises up gently, as fresh as the dawn, and then it explodes like chattering monkeys resonating through the forest. He rides these shifts in orbit and reads the dynamic waves of energy. They speak to him of momentous events that were once fantastic legends, promising new life."

"Om Tare Tree" Video Project - as an eco-social artist, and nature singer she received a medicine melody from a grove of Douglas Fir Trees, as an amplifier of the human/tree bond. She is looking for collaborators to bring the video project to life. Danilea Castell, BC Canada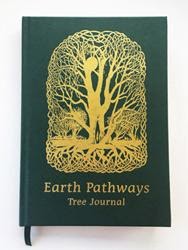 One of the most beneficial ways to form a resilient and fruitful garden for your creative seeds to grow, is to keep a journal full of your thoughts, dreams, and inspirations. Artist Glennie Kindred has created this gorgeous eco-friendly "Earth Pathways Tree Journal". Her artwork is displayed throughout and a portion of sales funds trees.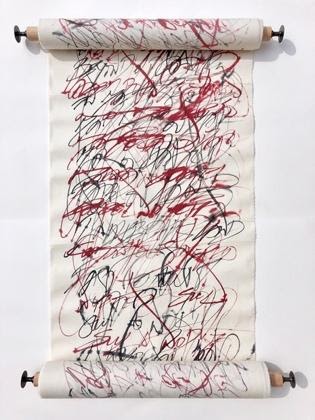 Evgenia Emets founded, "Eternal Forest Project" during May of 2018 in Portugal - an invitation to reconsider our fundamental relationship with the forest. How can we contribute to creating a biodiverse environment, which requires decades or centuries, a time beyond our lifetime, to mature and thrive?
Please join us in the Nest to learn more and join these and other co-creative projects. In there you can also visit our Marketplace and support artisans sharing their goods and services for a greener, more resilient world. (www.treesisters-nest.org)
Find out more about creativity at TreeSisters, through our Liberating Our Creative Voice for Earth course: www.treesisters.org/liberating-our-creative-voice-for-earth
---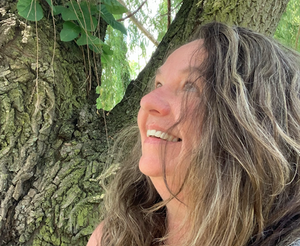 Kathleen feels it is her destiny to experience, or share and contribute to all that TreeSisters mission and culture embodies. She began as a volunteer to support Artists in 2015 and while believing creativity is our greatest natural power alongside love, eventually founding TreeSisters Well of Creativity & Creative InnerViews and now manages TreeSisters Nest, our online community https://www.treesisters-nest.org and facilitates four seasonal Creative Journeys, "Liberating our Creative Voice for Earth"
Kathleen is blessed with two daughters and caring deeply about their future is passionate to inspire increased awareness, expression, and consciousness by reconnect with our planet heart to heart.
Besides being a tree lover, Kathleen is an eco-artist, co-founder of SisterArt-Conscious Creatives, Water ceremonialist and Council member of Loving Waters, gallery curator, writer, creative doula/teacher/coach, energy healing practitioner, & sustainable garden designer.
She has founded various green expos, events and community college courses for sustainability. She studied fine art at the School of the Art Institute Chicago, worked closely with Barbra Marx Hubbard as a Guide for the Conscious Evolution, Trained in Various Energy Healing Practitioner Modalities, and as a Facilitator of A Wild Soul Woman, Teen Portraiture, Art of Allowing, Transition Town and Pachamama Alliance-Awaken the Dreamer.