Looking into the Future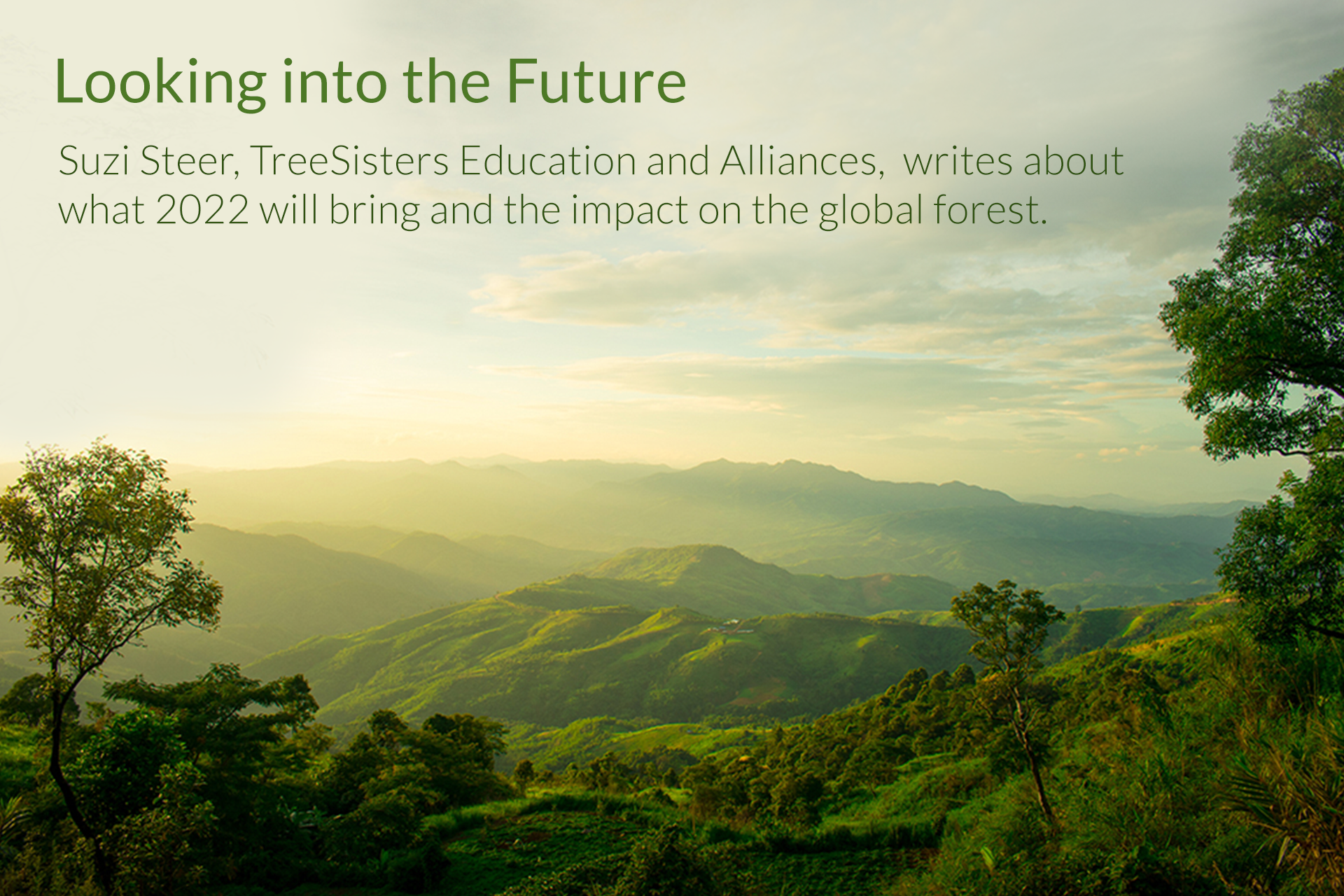 23 December 2021
In the coming year, TreeSisters will be exploring outcomes from COP26 and global effort towards supporting landscapes, communities and climate from the perspective of all beings of Earth and Earth itself as being conscious and intelligent. After Suzi Steer shared her personal experience from attending COP26 in Glasgow last month, Suzi and Rebecca Lefton have outlined a few topics that impact the global forest, their communities and the questions they raise. We are looking through the lens of how to treat the Earth in a way that resonates with our own integrity. If the Earth is sacred, what does it mean practically regarding solutions coming out of the climate negotiations?
Topics of interest regarding the global forest
Here are some of the topics we are looking to explore and bring the lens of love and respect to all beings of the Earth to the following areas:
Global commitments to halting deforestation by 2030

. Are the financial pledges that have been announced at COP26 effective? What do these mean for businesses and individuals? What would end deforestation sooner than 2030?

Increasing Green Cover

. TreeSisters is evolving its reforestation strategy. We have learnt numerous lessons from working with our reforestation partners. We have heard and witnessed changes on the ground and now are reviewing our working practices and projects.

Exploring impacts of mining

.

What are the effects of green renewable energy targets and the transition to carbon zero in mining precious metals and infrastructure projects within the countries? What do we hear from communities on the ground? What does this mean for our choices?

The role of monitoring carbon sequestration in landscape care

.

What is the role of monitoring carbon, and how is this used in carbon markets? What is practically in the best interests of the long term care of communities in their care for landscapes? How can TreeSisters support donors and business partners in their choices?

Geoengineering and Solar Radiation Modification

.

What do references in the

International Panel on Climate Change global assessment reports

to Solar Radiation Modification mean? What are the potential positive and negative impacts of this technology on life?

Oceans and plantlife in the oceans.

What about kelp forests, and what is happening to our oceans and seas? How does what we do on land affect these regions? How can we ensure that everything we do on the land becomes positive gifts to the seas?

Human Rights, Individual Sovereignty and alignment to Nature

. What are you hearing regarding infringements on previously enshrined human rights and landscape protections? How can our approach support us to embody more love and align ourselves to the Earth?
Togetherness
We are seeking knowledge to evolve our understanding to allow our reforestation work to be seen in the context with climate policy. We are hugely aware that we need to make informed choices that support the Earth. For TreeSisters, being informed means listening to our bodies, connection to the Earth and being aware of what is happening externally. We recognise the vital importance of community and togetherness as we hold this and want to express to each of you that you are not alone. We are together in our love for the Earth.
Who is in the network of TreeSisters relationships?
The TreeSisters Team and Board is just a tiny fraction of our comprehensive network. These relationships include the individuals who participate on our behalf volunteering, sharing in our online social media platforms, donors, funders and running Groves in many countries, our planting partners, the communities on the ground, the allied delegations of Original Peoples and Nations who represent territories from all over the world, the conservation and reforestation NGOs who collaborate on the Ethical Tree Growing Framework, social change networks, our small to medium business partners and their organisational teams and the creative and artist partners and their audiences.
Bringing the lens of loving care to our global situation in 2022
When analysing the global situation highlighted at COP26, TreeSisters will be reviewing from a position of love for humanity and all beings of Nature. We are people from all walks of life, including professional or scientific training, who are collaborating in a network where it is socially acceptable to talk about and treat all life as sacred, conscious, intelligent and woven from a fabric of love. This combination feels particularly important at this time of great change. Top-level international policy solutions can sound like they make a lot of sense. When you look at the details of the lives on the ground, you see they're being implemented in a way that shows that it's business as usual. When we listen to what's really happening in countries, in communities with strong biocultures and through our own hearts, we see a path through these challenging topics aligned with caring for life.
Thank you
If you are interested in sharing your experiences and perspectives with the network, please join our Nest community by following this link: www.treesisters-nest.org. We are deeply indebted to our community, thank you for all you do in any way you are showing up in the world that means you are reading this. We are holding hands together as we walk forward into 2022 with the intention of looking at what is ours to do, or refrain from doing, in order to best take care of the Earth for future generations.

By Suzi Steer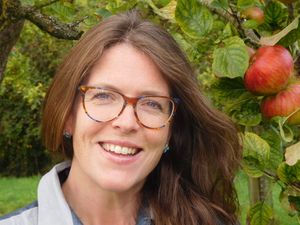 Suzi Martineau (birth name Steer) is working on Education and Alliances within the TreeSisters Network and on developing TreeSisters strategy moving forwards into the UNEP Decade of Ecosystem Restoration (2020-2030). She is currently working on a number of different projects including supporting our education through the Nest, developing collaborative partnerships with reforestation and tree focused NGOs and grassroots projects, and extending our online database of global reforestation projects, planting methods, legal strategies, education and media networks with a team of fabulous TreeSisters volunteers.