Manifesting Miracles In Madagascar....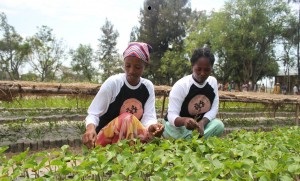 Eden Reforestation
It's not every day that you hear a story that makes you weep - and simultaneously know that you have the chance to make a major difference within that story.
Yesterday was one such day. While hunting for four new reforestation partners for next year when we launch the first major tree campaign - I was introduced to Eden Reforestation and Steve their founder who is part man part mountain in my world. Unstoppable. Brilliant and I just love him.

Eden are massive in reforestation - soon to plant their 100 millionth tree - and massive in social and ecological healing because when it's done right the two just go together. Eden do it right. They work in Haiti (their hardest for many reasons) Madagascar (their most successful) Nepal - just started, sounds incredible (but is outside tropical zone for us....DARN!) and they did huge work in Ethiopia, but just pulled out to make a stand about their treatment of women (Thank you:-) and will go back in when they have a local woman in charge.
Madagascar
In Madagascar whole villages are enslaved to the fish barons - boat and net owners who loan out their vessels for a specific yield, which if not met places their fishers in debt - permanently. Enslavement comes with its various horrors, including giving children into slavery and god knows what else for the women.
Eden go in, work with the community and start to employ them to grow and plant saplings on village land - very large tracts of land. Well over 50% of their workers are women (60-70%) who get out of debt - get their kids into school and many start their own micro-enterprises as well - all the while tending the saplings that become huge community forests - that they are also paid to protect.
How many reforestation organisations can also say that they turn the enslaved into the foresters of our world? Whole villages at a time.
Steve has sat in a hut with furious fish barons, local police and quite a few guns waiting for justice to fall on Eden's side - which it has. They get to do their work. Almost 80 million trees out of just 5 nurseries and almost 800,000 days of paid work for the villagers.
How we can help
Please join me in bowing to a hero and then help us build the infrastructure needed to be able to get TreeSisters to scale and add our collective weight to Eden.
I want TreeSisters to adopt a village - and then another and then another. We could do it with 500 women giving £10/$15/month - that's all. Imagine what 100,000 of us could do?