Moon Mother Blessing

Five times a year thousands of women around the World come together to do something extraordinary – to share love, light and healing, and to awaken the Sacred Feminine within ourselves and within the World.
The Worldwide Womb Blessing is an international meditation and awakening of female energies worldwide. It is a path to living the highest and best version of our female self and to living a better life.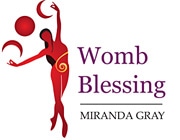 The Womb Blessing community consists of nearly 100,000 women from 130 countries. Each Womb Blessing meditation awakens more of your female energies bringing strength, love, wisdom, peace, spiritual connection, healing and change into your life.
It is a path back to sacredness and authentic femininity, and is offered to ALL WOMEN whether they have a cycle or a womb or not.
On August 29th we have the opportunity to enter into this moon-centric sisterhood by registering for the next free worldwide womb blessing at http://www.wombblessing.com/ where Miranda Gray will be the bridge between the worlds of creativity, healing and spiritual awareness and the world of well-being and the workplace.
Miranda's experience as an author, artist, healer and businesswoman, teamed with a consciousness born of actively living in harmony with her cyclic nature as a woman, gives Miranda a unique understanding; an understanding of what it means to be female in a modern world that does not support female energies and female cycles.
As a non-profit charity TreeSisters is passionate about bringing living systems and the Feminine Principle into the heart of our organizational unfolding, which is why we have been using Miranda's exquisite book 'The Optimized Woman' at TreeSisters as part of our core team development.
We believe a woman's inner nature is the core of her wisdom as a leader and that as women we access that inner wisdom through our monthly cycle. And while that is a profound cosmology, it is Miranda's work that has enabled us to apply it pragmatically at the organizational level in ways that are still unfolding.
We invite you all on our emerging journey with Miranda and into the international sisterhood of Moon Mothers. If you are interested in exploring more, Miranda's books include:
And if you would like to join the next worldwide meditation: www.wombblessing.com.
For dates and locations of workshops see: http://www.wombblessing.com/calendar.html and to register your Womb Blessing time >www.mirandagray.co.uk/register.html
---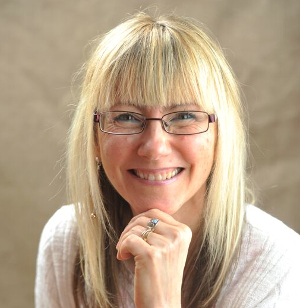 Miranda is a passionate writer, spiritual teacher and facilitator of workshops on the cyclic nature of women and women's spirituality and energies. She supports each woman's uniqueness, encouraging and guiding them to optimise their own cyclic energies to create fulfilment, wellbeing, goal achievement and work enhancement. Art: Alice Mason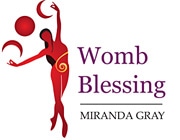 ---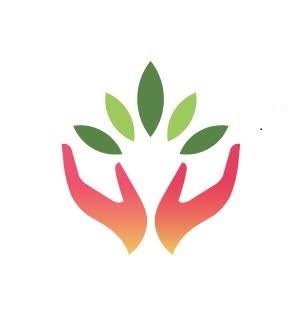 Join the TreeSisters community
We are a social impact initiative exploring the role that women can play in rebalancing humanity's relationship with nature and trees. We inspire feminine leadership, behaviour change and crowd-fund tropical reforestation. To give monthly and become a treesister, please visit: treesisters.org/home/join

Read more blogsLearn more about TreeSisters