The Nature of Woman ~ A Year Long Journey with TreeSisters
TreeSisters is a twin tree.
One trunk embodies our mission to help reforest the Tropics and the other trunk embodies our mission to awaken and call forth women's nature-based feminine leadership as the means by which we bring balance back to our planet.
The two trunks share a common root system and are indivisible.
In January 2015 we unveiled our new approach to achieving this dual mission. We shifted from being a charity that asks for donations to being a charity that offers our gifts through the creation of on-line courses designed to awaken and call forth women's connection to ourselves, our sisters, and Nature.
Twenty percent of every course we offer goes directly to planting trees. The remainder goes to funding the creation of our on-line courses as well as funding the organization. This approach will eventually enable eighty percent of our monthly donations to go straight to reforestation.

Our courses this year are designed to take you on a progressive journey into the heart of life where you will encounter your own wild soul, plug into Nature as your life coach, create deep sisterhood, and reconnect to the core of Nature embodied within you as a woman. The courses follow a seasonal journey and can be taken individually, yet when taken together they synergize and alchemize powerfully with one another...
The 2015 Winter Journey: The Gateway to Nature in Self
Woman is Nature.
We are Earth, the Moon, and the seasons all combined in one glorious embodied package.
The key to unlocking the first gateway is literally found within our wombs and in the wisdom teachings of the menstrual cycle. Alexandra Pope refers to it as the "Tao of Women" because of the inherent nature-based wisdom that resides in our own bodies.
In February of 2015, TreeSisters launched its new on-line courses with Earthing the Moon: Reclaiming the Inner Gateway of Feminine Potency, Creativity, Sexuality and Spirituality. Earthing the Moon is quite simply a game changer, a life changer and a paradigm shifter for women.
Jewels Wingfield is a highly skilled and experienced facilitator and teacher in the realms of women's' work and through Earthing the Moon she offers feminine mystery and womb teachings in a way that can literally re-contextualize ones experience of being female. Over 90% of participants said that this was significantly more powerful than anything they could have imagined experiencing on-line. Read more…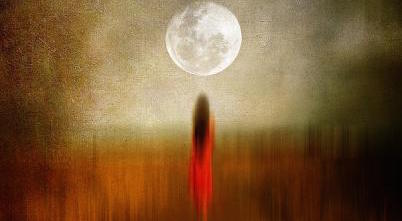 The 2015 Spring Journey: The Gateway to Nature Itself
Once we have experienced Nature in ourselves we are ready to connect directly to Nature itself.
Our Spring 2015 course, The Nature Process: Discover the Power and Potential of Your Natural Self, picks up where Earthing the Moon leaves off. Having connected deeply with the Nature embodied within us, this course is designed to take us outward on a transformative journey into Nature itself where we will learn how to plug directly into Nature as the source of personal growth.
The course is created and facilitated by eco-psychologist Tabi(tha) Jayne and is an on-line seven week journey into her revolutionary six step process.
This is a totally unique, step by step pathway into embodied relationship with the intelligence of living systems that have been evolving and regenerating for billions of years.
If you long for more energy and vibrancy, more connection and meaning, more delight in being alive and a greater sense of personal liberation, clarity of purpose and joy – then nature can be your effortless ally and gateway to that potential – when you know how to engage.
Course registration for The Nature Process is open until Tues May 19th. Learn more about the course here.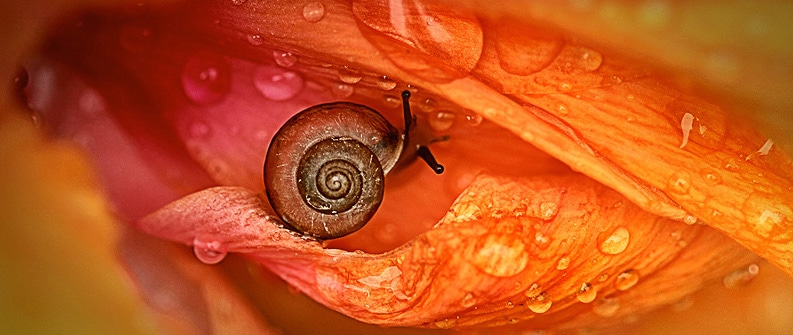 The 2015 Summer Journey: The Gateway to Nature Within & Without
When we have experienced Nature within our bodies and monthly cycle and have learned how to plug directly into Nature as a life coach, we come to the crossroads of soul-centric integration where inner and outer are directly aligned.
This part of the yearlong TreeSisters' journey opens us up fully to the wild soul's unfolding when it is supported directly by the archetypal wisdom of Earth's landscapes.
In July 2015, author of Reclaiming the Wild Soul, Mary Reynolds Thompson, will be facilitating a six week on-line course through TreeSisters based on her inspiring book. The course is entitled A Wild Soul Woman: Journey into the Heart of Your Untamed Self and it asks a soul-provoking question, "What if the re-wilding of the planet and the world begins with re-wilding our own souls?"
A Wild Soul Woman is rooted, powerful, authentic, instinctual, and awake. She feels her oneness with the Earth, and the strength, sensuality, and creativity this kindles in her.
A Wild Soul Woman is also a journey of soul recovery that offers a dynamic pathway for women to reclaim their innate and instinctual wildness.
It will initiate you into five landscape archetypes of deserts, forests, oceans and rivers, mountains, and grasslands as aspects of your own psyche and soul.
Each landscape sheds light on the magnificent geography of your being in all its fierce grace and bountiful wisdom. In this course Nature within and without fully align and together call forth our souls in wild and glorious ways.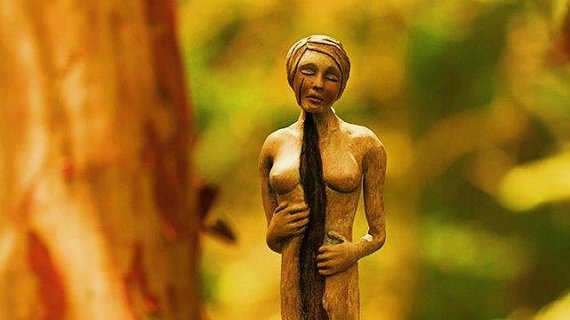 The 2015 Autumn Journey: The Gateway to Self, Sisterhood, and Nature
In the Autumn we will offer Earthing the Moon again as well as unveil the long awaited TreeSisters course entitled The Deepening. This twelve week journey is designed to inspire women who want to gather in person and create deep sisterhood while embarking on a collective journey into the depths of the soul's longing, the art of sistering, and unlocking the keys to our passions and gifts in service of one another and the planet.
The Deepening is a course for groups of women who want to redefine their experience of sisterhood and claim their fullness as women. It's about the activation of our nature based energies, aliveness, personal alchemy, remembering who and what we are, and the shared permission that we can be for each other to step into our innate feminine authority.
We will offer a shorter on-line version of this course as well as provide the twelve week version of materials for those women who want to use it as the basis for creating a local TreeSisters' Grove (what we will call our local chapters).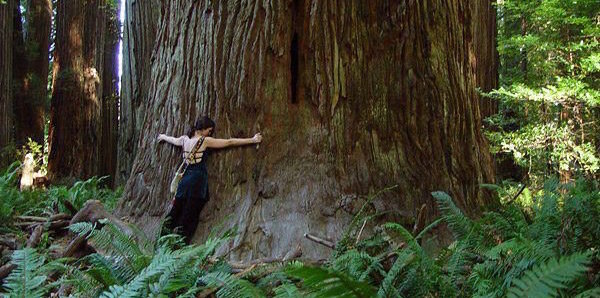 Coming Full Circle...
As you can see, the courses naturally synergize with one another and collectively give us the keys to the essential gateways of feminine unfolding and emergence. Season by season we will offer the next phase of the TreeSisters' Journey into the heart of sisterhood, embodied living, and reconnecting to Nature (both within and without) as our primary teacher and guide in reclaiming our nature-based feminine leadership as the source of our passion and commitment to reforest the Tropics and bring balance to our planet.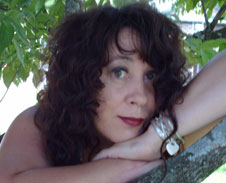 Edveeje is the Director of Operations for TreeSisters. She lives off-grid on ten acres of raw mountain land in the Mother Forest of Southern Appalachia where she is passionate about the power of place and how our relationship to Nature can infuse, inspire, and call forth, not only our souls, but our part in the Great Turning.
(Photography and Art: Janek Sedlar, Viviana Gonzalez, Janet Pancho Gupta, Debra Bernier and Tesa Silvestre)