Our Ongoing Commitment to Anti-racism and Inclusivity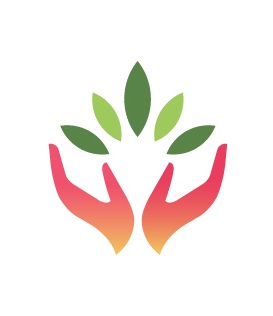 An important message and update from the TreeSisters team

The ways in which the lives of George Floyd, Ahmaud Arbery, Breonna Taylor, and countless others were so brutally taken, have brought a sharper focus on the pervasive inequalities that exist in our society and the unjustness of centuries of systemic racism around the world.
The racism that has been and continues to be endured by many people of colour is cruel and dehumanising. Accomplishing the levels of change needed to truly dismantle a global culture of systemic racism will require a depth of inner awakening and ongoing personal and collective responsibility for the rest of our lives.
At TreeSisters, we are recognising that we can do better. At this moment, we don't know what we don't know, and we're committed to educating ourselves and making the necessary changes within our organisation to ensure that we surface and deal with any systemic racism. We also recognise that this is a long-term project, and we commit to long-term action.
TreeSisters stands here today in solidarity, with humility and an openness to learn. We are committing to the following:
Our leadership team is making anti-racism and inclusivity a priority, and we will be dedicating resources towards staff training.

Contracting with BIPOC (Black Indigenous People of Color) led organisation(s) to guide us in the work of dismantling any racism within our organisation, through our hiring process, and in other internal structures.

From this work, we are creating a much clearer inclusion policy for our staff and volunteers, which will hopefully result in more people of colour applying for roles within the organisation.

We are examining the extent to which our network is inclusive and working on how to make our community spaces feel safer and more inclusive for people of colour.

We will continue to amplify the voices of thought-leaders of colour in the environmental and women's leadership field through our social media and other channels.
We recognise that this is our starting point and this list is not a static one. It's a list of actions that will expand as we grow in understanding and awareness, and seek to fully integrate inclusion into the fabric of who we are. We will continue to evolve as we learn and grow as an organisation and as individuals.
If you'd like to explore this yourself, here are a few resources ...
For those seeking to be better allies to black and indigenous peoples, here are some resources to begin the inner work: this article written by Courtney Ariel and Layla Saad's book, Me and White Supremacy.
For those seeking to take action locally, we invite you to support organisations who are dismantling racism in your geographic areas. These might include donating to Stand Up To Racism (UK), Black Lives Matter (USA), The Justice for David Dungay Go Fund Me (Australia), Black Women in Motion (Canada), or ENAR (Europe).
We honour the righteous rage and grief that is being expressed around the world, and hope that these energies are acted upon towards justice. May our world never go back to sleep, never again stay silent in the face of atrocity, and do what is needed to make systemic racism a thing of the past.
Thank you for standing in humility with us.
With love,
The TreeSisters Team