Pilgrims Walk for Nature in the lead up to COP26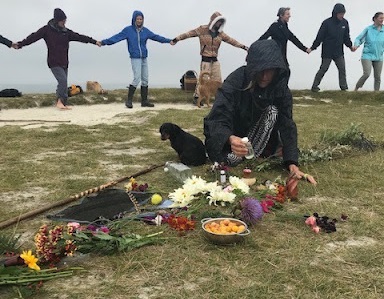 Image Credit: Suzi Steer
September 28, 2021
On September 9th 2021, Suzi Steer joined a ceremony at Uffington White Horse on Dragon's Hill in Oxfordshire, UK, to lend TreeSisters' support to the Pilgrimage for Nature. The Pilgrims are currently walking up the Spine of Albion towards Glasgow for the 26th Conference of the Parties (COP26) in early November hosted by the British Government in partnership with the Government of Italy. The Conference of the Parties (COP) global gatherings are where previous international collaborative commitments like the Paris Climate Agreement and the Kyoto Protocol have been announced.

Image Credit: Courtesy of Insight Share
The UK pilgrimage has inspired similar pilgrimages in Africa shared by Insight Share. Insight Share supports media training to groups on the ground to represent their own stories through digital activism. We're looking forward to upcoming films from the Maasai People and others.

Anyone looking to join the Pilgrimage can find their route on the Pilgrimage for Nature website. Treesisters deeply respects the integrity, power and love in their approach to walking this old path in the spirit of deep listening to the Earth.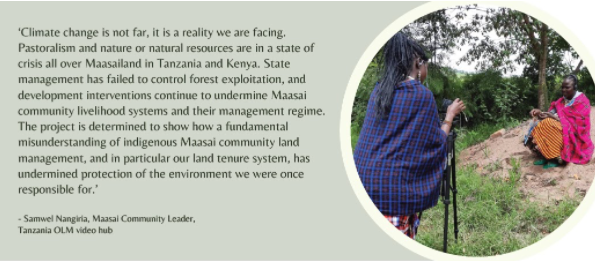 Image Credit: Courtesy of Insight Share
While TreeSisters is keeping a careful eye on the lead up to COP26 and participating where appropriate, we see change coming through people, grassroots communities and the personal shift to embodying a Restorer Species. We are actively listening to Original Peoples and interested in hearing from local communities directly about Nature-led solutions where people are working aligned to the Earth's community of all beings.

By Suzi Steer
---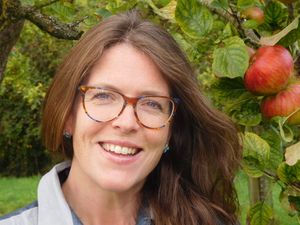 Suzi Martineau (birth name Steer) is working on Education and Alliances within the TreeSisters Network and on developing TreeSisters strategy moving forwards into the UNEP Decade of Ecosystem Restoration (2020-2030). She is currently working on a number of different projects including supporting our education through the Nest, developing collaborative partnerships with reforestation and tree focused NGOs and grassroots projects, and extending our online database of global reforestation projects, planting methods, legal strategies, education and media networks with a team of fabulous TreeSisters volunteers.