Praising Earth with Madi Sato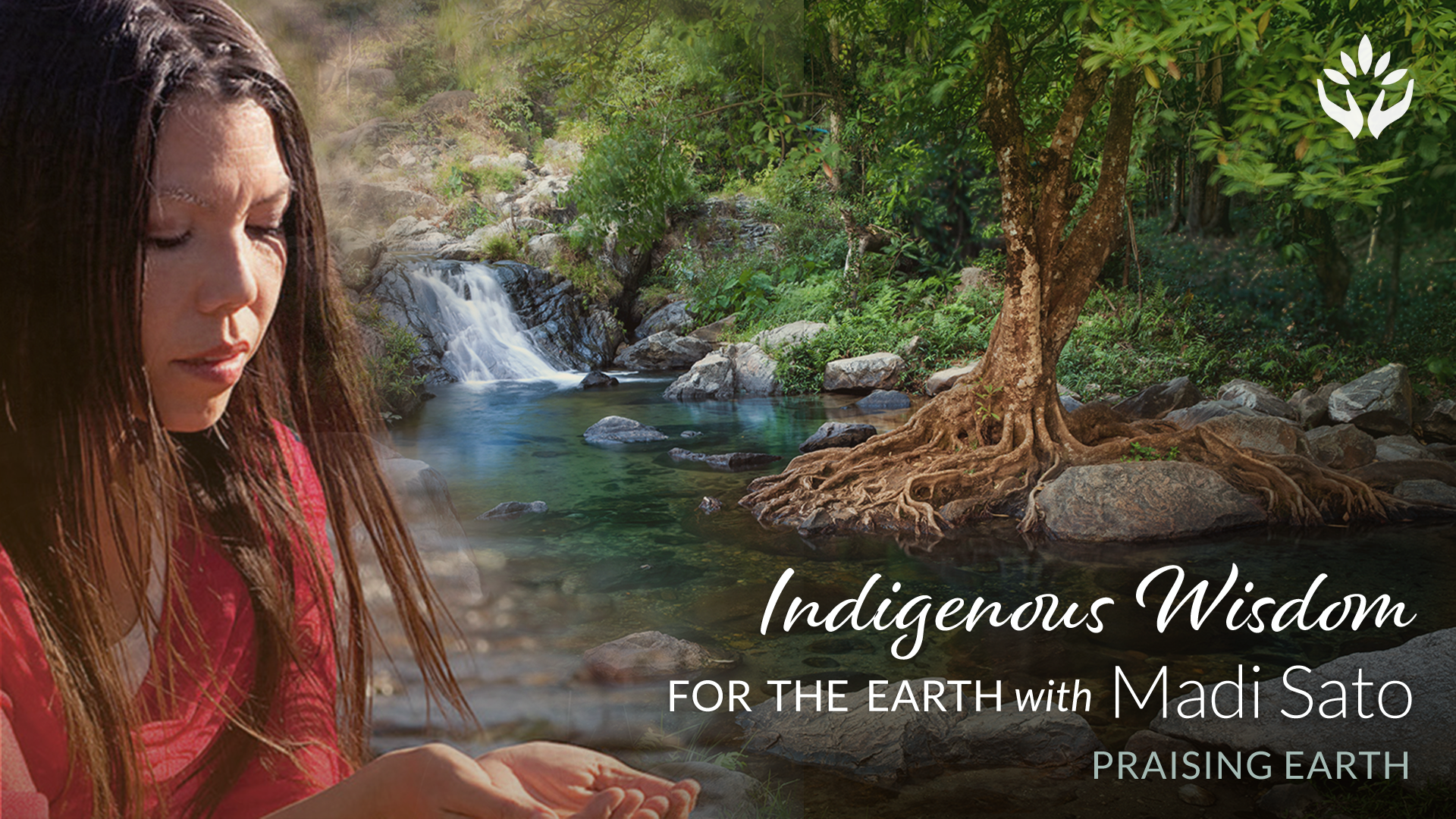 "When we remember that when we open our mouth and we combine that with the intentions in our heart, that literally we are co creating life. And we are part of that reciprocity. There is no "me" singing, but it's the "we" singing through us." Madi Sato

This month our guest is Madi Sato of Praising Earth. Madi is a singer, community leader, and ceremonialist of Japanese Ainu and Celtic roots. She is devoted to raising women's voices for the benefit of our Earth Mother.

Madi and her husband, poet Timothy P. McLaughlin, are the co-founders of PRAISING EARTH, an organization devoted to rewilding the human heart through the traditions of song, story, dance and ritual to enliven all people's essential belonging to Earth. She is the creative mother of the organization's Song Carriers programs, which include women's circles, intensive immersions, and an indigenous grandmothers alliance.


Praising Earth with Madi Sato
Please join us as we come together to talk about:

~ Connecting to the culture of our ancestors
~ How singing energetically attunes us with Nature
~ Why singing to the trees is important
~ Treating your voice with reverence
~ Balancing the masculine and feminine
~ Women gathering in community at this urgent time

You can listen to the call here:
You can read the full transcript here.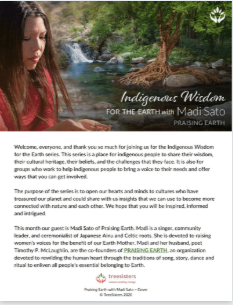 If you are interested in learning more about Madi Sato, her singing circles and Praising Earth please visit their website at PraisingEarth.org.
May we all sing praises to the Earth,
Terra
Music on audio is by Carlos Carty
Attribution license - with Fade in and crossfade edits
on Freesound.org

~~~~~~~~~~~~~~~~~~~~~~~~~~~~~~~~~~~~~~~~~~~
"Realizing that when you make one step, one move, speak a word, that it affects everything around you." ~ Madi Sato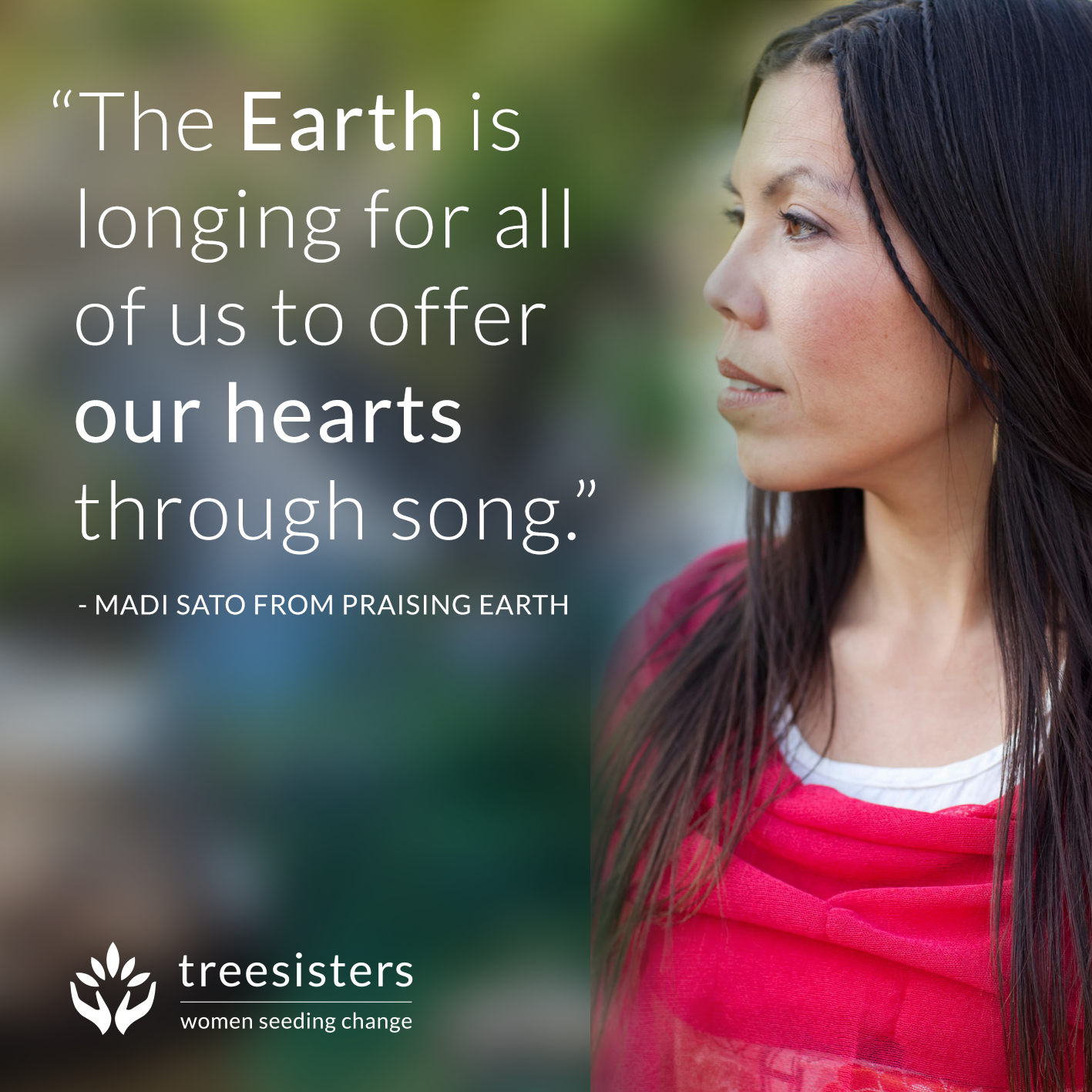 Terra: And it's just such a beautiful way to really bring reverence for the sacredness of the planet we live on, into your being so that you connect on that level. The things that you care about are the things you'll protect. And if you can connect to the Earth on that level, where you're feeling it in your soul, then you're going to be making sure that this planet is well taken care of and just treasure it.

And reciprocity giving back because she's constantly providing for us. We need to give back and, you know, as the earth is right now, society has gotten out of balance where we take and take, when we really need to give back and just connecting just by being present in Nature and singing is a beautiful way to start making that a part of who you are. As a part of your essence.

Madi: And just when you're speaking, I keep hearing it is about the "we", W E, we.

And our indigenous ancestors and indigenous people understand the "we". And that's what's so powerful about the ways of life. It's not something that is just "oh, I want to do this practice for the next six months and see what happens" but it's, it's giving ourselves to the life of interconnectedness, interbeing.

Realizing that when you make one step, one move, speak a word, that it affects everything around you. And the ancestors would never make a move or not include the sacred fire and sacred water in their decision making in their listening to how to, to move in a good way.

We do this as humans, we become so human centric that we're thinking about ourselves individually and then our fellow human beings, but that that is not including the "we". And in the minute that you can, as simple as like step outside your door, outside of your walls of your home where everything is temperature controlled and you can turn on at any moment the water and you step outside and just take a deep breath of that air and look around you. And then beyond looking with your eyes, listen. Beyond the listening of your ears, sensing of your heart and your intuition and it's just basic, it's just basic and that is what we are. I'm finding so many of my relatives everywhere I go are thirsting longing for that, that…. real connection with relationship with all forms of life. All of the things we have in lives the material things and the projects we're doing. Could not even be possible or happen without the, the guidance, connection, protection of the invisible ones, more than human ones. And the visible ones that embody the spirit.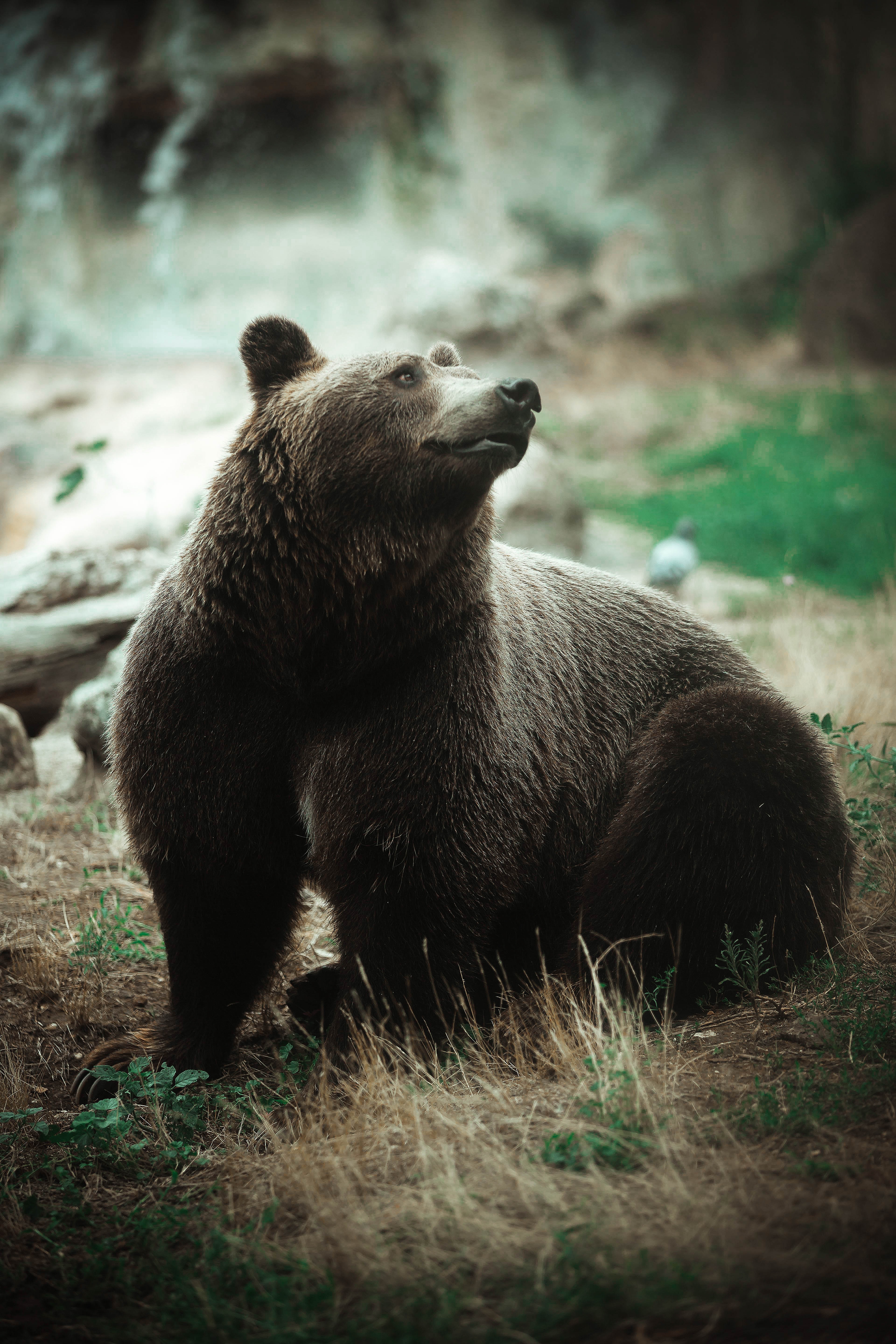 You know, my Ainu ancestors believed in the embodiment of the mountain spirit is through the sacred bear. So they reverence the bear because the mountains are in a sense the breasts of the Mother Earth that they nourish, they give us the medicine, the waters from the snow fall begin to melt and come down the mountain. And so, the mountain spirits are in spirits are so very important and give us all of our life and our medicines that we need to live. And the bear is married to the mountain it's like the owner of the mountain and will come down. And the Ainu people, and this was banned during the assimilation, colonization period in Japan as well from taking place but the bear ceremony was a way of life.

And then have a ritual, a ceremony of sending that bears… releasing the spirit of the mountain inside the bear back to the mountain, and there would be blessings. There would be great health and well being for the community. And so we can learn a lot from calling in the ancestors and I say that because there are also ancestral lines that are.... have been burned, clipped, made to be forgotten, but through the dreaming, and the women coming together in circle, you know, the "we", the consciousness of the community, and the longing in the heart and the literal opening of the doorway through that sacred fire back to the ancestors and saying, I am listening. And it's not my agenda but all of our agendas for thriving life. That is when so many… so much magic and so much enjoyment and life comes in that relationship.
So, yes, I just feel such a beauty and in so many people reclaiming their roots and there's something about that it's not only the impact indigenous roots of people, but also the seemingly not intact roots of European and even in Japan with the modern day Japan, willingness to listen and call in the ancestors to, to guide us and how to move through this new time, this new story arising, this new paradigm coming and it is what women are initiated in, bringing life into the world. We are bringing new life, a new way of walking on the Earth, and it's for all people. And all people are of the land and I'm of the land of Santa Fe. This is where I live. So I'm making relations and asking to be adopted by Juniper, by pine, by cottonwood, by the Ojo Caliente River. And we all belong in that way. And these ancestral songs of the Earth and the new songs of the Earth are helping us to remember and reconnect.


~~~~~~~~~~~~~~~~~~
Bear photo by Francesco de Tomasso