Putting Love Into Action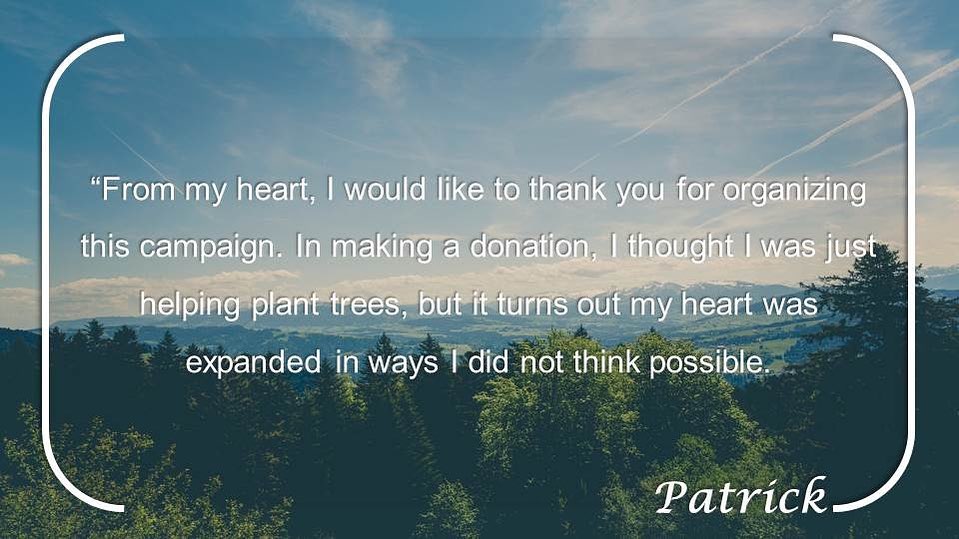 Extraordinary things happen when we let our courage and passions guide us. A few months ago TreeSisters was introduced to an incredible group of women who were doing just that - stepping into their Feminine Nature-Based Leadership and turning their love into a global forest!
Sussex Great Forest is an initiative created by a group of women who had never met in person, but were drawn together because of their shared support of Prince Harry and Meghan, the Duke and Duchess of Sussex. At the end of 2019, there had been a rise in negative media attention surrounding the royal couple and this group of women wanted to do something to change the narrative. So they decided to set up a global campaign to plant trees for Harry and Meghan!
The Seed of an Idea Can Grow a Forest
The idea seeded in November 2019 and the group initially aimed to plant 10,000 trees. They created a list of charities to plant trees with (Trees For The Future, One Tree Planted, National Forests Foundation, ITF, The Green Belt Movement and TreeSisters). They also encouraged people to plant trees in their gardens. They set up Twitter and Instagram pages and began taking their message of leafy green passion into the world.
Quickly the campaign took off and the goal of 10,000 trees was surpassed in just seven days! This was helped by the Duke and Duchess of Sussex posting a message of thanks on Instagram about the Sussex Great Forest fundraiser.
The 11 co-founders needed to rethink their ambition. They took a question to their community - can we add a zero to our goal and plant 100,000 trees?
A resounding YES came back!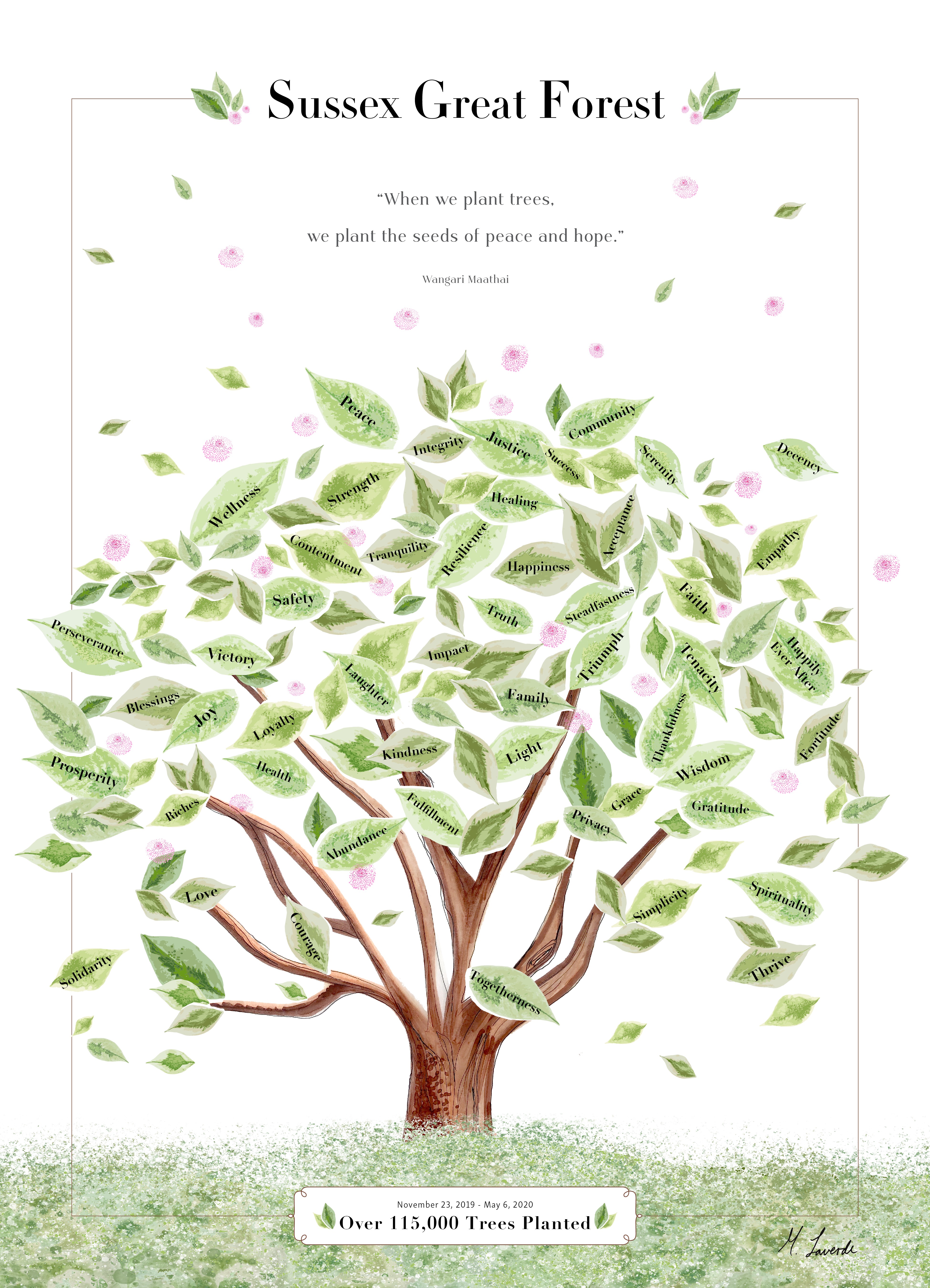 Passion In Action
Donations continued to come flooding in, with messages of support from people in nearly 50 countries! The group increased their social media presence, thanking as many donors and well wishers as possible.
Five months later, at the beginning of April 2020, the 100,000 tree goal was met.


The Growth Of Sussex Great Forest
On May 6th 2020, the Sussex Great Forest campaign concluded - it was Archie's birthday (Archie is Harry and Megan's son) and the trees funded and planted were the perfect gift for him and for future generations to come. This powerful group of women had funded the planting of 115,000 trees, over 26,000 of them through TreeSisters!
To commemorate the campaign, The Sussex Great Forest Coordinators asked participants to give them testimonials about what the campaign meant to them…

The story of how the Sussex Great Forest has grown is truly inspiring and it shows how passion and love can be put to work on behalf of the planet.
If you have been inspired to start a forest fundraiser to honour someone or something you love, you can do that by clicking here.
Thank you to Sussex Great Forest for all the inspiration and support!

By Jen Stevens (Smith)

Photo Credits:
Images courtesy Great Sussex Forest
Say yes to activating your community in support of trees and women's empowerment by creating a fundraiser in aid of TreeSisters!