Resilience - The stories and experiences of the TreeSisters Volunteer Community

March 3rd, 2021
TreeSisters Volunteers are an incredible group of people who generously gift their skills and time in a variety of ways. From tending to the needs of the TreeSisters online spaces to helping review potential reforestation project applications, Volunteers are a vital part of the TreeSisters mission.
---
As we approach International Women's Day 2021, we gathered our volunteer community to discuss their opinions and lived experience of resilience and how they resource themselves through the power of Nature. During this discussion, we touched on a number of themes including the shadow side of resilience.
This process sparked some incredible and beautiful conversations. We are honoured to share these stories and the voices of the TreeSisters community.
TreeSisters' definition of resilience…
"As treesisters, resilience is our capacity to respond to change by accessing the support of our diverse global community, collaborating, adapting, and continuing to grow towards a thriving world, as Nature does."
Some volunteers spoke about what defined resilience for them. Patricia Clarkin, volunteer in the River Tender Pod...
"Choosing to be in my heart first is my way of resilience. Knowing in the unknown that help is available. Being surrounded by Nature helps. Slowing down helps. Being quiet helps. Softening… into silence… into awareness and remembering to listen helps. Allowing helps." - Patricia Clarkin
The word 'resilience' carries many meanings and TreeSisters is aware of the shadow side of this concept. Specifically, when we look at more traditional definitions of the word, we find the idea that resilience is created by forcing an individual or group to withstand greater levels of suffering and ever-increasing physical and emotional stress. This shadow side of resilience is visible, for example, in the colonial narrative that 'celebrates' indigenous resilience, despite the fact that this resilience is the symptom and result of an oppressive and unjust system.
"The capability of a strained body to recover its size and shape after deformation caused especially by compressive stress" - Merriam-Webster Dictionary definition of resilience
Nature is a vast web of cooperation and support that engenders resilience in all its members. At TreeSisters, we believe that by following Nature's example, we can adapt to our ever-changing world and also be the agents of positive change. By hearing and acknowledging the lived experience of individuals and weaving supportive network and community, we can all find strength and resilience and thrive.
Alicia Vedio, TreeSisters Volunteer in the River Tender Pod, speaks to the shadow side of resilience and the collective power of togetherness through community.
"When I think about the word resilience, I get this shiver and a prickly sensation, because we are used to thinking about us as individuals, and expect that individuals will be resilient to whatever happened to them… With us as individuals, we might be asked to be very resilient, to put up with things that are oppressive. So that's what I want people to make sure they understand. Because if you have a history of trauma, and you say you have to be more resilient, you're going the wrong way. That person needs a lot of compassionate relationships, friends, love... I think resilience has to be seen as the beneficial relationships that you can build, not you as an individual, but with the community. So it cannot be seen as an individual resilience, it has to be seen as a community resilience." - Alicia Vedio
Mabel Regis, a volunteer in the Tree Pod, shared how her life has been shaped by the feeling of resilience, what that means for her as a Black woman and her inspiration from Maya Angelou's poem - Still I Rise.
"I chose to follow spirit, and just to be with it all the time. So much of my life… I don't know what it's like to be loved… Because slavery and colonialism had its impacts on black men and black women. And I was living through those, not knowing. So the way I teach is by talking my story, you know like Maya Angelou and Still I Rise. So resilience was 'put up with it' and like Maya Angelou and Still I Rise and Still I Rise... And I'm very conscious of many, many black women who have not risen again."
Mabel also spoke about the spirit, love, light, Nature that have guided her through her life. These things combined have brought her into connection with trees and community in TreeSisters.
"I didn't think it was strength, because what's got me through is - that I saw myself as a little child, not knowing what I was doing and all I could do was to hold on to the light… The light, this little thing... that is what got me through all my life. The light, that little thing, it came from my mother, because every time I had an exam at school, she'd light a candle. And through all the things I've been through in my 20s, all the way through my life… everything I've been through, every day, I light a candle. That's my mother's gift… So it was literally lighting the candle that got me through everything I got through. And I was protected. And then, I think it's my Dad's love of the trees as a carpenter that protected me, because it was that love that he had, that eventually, I noticed and went to myself 'Oh, that? Okay…' And I started looking around, it's got me here - to TreeSisters"
Mabel also shared her thoughts on the shadow side of resilience, inspired by Alicia's words previously.
You can listen to Mabel speak so eloquently about celebrating all of the women around the world throughout history who have said, in their own way, "no I will not." in this extract of the conversation:
Finding resources and nourishment in Nature is another way TreeSisters volunteers spoke about resilience. Connecting with the Earth in many ways, despite the time pressures and stresses of day to day life.
Social media volunteer Ashley, spoke about her own experiences of Nature supporting her….
"How has Nature and trees helped me? Throughout my whole life Nature and Trees have helped me. Through some of my most difficult decisions and chaotic mind and stress - Nature and trees have helped me.
Trees give off a certain vibration that helps one balance the mind and energies of the body just by sitting, touching or simply standing next to a tree, it will bring a peace of mind like no other. In having a very chaotic or stressful or grief-stricken day, just go out and stand next to a tree or sit at one for a short period of time or a long period of time, it will give you a sense of alertness, peace of mind and calmness.
Sometimes I don't have time to visit my tree, so I'll just go outside and place my feet upon the Earth to ground myself. It is very beneficial and it helps me make my most difficult decisions. There are nutrients in the soil that when absorbed by your feet will create a sense of awakening. I had a very difficult decision recently about my schooling and before I made that decision, I went and grounded myself. Before I made that decision, it gave me a sense of calm, it helped clear my mind and focus back on the task at hand. I made my decision and I feel great about it.
Nature to me is something that I cannot live without. I feel like if we could continue our education about Nature and trees and teach our children how to help provide for the Earth, then the Earth can continue to provide for our children's generation and theirs and so forth and so on." - Ashley Radcliffe
Finally, we asked Tanya to speak to her experience of volunteering for TreeSisters and her perspective of how her volunteer combines feminine leadership and her perspectives on resilience in Nature. Tanya volunteers in the Tree Pod and reviews reforestation project applications, processing them and working alongside our Reforestation Director to do the due diligence on potential new projects.
Tanya talked about the review process in TreeSisters as an embodiment of Feminine Nature-based Leadership and a dance of traditional process and wisdom. This approach is about helping Nature thrive and ultimately shows Nature's own resilience as we work to reforest in degraded areas of the tropics.
Tanya spoke specifically on her experience of the project review process...
"There's a sense that not only is the forest floor being rewoven but also the weft of the community with that forest and the renewal of their relationship. Certainly, in the [recent] project I was reviewing, a key piece of that reweaving is in partnership with the local and the indigenous community. In this particular instance, there was a sense this was already happening, they just need additional help to ensure it happens a bit faster and more robustly. Just like Nature when she grows back in an area, she is already doing what she does best, but for her to do it well, really the biggest thing she needs is the space and capacity to do it without interference. Then if some additional help can be provided so that she can really flourish then she will do just that. The abundance that will be repaid for the efforts are highly likely to be exponential.
What I found most striking from working with the TreeSisters Project Review process, is that while it is thorough and structured, there is a compassionate spirit of enabling and facilitating, rather than owning or driving something. Perhaps this comes from a deep wisdom that knows the work is about enabling Mother Nature to do what she does best - regrow and replenish - and she is never to be 'owned or driven'." - Tanya Adams
We offer our deepest thank you to all of our volunteers who have contributed to this incredible blog. The opinions, experiences and stories here are unique and varied and offer a window into the resilient nature of the TreeSisters community.
We began this process by asking what your definitions and stories of resilience were and you have guided us on a journey of deeper appreciation of what this word means to you, in your relationships with Nature, and in your lived experiences of the world around you.
Through your voices, we hope to have brought insight into what resilience means at this point in time, on International Women's Day 2021.
Patricia is a member of the River Tenders Pod, supporting and nurturing the TreeSisters online community where she experiences a field of support and growth. "Being a treesister has given me a safe place of sisterhood, and of community".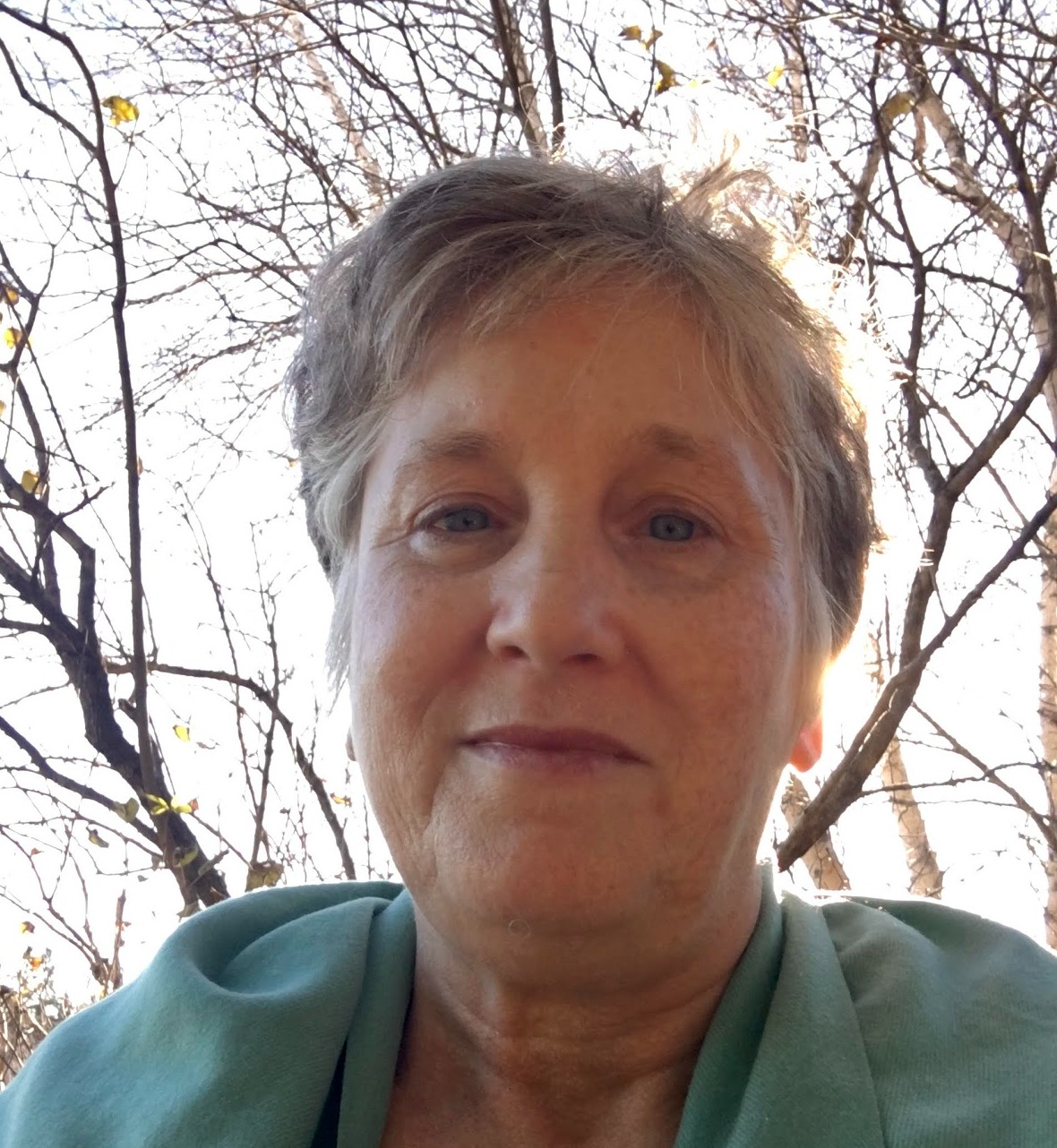 Ashley is a mother of two children and has been married for 15 years. She is a yoga teacher and teaches individuals to love themselves through movement and meditation. She has been a TreeSisters Grove Tender and Social Media Volunteer for two years in Kentucky in the US.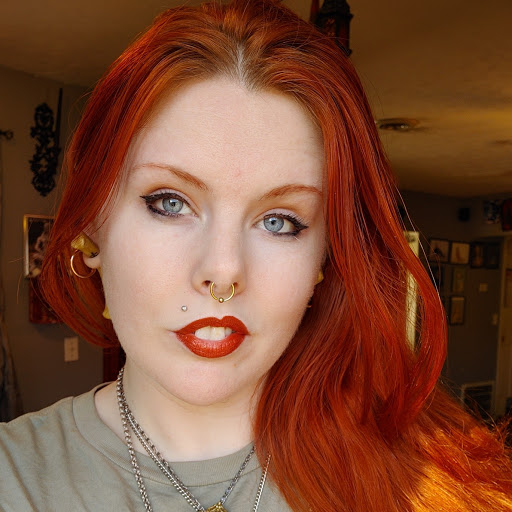 Alicia is part of the River Tenders Pod and the TreePod at TreeSisters and nourishes the community. Alicia's main interest is to make the work of TreeSisters known in Spanish speaking communities.
Mabel's way of giving back is through her work in the Tree Pod, reviewing Reforestation Projects and so beautifully supporting our Reforestation Manager Lauriane.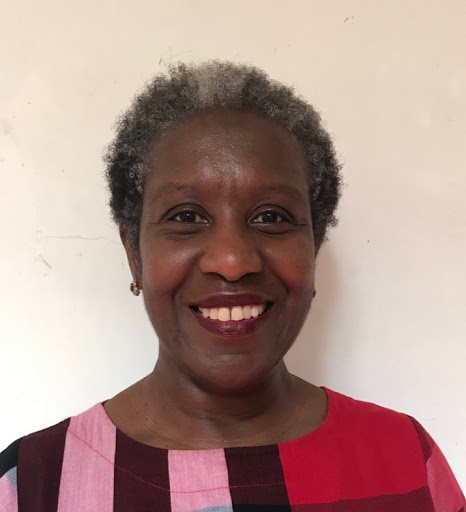 Tanya volunteers within the TreeSisters Tree Pod, where she supports the assessment of funding bids from projects seeking to partner with TreeSisters. She is passionate about balancing economic and social need with environmental need and is a trained healing practitioner living in London.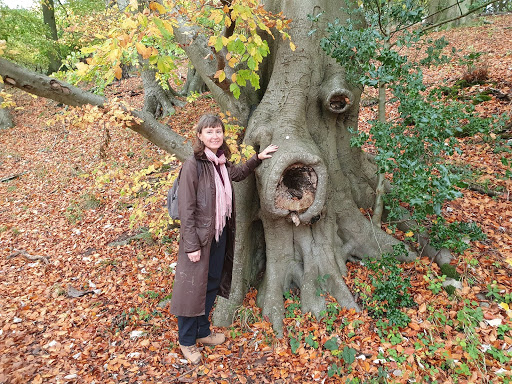 In our beautiful and honest conversation with Mabel Regis, she references Still I Rise', a poem by Maya Angelou. We want to close this blog, by sharing this powerful poem.
Still I Rise
BY MAYA ANGELOU
You may write me down in history
With your bitter, twisted lies,
You may trod me in the very dirt
But still, like dust, I'll rise.
Does my sassiness upset you?
Why are you beset with gloom?
'Cause I walk like I've got oil wells
Pumping in my living room.
Just like moons and like suns,
With the certainty of tides,
Just like hopes springing high,
Still I'll rise.
Did you want to see me broken?
Bowed head and lowered eyes?
Shoulders falling down like teardrops,
Weakened by my soulful cries?
Does my haughtiness offend you?
Don't you take it awful hard
'Cause I laugh like I've got gold mines
Diggin' in my own backyard.
You may shoot me with your words,
You may cut me with your eyes,
You may kill me with your hatefulness,
But still, like air, I'll rise.
Does my sexiness upset you?
Does it come as a surprise
|That I dance like I've got diamonds
At the meeting of my thighs?
Out of the huts of history's shame
I rise
Up from a past that's rooted in pain
I rise
I'm a black ocean, leaping and wide,
Welling and swelling I bear in the tide.
Leaving behind nights of terror and fear
I rise
Into a daybreak that's wondrously clear
I rise
Bringing the gifts that my ancestors gave,
I am the dream and the hope of the slave.
I rise
I rise
I rise.
- Maya Angelou, "Still I Rise" from And Still I Rise: A Book of Poems.
---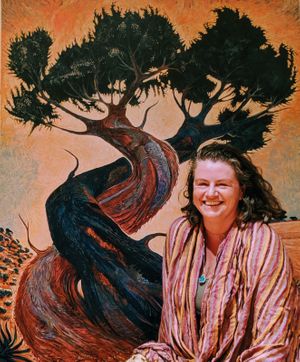 Volunteer Coordinator
The urgent need to reduce, reuse and restore lead me into Treesisters - my spiritual home from home.
I am full of gratitude that my life experiences up until now have all in some way contributed to being able to step into this role as volunteer coordinator with presence and assurity. With gratitude I remember the many, many volunteers that I have nurtured and uplifted as I've worked in Children's Services and with Older Adults over 15 years of community engagement, volunteering and project management for Birmingham City Council, The Springfield Project and Age Concern UK. In all of this work I have brought the process and project management mindset that I learnt whilst working in commercial development for the finance and IT sectors prior to that for 8 years. I am a member of the Chartered Institute of Marketing, a mother, a planter of orchards and a school governor as well as the founding member of 5 community groups across my city. And at the end of the day and my energy dips, I take refuge in dance, the dance of the 5 rhythms to rejuvenate and restore me to balance. In sacred ceremony I pledged to defend the Earth, and here I help make that pledge truth by supporting and enabling the powerful women of Treesisters to literally save the planet through their unique feminnine leadership. Do you hear the call, then find me and pledge too.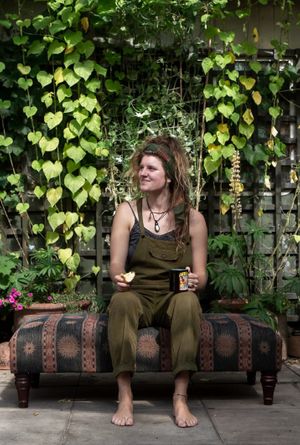 Network Relations and Volunteer Support
Ellie is passionate about people and planet, and sharing the love she feels for Mother Earth motivates her every day. She first became an active environmental advocate within the Extinction Rebellion movement, and firmly believes in a climate justice that is rooted in global and social justice. Having a role in the TreeSisters team brings Ellie immense joy.
In her Network Relations and Volunteer Support roles, Ellie draws on skills developed through years in customer service, administration and multidiscipline studies, as well as volunteer work within a broad range of communities and conscious festival spaces.
Ellie is never too far away from Nature, and honours any opportunity to embrace the Wild, within and without - adventuring, climbing, wild swimming, dancing and creating.
read more blogslearn more about treesisters