Seeing Beyond the Illusions with Woman Stands Shining (Pat McCabe)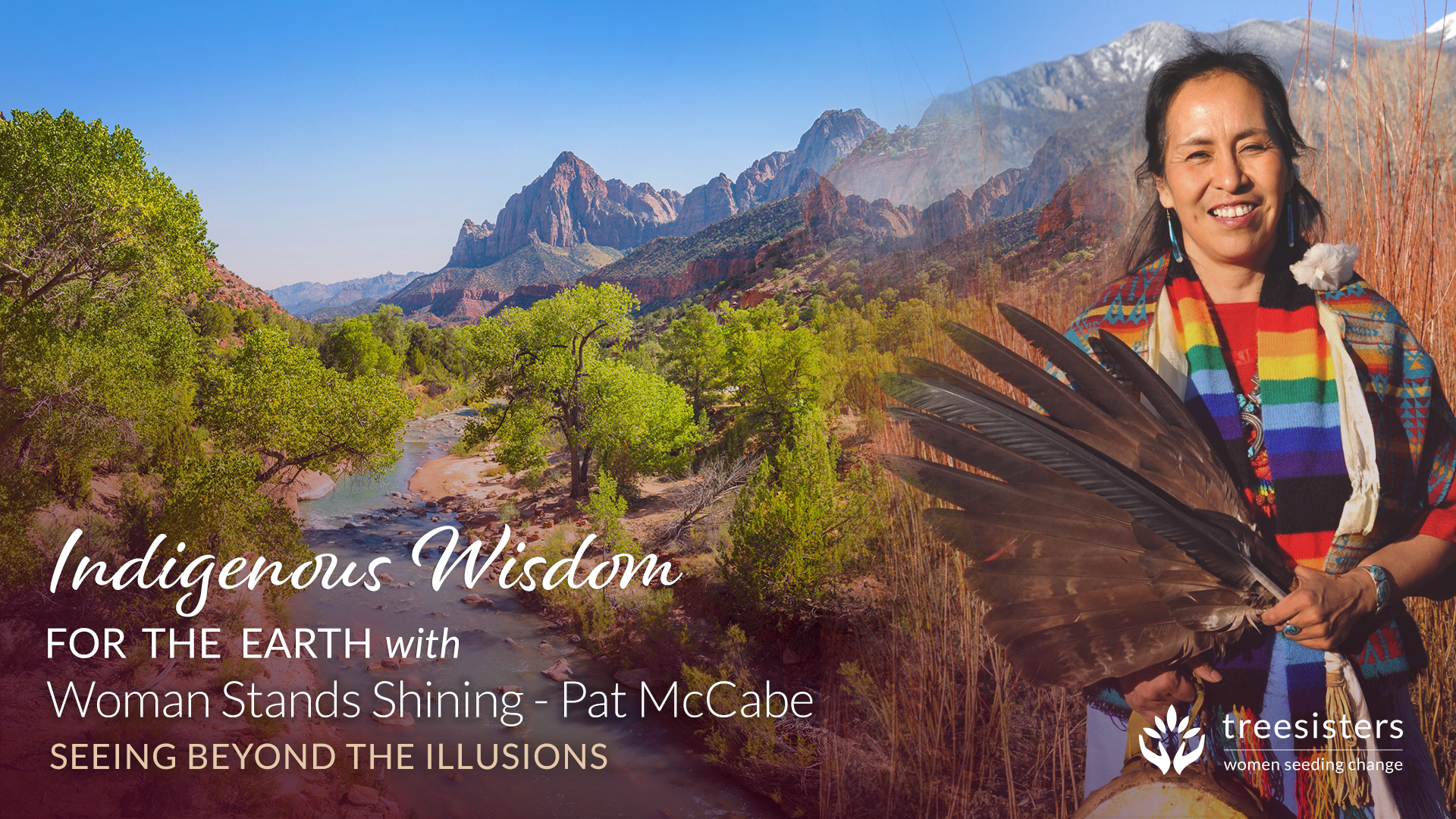 "The truth is that you were born into beauty, as beauty for joyful life. ." ~Woman Stands Shining (Pat McCabe)
Woman Stands Shining (Pat McCabe) takes us through a heartfelt look at what these deceptions are and how it has affected women and all humanity. She speaks of what we need to do to go beyond these limitations and asks us all to remember that we are all born in Original Beauty.

Woman Stands Shining (Pat McCabe) sat down with Clare on a live call. As often happens in Clare's interviews the energy of the conversation comes to life and the result is often one that flows and carries us away. On this call, they speak of:

~ Human relations with Mother Earth.
~ How we've been deceived.
~ Trickster energy.
~ The power of healing these dis-illusions.
You can listen to the call here:



You can read the full transcript here.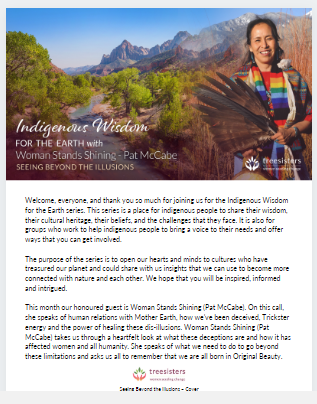 To learn more about Woman Stands Shining (Pat McCabe) please visit her site here.
To remembering we are all born in Original Beauty!
Terra
Music on audio is by Carlos Carty
Attribution license - with Fade in and crossfade edits
on Freesound.org

~~~~~~~~~~~~~~~~~~~~~~~~~~~~~~~~~~~~~~~~~~~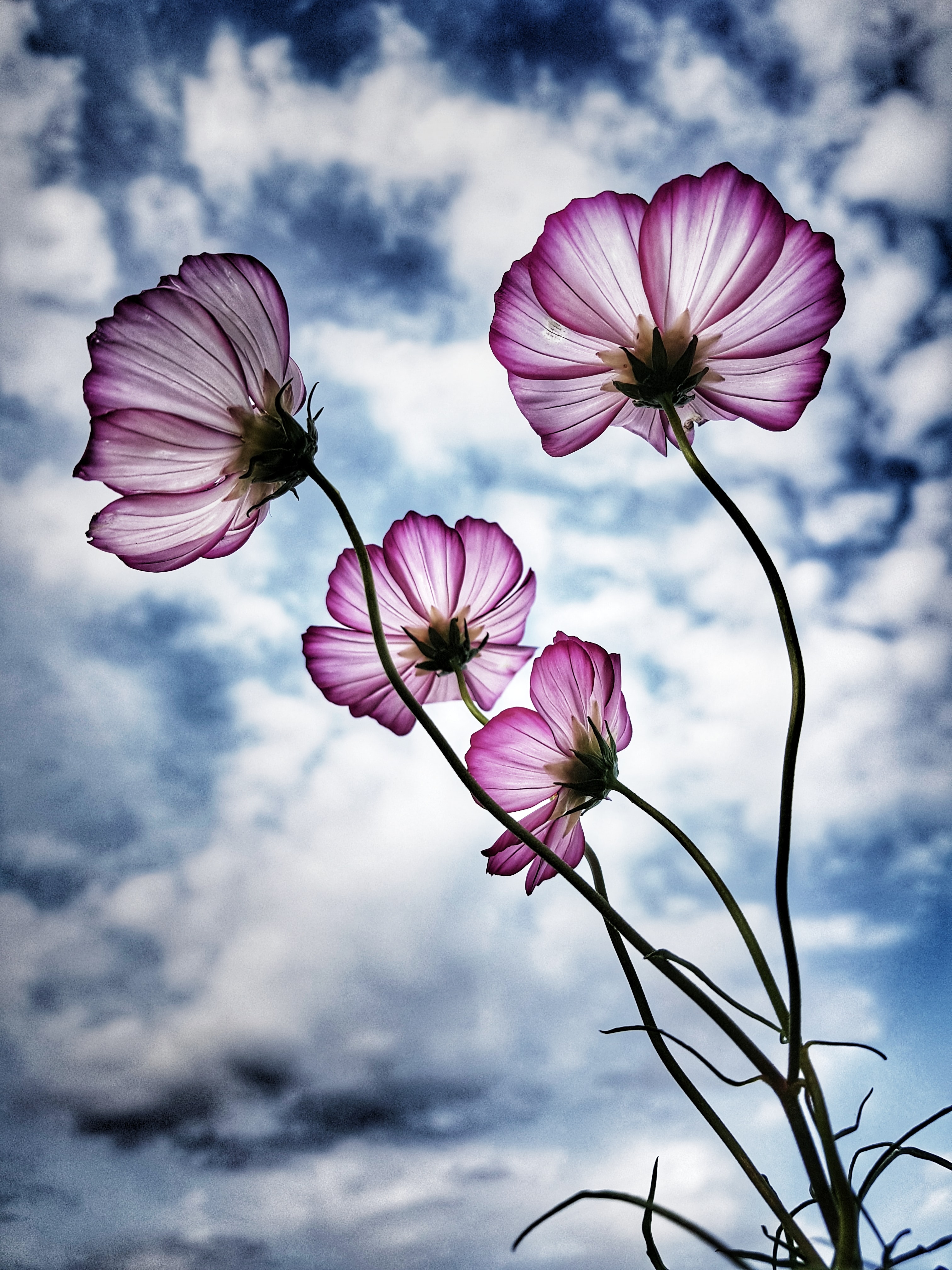 Pat:
And so what I was told was that my lineage had the power to heal me by they said, "If you were to travel back and back and back into your lineage"… that I would come to a place where the women and the men and everybody not only knew about the truth of who the women is to creation and who creation is to the woman, but that they were living it.
And so they told me to just follow my lineage back like I was holding on to a rope and when I got to that place I should just stay there for a while and just soak it up, you know, like I had to know what the truth is.
And so I did that and they also told me that you know, that if your lineage has the power of healing you out of this visioning cycle you are in, then it also has the power to heal your European sisters and it also has the power to...you know, all indigenous women all over the world have a lineage that can help heal this situation and heal your European sisters.
And this spirit helper that was talking to me told me, "and that's what has to happen." So, I went wow, okay.
So, and this brings me to a topic that I really did want to touch on here, in fact I was asked to bring it up here and that is the nature of healing. So, what was proposed to me is this, and I think it is relevant, in so much of what we want to heal today in all directions. So it really helped clarify some things for me, I was told, "All healing is, is the truth and all diseases is, is a lie."
So when we are in disease some part of us is believing a lie, in body, mind, heart or spirit is believing a lie. And so all the healer does is hold the truth firmly within themselves. And the healer is also able to express to the person with the disease the truth in a way that the person with the disease can hold on to.

It makes sense. It clicks for them in such a way that they can hold on to it themselves and they can speak that truth to themselves and it just keeps regenerating. It just keeps generating truth. So, that gets set in motion by the healer. And so, when the vibration of the disease begins to vibrate the vibration of truth then that is what we call healing, they said.

And I thought, "My gosh, no one has ever said that to me before, but it makes perfect sense." So, what they said to me was, "What you need to do is to get women from all over the Earth, indigenous women from all over the Earth and all of you are going to go to Europe and you are one after the other going to speak the truth of who the woman is to creation and who creation is to the woman out of your ancient cultures from each part of the Earth. So you are going to corroborate the truth with each other as the Earth has spoken it to your people, through your people, through the womens lineage and you are going to speak that truth one after another," and she said, you know, "It might take some days for you to do this storytelling but you just do it one after another." And then she said, "At a certain point the vibration of truth is going to be so strong that it is going to address all the deception that took place during the witch hunts in Europe." And they call those witch hunts in Europe an 'Archetypal Wounding of Humanity'.
But that was a big place, you know, it wasn't the beginning of the persecution and destruction of women and the feminine, but there was something about that period where things really crystallized and affected things in a very profound way, so they said, "So, this is where... to do this will address this Archetypal Wounding of Humanity."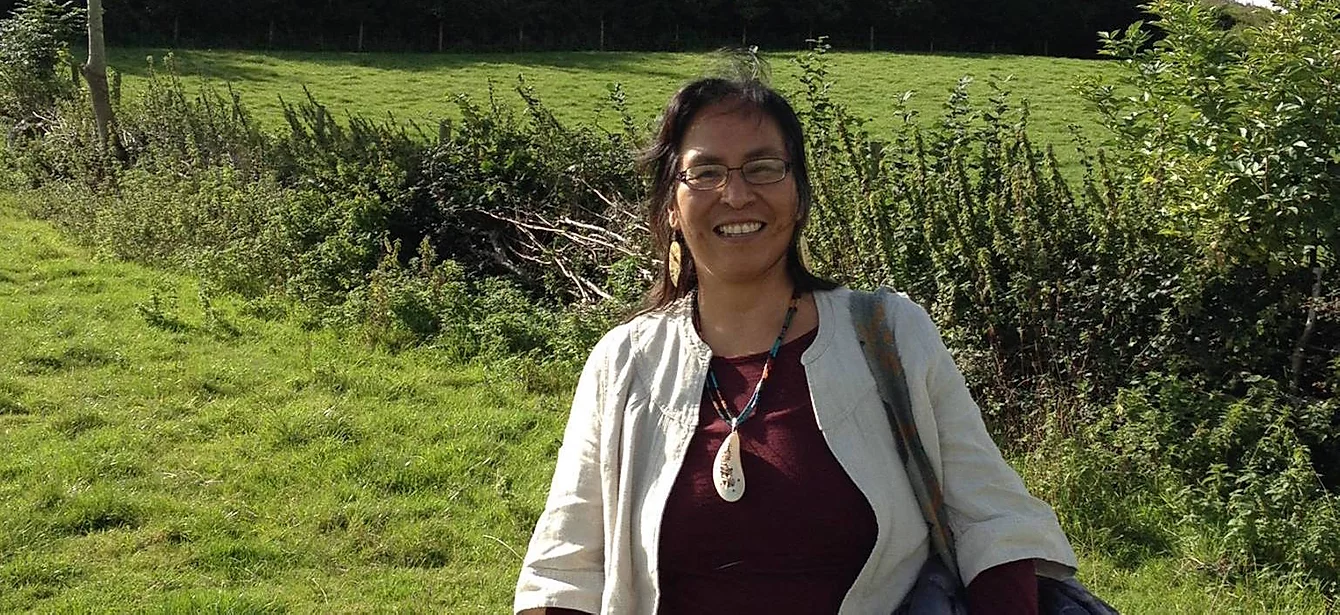 ~~~~~~~~~~~~~~~~~~~~~~
Top photo by KS Kyung Ym
Bottom photo from Woman Stands Shining (Pat McCabe)