Your September Newsletter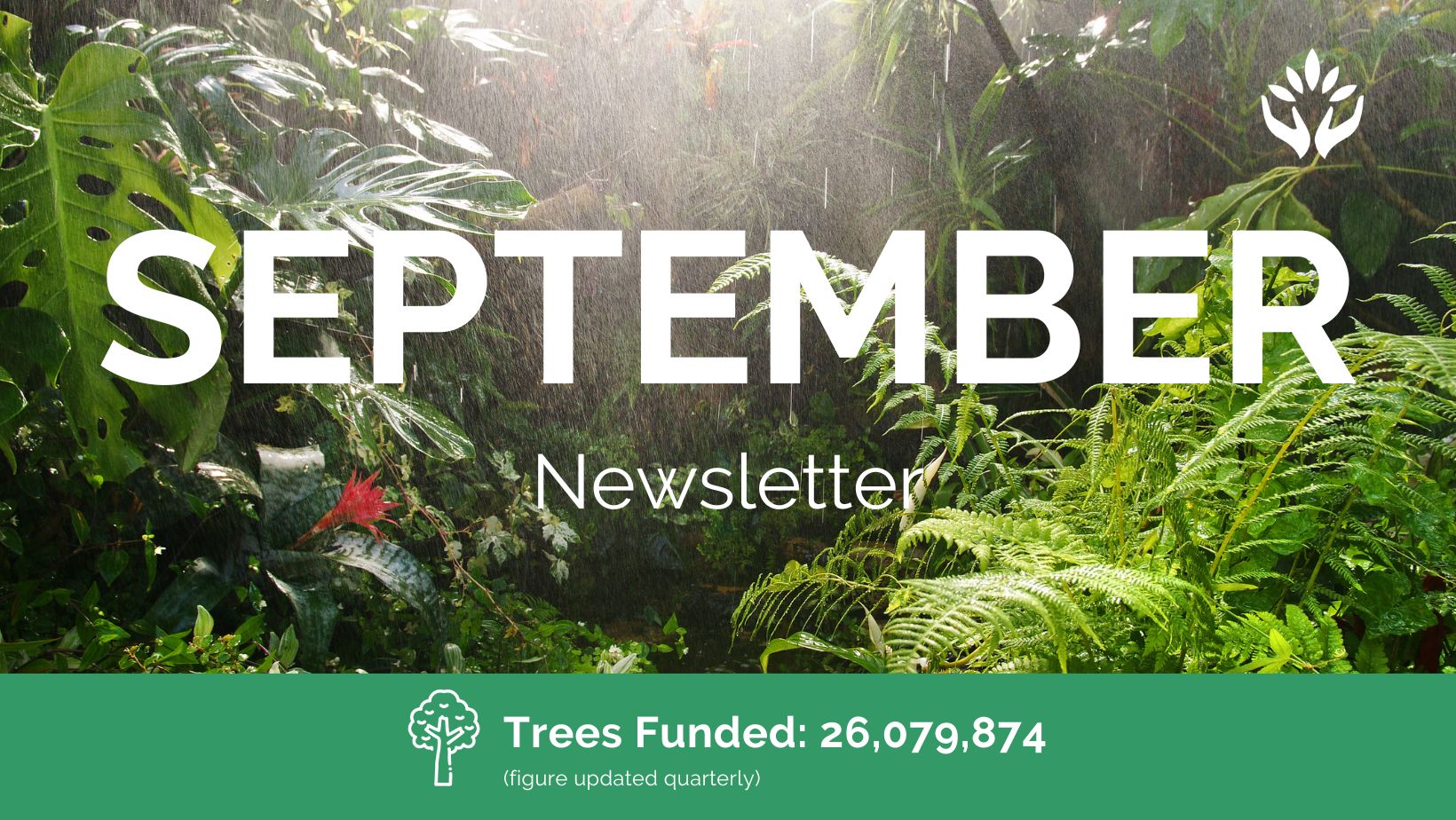 Give Back to Nature. Give Back to Everyone.
While we're incredibly proud and deeply grateful to have planted over 26 million trees, numbers don't mean much if we're not trying to make the world they grow a better place for everyone. That's why we place such importance on our social change work, reconnecting with nature and reminding ourselves that we protect what we feel connected to. It's also why we take immense care to ensure that any projects we partner with can demonstrate that they directly benefit the local communities, people are paid appropriately, their heritage and lands are respected, and women are valued and included at all levels. You can learn more about some of the social impacts of our planting below, or consider supporting this work by becoming a monthly donor. Thank you!

---
Green Cover & Planting Projects
Spotlight on... Madagascar

"I never had a paid job before. It makes me happy to go planting & see the trees coming back." - Zachir, tree planter & mother of nine.

TreeSisters, in partnership with Eden Reforestation Projects, has two planting projects in Madagascar. One is coastal, planting mangroves and improving ocean health; the other is inland, reforesting and expanding vital animal habitats. With 70% of the population living below the poverty line, both projects employ and provide livelihoods to the local community, in addition to reforestation efforts. Now, 60-70% of their workers are women enabling them to lift themselves from debt and put their children through school.
---
Blog: Beyond Trees - The Social Impact of Planting

Did you know trees are only one of the elements of our reforestation efforts? At TreeSisters, we work to ensure that when we fund the planting of tropical trees, they directly and immediately benefit the people most affected by our work and climate change. In this blog, we discuss just four of the many social impacts of our reforestation projects which you helped create through your monthly donations.
---
Fundraising & Partnerships
---
Events & Courses
| | |
| --- | --- |
| | Closing this series of Embodied Forest Meditations, join us on the 12th of September as we explore where the forest meets the canopy and sky. How do we experience expansion and dancing with light and air whilst staying connected to the dark ground of our roots where we began? These live, audio-only, guided meditations are an opportunity to slow down and reconnect to the natural world. |
| | |
| --- | --- |
| | For our latest Indigenous Wisdom for the Earth conversation, we spoke to Sigrid Dyekjaer, a producer of a new National Geographic documentary film, The Territory. Co-produced by the Uru-eu-wau-wau, the film provides a powerful, intimate view of this indigenous community and the farmers who want their land - chronicling a conflict that has profound implications for the survival of a people and the planet. |
| | Registration now open! You are invited to join the next three-month journey of 'Liberating Our Creative Voice for Earth'. Explore creativity as a tool to envision and reimagine a new world, connect with nature and inspire change. Taking place between 16 September - 2 December, all creative mediums and skill levels are welcomed on this online, interactive course to utilise and unlock creativity. |
| | Make time to reconnect to yourself and nature. Not only do those with a high level of "nature connectedness" enjoy better mental and physical health, but studies have shown that they are more likely to act in environmentally friendly ways. Crucial for climate change efforts globally. Explore our catalogue of nature-based meditations to increase your nature connection and to nourish, renew and rebalance. |
Did you know? By supporting TreeSisters, you help restore the world's tropical forests. Your donation supports our entire portfolio of planting partners and projects re-establishing the diverse forest ecosystems, protecting multiple critically endangered species, reducing poverty and mitigating climate change. Find out more about our work.
UK Charity ID. 1149961
Privacy Policy
Don't miss our updates. Sign up to our newsletter here.