How are we preparing to Sing For The Trees on International Women's Day? Georgette Elders and Leonie Boers Story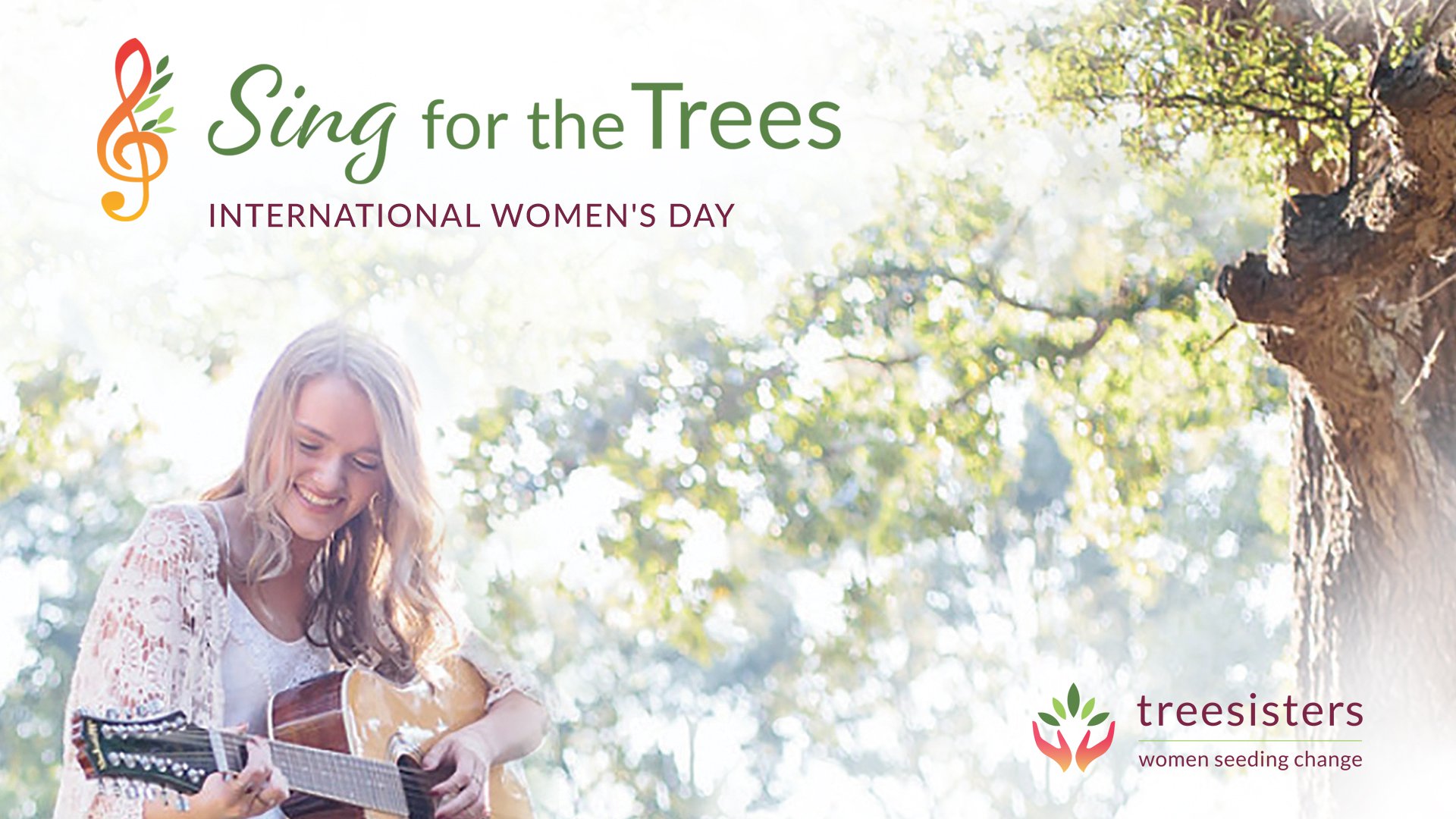 This year, on International Women's Day, TreeSisters are inviting women around the world to unite their voices and Sing For The Trees. We hope that this delicious, beautiful offering will gather women around the world to raise their voices in harmony on behalf of our planet.
We asked some of our coordinators how they were preparing for their own events. We are honoured to share with you a little insight into the preparations for this exciting global event ~
Let's find out who is organising the event:
We are Georgette Elders and Leonie Boers, two Dutch women, living in the Netherlands, who love Nature. Together we started 'De Natuurvrouw' (which means Nature's woman, woman of Nature) Georgette is a dancing and yoga teacher and Leonie is a former English teacher who loves being creative.
Together, we form a well-matched team. With the right combination of humor and earthiness, we express our love for life in a playful and open way.
And how do you both know each other?
Together we have been hosting the Red Tent Twente (full moon circle) for years and from there 'De Natuurvrouw' has emerged. Love for Nature, creativity and love for and working with women is what we both have in common. With "De Natuurvrouw" we would like to take women on a journey of discovery, where they learn to feel again, with all their senses and learn to listen to the non-verbal language of their bodies, emotions and their inner knowing, through bodywork, yoga, dance, lunar rhythms, creating objects and intuitive work. We believe that when you get in touch with your feelings, your own healing power, your life energy can flow again. All our workshops are based in Nature and we work with the seasons.
With our 'Red Tent Twente' we have been donating to TreeSisters for 2 years. We ask a small contribution for our circles so we can pay for the location, drinks and materials we use and the rest is for TreeSisters. As we started 'De Natuurvrouw' we asked TreeSisters if we could be Water Carriers so we could help more. So, for every participant of any of our workshops we will donate towards TreeSisters. We are hoping to start with that by the end of this year.
Tell us a little more about the event you are organising for Sing For The Trees:
We were asked to participate in International Women's Day with our 'Red Tent' in Deventer. We mentioned to the organizer of the festival that we are treesisters and watercarriers and she was very enthusiastic when she heard about it. She asked us if we would share our story at the festival!
Our aim at the festival is to sing together with as many women as possible. At the same time we would like the women attending this festival to feel what it is to have a Red Tent gathering and how nourishing this can be to attend one. And last but not least, we would like to make as many people aware of TreeSisters and raise money for the trees.
Can you tell us a little more about the festival that your event is being held at?
Our event will take place during a big International Womans festival, in a beautiful old church in Deventer, https://www.internationale-vrouwendag.nl/ We will be hosting a red tent twice at this festival and have a market stall where we will be promoting TreeSisters.
The event sounds so beautiful and rich, can you tell us any more about your love and passion for signing?
Singing sets you free, especially chanting can help to connect to our inner self.
Singing has been part of Georgette's life since she can make a sound, It has always been a way to express feelings, thought, emotions. Especially when Georgette sings, there seems to be a connection with all the spirits around and mother earth. Her voice is very unique. Georgette also plays the ukulele.
During our moon gatherings we use drums, to echo the beat of our mother's heartbeat, we also use them during meditations.
Wow, that sounds so wonderful! Are you able to share with us any insight about any of your preparations for the event?
Georgette has been working very hard on a song with her musical group, https://sirenasdelaloba.nl/. I believe that they are nearly done and they will share it with our treesisters when it is ready!
During our full moon gathering in January we mentioned this Sing For The Trees event and asked for help and ideas from our sisters.
We have planned that on the 13th of February for making ogham on slices of wood. We picked ogham because each symbol represents a holy tree. These slices, lots and lots of them, will be in a basket and every woman is allowed to pick one, she can then read on a big board the meaning of that ogham symbol. If the woman likes to hold on to her little slice of wood with symbol, she can put a small amount of money in our donation box.
Next to that, we are working out if we're allowed to hold a small raffle to raise more money. We are planning to ask local shops for a present as a donation that we can use. This is still work in progress.
Finally, is there anything you would like to share with anyone coordinating their own event or considering coordinating a Sing For The Trees event?
Try to get as many women around you, who can help. Talk about trees to anyone! Get people enthusiastic with the idea that all of you are helping mother earth if you raise money or make people aware!
Deepest thank you to Georgette Elders and Leonie Boers, we cannot wait to see how your event goes on the 8th March!
To find out more about the event at Deventer check out their event on Facebook here: https://www.facebook.com/events/249291325973633/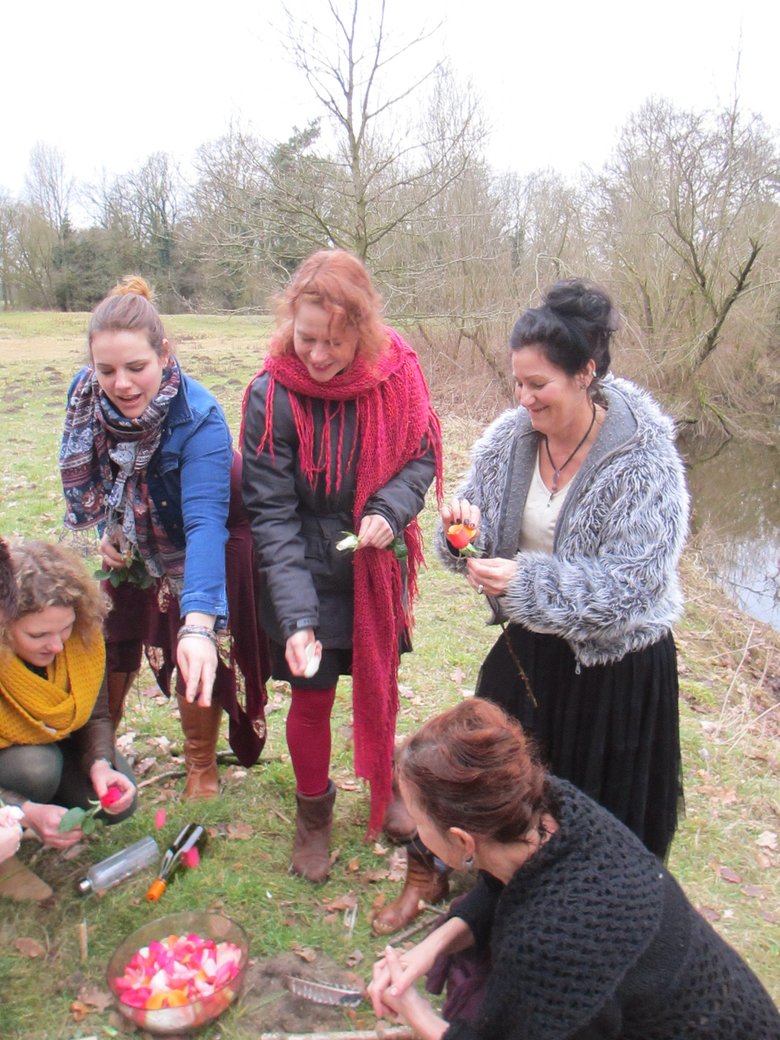 ---
Want to join in or learn more about Sing for the Trees? Please visit our community area called the Nest. Look for the group: Sing for the Trees - IWD 2019
Want to let us know about your own event? You can do so here on the Coordinators form.