How are we preparing to Sing For The Trees on International Women's Day? Geri shares her story.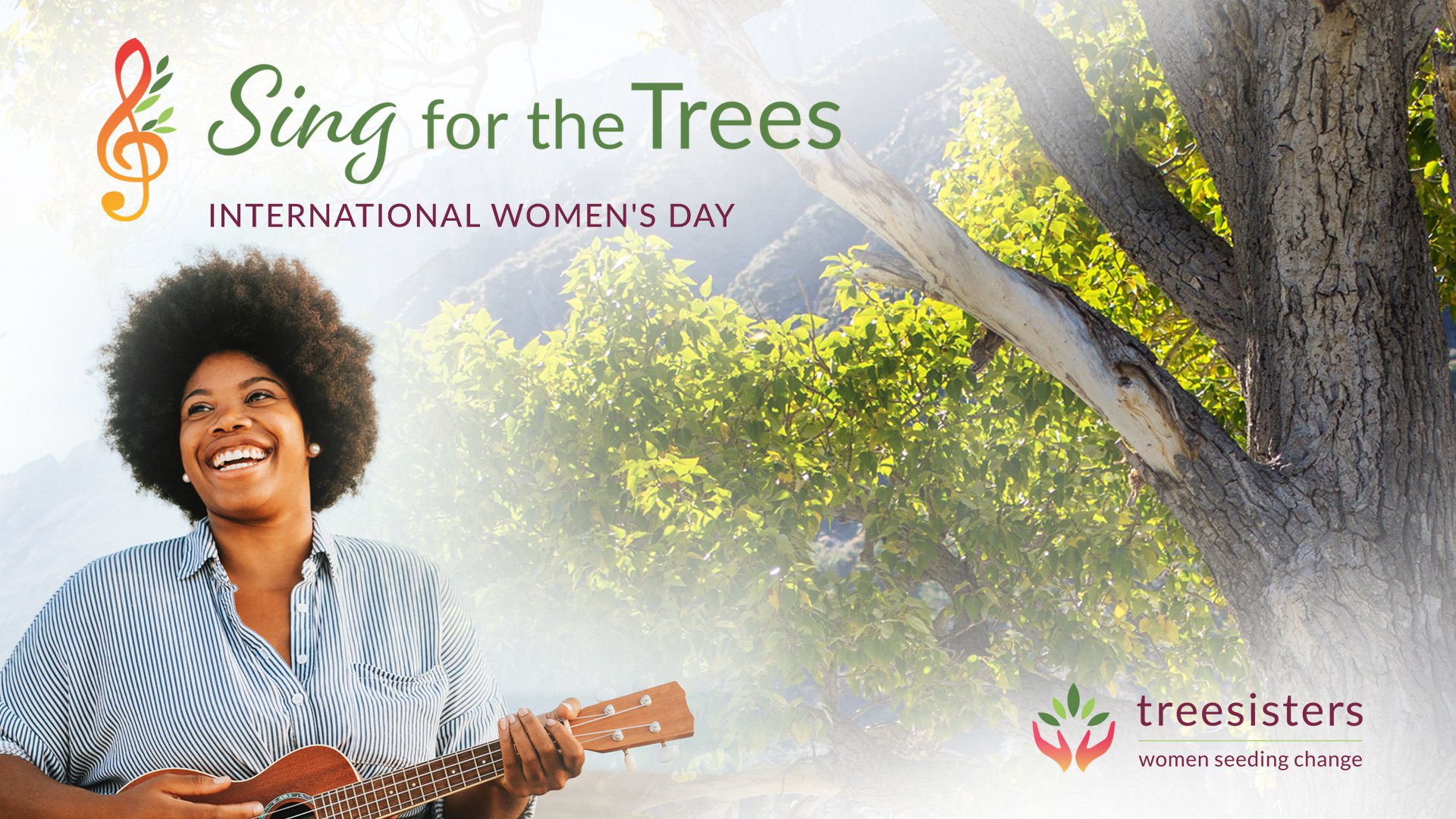 International Women's Day is a focal point in the calendar for women's movements around the world to come together and celebrate feminine leadership. This year, TreeSisters is celebrating the feminine by asking women to gather and connect to Nature though song.
Sing For The Trees is a global activation inviting women from around the world to gather together and unite their voices and sing for the trees in their garden, a local park, a forest, a public park... anywhere!
In preparation for the event, we have asked some of our event coordinators what they have been doing to get ready for International Women's Day. We are excited to share with you this update from our sister Geri Fox.
How did you start preparing for your Sing For The Trees event?
Amongst other preparations, I spent some time meeting with a local treesister for the first time, Joyce Greene, to collaborate on our private Sing For The Trees event which we will be holding here on my land.
We exchanged stories, shared ideas, walked the land, sent up prayers and left offerings at the altar and had tea & biscuits. Later we ate some chilli to warm us up after our brisk forest walk. It was such a beautiful and inspiring day! Thank you for taking the time to come out Joyce!
That sounds like such a beautiful day, have you been doing anything else to spread the word of Sing For The Trees?
I reached out to the owner of a local herb farm who holds frequent events to see if she would get some of her tribe to join us. Unfortunately, she is committed on 8/3 and cannot attend; but she was grateful to hear about TreeSisters and hopes to come to a future circle events! I have asked her if we can share flyers and if she would spread the news with her clients at her herb farm.
I have also spent 1.5 hours on the phone with another friend from Northern California who receives songs and messages from the trees, and has held several Nature-themed events on her land. She is going to provide me with a recipe for a lovely herbal veggie soup to cook up in the crock pot to serve up to our guests, along with some pine tree cookies, made with ground up pine tree needles! We got so busy chatting about talking to the trees and eating Nature-based foods that we haven't even gotten to her sharing her songs yet! I'm looking forward to another call with Sister Dixie.
Wow there is a really amazing energy around your event. Do you have any other plans for your event on International Women's Day?
We have discussed making a Mandala to offer up as a gift to leave for the trees. We haven't ironed out all the details yet; so any ideas are welcome if you have done something similar to this before! As an exercise in mindfulness we will ask for our participants to connect with their surroundings in the forest and engage all their senses, by spending time in silence gathering at least four items they find on the forest floor - not pick or disturb - only what the forest has already freely given. We will use these gifts that Spirit is offering in a ceremony around the fire pit and create a Mandala. I am thinking of creating the Mandala in this fashion:
~ Center can represent our Intention or prayers for the Trees - What brought us here to the event?
~ One line extending out can represent what we wish to let go of and no longer serves
~ Next spoke can represent any prayers we want to send out for others
~ Next spoke can represent counting our blessings/gratitudes
~ Next spoke can represent What new awareness we took away from our time today in the Forest? Or future intentions we are taking away.
Not sure what we will encircle the mandala with yet...maybe cornmeal? I'm open to any suggestions!
We are also offering a grounding meditation at the beginning of the event asking everyone to become the tree, and taking them to that space before we connect over some songs. Then spend time just playing in the forest and bonding with Nature, collecting our Mandala items before re-joining for more songs, some poetry and the mandala making.
Then let's EAT!
Thank you for sharing your beautiful and rich preparations Geri! We can't wait to hear all about your event in a few weeks time!
To find out more about coordinating your own Sing For The Trees event, please visit our group within the Nest. This is a TreeSisters online community which is an exciting place for gathering, discussion and events. If you don't already have an account you will need to sign up here: https://www.treesisters-nest.org/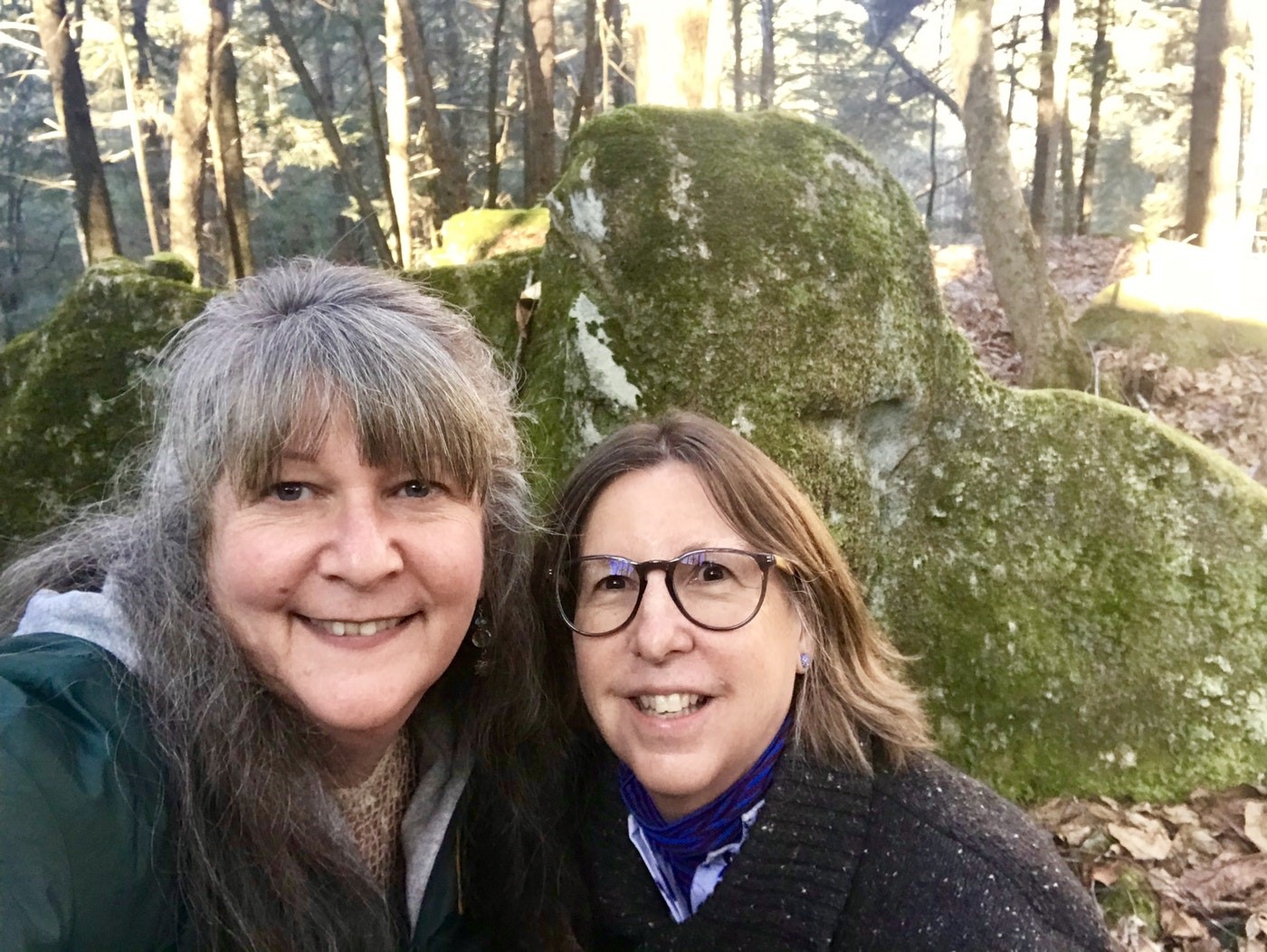 Photo courtesy Geri Fox.
---
Want to join in or learn more about Sing for the Trees? Please visit our community area called the Nest. Look for the group: Sing for the Trees - IWD 2019
Want to let us know about your own event? You can do so here on the Coordinators form.