Singing whilst Sistering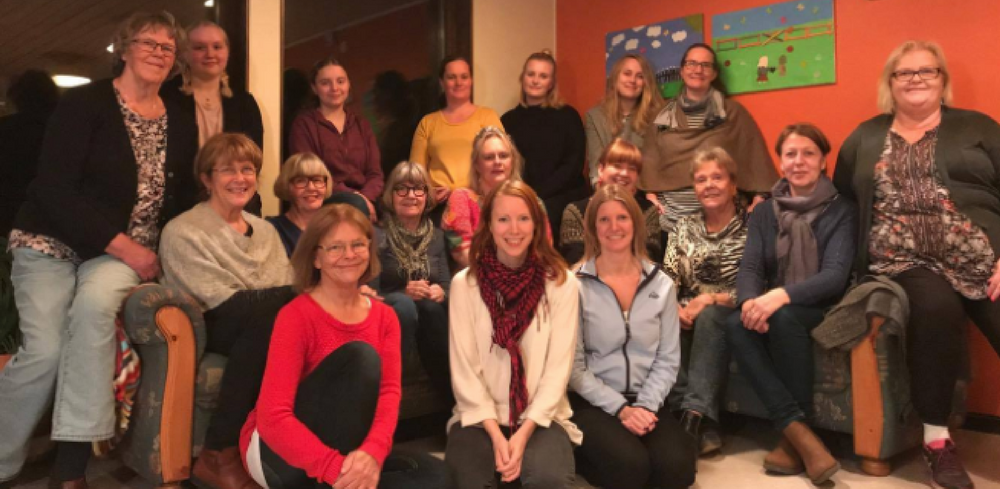 "Everything I invited the women to do was an offering, and I was aware of the vulnerability of women singing and opening up, and so I continuously encouraged the women to listen to themselvestuning into what is comfortable, when they needed to pause and come back to themselves..." ~ Åsa
I recently spent some time with one of our Swedish treesisters, Åsa Larsson to hear about her experience creating a Grove within her women's choir.
Åsa resides 200 km north of Stockholm, had been following TreeSisters for quite some time and was consistently falling in love with our work and mission. She heard about the launch of the Groves project, our local TreeSisters circles and felt a very strong call to attend the initial event. Whilst listening to Jenny, Clare and Kenya introducing the Groves and the practices of Sistering, the importance of the In-breath and the Outbreath, Åsa experienced a strong 'aha moment' and saw that she would be able to bring her women's choir and the Groves project together.
She had already envisioned a women's choir called Körpojecktet TRÅD (the choir Project Tree), that would sing for the trees, and it was through listening to the Groves launch that the idea of how to nourish the women deeply through the process started to seed in her.
Twenty-five women attended the first meeting of the choir and Åsa announced that they were going to raise money for trees through an organisation called TreeSisters, and that they would have a lot of fun doing so! The choir met for nine weeks and each week Åsa offered bite-size TreeSisters teachings. Early on in the nine weeks she introduced the practice of sistering, incorporating it very gently into some of the vocal
warm up exercises each week. She also weaved in the importance of Sisterhood and the potential for its deep connection, the relationship between trees and women and the importance and power of doing things together.
Women approached Åsa at the end of each evening expressing their gratitude at being invited into deeper connection with each other. Many of the choir had not been in traditional women's circles before where it is more common-place to experience these deeper levels of relating. I asked Åsa what supported her to bring ideas such as sistering to a new group of women in ways that were acceptable and non-threatening,
and her response was very clear.
The nine-week choir culminated in a concert for the local community. They shared a mix of songs, some that had been written specifically for the project incorporating TreeSisters Founder Clare Dubois' poetry set to music, and others that were well known and chosen simply for pure singing enjoyment. The combination of the beautiful music, deep heart connections between the women and the underbelly of a passionate commitment to offer hope and possibility in the face of climate overwhelm resulted in a beautiful and deeply stirring evening with potency and love rippling right across the 170 people strong audience.
In effect Åsa offered a pop-up Grove, a short-term, very focussed project that has planted a new seed for the diverse ways in which Groves can happen and the impact of local treesisters gathering in this way. Many of the women expressed sadness at the end of the project acknowledging what a significant and precious gift the deep connections had brought into their lives. This Grove is likely to birth others, it has already introduced TreeSisters to a town, many of the choir are now active
TreeSisters members, and the concert itself raised $800 which will plant 2,338 tropical trees!
For Åsa herself, the project called her deeply and clearly into her purpose and she is exploring ways of offering virtual choirs across the globe through the internet.
The Groves are just one way that TreeSisters can offer women a chance to come together in sisterhood to make the evolutionary shift in consciousness that is needed for us all to become planetary restorers.
TreeSisters also offers courses, meditations, and a library of inspiring information about reforestation and feminine consciousness.
For more information about starting your own Grove see:
https://treesisters.givecloud.co/grove
To watch a recording of the choir concert please see:
https://www.youtube.com/watch?v=iJ_xCWF9ZKM&feature=youtu.be
Written by Jenny Smith
Photos by Åsa Larsson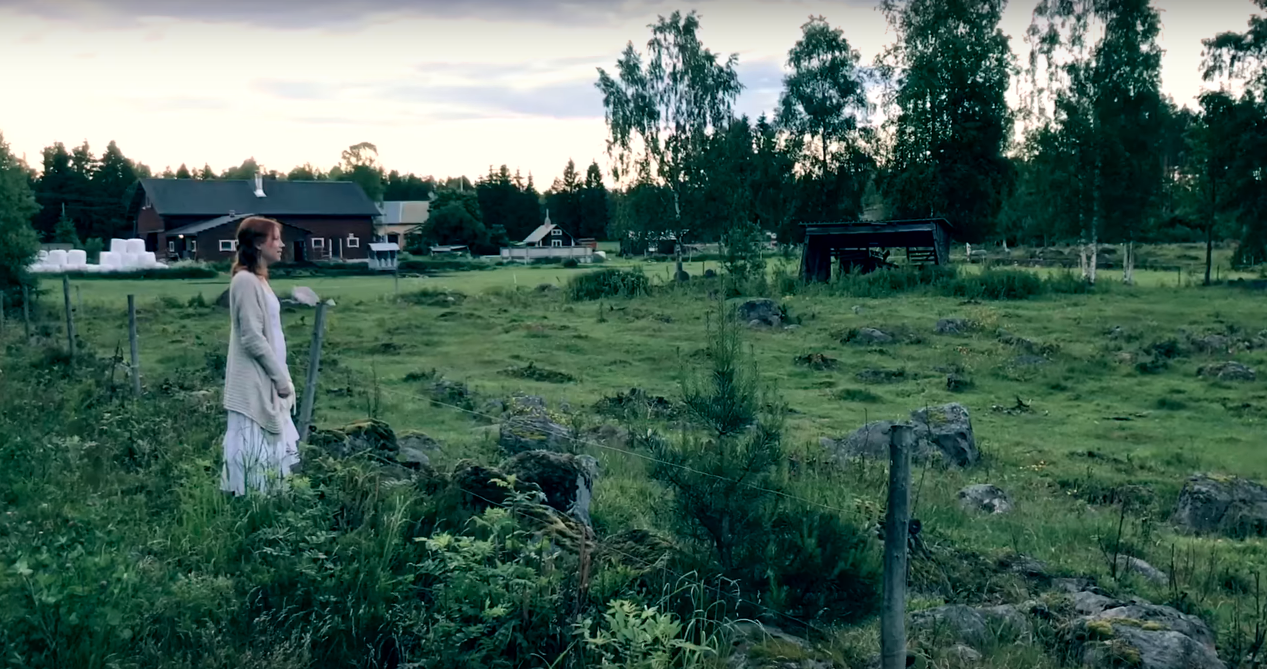 ---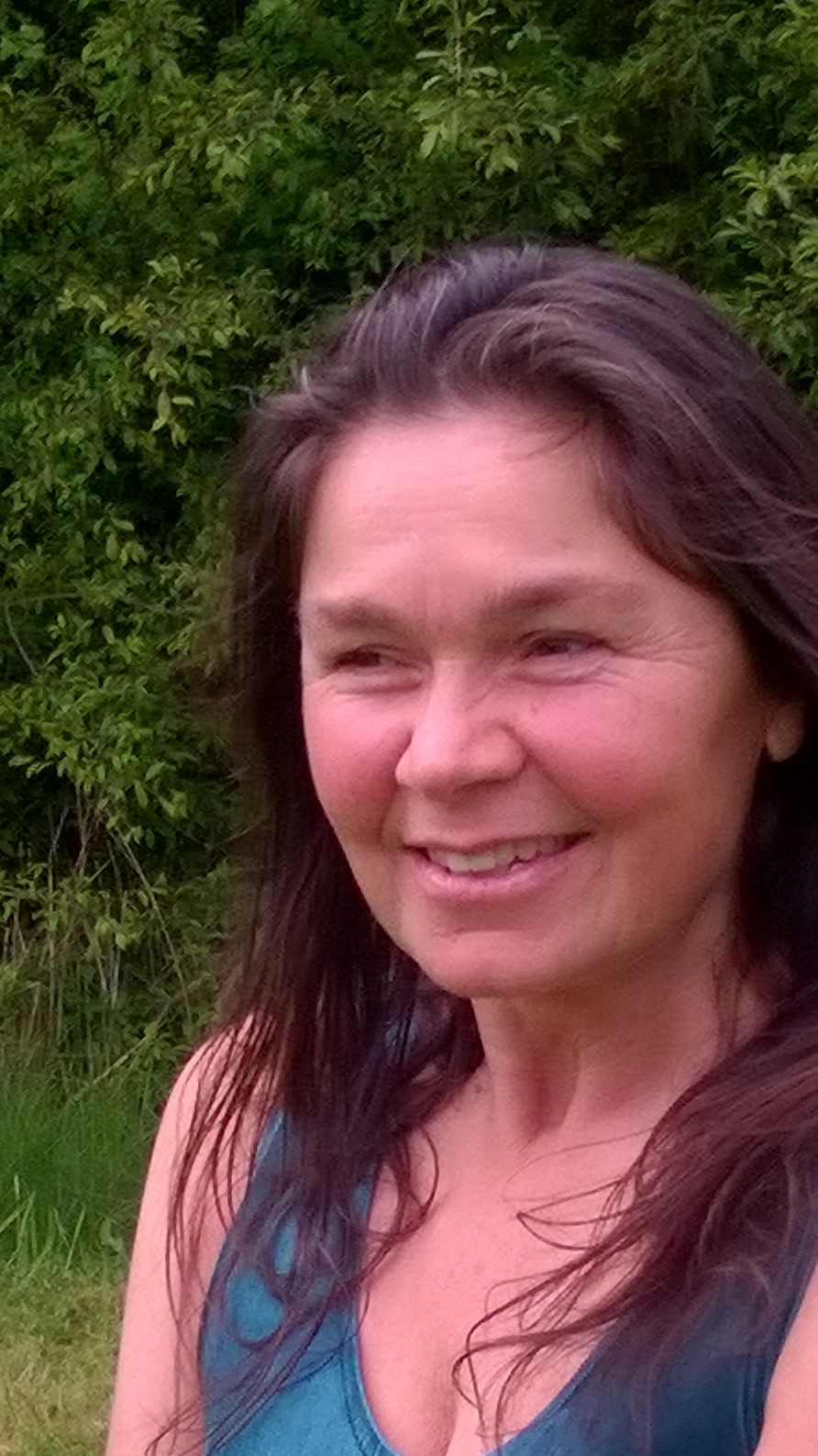 Jenny Smith is the outward co-ordinator of the Groves project – the groups through which local Treesisters gather. She supports women to call Groves into being and to help grow themselves and each other through the process.
Her own relationships with women have been integral throughout her whole life. As the youngest of three sisters and having been part of women's circles from very young, she is extremely familiar with the joys and challenges within women's dynamics. Jenny is committed to supporting women to rise up through limited perceptions of ourselves, rooting down instead into our powerful and deeply knowing natures, and resting back into the interconnected field of love of which we are all unique expressions of.

Read more blogsLearn more about TreeSisters