Sisterhood, Breast Cancer and Fundraising for the Forests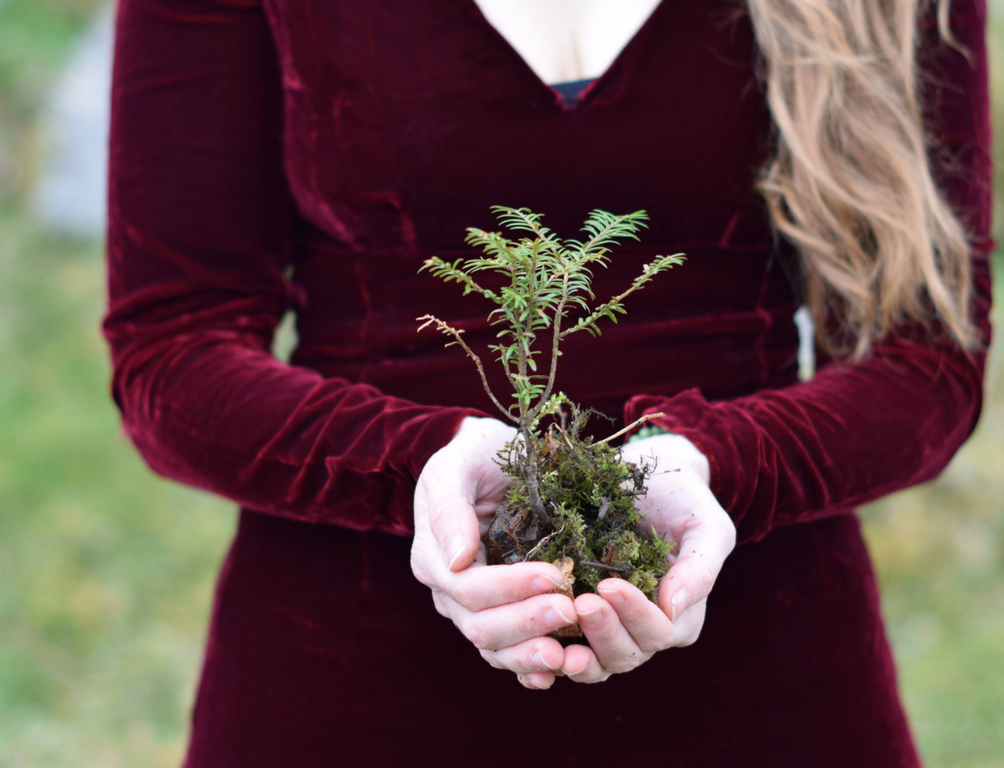 When Lisa first found TreeSisters, she felt an instant resonance with both our Founder and the TreeSisters mission, and decided to join a variety of communities in our network. But it wasn't until she was unexpectedly diagnosed with breast cancer at the beginning of this year, with advice to have both surgery and chemotherapy, that she realized she had a much bigger role to play. She made a life-changing decision to up her engagement in our sisterhood communities, and since then she has brought herself and her gifts to the world in truly extraordinary ways.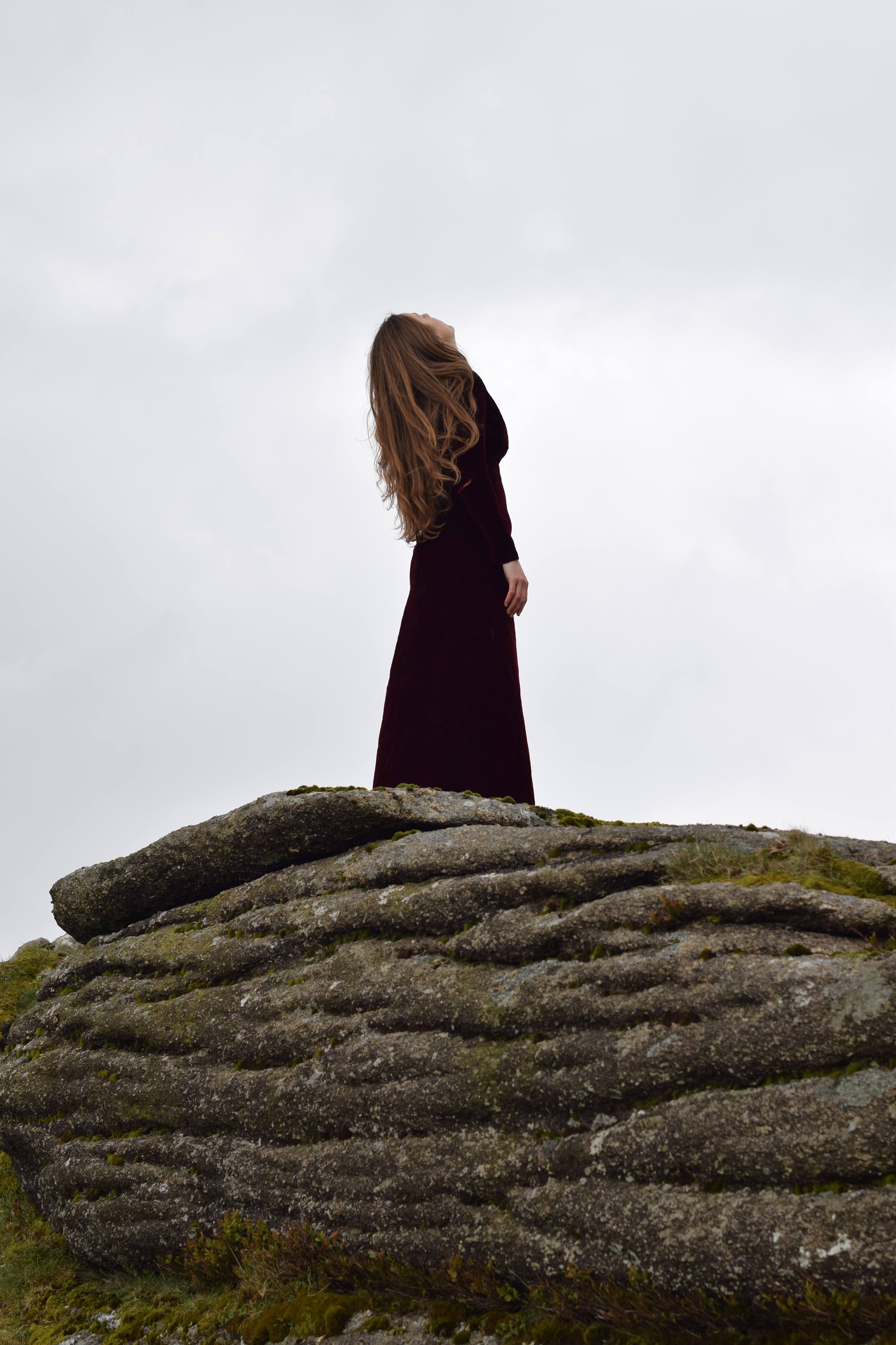 Through the support of the Inner Journey, she began to recognise her own need for support and how possible it was for that to be met inside a trusted circle. She started sharing funny, touching and courageous video blogs and regular updates on how she was, and how much the beauty of nature and sisterhood were nourishing her. She felt herself open more deeply into the teachings of nature all around her, and found the courage to connect with her physical body and all that was moving through it.
Grabbing the opportunity that her diagnoses was offering her, Lisa took every chance she had to speak from her heart about the importance of gathering with women and the urgent importance of reforesting the planet.
"I am doing everything to save my life, and the bigger work is to do all we can to save the planet - that is why I am promoting TreeSisters. When you have cancer, people actually listen to you. I have found my passion. Everything in nature is needed but I feel the most important thing we need is trees, as without them there isn't really a future."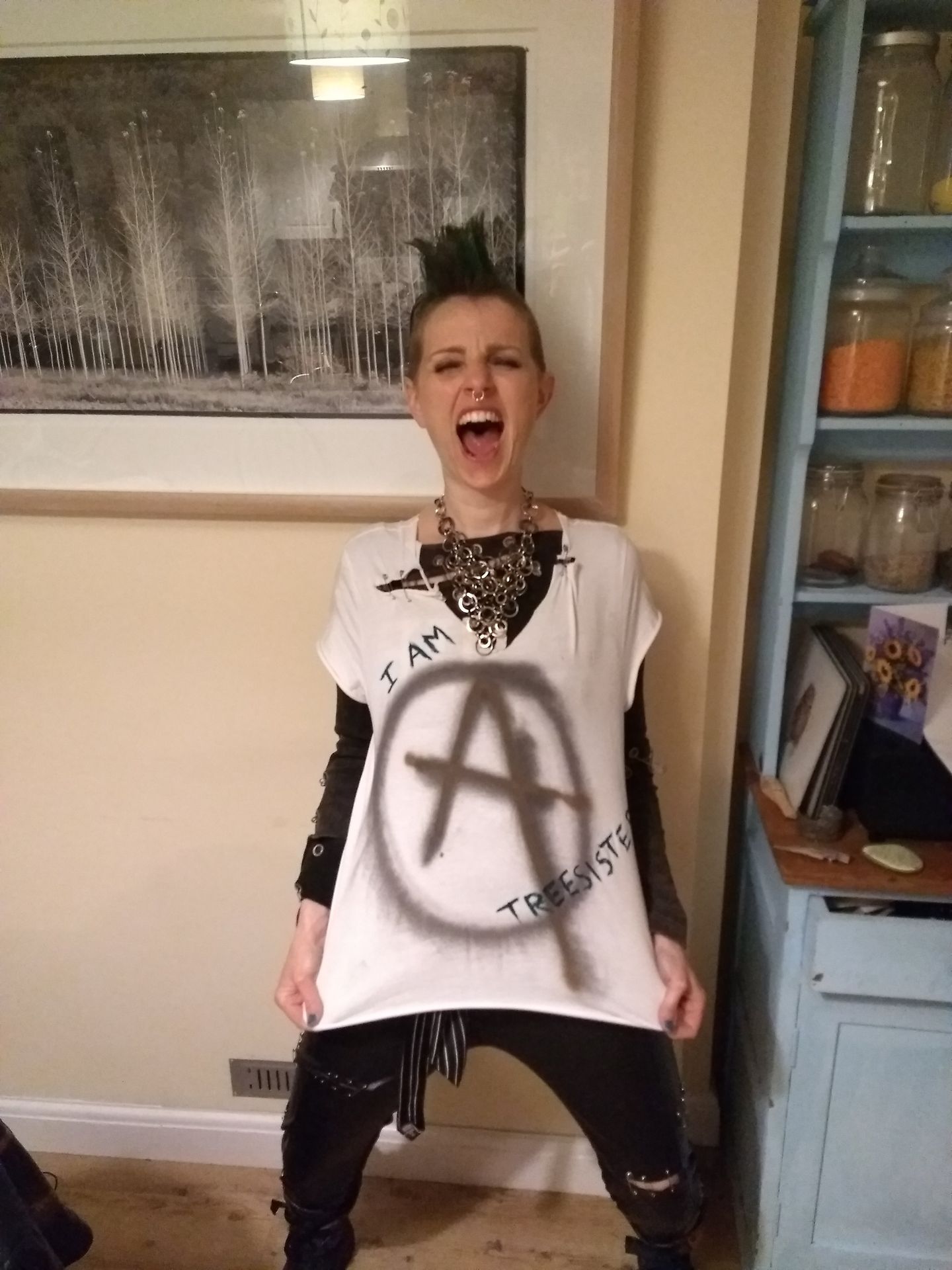 During the activation week of the Inner Journey, Lisa birthed a genius idea to do a pre-chemo fundraiser by shaving her hair, of which there was a lot! She coined the persona of 'Mother Punker' and publicly journeyed through an inner and outer metamorphosis. She made a conscious choice to move away from prioritising people-pleasing and presenting herself as 'Mrs Nice', instead allowing her naturally upbeat humour and joyous outlook to speak the deeper truths that were crystallising within her.
"I am a treesister!!!!! No more Mrs Nice Girl... I'm a mean, green, planet saving machine."
On the full moon of April 30th, supported by a large group friends and family, Lisa had her glorious mane of hair shaved. She sent the hair to the Little Princess Trust where it will be made into wigs for children who lose their hair during cancer treatments. She also collected money for her other two charities of choice, MacMillans Cancer and, of course, TreeSisters!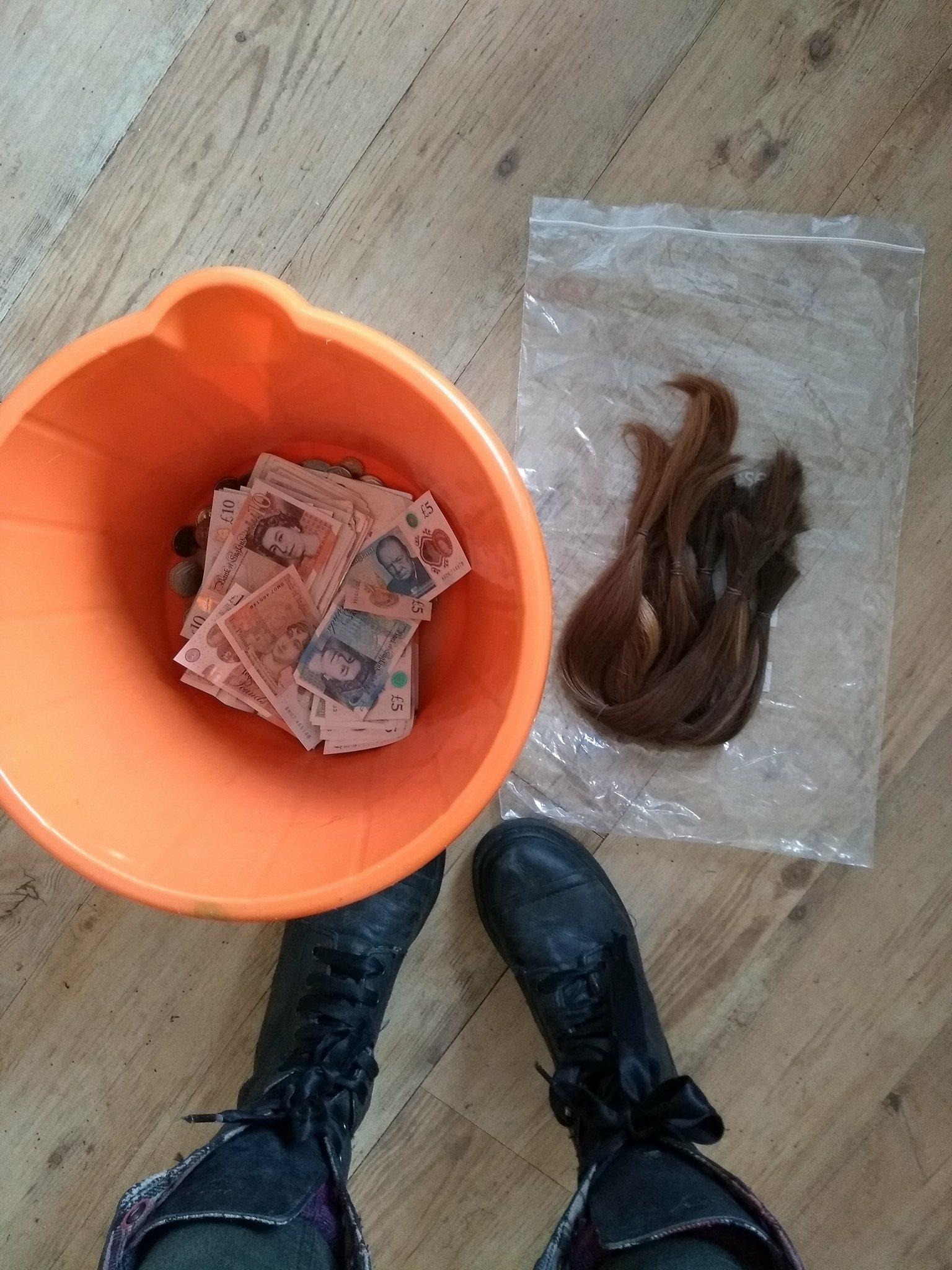 Currently her total raised for TreeSisters is £786 which will convert into approximately 2,900 trees. On Monday 14th May 2018, Lisa started chemo treatment and she is continuing to raise funds through her treatment through her Just Giving Page. Her local newspaper has picked up her story and will be featuring TreeSisters, introducing Feminine Nature Based Leadership to the wider community where Lisa lives.
Reflecting on the journey of the last year, Lisa recalled an early moment in Dartmoor where she found herself promising the land that she would plant a forest in its honour. At the time she simply surrendered to the message, letting go of the logical pull to understand it. In hindsight, it all makes sense now.
"I swore an oath to the land on Dartmoor early last year that 'I will birth a great forest, in honour of you, in honour of me, honour one, honour all'. The words came to me and were witnessed by some very beautiful sisters after a weekend of deep reflection and connection with the land. I had no idea how or what that might mean at the time... but life knew..."
What Lisa has done is astonishing. By letting her heart fully open to what life presented her with, she has inspired women all around the world to choose courage over fear. She has given herself, her community, and the wider world an immeasurable gift. She has demonstrated what's possible when we harness our own energy to an energy field of possibility and hope. This is what TreeSisters is for, and Lisa has truly shown herself to be a treesister through and through.
---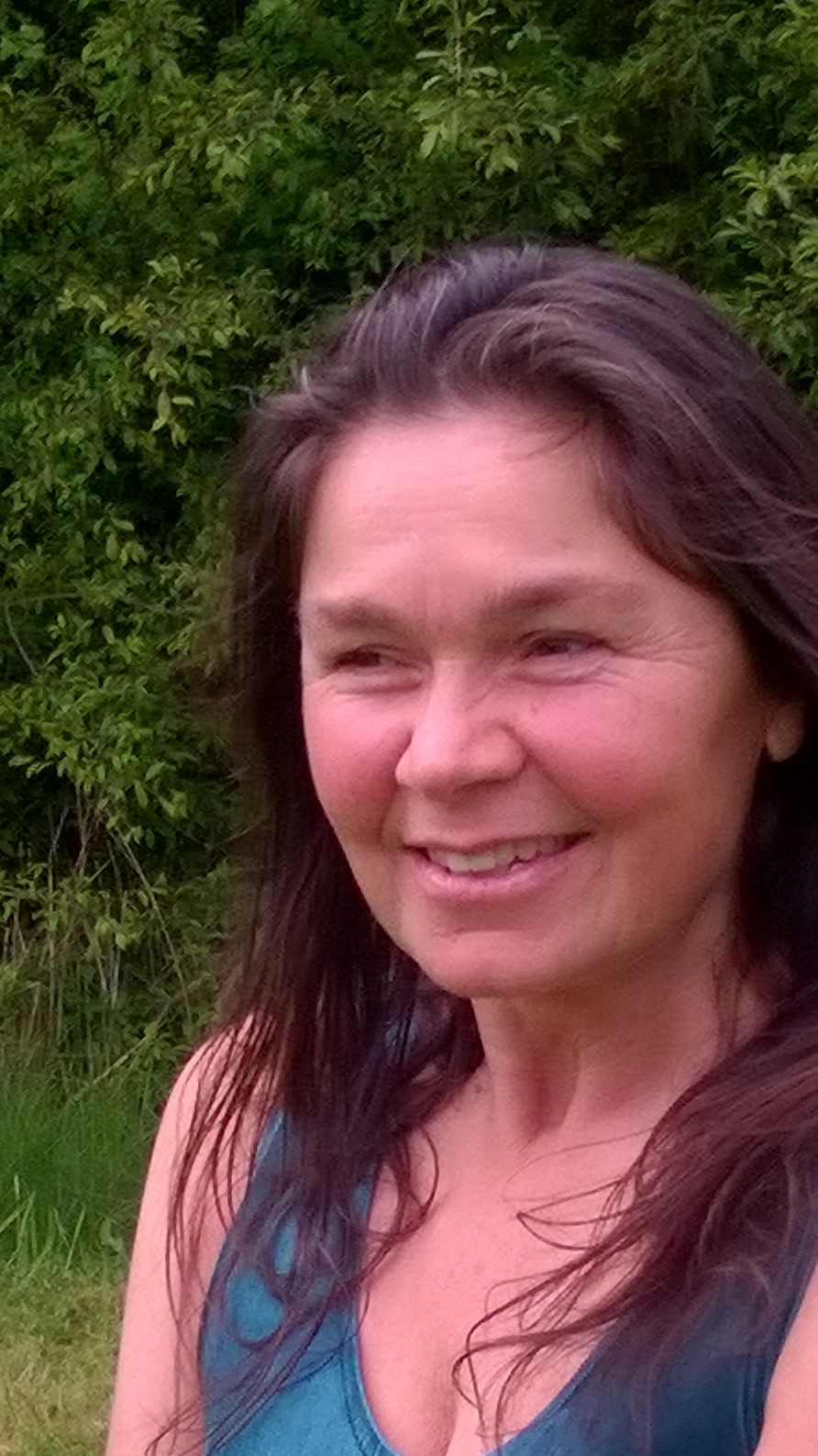 Jenny Smith is a very experienced facilitator having trained multiple teams to work on front line services; being a facilitator of Joanna Macy's Work that Reconnects and co-facilitating the annual Eartheart Women's Initiation with Jewels Wingfield.
Jenny is the outward co-ordinator of the Groves project – the groups through which local Treesisters gather. She supports women to call Groves into being and to help grow themselves and each other through the process.

Read more blogsLearn more about TreeSisters