Star Tree Grove - Tended by Ellen and the Californian Redwoods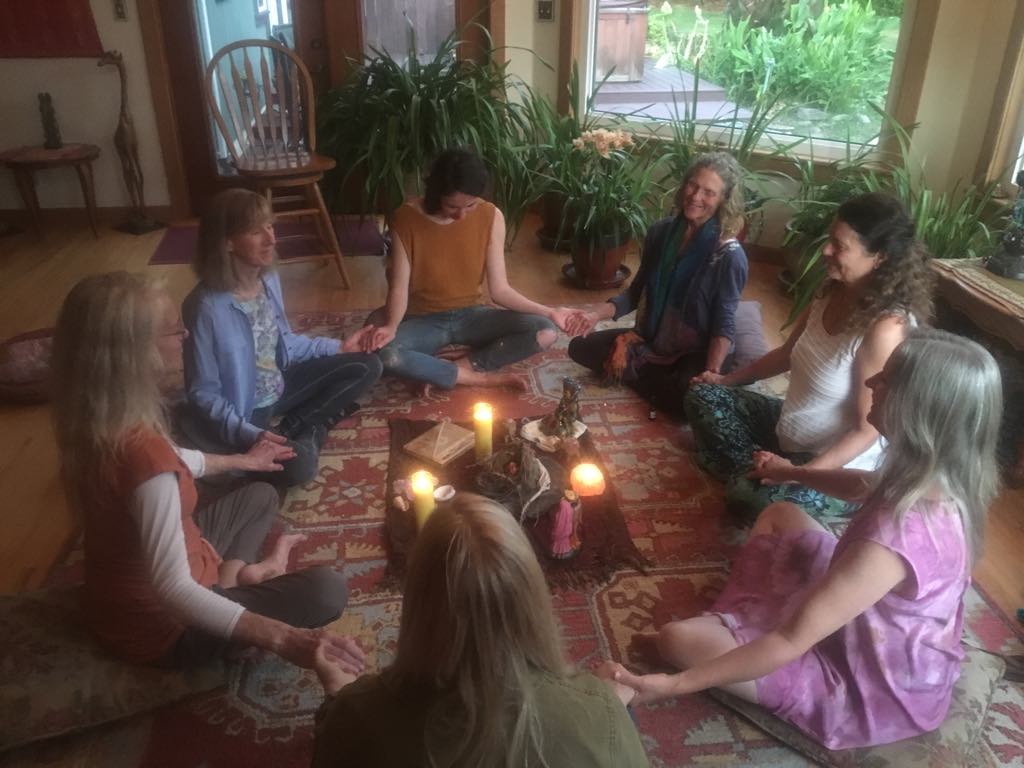 Based in the far north of California, nearly at Oregon, Ellen Davidson is our Grove Tender of Star Grove. Hugely connected to the Redwoods Ellen has been led by these beautiful giants to create a local TreeSisters women's circle, aka a Grove. She had previously run dream and writers groups before, but says it's very different being part of a global sisterhood of support; with its focus on the feminine in-breath of nourishment before the masculine out-breath of action.
'Anyone who is thinking of starting a Grove I'd like to really encourage you it's so nourishing for me and all the women in the circle, it's palpably different to other women's circles I've hosted or been in, there is magic in this'. ~Ellen Davidson Star Grove Tender USA
Ellen joined TreeSisters and had taken some initial steps of connecting with a specific tree and inviting her best friend. Things hadn't really taken off at this point, but once Ellen discovered the Groves something lit up, invitations were sent out, 13 women accepted her offer and Star Grove was born!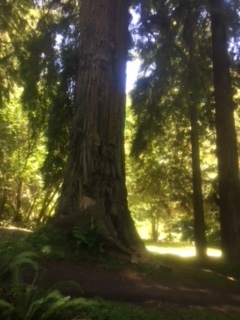 Star Grove is evolving and finding its style. It has drawn women that historically have been very active in the protecting Redwoods and protesting against logging and is naturally starting to lean towards a strongly nature based and spiritual identity. It started with a strong inbreath focus, trying out practices of Sistering, and is making its way around the TreeSisters map - The Blueprint to a Restorer Species. Ellen as the tender sends out the meditation links and then brings the energy of each point of the map to each monthly session.
Ellen has had a process around finding her authentic expression of feminine nature based leadership. Having experienced strongly patriarchal models in the past she was tempted to simply call the group and allow the process to unfold, but in doing so she witnessed too much floundering and a lack of containment and holding. With support from our community of Grove Tenders Ellen 'stepped back up' and lightly steers the gatherings so that they retain clarity, focus and create a field of safety for the women to drop more deeply into.
'At first there was floundering, I didn't want to do patriarchal mode of I'm the leader so I dropped it completely - but there are a lot of beautiful powerful women so one would take us there, one would go here and we lost our holding container. So I leaned back into the holding container of TS and then offered some containment to the Grove and this has resulted in a much more harmonised and expanded field'. ~Ellen Davidson Star Grove Tender USA