The story of one of our first Irish Groves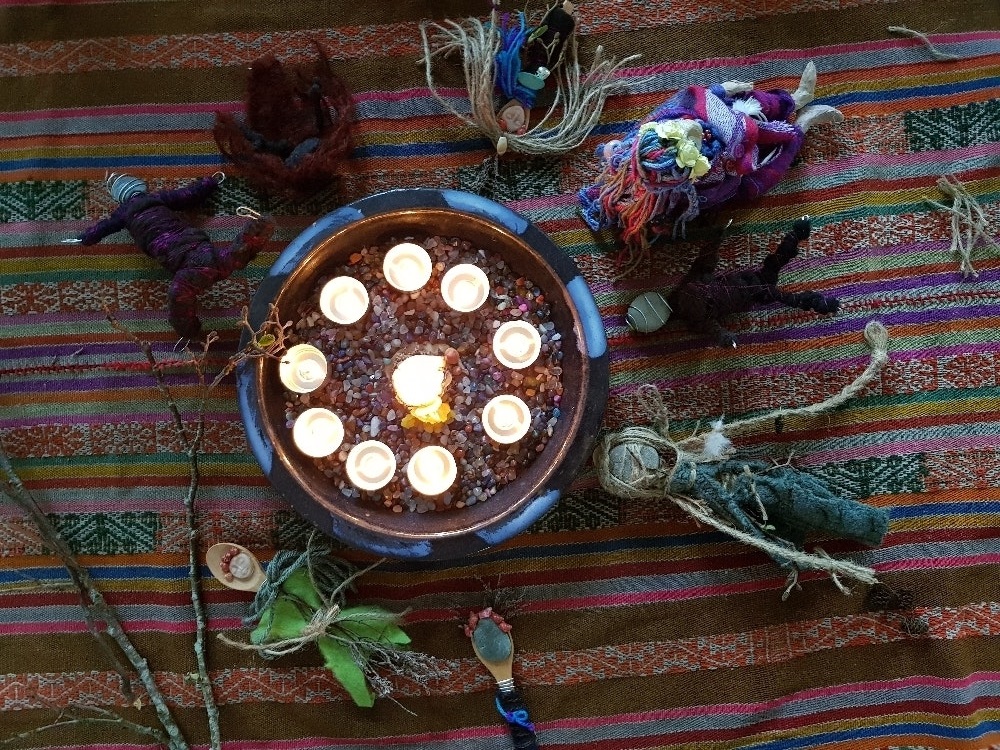 Jen Wallace is one of three treesister Grove Tenders for one of our first Irish Groves. Here she tells the story of this young circle and how it is finding its way so beautifully amongst the women and the trees of Southern Ireland.
---
'Our Grove in County Cork, Ireland was dreamed into being last year. I have lived here eight years and during that time have travelled to the city for women's circles. As the connection with this place has deepened in me so has my need for deep meaningful human connection here.
I just loved the idea of women walking over fields and down boreens (what we call small tracks here) to gather together. I have two dear friends with a similar vision and over a period of a few months we talked about how we would make it happen. I went online and found a few formats for circles and it was while searching I came across Treesisters Groves . We were all familiar with Treesisters and the important work they do. The Grove format seemed to be everything we were looking for, it provided a structure, a sense of greater purpose and a common theme to connect around.
We set a date and each contacted a few friends who we would like to sit in circle with. We had decided that after the first 2 circles we would close the group and have nobody new coming for the next 8 months. This was to allow us to deepen our relationships in a safe space of growing trust. We now have 9 women. At the first meeting we used a large blank painting canvas and paint and pens to create a collaborative vision of what we would like from the group. We have held four circles now and have settled into a loose structure.
In advance of the meeting we share information on the particular tree we will be working with that month and individually try to meet a tree in the weeks for the meet up, loosely following the ogham tree calendar.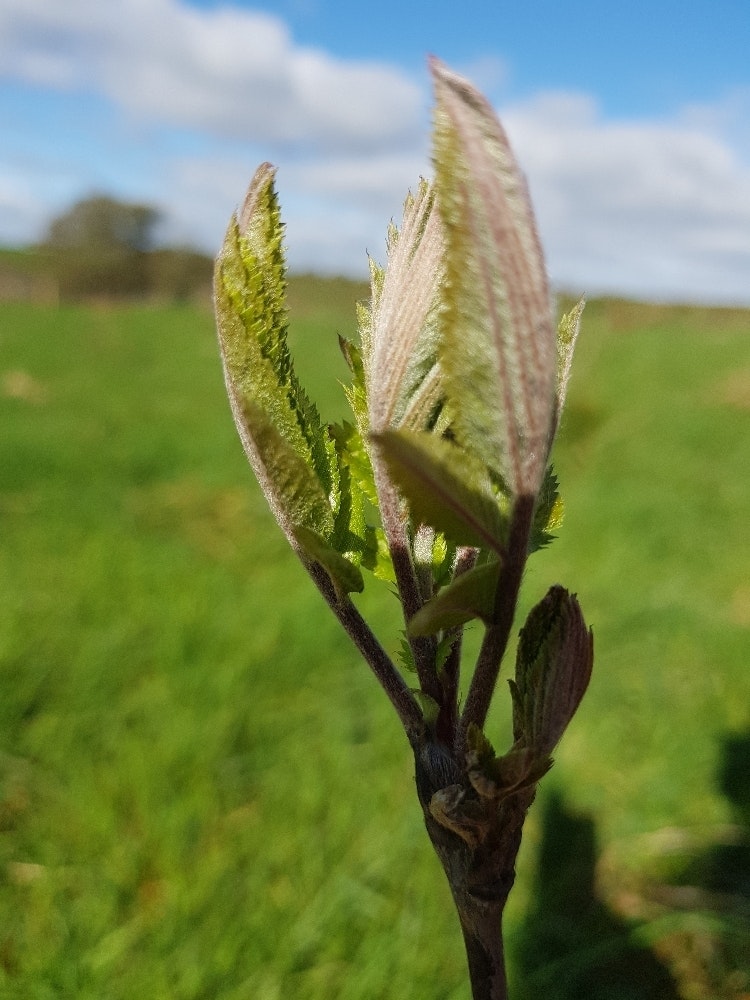 We open the circle by greeting each of the four directions and elements, followed by the Treesisters Pledge. The opening and the Pledge are typed out on paper and we pass it around, reading a section each. We also remind ourselves of our guidelines around confidentiality and how we use the talking stick. Each woman lights a candle from our centre one and we light a candle for each of the sisters who can't be there. Then one of the women leads us in a meditation. After the meditation we share and witness using the talking stick. We often begin with our experiences of meeting our tree, it works well as an icebreaker.. The sharing can last anywhere between 40 mins and 2 hours. When we are all done we move outside for a small ritual ( like seed planting) or a nature connection exercise. When we come back in we have tea and treats and sit around for an hour or so crafting and chatting.In our chats we bounce ideas for outbreath activities. In our crafting we have worked with terracotta clay and we have made spirit cloths and spirit dolls.
To finish we stand and hold hands and say thank you to each sister. I envision the format changing as we grow. We are a young Grove so our main focus is on the inbreath at this stage.
Our outbreath activities so far include making donations to Treesisters at the circle and participation in a tree planting day in February. We planted here on mine and my partners land, a 2 acre field in part for for planting native woodland and part rewilding. With the help of the Grove we held a community planting day where we had about 30 neighbours and friends plant an lulch over 400 saplings, and we had food, campfire and marshmallows for kids big and small! We got our saplings through Trees on the Land, an all Ireland initiative where landowners, community groups, councils etc can apply to receive native trees.
Our Grove will now also be involved in the ongoing care of these trees..
What I didn't expect to get from the Grove is hope. In these difficult times meeting in genuine sisterhood gives me hope. I truly believe that circles of women not only nurture each other but also their families, community and the wider world. To be a Grove Tender brings me a deep sense of peace, this work is vital and I am honoured to be part of it. I am grateful to Treesisters for all the work they do and for giving us the tools and support to make this happen.I am grateful to my fellow sisters for showing up in their beautiful authenticity and vulnerability. May we all feel supported as we step into our role as a restorer species'.
~~~~~~~~~
Photo is of Spirit dolls and alder twigs around our central candles.
For information on TreeSister Groves and Grove Tending please go here.
Jen credited treesisters Glennie Kindred's wonderful new book Walking with Trees as a source of inspiration for Druid based tree-lore - you can find out more about her work here and if you buy her book here using the code TREESISTERS you will be given a discount.