Stronger Together: Celebrating Earth Day with Sister Zeph

You'll find some of the interview highlights are below or click here for full transcript.
Our first story in our Earth Day Celebrations series features a woman who, quite simply, leaves me speechless. Sister Zeph is a Teacher, Women's Activist, and Philanthropist who risks her life every day in Pakistan to educate girls. Since launching our Journey to a Billion Trees last October, she has inspired the girls in her school to become treesisters and start planting trees! It was an honour to sit down with Sister Zeph and have our conversation speaking to a life well lived in devotion to sacred activism and a love for women and trees.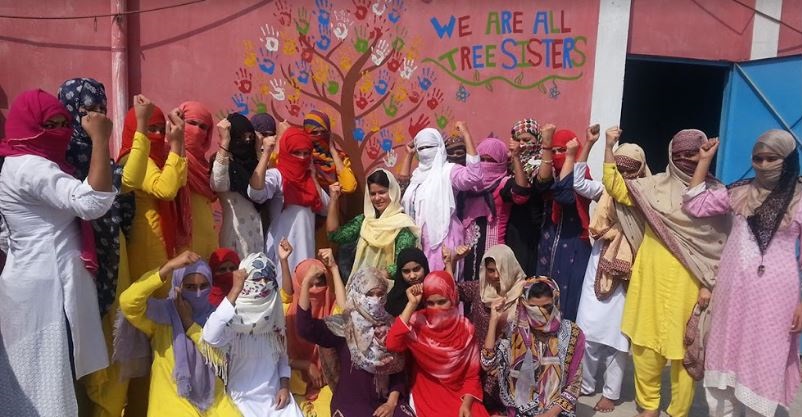 Interview Highlights
Jocelyn: Sister Zeph, what have you been up to since we last heard from you in October when we launched our Journey to a Billion Trees?
Sister Zeph: We have 15 teachers now and everything is so beautiful. I am blessed to have many little children and we have started giving education to boys as well, so that from the very beginning we can build this foundation in their minds and hearts why it is important to respect woman, and man and woman are equal, and for the environment and for the future of our world we have to work together. So a lot has been happening.
Jocelyn: Wow! We are all celebrating with you here at TreeSisters... I've seen some really gorgeous photos and some very happy faces with some little seedlings at your schools and I am curious about how you're tending to those little seedlings and sprouts.
Sister Zeph: At Zeph Centre we have started this program where we will help them to learn how to plant trees and how they can grow flowers and small things like this and we are teaching them so much about environment and how they can protect our environment by planting trees.
If we really want to change our world and bring back that natural environment, we have to focus on women.
Because these are women who give birth to the future and these are women who give training to the future, these are women who tell men and to the women and their daughters and their sons how to live their life.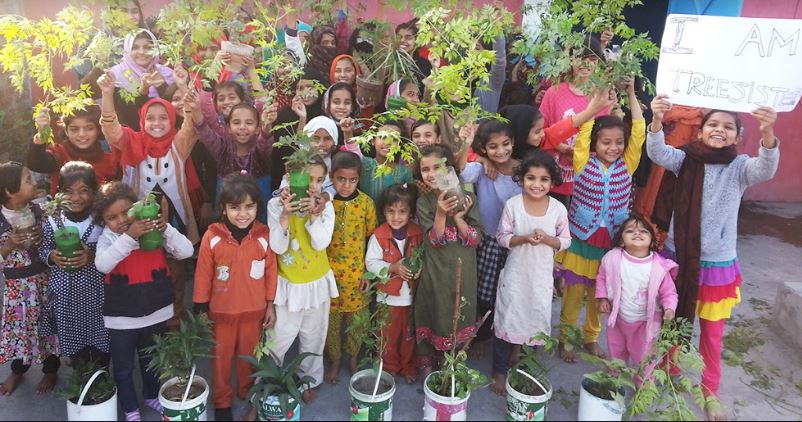 Jocelyn: I am thinking about the old adage, "The best time to plant a tree is 20 years ago", and I can just imagine that in 20 to 30 years from now your community will be looking back and really grateful for the work that you've been doing in your community. So this is really good news, very good news indeed.
Sister Zeph: Yes, but .... these are not just 300 persons or 300 generations, they have to, each of them, have to plant this seed of planting trees in the minds of next 300 people and this is whoever they meet, whomever they talk to, they have to talk about trees, they have to be a part of TreeSisters. This is how we can grow our community and we can take this message of TreeSisters to every corner of the world.
Jocelyn: Yes, I agree. Wow, such a powerful time to be in and I can't imagine a better thing to be doing than celebrating together, as Earth Day approaches. But I don't know, I feel like every day is Earth Day.
Sister Zeph: Absolutely.
Jocelyn: I do have one more question for you... I can imagine there might be days where you wake up and you wonder if you can keep doing this. I'm curious when you have these hard days what brings you courage and strength to continue and keep going?
Sister Zeph: I have learned one thing in my life that when you set your goals it is not easy. Always be prepared for the difficulties. If you're not prepared for the difficulties then maybe you'll give up, but if you are ready for them, if you are ready to face them then you'll keep going. And all the difficulties they are hurdles... You know the hurdle game, I don't know what you call it... where men sit on horses and there are hurdles and they have to pass them (steeplechase) and that is a very beautiful game for life. Because as you keep going and you keep passing those hurdles they will remain behind and you will keep going ahead. And then if you pass all those hurdles you will be the winner and nobody will remember those hurdles. Life is the same like that. Be ready that we have to face the challenges and then face them and then forget them and then be prepared for the other and the other and the other...
Because as many challenges as you will face that much success you will have in your life.
I'm always ready for the challenges and I know I will always be the winner because I have not learned in my life to give up. We should never give up.
Jocelyn: Yes, Thank you so much for coming and celebrating earth day with us here TreeSisters . It really is an honor.
Sister Zeph: Thank you very much for giving me this opportunity to share where I was in my heart on the most precious day for our Earth. Yes, this is earth day and we're all happy to celebrate it.
Would you like to read the entire transcript? You can do that here.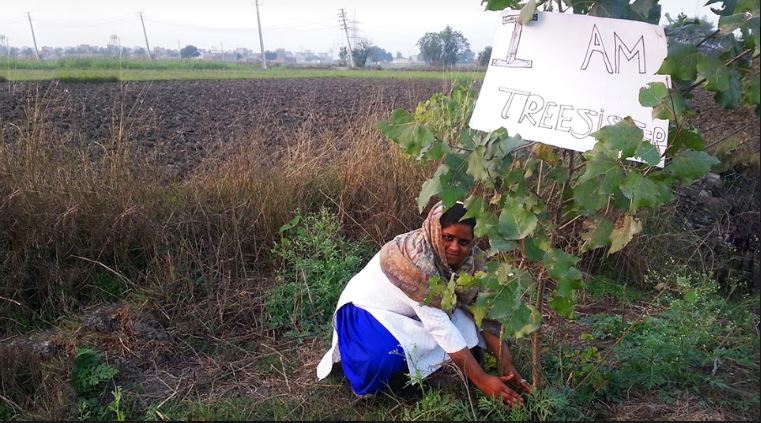 Are you a treesister?
If like us you are inspired by this incredible eco-heroine and want to take your powerful stand for the trees, please consider joining our community as a monthly member.
And for more information on Sister Zeph's projects and to support please visit
https://zephaniaheducation.org/donate-2/
---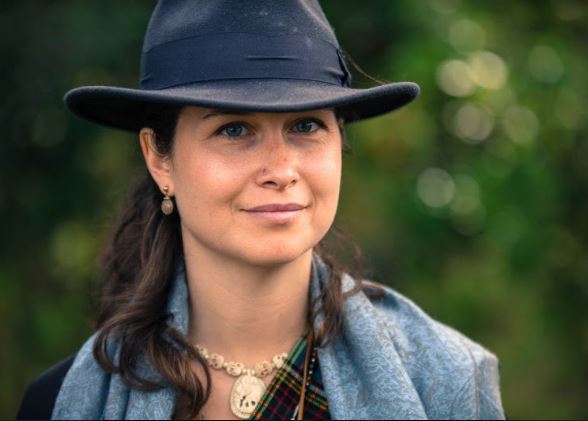 Jocelyn Anderson: TreeSisters Director of Philanthropy
Jocelyn brings to TreeSisters fifteen years of global experience and devotion to and for fundraising, women's and environmental leadership as well as resource development for non-profits. She was raised in the shade of the temperate rain forests of southern British Columbia.